Mini Pumpkin Pies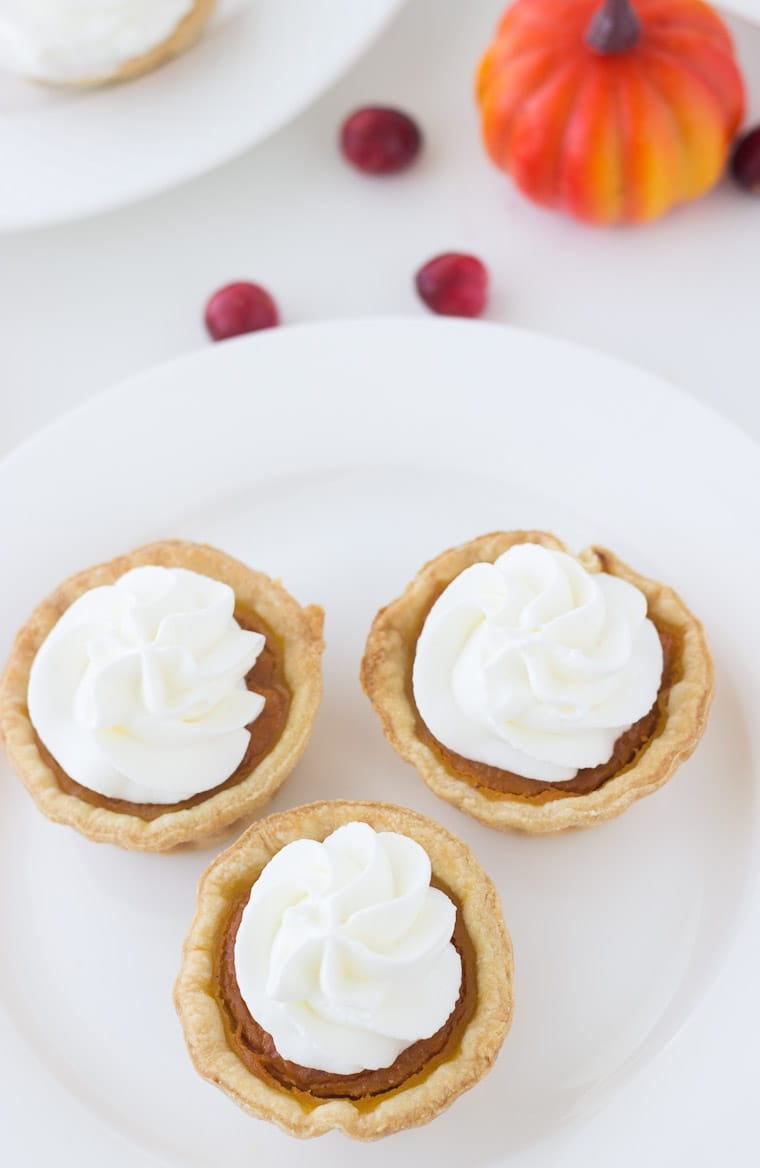 I realized I haven't made a traditional pumpkin pie…EVER! I love using coconut milk when I make my pumpkin pie to add a twist and plus it's lighter but the hubs recently asked for a good ole fashioned pumpkin pie and I will be honoring him soon with it. But in the meantime, I created a spread of mini pies for a holiday dessert table including these mini pumpkin pies. Mini pies are a great way to entertain during this time of the year and are always pretty on a dessert table.
Despite my excitement to reinvent classics, I know that sometimes people just crave and love those classic flavors of the season like pumpkin, cranberries and caramel. These mini pumpkin pies will satisfy those cravings. Starting with a simple, buttery and flaky pie crust, I filled these with a rich pumpkin pie filling and topped with homemade whipped cream. Delicious little delights that will be perfect after a feast…and also for Friendsgiving parties!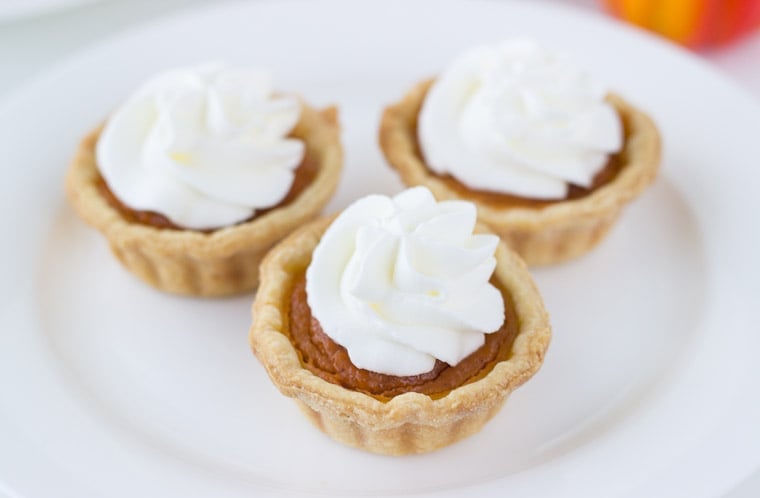 Grab the RECIPE for these mini pumpkin pies over on The Kitchenthusiast, the KitchenAid food blog where I am a regular contributor.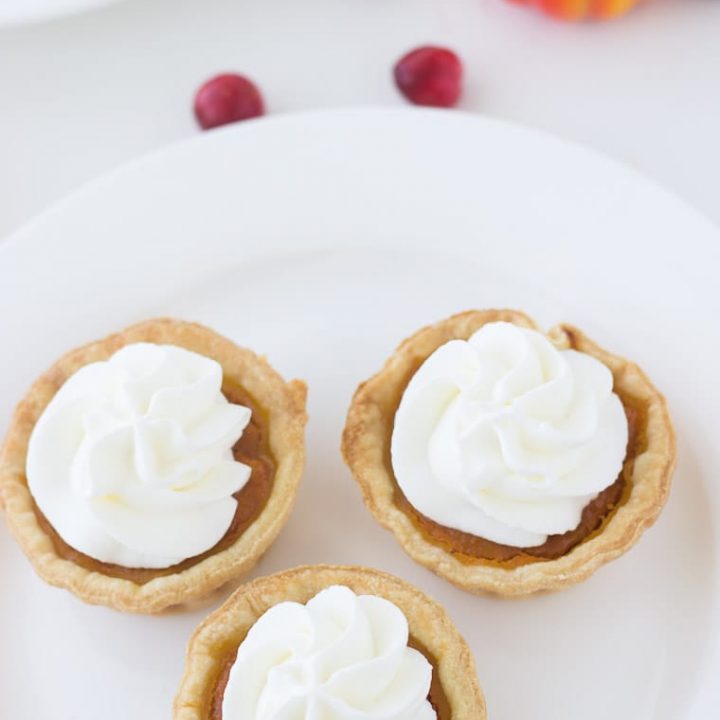 Mini Pumpkin Pie Tarts
Ingredients
For pie crust
1 1/4 cup all-purpose flour
6 tablespoons unsalted butter, cold and cut into cubes
2 tablespoon shortening, cold and cut into cubes
2 tablespoons granulated sugar
1/4 cup ice cold water
For pumpkin pie filling
1/4 cup granulated sugar
Pinch of salt
1/2 teaspoon ground cinnamon
Pinch of ground ginger
Pinch of ground cloves
1 large egg, room temperature, lightly beaten
1/2 cup canned pumpkin puree
1/4 cup milk
1 teaspoon vanilla extract
For cranberry ginger filling
4 ounces fresh cranberries
1/4 cup brown sugar
1/2 teaspoon freshly grated ginger
Pinch of salt
For topping
Homemade whipped cream
Caramel Sauce
This post is sponsored by KitchenAid. All opinions are 100% mine as usual. Thank you for supporting the occasional sponsored posts that make it possible for me to continue to create quality content!
MAKING THIS RECIPE? Share it with us on Instagram using #aclassictwist so we can see what you are baking up in your kitchen!