Peppermint White Hot Chocolate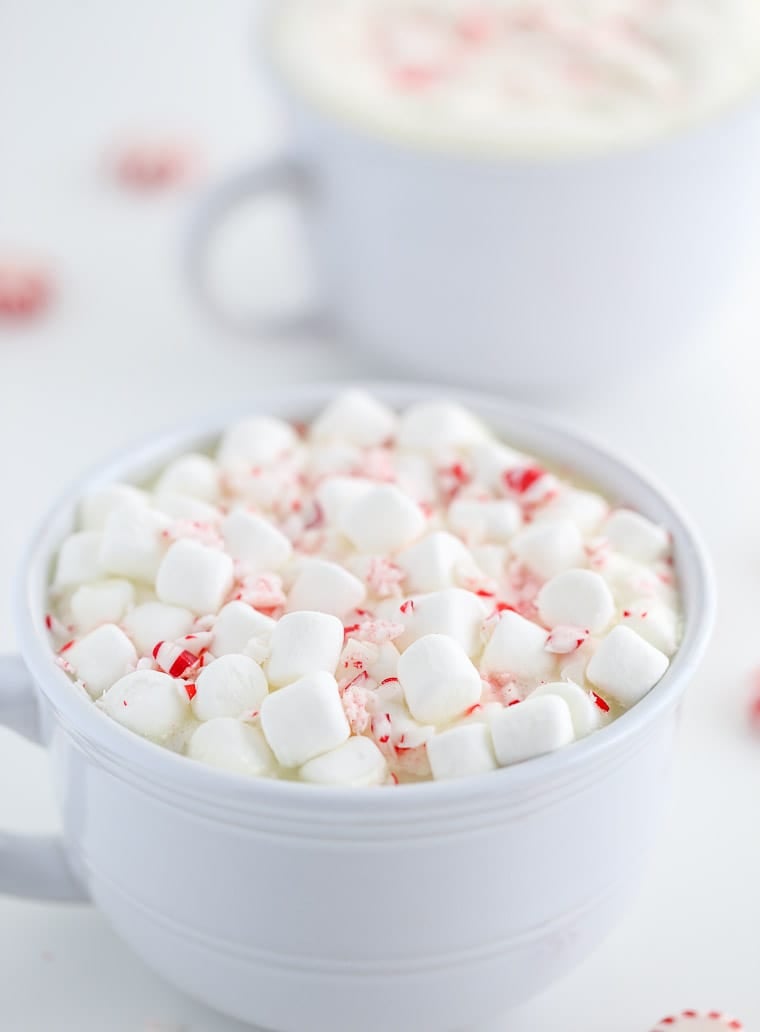 It seems as if we are having a beverage kind of week around here. Sunday, I shared this homemade pumpkin eggnog with you which you LOVED and today, I have another equally simple and delicious beverage – this peppermint white hot chocolate is my hot beverage of choice this time of the year.
I've been making it for years and never thought of it as a recipe because it is so simple. Just warm milk, good quality white chocolate bar and some peppermint extract. See? No need for me to give you a recipe. But I needed something to play around with as I was setting up my new camera equipment last weekend and I just happened to have this on the stove. So it ended up in giant mugs and getting shot.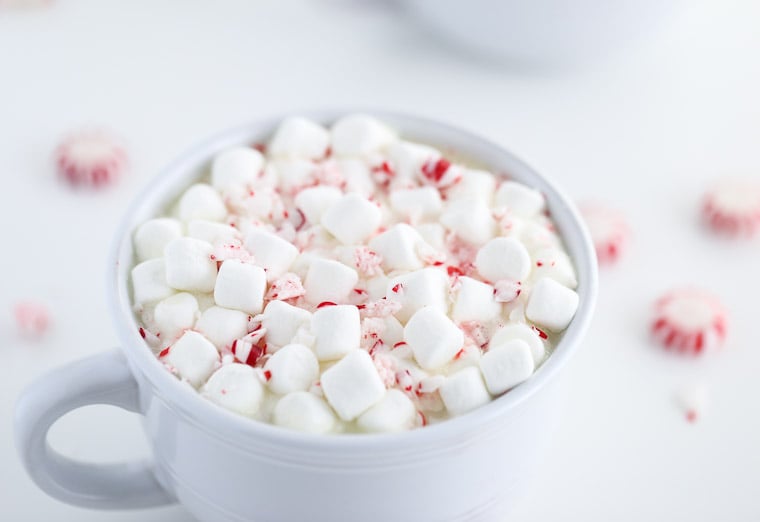 Oh talking about new camera, I got myself an early Christmas present!! A new camera and lens which are both a HUGE upgrade from my previous beginner DSLR camera (T3i). Allie twisted my arm into getting a new lens; the 100mm Macro but I caved and got a Canon 6D as well. I promise, it was her fault 🙂 One of my favorite things about having this blog is that it has forced me to try new things and develop skills beyond baking like learning how to upkeep a website, taking beautiful pictures of food. With this new investment, my photography world just opened up and I am excited to explore new things. But first, I must read the manual and learn how to use the camera!
OK, back to this recipe. If you are in need of some warm comfort as the days get colder, make yourself this peppermint white hot chocolate. And of course if you want it to be chocolate (your purist out there), you can always make this Peppermint Hot Cocoa from last year.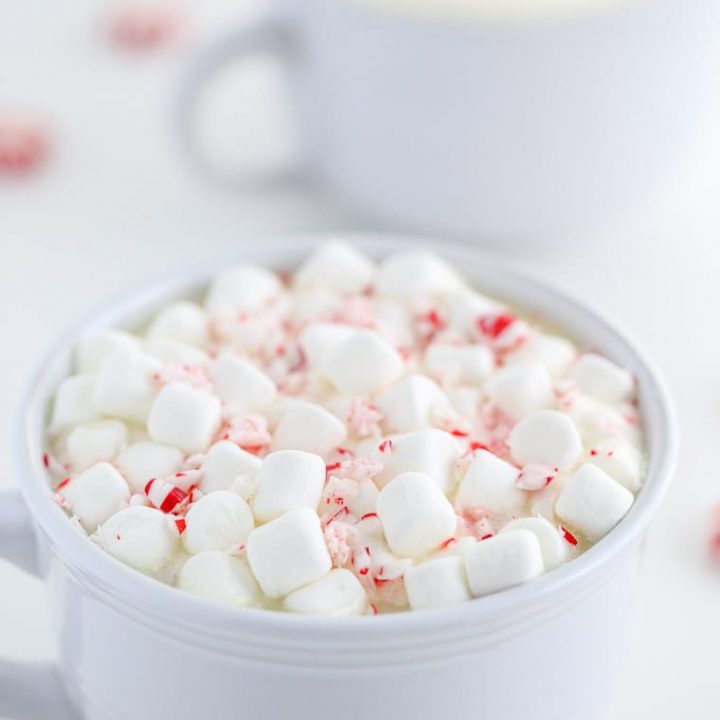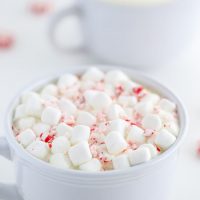 Yield: 3 servings
Peppermint White Hot Chocolate
Ingredients
2 1/2 cups almond milk (or any milk of your choice)
4 ounces white chocolate baking bar, chopped finely (I love using Ghirardelli)
a pinch of salt
2 teaspoons vanilla extract
1 teaspoon peppermint extract
Toppings:
Homemade whipped cream
Mini Marshmallows
crushed peppermint candies
Instructions
In a medium saucepan set over medium heat, combine the milk, chopped chocolate and salt. Heat up milk until it just starts to simmer. Remove from heat and let stand for a few minutes. Whisk until smooth. Whisk in the peppermint and vanilla extracts.
Pour into serving cups and top with toppings of your choice. Enjoy warm.