Pumpkin Pecan Pie Bars with Marshmallow Topping & Thanksgiving Leftovers
These pumpkin pecan pie bars are your favorite pumpkin pecan pie in a bar form.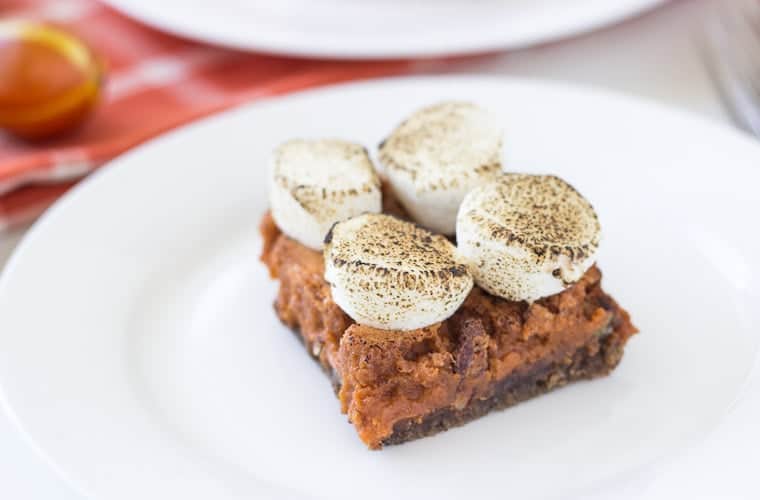 Let's talk about Thanksgiving leftovers, shall we? Yes, I know the big day is not even here yet, but it's right around the corner and as tradition calls, everyone over cooks and it makes sense to start my Thanksgiving recipe sharing with leftovers in mind. There will be lots of leftover food, which will need to be creatively repurposed. From turkey breasts to cranberry sauce to pumpkin puree, we will be up in our knees with food.
My first tip about leftovers? Getting in some activities post-thanksgiving dinner. Before you start cooking again with those leftovers, I suggest you plan some outdoor activities on the Friday after Thanksgiving or weekend to walk off all the food from the day before. My personal favorite: Hitting the mall in the late afternoon of Friday to shop because by then, all the crazy 4 a.m. shoppers have left. But if shopping isn't your thing, do something else and as long as you are moving and getting hungry, you are on track.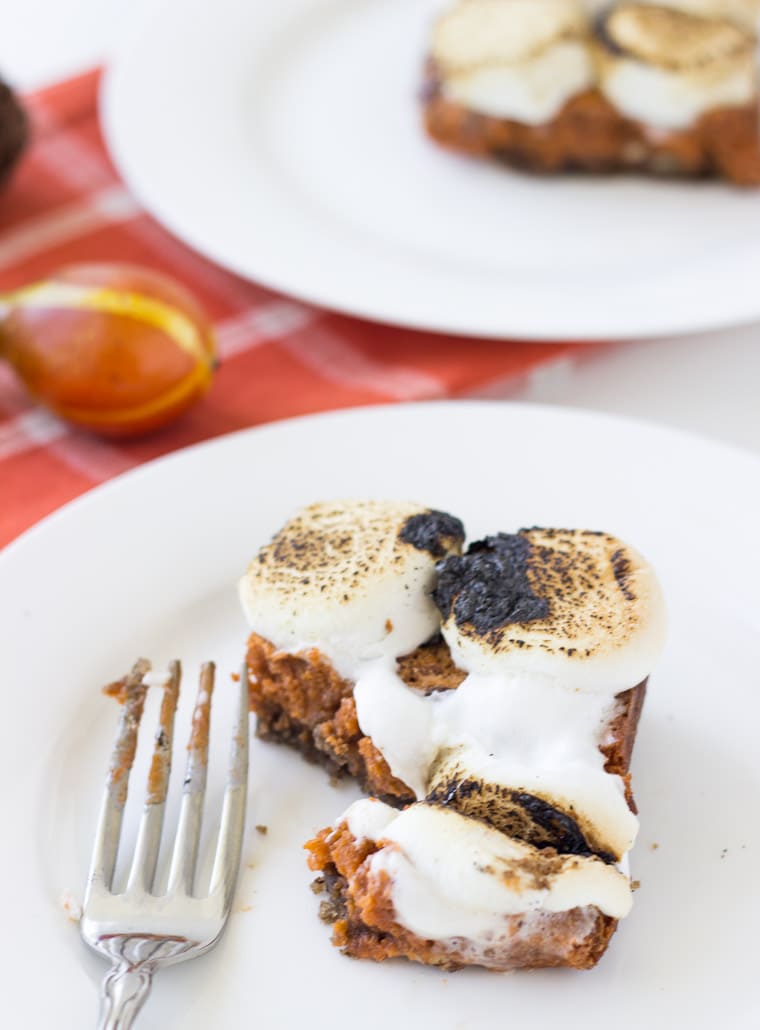 One of my favorite ingredients to use for Thanksgiving leftovers is pumpkin puree. I know I stock up on canned pumpkin puree like it's liquid gold during this time of the year and usually save a few for later but to use up some while it's still in season, here are some recipe ideas for you to use your leftover pumpkin puree from the holidays, starting with these pumpkin pecan pie bars!
Pumpkin Pecan Pie Bars – your favorite pumpkin pecan pie in a bar form. So much easier than making a whole pie (we just had way too much of that already) and it is even quicker when you start with Krusteaz Pumpkin Pie Bar Mix. They also use up any leftover marshmallows you have on hand!! You can find the recipe HERE on Krusteaz.com.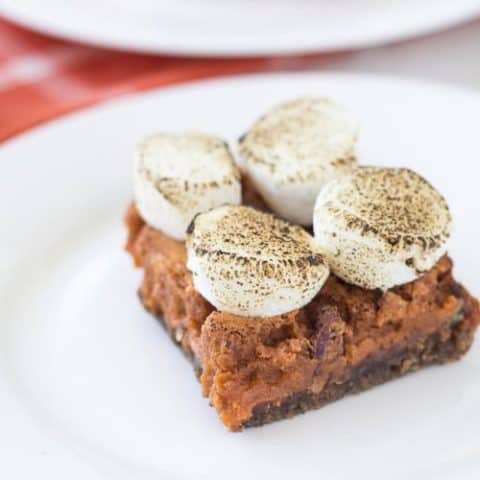 Yield: 9
Pumpkin Pecan Pie Bars with Marshmallow Topping
Prep Time 15 minutes
Cook Time 30 minutes
Total Time 45 minutes
Ingredients
Filling:
1/2 cup water
2 eggs
4 tablespoon unsalted butter, melted
½ cup toasted pecans, chopped
Crust:
3 tablespoons unsalted butter, melted
¼ cup pecans, finely chopped
Topping:
½ cup mini marshmallows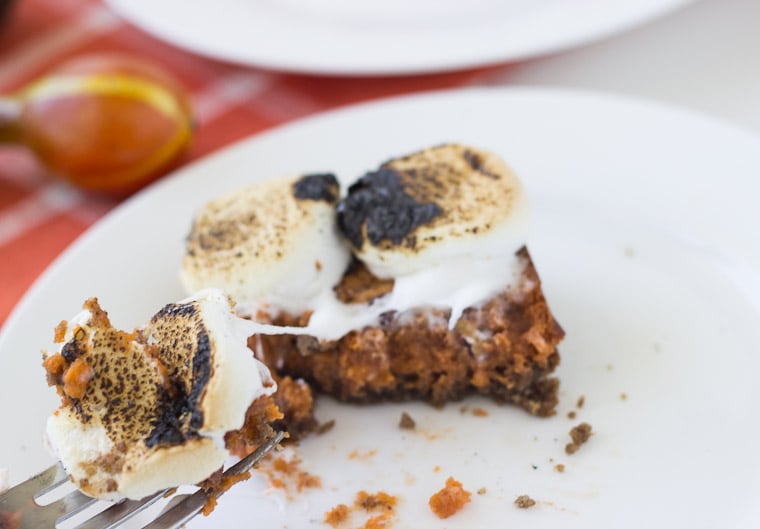 Pumpkin Butterscotch Cookie Sandwiches: These cookies will be perfect for your holiday baking with the kids and family. I used Krusteaz Pumpkin Spice Cookie Mix for them and filled the cookies with a spiced buttercream. You can find the recipe here.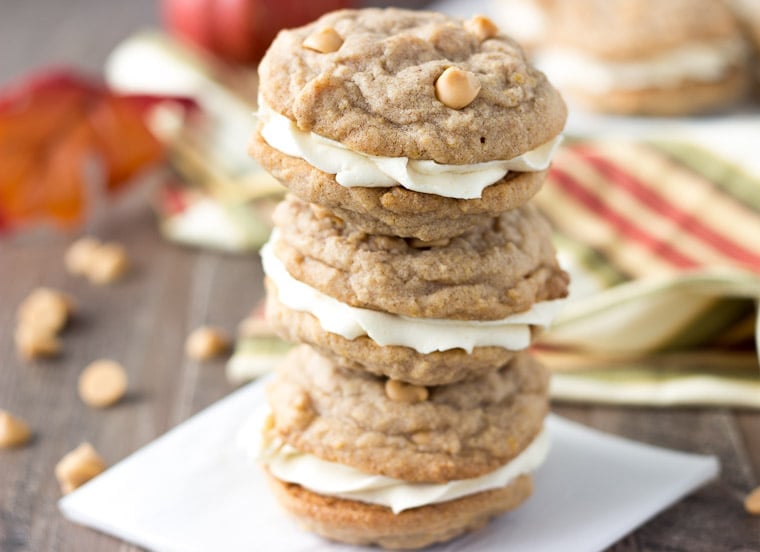 What are some of your favorite ways to use up your Thanksgiving leftovers? 
I am sharing this recipe in partnership with Krusteaz, for whom I am proud to be a brand ambassador. As always, all opinions are 100% mine. For more recipe ideas and inspiration, follow Krusteaz on Facebook,Twitter and Pinterest.