Pumpkin Spice Cheesecake Ice Cream
A creamy homemade ice cream bursting with pumpkin spices. The BEST pumpkin spice cheesecake ice cream recipe!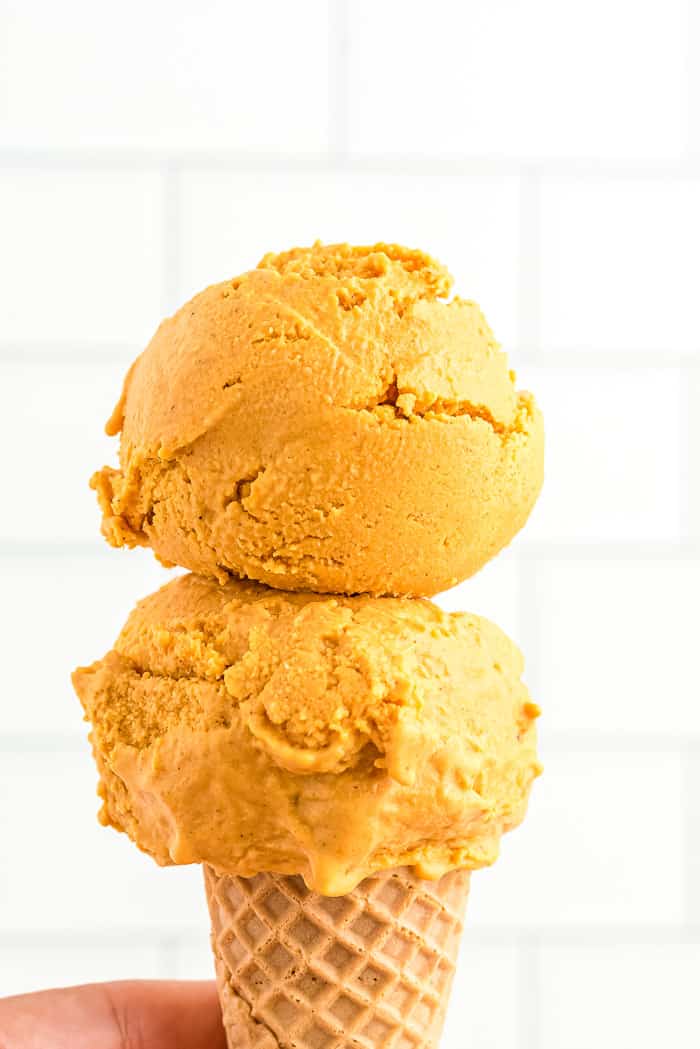 FACT #1: I don't care much for ice cream.
I don't hate it. I eat it from time to time especially in the summer but I'll take a slice of cake or cheesecake any time of the day. I've just never been into ice cream. Is that even a thing?
This is why it is a big deal for me to be posting and endorsing this pumpkin spice cheesecake ice cream recipe today. It BLEW my mind away. Literally.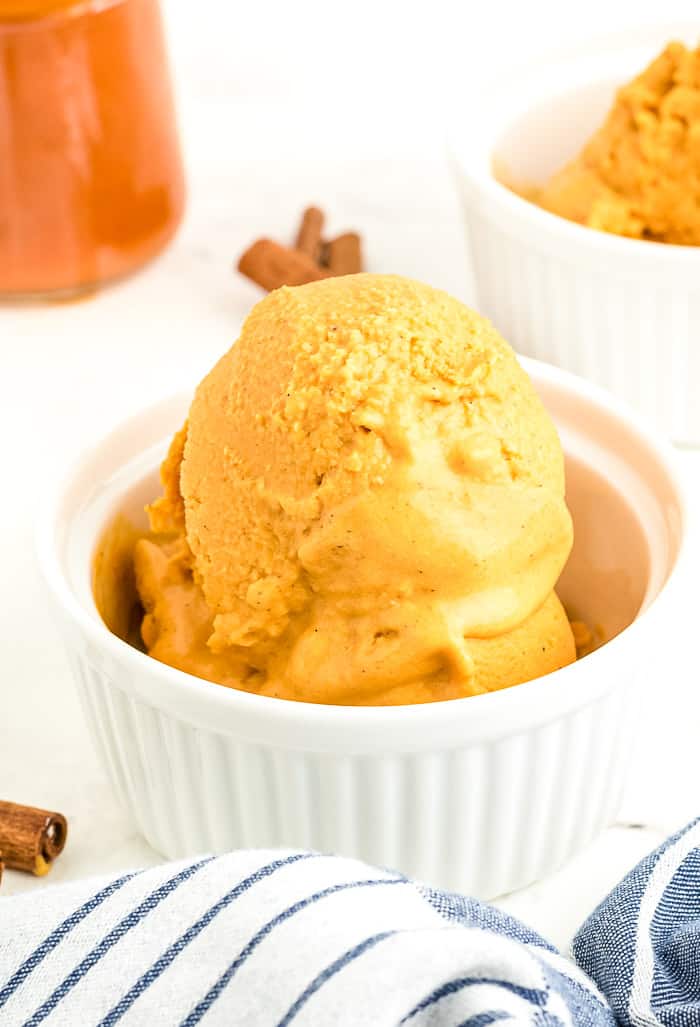 FACT #2: I have the best friends ever!
A few weeks ago, my dear friend Chris brought a container of ice cream to school for Mr. J that I was supposed to bring home, a mere messenger considering FACT #1. When he told me it was pumpkin spice cheesecake ice cream, I had to try a bite. Well, it was a bad idea because Mr. J did not get much of his ice cream as one bite turned into a spoonful after another. I couldn't help myself. The ice cream is so creamy, very smooth, bursting with pumpkin spices, and AMAZING! Of course, I did what any food blogger would do and asked for the recipe to share with you!!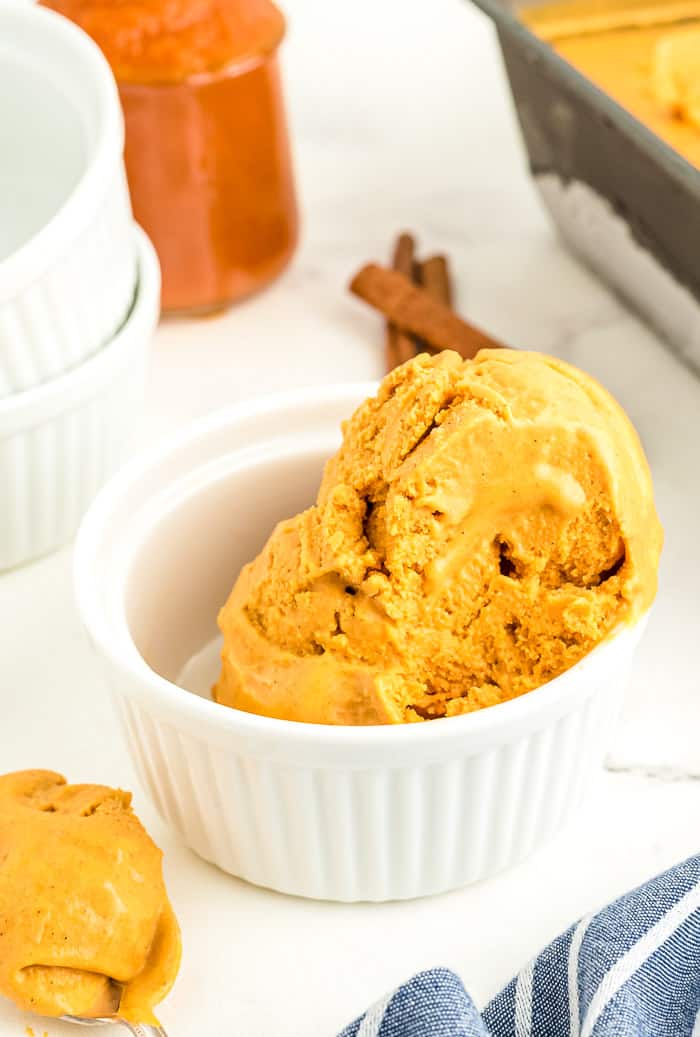 Ever since I started blogging my friends have been very supportive. In addition to constantly putting in requests, they help me come up with ideas for recipes. Our lunch conversations now shift naturally from troubleshooting molecular cloning protocols to recipe ideas for the blog. "Ooooo these pumpkin cookies will be awesome if you sandwich them with that pumpkin spice ice cream and whiskey whipped cream" "Wait, that's a whoopie pie without the chocolate chips. Make that happen". To be honest, most of the recipes you see here are made for them. However, I am cutting them off on the pumpkin soon, once I make a pumpkin roll (Yes, Neva it is coming!).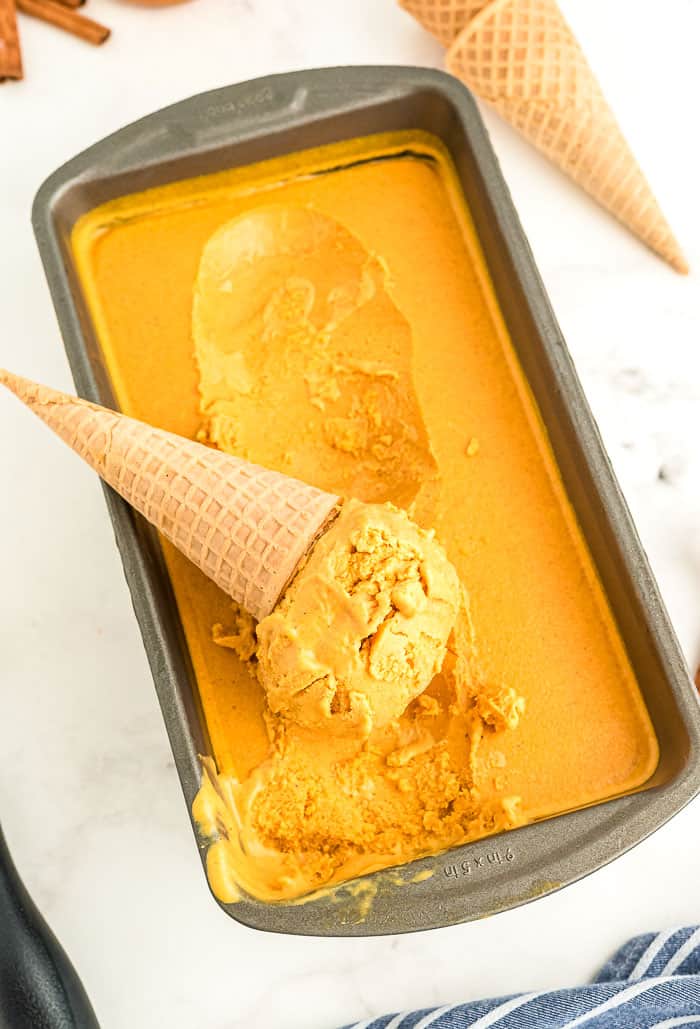 FACT #3: Make this pumpkin spice cheesecake ice cream ASAP and be prepared to LOVE it!
No kidding, it's the best ice cream I've had! Mr. J finally got to enjoy his fair share with the next batch of course.
Add in some crunch (walnuts, pecans) and/or top with some spiced rum whipped cream. I am wishing I did, but there was no time to think outside the box once the spoon hit the taste buds. Luckily, you can learn from my mistakes.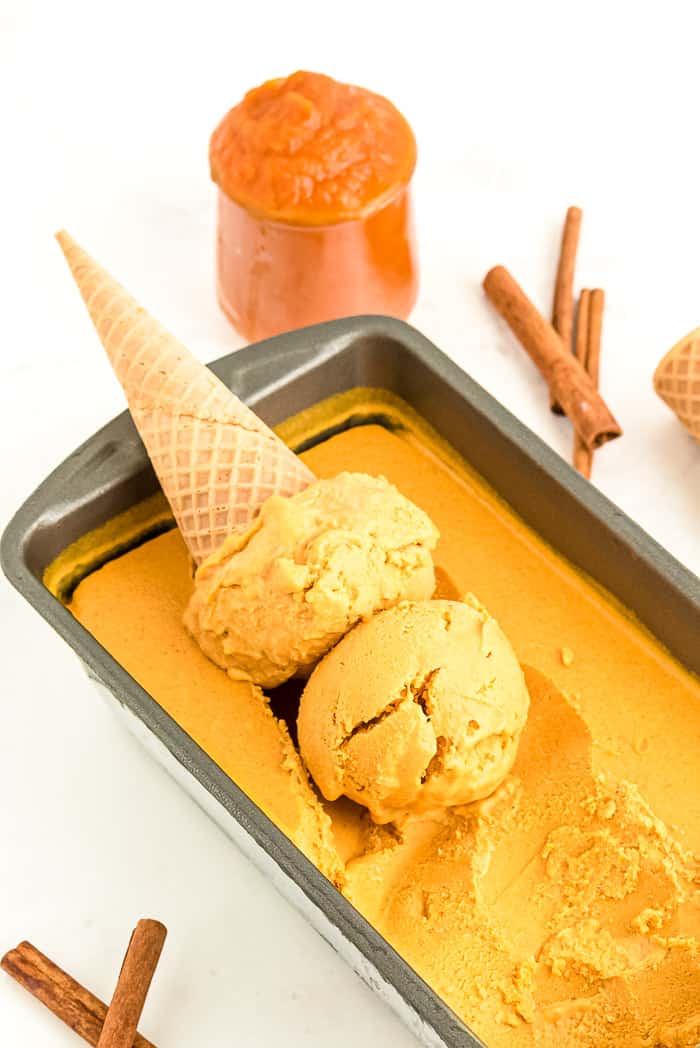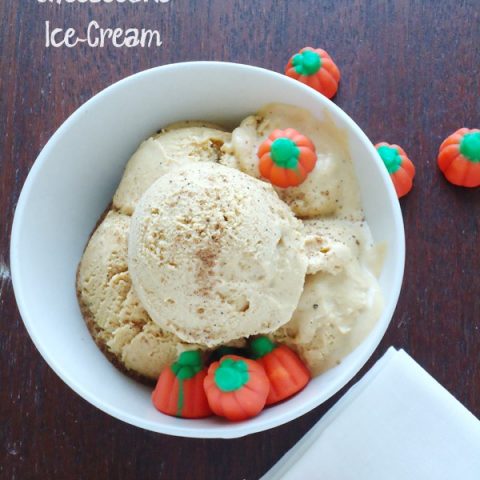 Yield: 4-6 servings
Pumpkin Spice Cheesecake Ice Cream
A creamy homemade ice cream bursting with pumpkin spices. The BEST pumpkin spice cheesecake ice cream recipe!
Prep Time 30 minutes
Total Time 30 minutes
Ingredients
2 cups pumpkin puree
1 can (5 ounces) evaporated milk
8 ounces cream cheese, cut in cubes
1 cup light brown sugar
½ cup granulated sugar
1½ teaspoons ground cinnamon
½ teaspoon ground ginger
⅛ teaspoon ground nutmeg
A pinch of ground allspice
A pinch ground clove
1½ cups heavy cream
Instructions
In the bowl of an electric mixer or a blender, mix all the ingredients except heavy cream until well combined and smooth. Stir in the heavy cream by hand and mix until smooth.
Pour the mixture into the bowl of an ice-cream maker and freeze according to the manufacturer's instructions.
Transfer ice-cream to a freezer safe container and freeze overnight before serving. Garnish with cinnamon, pecans or enjoy plain!