Pumpkin Spice Granola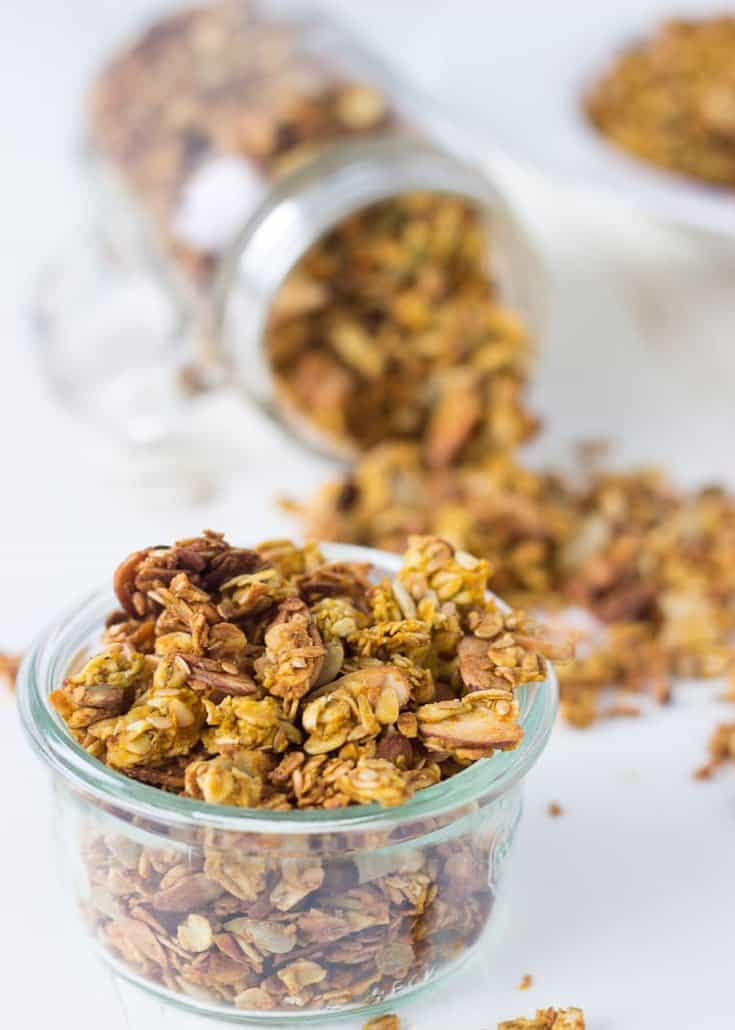 Happy Monday! I hope you guys had a great Halloween weekend. Still swimming in candy? I actually had ZERO leftover. This was our first Halloween in a 'real' residential area. After years of apartment complexes and no trick-or-treaters, we had no idea what to expect. I bought the usual bucket of candy since I was skeptical of how many kids we will actually get. Needless to say, we were swamped and were out of candy by 8pm. There are no leftover candies and Mr J. is NOT happy about that.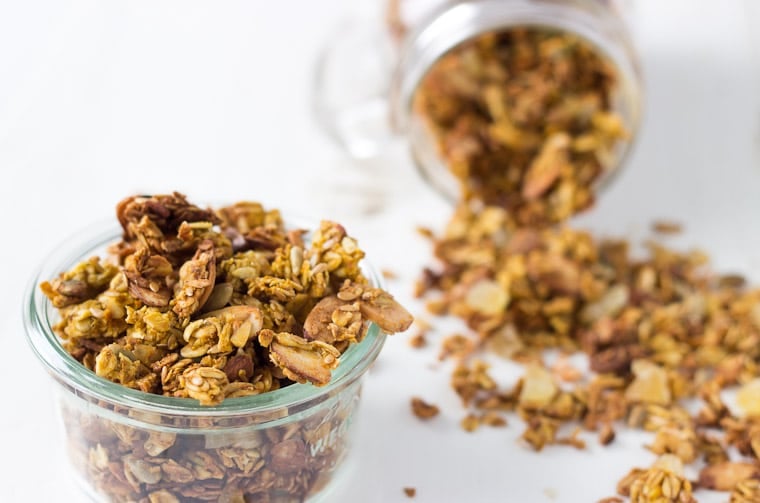 Now that we are all hyped up on sugar, it's probably a good time for some healthier snacks (ahem, put down that Snickers bar you are having for breakfast right now.). This pumpkin spice granola has been my late night snack for the past two weeks. I usually make a fresh batch of granola every other week and love mixing up the flavors beyond coconut and almond. This one is based off my go-to granola recipe and incorporates my favorite flavors of the month; pumpkin, pumpkin, pumpkin spice, pecans, pumpkin, ginger and some more pumpkin.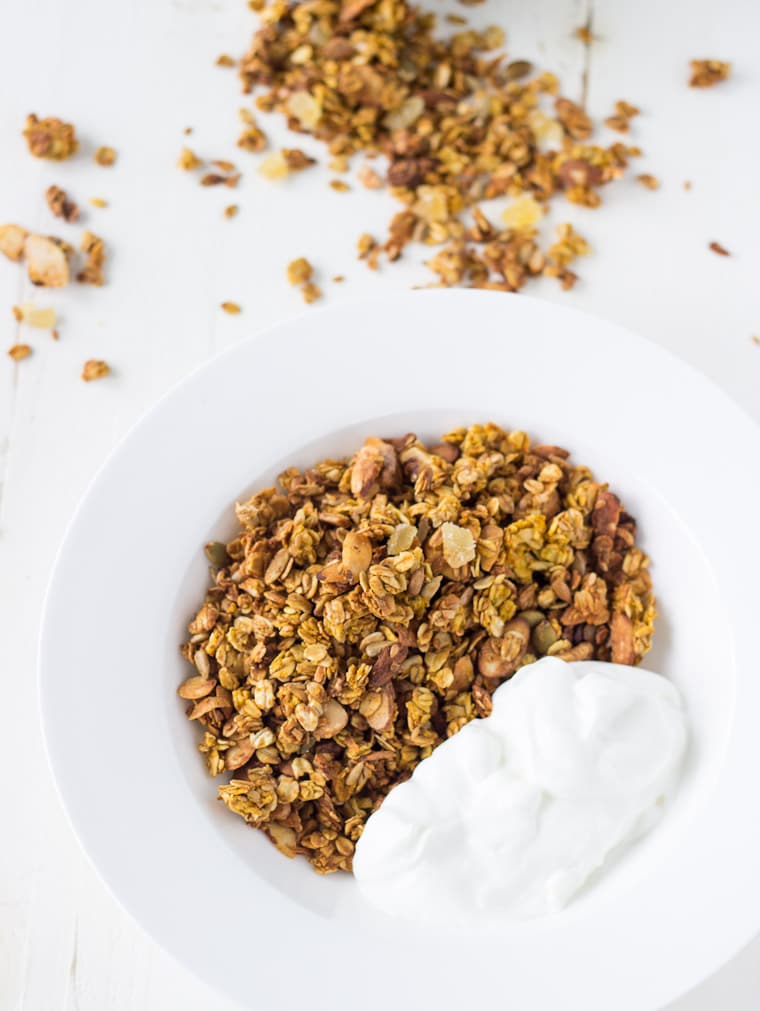 I'm loving these flavors mixed in with my yogurt or oatmeal (for some crunch) and just as snack.
PS: Don't judge my yogurt: granola ratio in the above picture. I got carried away with the crunchy goodness.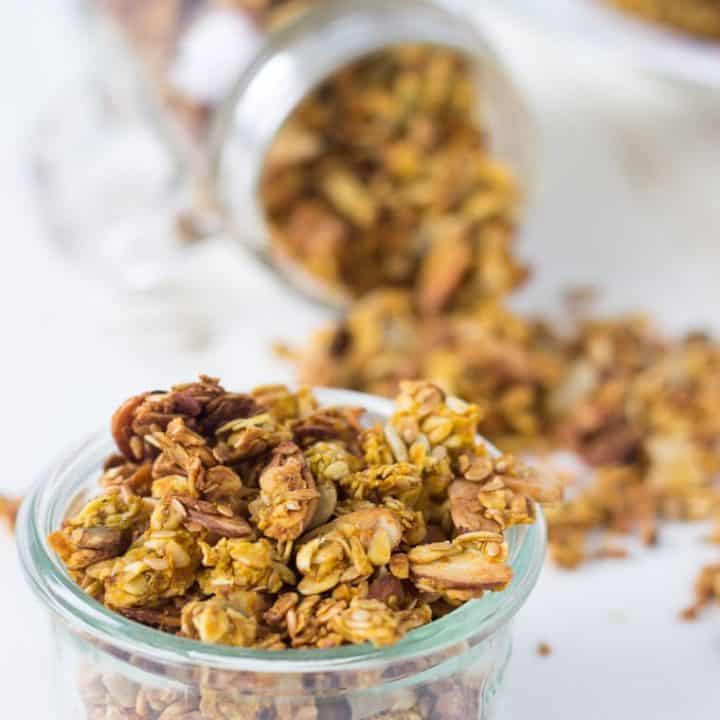 Yield: ~4-5 cups
Pumpkin Spice Granola
Ingredients
3½ cups rolled oats
½ cup pepitas (pumpkin seeds)
¼ cup almonds
2 teaspoons ground cinnamon
½ teaspoon ground nutmeg
¼ teaspoon ground ginger
¼ teaspoon cloves
¾ cup canned pumpkin puree, unsweetened
¼ cup maple syrup
1 teaspoon vanilla extract
1/4 cup crystalized ginger, chopped finely
Instructions
Preheat oven to 350 degrees F.
In a large bowl, whisk the oats, pepitas, almonds and spices together.
In a small saucepan set over medium heat, warm the pumpkin puree, maple syrup and vanilla extract.
Pour the wet ingredients into the dry and mix until well combined.
Spread the granola evenly onto a lined baking sheet and bake for 20-25 minutes or until golden brown. Remove from oven and toss in crystalized ginger. Let cool completely.
Store in an airtight container.