Raspberry White Chocolate Muffins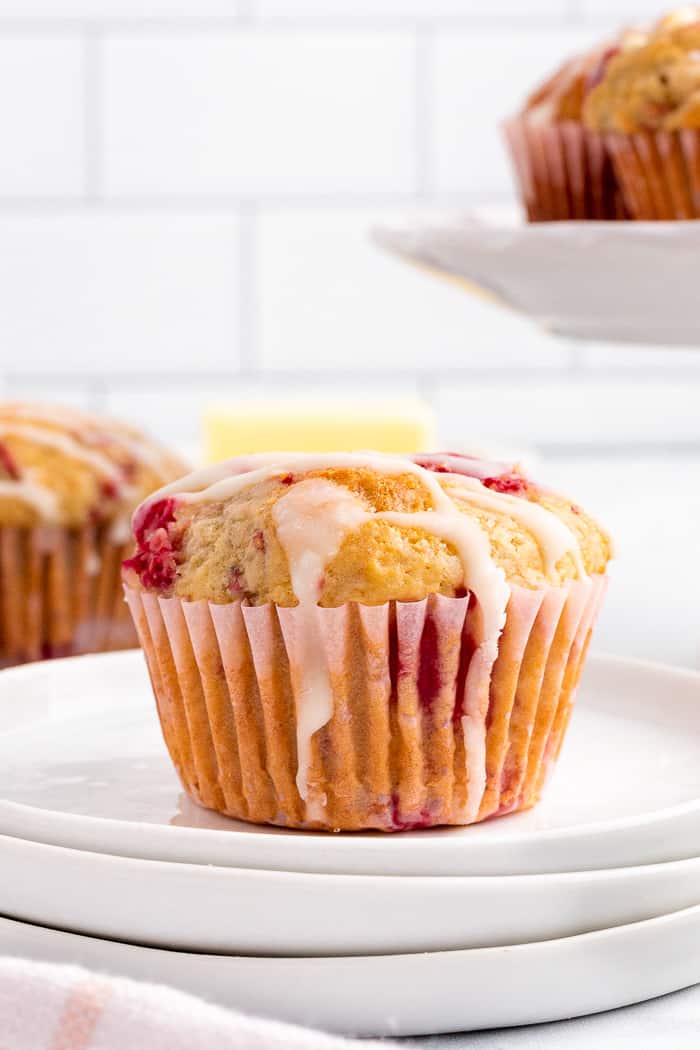 Welcome back friends and thank you for always keeping up with the latest, new recipes I share. Today's are these Raspberry White Chocolate Muffins. You are in for a treat!
There are a ton of wonderful flavor combinations that compete for the top spot in my book, but one that definitely sticks in my top five is raspberry and white chocolate. Even if you aren't a huge white chocolate fan the combination brings a whole other level of flavor to your sweet tooth.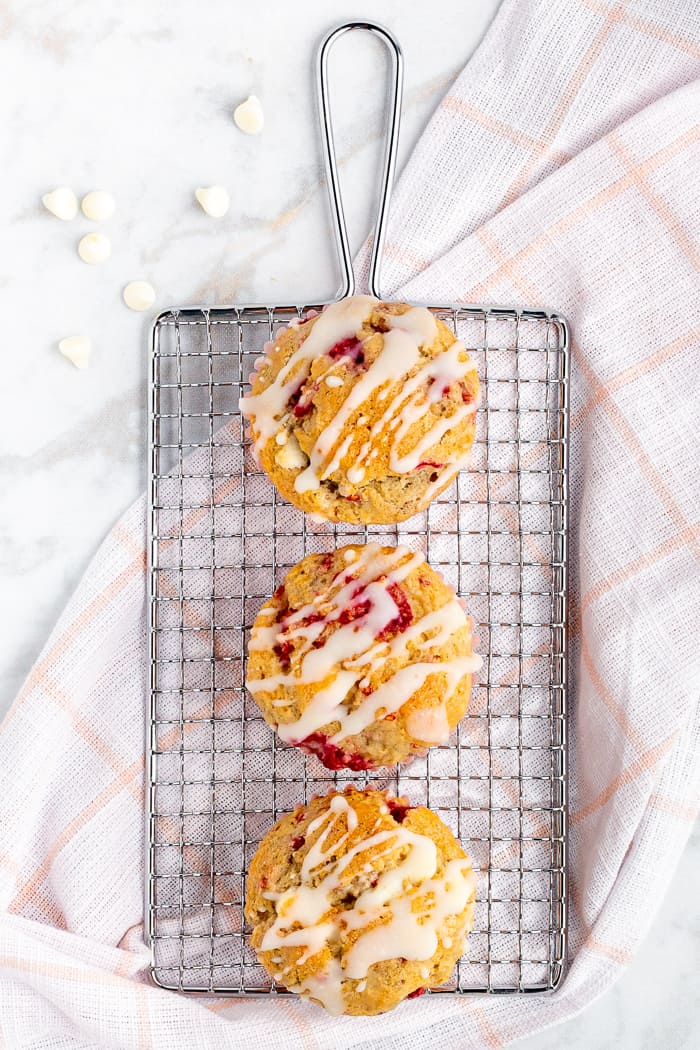 When the tangy freshness of raspberries mixes together with the vanilla and floral flavors of white chocolate you get an unbeatable treat. Now, add those into muffins and your breakfast and or snacks are ready for the week.
I like to bake these muffins on a Sunday and store them for the kids. Just pop them in a container inside your fridge, heat them up slightly (a toaster oven works great!), and top with your favorite spread or jam. Our go-to is good ole fashioned melted butter but for a slightly sweeter taste go with raspberry jam spread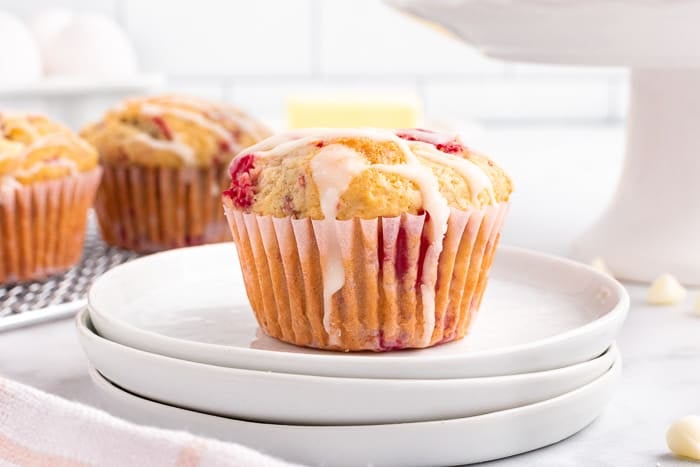 If you prefer to substitute for dark or milk chocolate you absolutely can! I highly recommend giving the white chocolate a turn first. Dark and milk chocolate can be slightly overpowering to the raspberry flavor in these bite-sized treats. I recommend using fewer chocolate chips if you do decide to bake these with dark or milk chocolate. I used Ghirardelli Chocolate Chips as they bring a more bold and rich flavor.
Make sure to either use fresh raspberries from the farmers' market or your local grocery store. Do not use frozen raspberries as they tend to get mushy once they thaw out. If you must, please ensure you thaw and drain all liquids.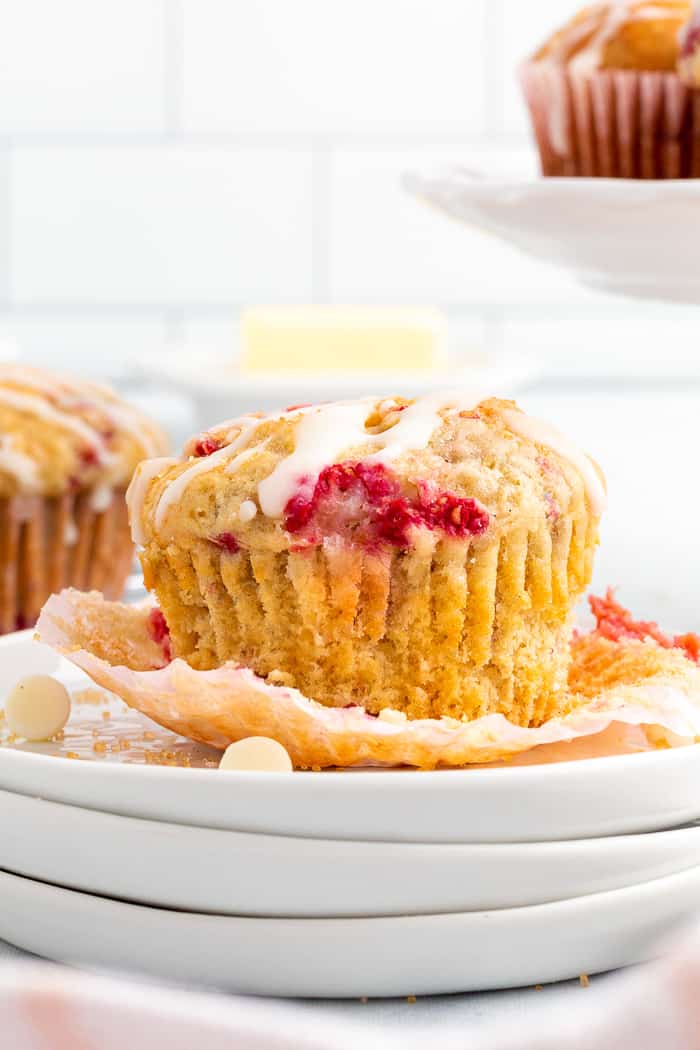 These Raspberry White Chocolate Muffins are dense but hold their moisture in the center. They hold up to any spreads and those little fingers grabbing them on the go in the morning or for a midday snack in between playing.
If you are a muffin fanatic then you may want to check out these other recipes on the blog. Lemon Blueberry Muffins, Apple Cheddar Savory Muffins, or any of the Muffin Recipes.
The best part is you can whip these Raspberry White Chocolate Muffins in under 45 minutes! Most of the ingredients you probably already have handy in your pantry. Grab all your ingredients, mix them up, bake, and enjoy! here's a quick step by step on how easy they are 🙂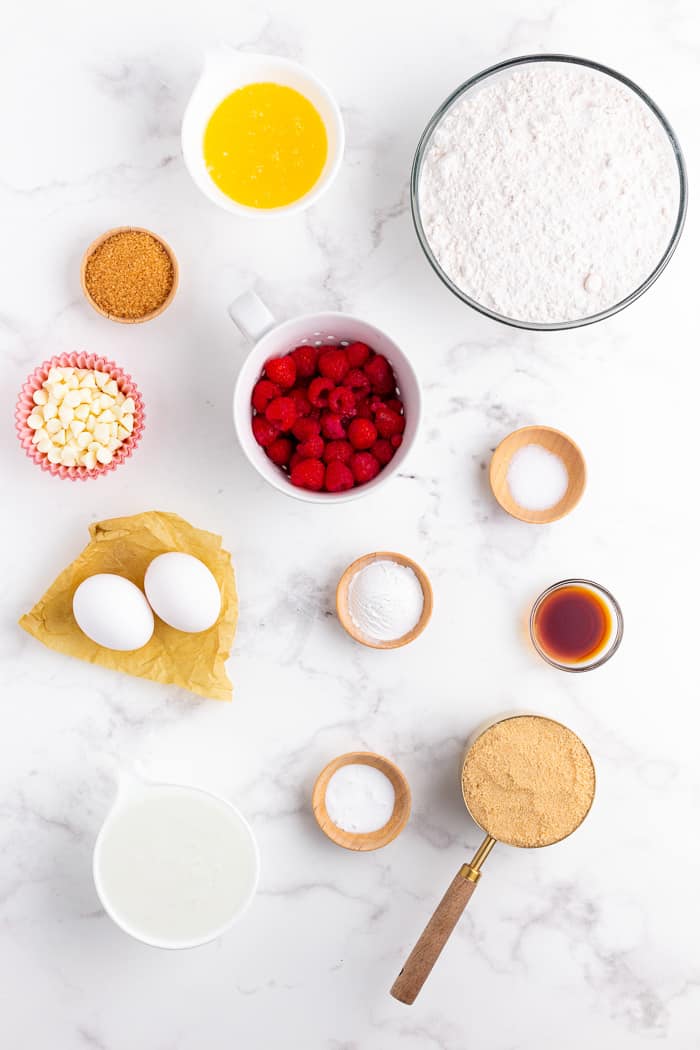 Whisk the dry ingredients together. Make a well in the middle.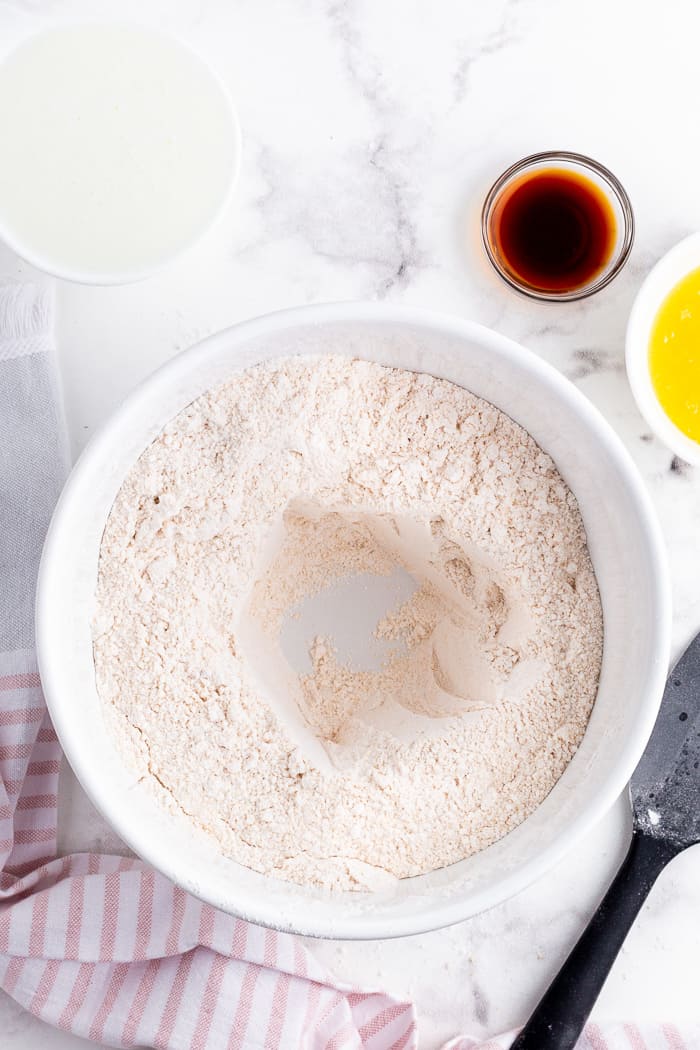 Add the wet ingredients to the dry.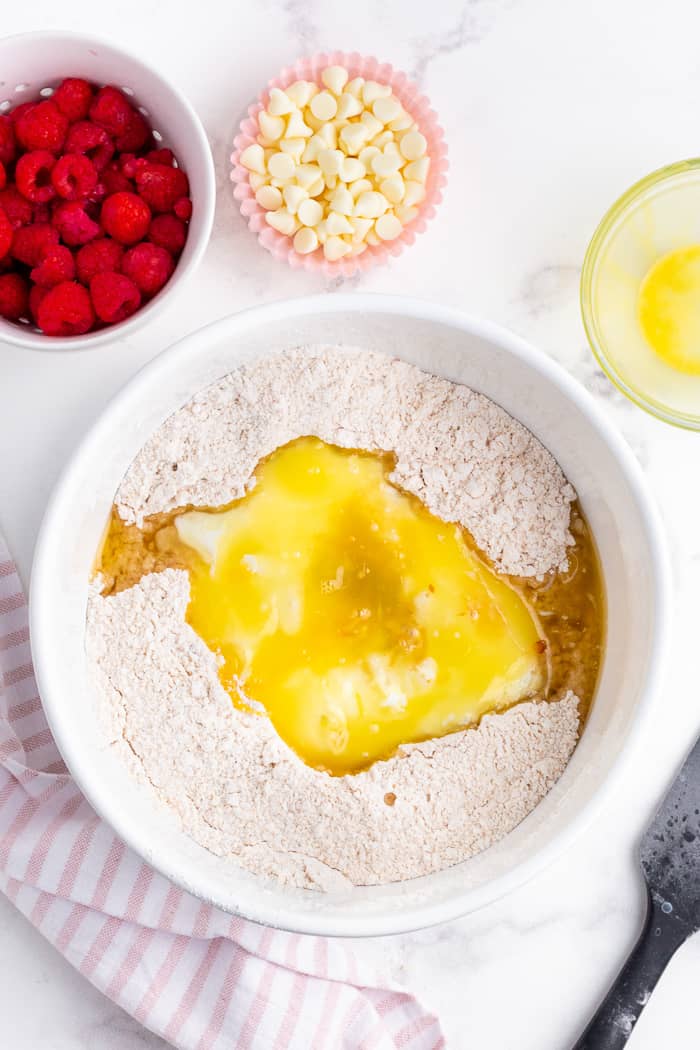 Mix to combine ensuring all the flour is incorporated.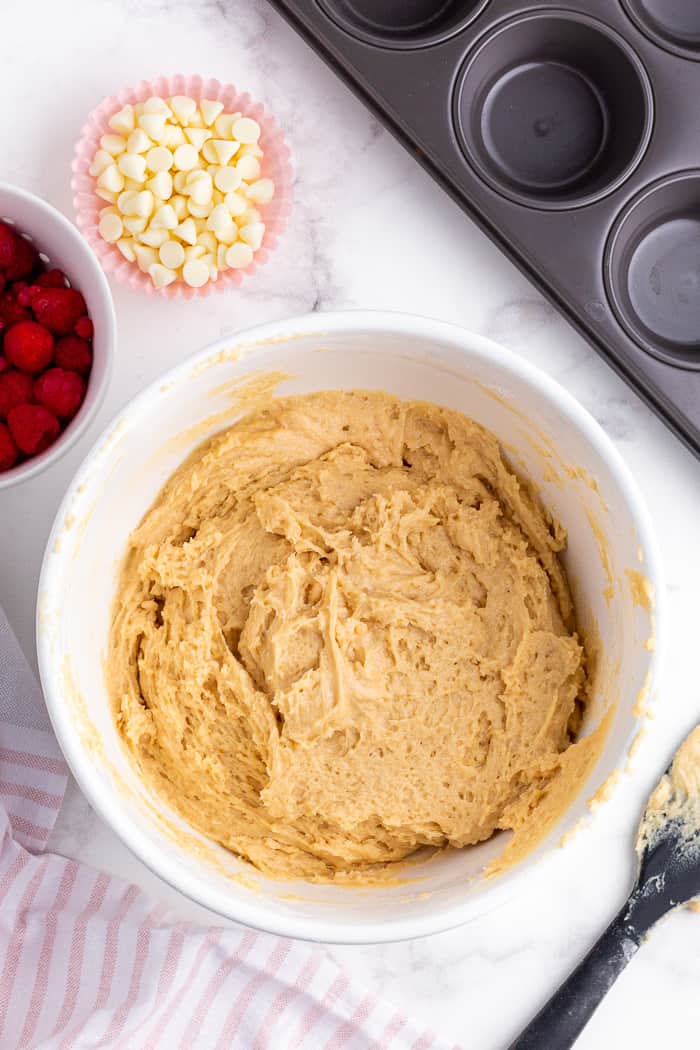 Add in the fresh raspberries and white chocolate chips.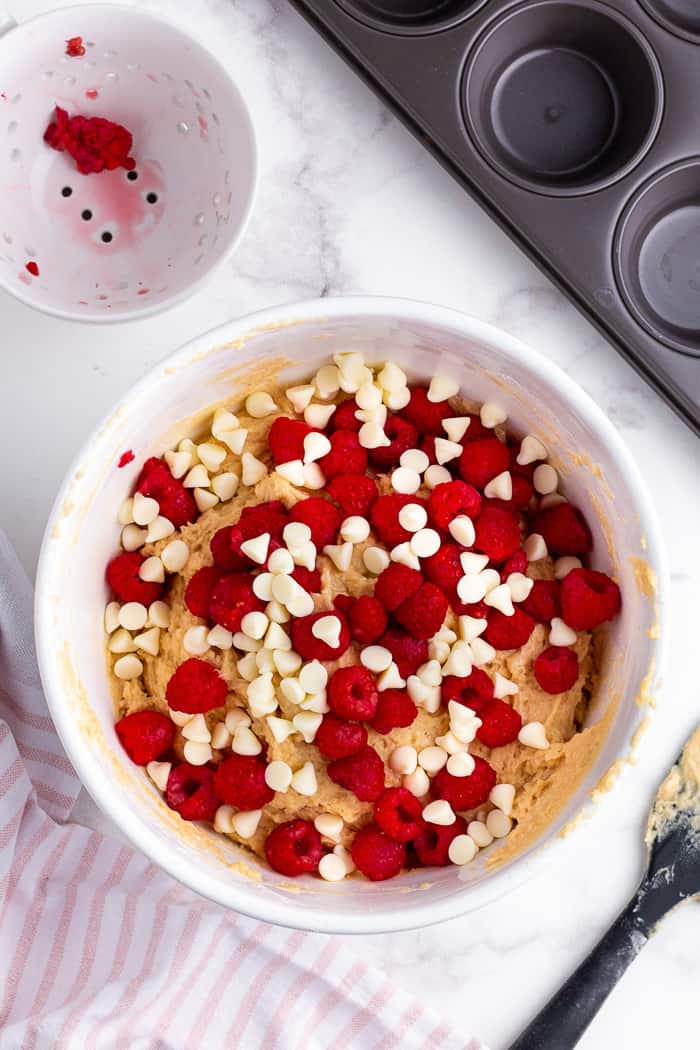 Fold these into your batter and you are all set.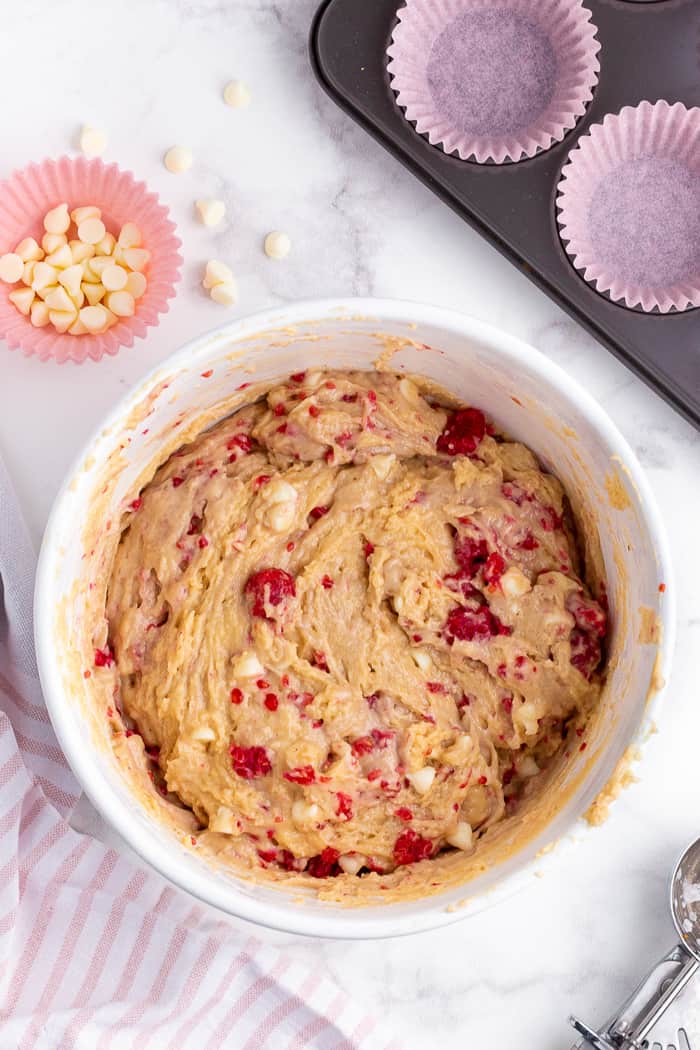 Transfer the batter to a baking cup, filling each muffin tin 2/3 full.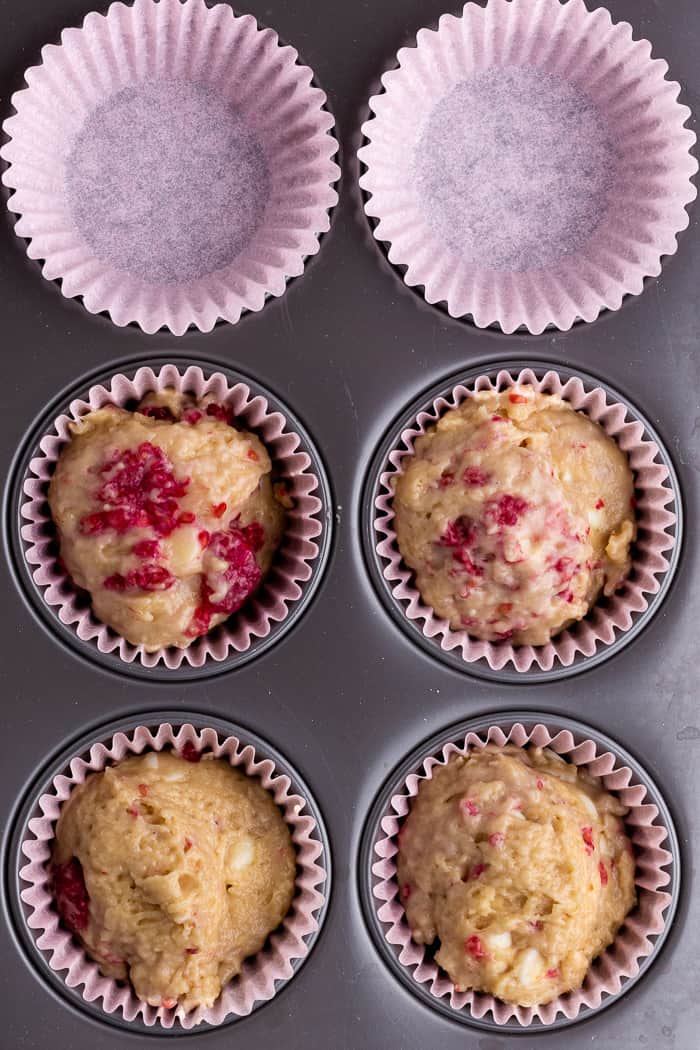 Bake until golden!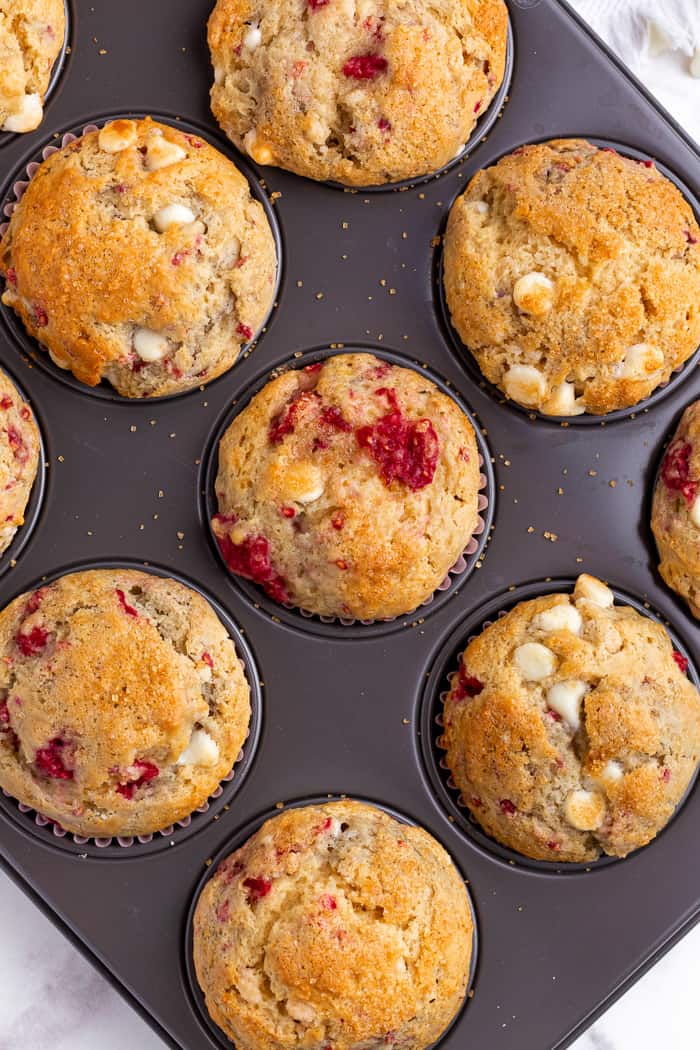 What do you think of this recipe? Would you substitute the chocolate for another flavor? Let me know in the comment section below.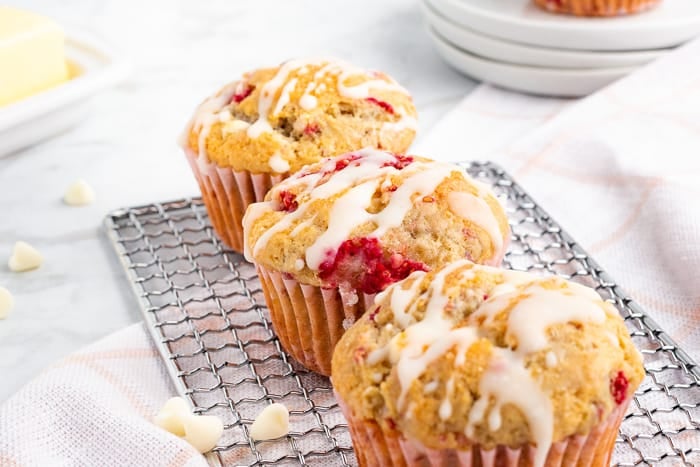 As always, if you share across social media make sure to tag #aclassictwist so I can see your beautiful creation come to life.
Happy Baking!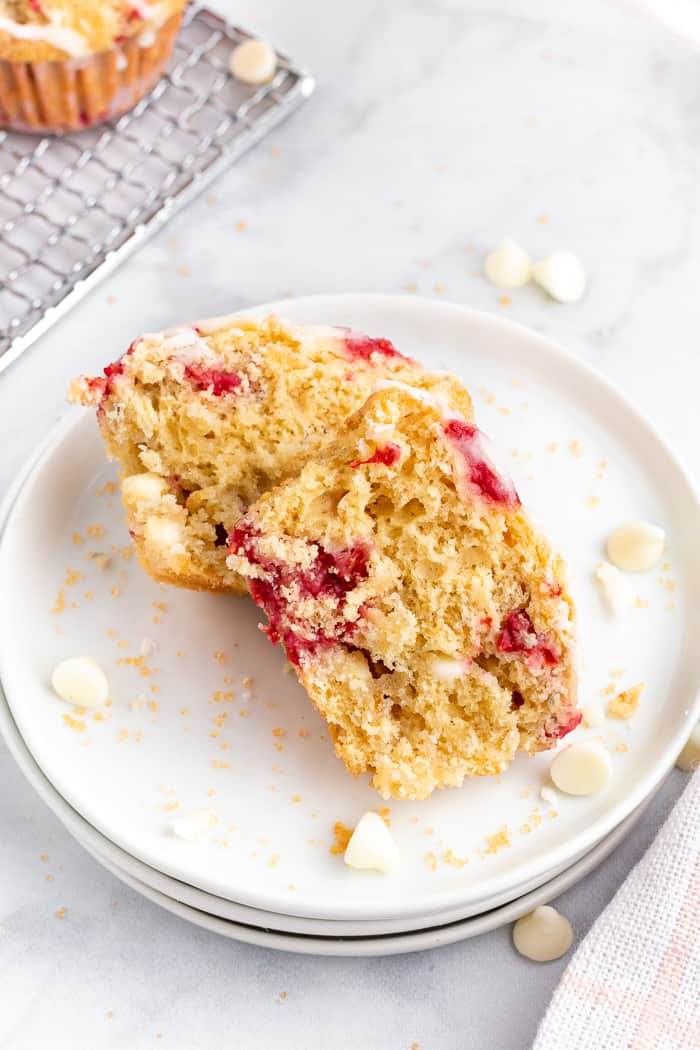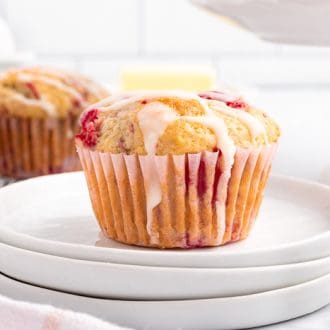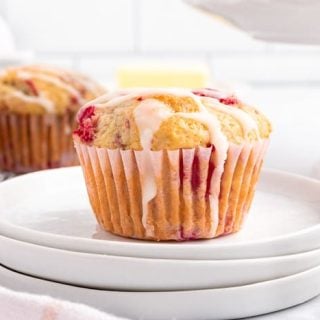 Yield: 18
Raspberry White Chocolate Muffins
Breakfast doesn't have to be boring. Spice up your mornings with these decadent Raspberry White Chocolate Muffins. They are fluffy, moist, and delicious. Melted white chocolate makes these muffins sweet while the raspberries bring a slightly tart flavor for a perfect balance.
Ingredients
3 cups all-purpose flour
1 tbsp baking powder
1 tsp baking soda
1 cup soft brown sugar
1⁄2 tsp salt
8 tbsp butter, melted
2 eggs, lightly beaten
2 tsp vanilla extract
1 cup buttermilk
1 cup raspberry
1⁄2 cup white chocolate chips
2 tbsp turbinado sugar
Instructions
1. Preheat the oven to 400°.


2. Spray a 12-cup muffin baking pan generously with a non-stick spray or line with cupcake liners.


3. In a large bowl, sift flour, baking powder, and baking soda. Stir in sugar and salt; make a well in the center.


4. Add melted butter, eggs, vanilla extract, and milk all at once; stir until just blended.


5. Fold in raspberry and white chocolate chips.


6. Spoon the batter with a cookie scoop into the baking pan.


7. Sprinkle a teaspoon of sugar on top.


8. Bake for 20 minutes or until golden brown.


9. Allow muffins to cool for 5 minutes, then transfer to a wire rack to cool.
Notes
**For leftovers, you can warm them up in the microwave for 20 sec.
**You can put butter on it if desired.
**If you don't have buttermilk, you may use milk.
**If you desire more raspberries, add in another 1⁄2 cup.
**I recommend using Ghirardelli white chocolate chips. It gives off that rich flavor.
Recommended Products
As an Amazon Associate and member of other affiliate programs, I earn from qualifying purchases.