Red Velvet Crinkle Cookies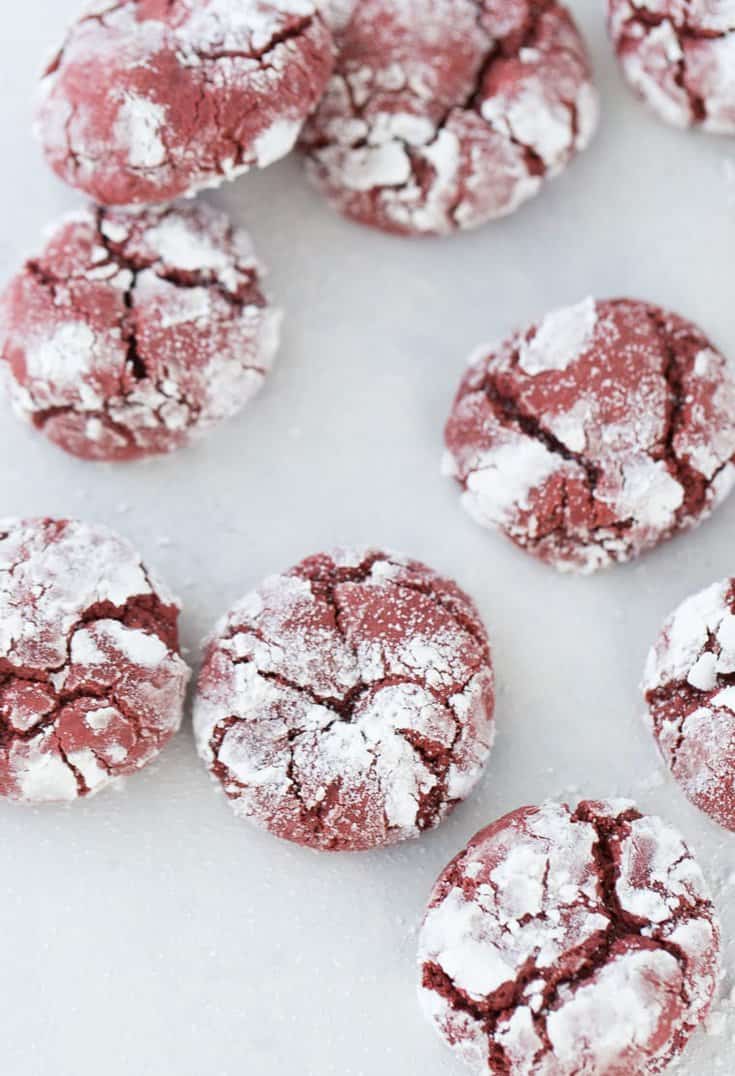 Happy Monday friends!! Cookie season is upon us and I find myself playing catch up already. I had the vision of making all kinds of holiday cookies this year by now yet I've only gotten around to two. These gingerbread cookies from last week and now these red velvet crinkles cookies. Both classic holiday must haves so I am happy I started with them.
Especially these red velvet cookies. I've always wanted to make them since the rendition of my double chocolate crinkle cookies last year. The red velvet version is way better if you ask me. They are soft, cake-like vanilla cookies with hints of chocolate and that amazing  red velvet flavor.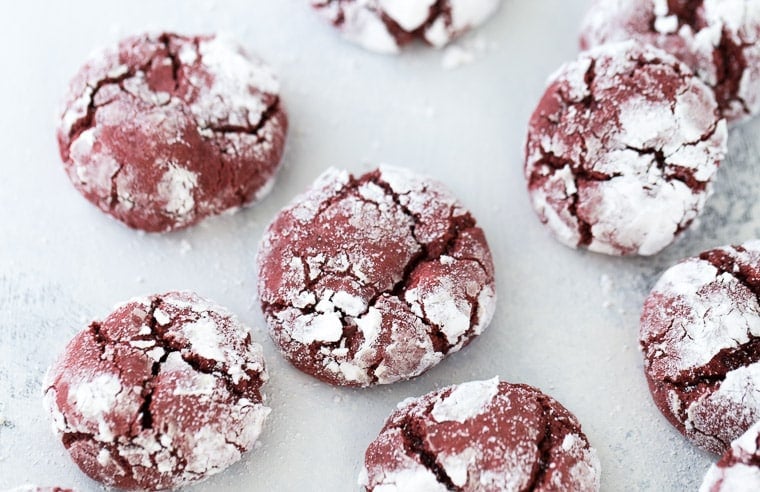 These cookies will be perfect for cookie exchanges and edible holiday gifts. They are also fun to make with kids. They would love tossing the cookie dough in powdered sugar which could get messy but who cares about the mess when making memories right??
From one cookie lover to the next, these red velvet crinkles cookies should join your holiday cookie list. Even Elliott agrees!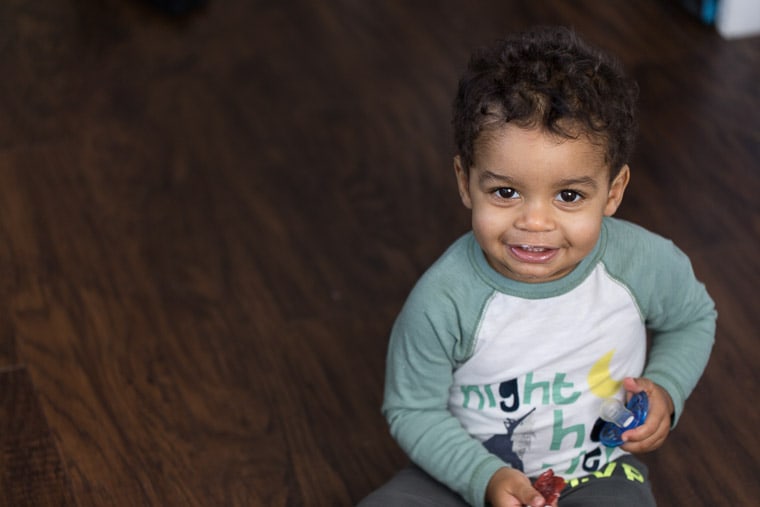 In the meantime, I'm off to make more cookies before the season is gone. I'm looking for a good shortbread cookie dough recipe. Do you have any favorites? Leave me a link  below please.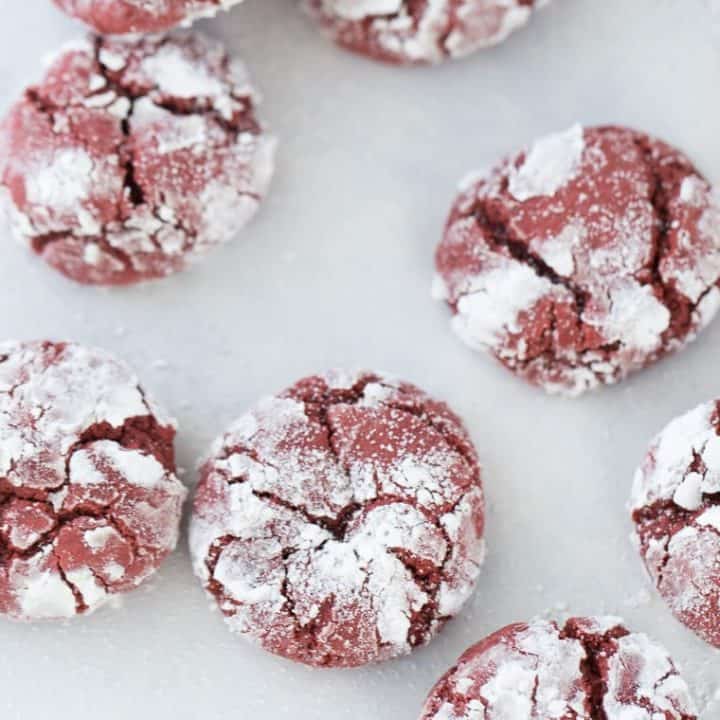 Yield: 2 dozen cookies
Red Velvet Crinkle Cookies
Ingredients
1 1/2 cups all-purpose flour
1/3 cup unsweetened cocoa powder
1 ½ teaspoons baking powder
½ teaspoon salt
½ cup unsalted butter, softened at room temperature
1 cup granulated sugar
2 large eggs
2 teaspoons red food coloring
1 teaspoon pure vanilla extract
¼ teaspoon baking soda
1 teaspoon vinegar (red wine or apple cider vinegar works too)
½ cup powdered sugar
Instructions
In a medium bowl, whisk together the flour, cocoa powder, baking powder and salt.
In the bowl of a stand mixer or medium bowl, cream the butter and sugar until light and fluffy, about 2-3 minutes on medium high speed. Mix in the eggs, one at a time, mixing each until just combined. Add in the red food coloring and vanilla extract. Beat until combined.
Slowly beat in the flour mixture until all the flour is incorporated. In a small bowl, place the baking soda and add the vinegar to it. It will bubble violently (a good sign of your baking soda's age). Immediately add the mixture to the bowl and mix in the baking soda. Chill the cookie dough for at least 3 hours, or until easy to handle.
Preheat oven to 350 degrees F. Line a cookie sheet with parchment paper. Place the powdered sugar into a shallow small bowl.
Scoop out a tablespoon of dough and form into a ball. Toss the ball in the powdered sugar making sure it is covered completely. Place cookie balls on the prepared sheet, two inches apart.
Bake for 12-14 minutes, until edges are lightly browned. Remove from oven and let cool on sheet for one minute before transferring to a cooling rack.
Store leftovers in an airtight container.