Double Chocolate Crinkle Cookies
These double chocolate crinkle cookies have a deep chocolate flavor and are moist and tender with a gooey interior!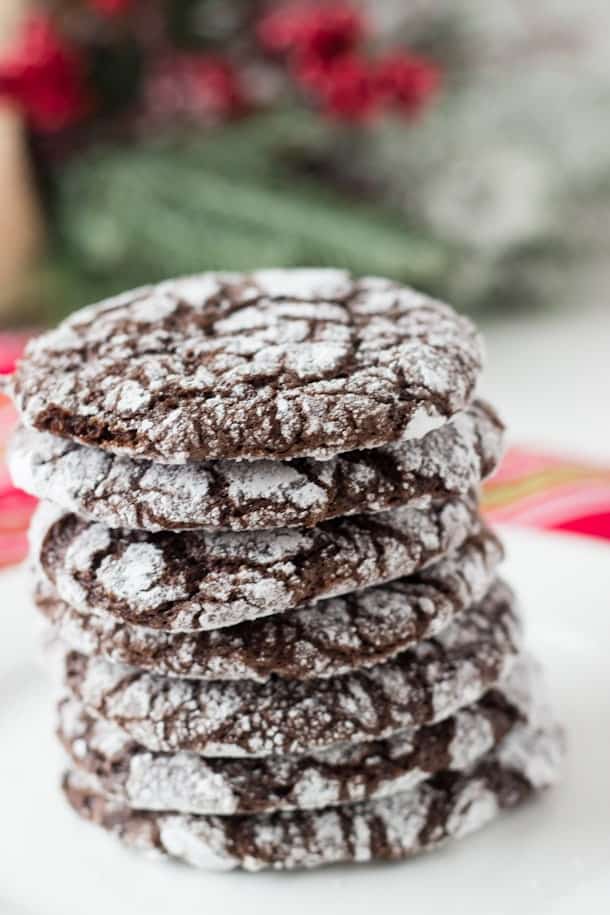 It's time for the annual great food blogger cookie swap! It's a very simple concept: bring together hundreds of food bloggers from around the world in celebration of all things scrumptious and in the process raise funds for a great cause. This year, money raised from the cookie swap will be donated to Cookies for Kids Cancer, a national non-profit organization committed to funding new therapies used in the fight against pediatric cancer, which claims the lives of more children in the US than any other disease.
Our hosts Lindsay and Julie have been organizing the cookie swap for 4 years and each year it attracts more food bloggers. When you sign up to participate, you get matched with three other bloggers who you send a dozen holiday cookies to. In return, you receive cookies from three food bloggers. Great right? A whole lot of cookies!!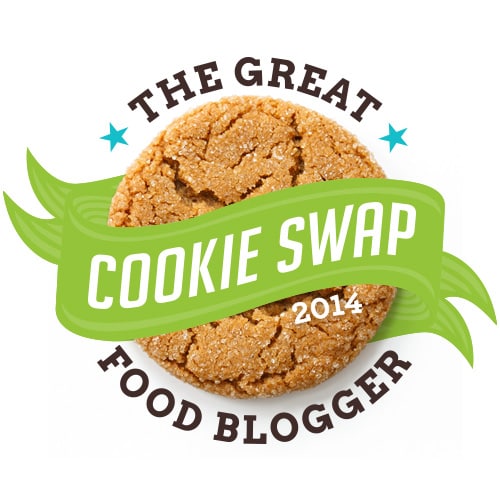 I received three delicious dozen of cookies from my matches! Frank and Wendy from A Day in the Life on the Farm, Nicole from Confectionalism, Lisa and Anna from Garnish with Lemon spoiled me with the best holiday cookies I've had. Thank you very much ladies for the wonderful cookies.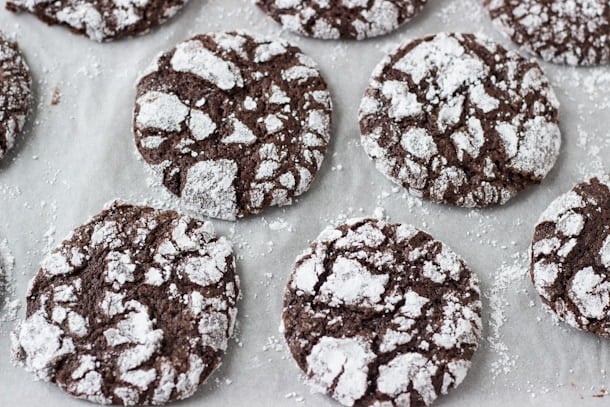 And I hope my recipients Lynsey, Faye and Natasha enjoyed these double chocolate crinkle cookies. I figured I should make a more classic holiday cookie this year for the cookie swap. Last year I made these Butterscotch Gingersnap Molasses Cookies that were delicious but a few of my family members did not like the addition of butterscotch (crazy I know!). So to keep things traditional, I made some crinkles! Chocolate crinkles. Wait make that double chocolate crinkles! These have an intense chocolate flavor made bolder with some espresso powder and a super gooey moist interior. Just amazing! And perfect for a cookie swap.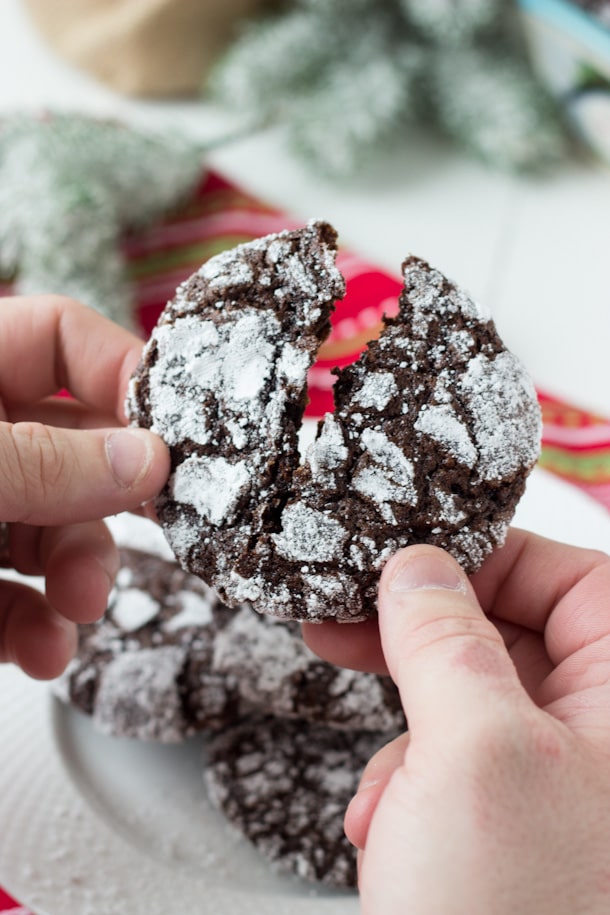 Yield: ~22 cookies
Double Chocolate Crinkle Cookies
These double chocolate crinkle cookies have a deep chocolate flavor and are moist and tender with a gooey interior! 
Ingredients
1 cup all-purpose flour
½ cup unsweetened cocoa powder
1 teaspoon baking powder
¼ teaspoon baking soda
½ teaspoon salt
1½ cups brown sugar, packed
3 large eggs
4 teaspoons instant espresso powder
1 teaspoon vanilla extract
4 ounces unsweetened chocolate, chopped
4 tablespoons unsalted butter
½ cup granulated sugar
½ cup confectioners' sugar
Instructions
Preheat oven to 325 degrees. Line 2 baking sheets with parchment paper.
In a medium bowl, whisk together the flour, cocoa powder, baking powder, baking soda and salt.
In a large bowl, whisk the brown sugar, eggs, espresso powder and vanilla together. In a small saucepan, combine the chocolate and butter. Melt over low heat and stirring occasionally.
Whisk the chocolate mixture into the egg mixture until combined. Using a rubber spatula, fold the dry ingredients into the wet until no streaks of flour remain. Let the dough rest at room temperature for 10-15 minutes.
Place the granulated sugar and confectioners' sugar in two separate bowls. Scoop about 2 tablespoons dough and roll into balls. Roll dough in granulated sugar and then transfer to confectioner's sugar. Roll to coat. Place on prepared cookie sheet, 2 inches apart from each other.
Bake cookies until puffed and cracked, about 12 minutes, rotating sheet halfway through baking. The centers will still be soft. Let cookies cool completely on baking sheet before serving.
 More Christmas Cookies from Across the Web:
Peppermint Shortbread Cookies – Mom on Timeout
Gingerbread Breakfast Cookies – Rachel Cooks
Glazed Eggnog Shortbread Cookies – Life Made Sweeter
Peppermint Crunch Snowball Cookies – A Kitchen Addiction
Chunky Dark Chocolate Chunker Cookies – A Law Student's Wife