Reese's Peanut Butter Marshmallow Cookies
These Reese's Peanut Butter Marshmallow cookies are moist and chewy with chunks of peanut butter bites. If you are a peanut butter fan, then you need to make these cookies because you will love them.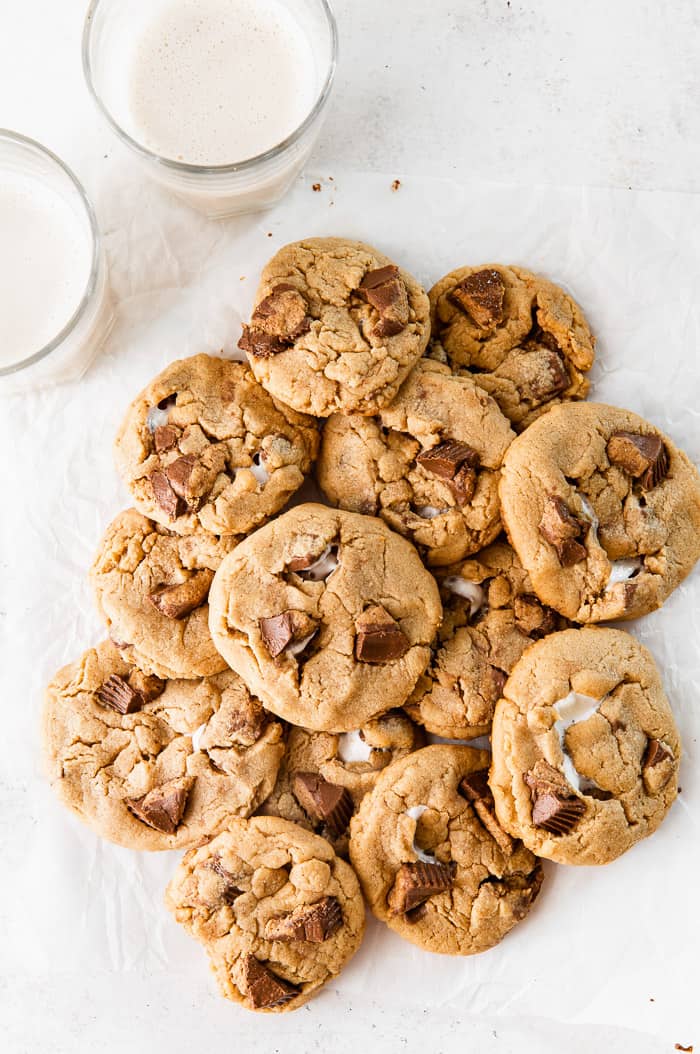 Where are my peanut butter fans?? These Reese's peanut butter marshmallow cookies are for you so please pay attention. These cookies are peanut butter cookies filled with peanut butter cups AND mini marshmallows. It's an upgraded s'mores if you ask me.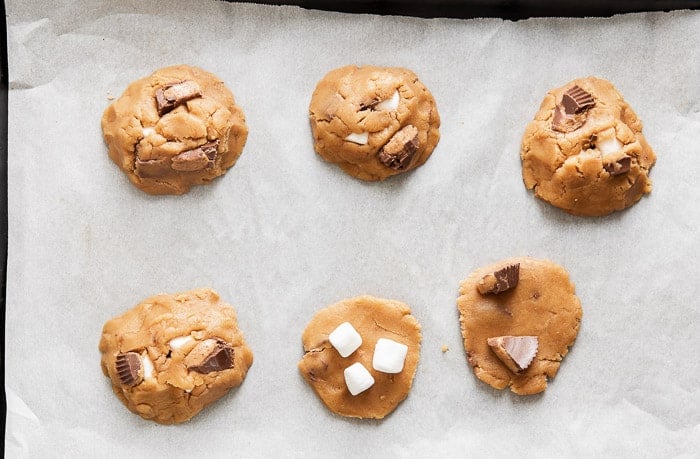 Chewy, soft, and just delightful. If you are a peanut butter fan, then you need to make these cookies. They are delicious, to say the least!! That's all I can say about these cookies 🙂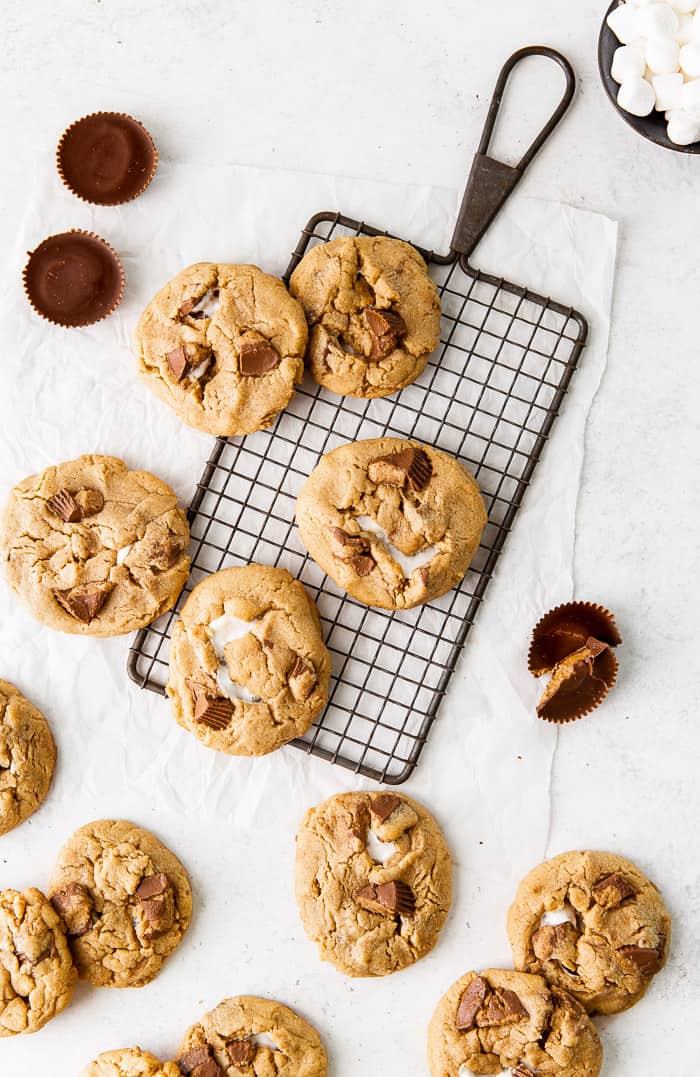 Instead, can we talk about how updating recipe posts is a blast from the past?? These cookies were originally published in May 2013 with the below picture.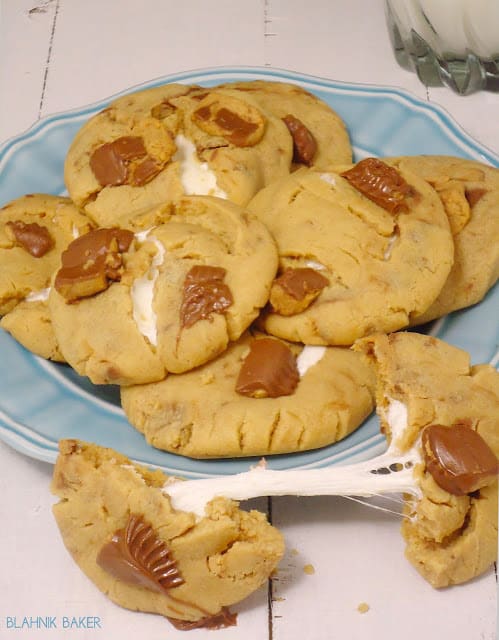 Look at how horrible the picture is?? I can't believe this was what passed as pretty pictures then. I vividly remember taking this picture with a lightbox in the middle of the night in a small apartment using my point and shoot. I was so proud of it.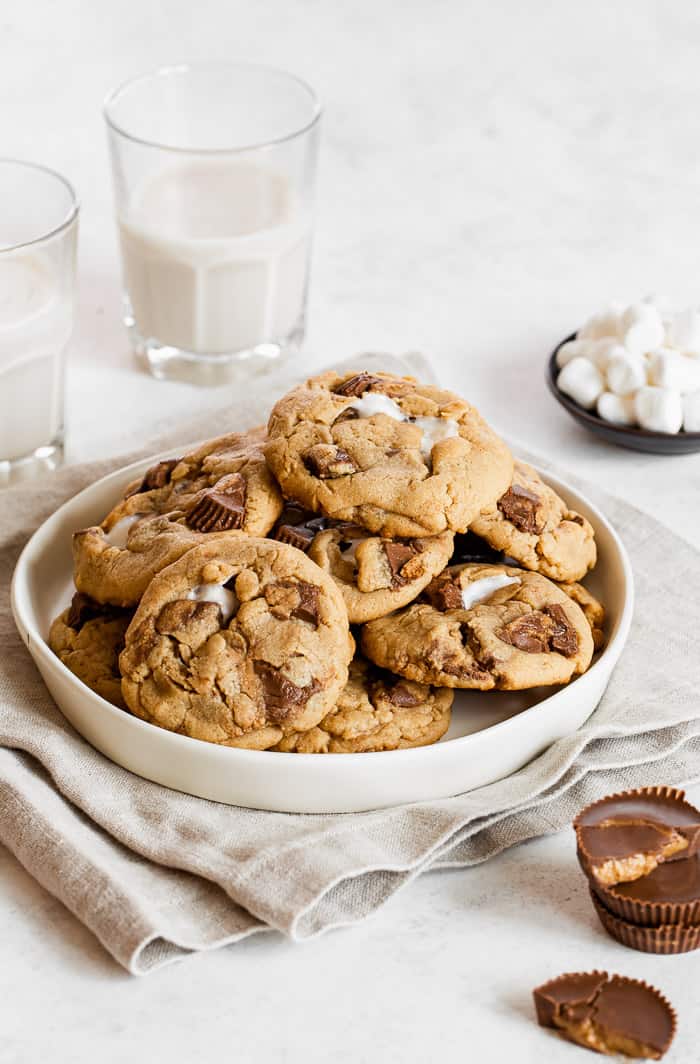 Even though I dislike this pictures, I love seeing how far I've come. This journey of baking has been a roller coaster but I've learned a lot of things and come to love taking pictures. I love seeing the improvements over years and would like to continue that.
If you are a newer blogger struggling with all the demands of blogging, I am here to tell you, it will be okay. Keep working hard. keep learning new things. And always keep improving.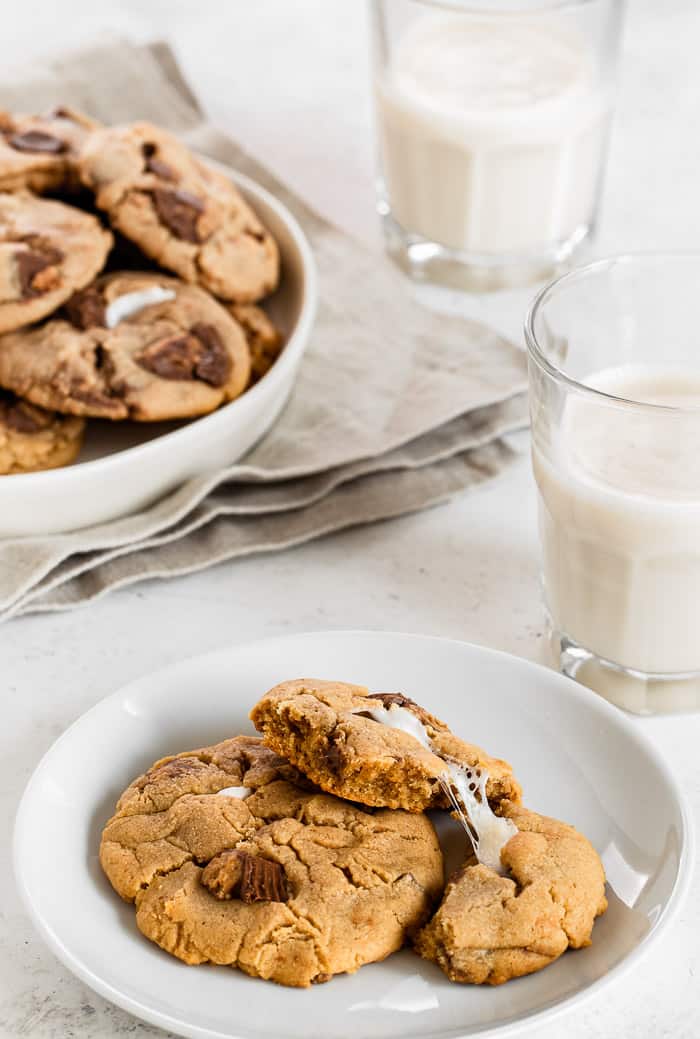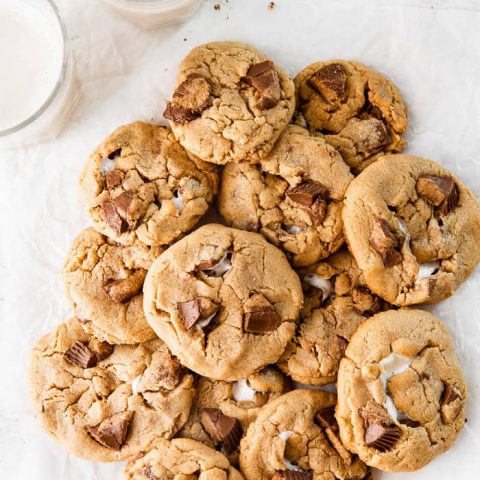 Yield: ~18 cookies
Reese's Peanut Butter Marshmallow Cookies
Ooey gooey peanut butter marshmallow cookies are easy to whip up and always a hit!
Ingredients
1¾ cups all-purpose flour
¾ teaspoon baking soda
½ teaspoon salt
½ cup unsalted butter, softened
¾ cup creamy peanut butter
½ cup granulated sugar
½ cup packed brown sugar
1 large egg, at room tempeture
1 teaspoon vanilla extract
8 ounces Reese's peanut butter cup, chopped in chunks
50-60 mini marshmallows
Instructions
Preheat oven to 350 degrees. Line two baking sheets with parchment paper.
Whisk together the flour, baking soda and salt in a medium bowl.
Using an electric mixer with the paddle attachment beat the butter, peanut butter and sugars on medium speed until light and fluffy, about 3-5 minutes. Add egg and vanilla and mix until combined.
Reduce speed to low and add in the flour ½ cup at a time. Stir until dough forms. Do not over mix. Fold in the peanut butter chunks by hand.
Form balls of dough (about 2 tablespoons) and flatten cookie dough to form a disk shape. Place 2-3 mini marshmallows in the center and fold back into a ball so that marshmallows are covered by cookie dough.
Place on cookie sheet and gently press down the cookie dough into a disk shape. Add chopped peanut butter pieces on top of cookies.
Bake the cookies until lightly brown, about 9 minutes and remove from oven. Let cool for 5 minutes before transferring cookies to a wire rack to cool completely.
Notes
ZAINAB'S NOTES: The cookies will look undone after 9 minutes but they are done and will be firm after cooling.
Recommended Products
As an Amazon Associate and member of other affiliate programs, I earn from qualifying purchases.