S'mores Chocolate Chip Cookies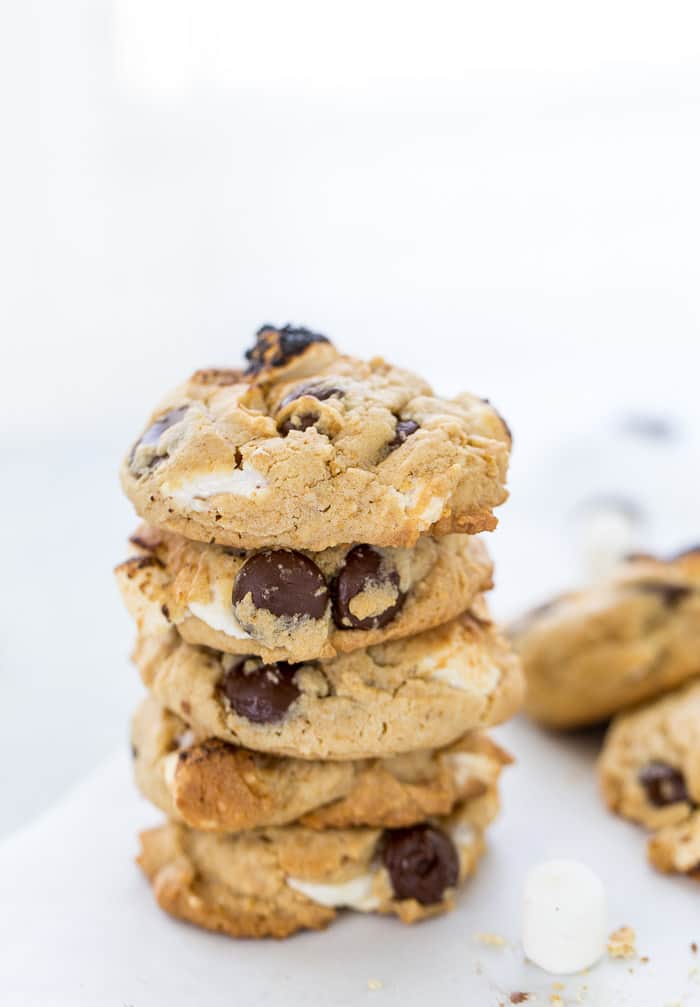 After we ate the last of these s'mores cookie bars last week, I was craving some more s'mores!! Summer is still here and all this back-to-school talk is NOT going to make me not enjoy the last 6 weeks of this season. So I whipped up some S'mores chocolate chip cookies for more s'mores in our lives. You will thank me when you take a bite into these warm and gooey cookies.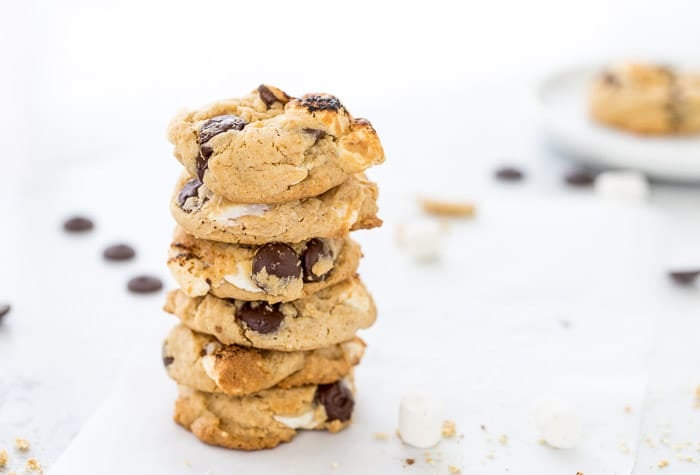 They are just as easy to whip up too. Just 20 minutes prep, another 30 minutes to chill and you have yourself some summer camping cookies to enjoy!
The cookie dough incorporates graham cracker crumbs, mini marshmallows and chocolate chips. Every thing your s'mores should have is in this cookie.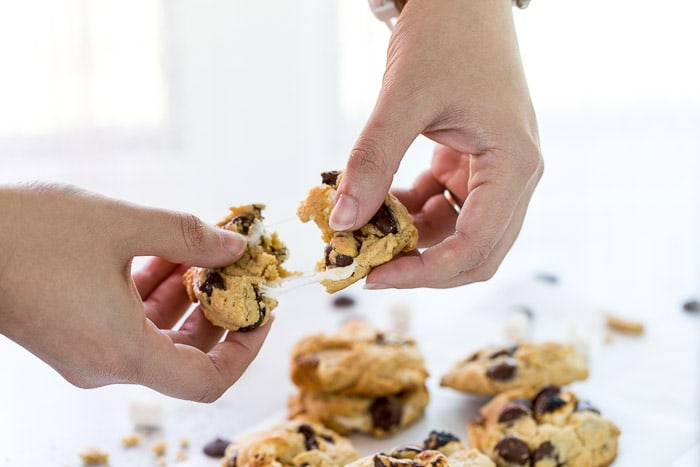 I recommend eating this fresh and warm from the oven as the ooey-gooey center of melted marshmallow and chocolate is at the best. Share with a few friends and savor the rest of the summer days.
If you are still looking for that MUST summer recipe, these s'mores chocolate chip cookies are for you. They can even be a great snack for after school when the sun is still out and the kids are playing outside. Win win!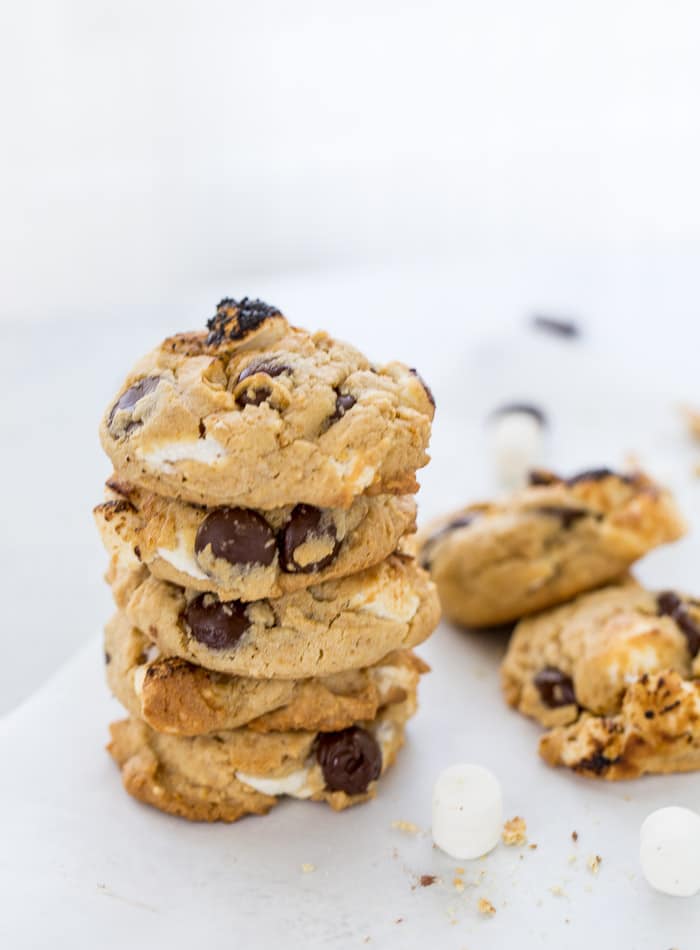 Enjoy the rest of your summer friends!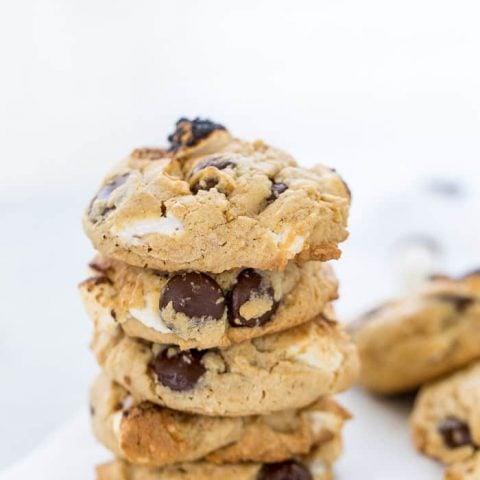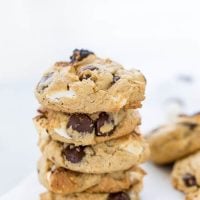 Yield: ~2 dozen cookies
S'mores Chocolate Chip Cookie
These S'mores Chocolate Chip Cookies are ooey-gooey perfection with a graham cracker cookie base filled with chocolate chips and mini marshmallows.
Ingredients
½ cup (1 stick) unsalted butter, room temperature
½ cup granulated sugar
1 large egg, room temperature
1 teaspoon pure vanilla extract
1 cup all-purpose flour
1 cup graham cracker crumbs
1 teaspoon baking powder
1 cup mini marshmallows
1 cup chocolate chips
Instructions
Preheat oven to 350 degrees F. Line two cookie sheets with parchment and set aside.
In the bowl of an electric mixer, cream together the butter and sugar until well combined, about 3 minutes on medium speed. Add egg and vanilla extract and beat until combined.
Reduce speed to low and stir in flour, graham cracker crumbs and baking powder until just combined.
Stir in the mini marshmallows and chocolate chips.
Chill dough for at least 30 minutes up to 2 hours.
When ready to bake, scoop one tablespoon doughs and set 2-inches apart onto the prepared sheet.
Bake cookies for 10-12 minutes until golden brown on the edges. They will still be soft in the middle.
Let cookies cool on sheet for two minutes before transferring to a cooling rack.
Enjoy cookies immediately.
Store leftovers in an airtight container at room temperature.