Frozen Margarita Pie
 This frozen margarita pie recipe was originally published in 2013. I am updating the pictures, recipe and bringing it back to live for new readers. It's a must have this summer!!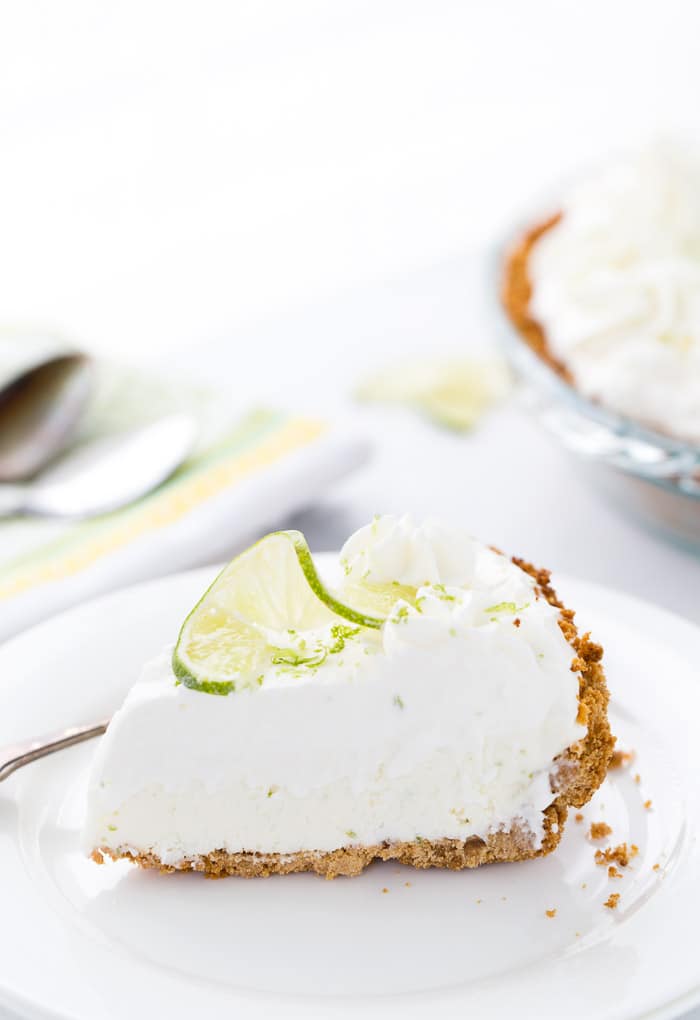 Happy Friday friends! I have a no-bake pie for you today in the form of this Frozen Margarita Pie Recipe. It's an oldie but a goodie. A sweet, creamy lime cheesecake filled with key lime juices and crunchy graham cracker crust. It's a refreshing and delightful summer recipe that you need on your plate.
I first made this recipe four years ago as part of a cooking book club, Pass the Cookbook Club, hosted by Kita of Pass the Sushi. I miss those early days of blogging when we were all focused on meeting new people, learning new skills and baking up scrumptious recipes like this
banana foster pie
. It's sad these days it all seems to be about the social chase, numbers and numerous platforms making it impossible to actually connect.
My first two years of blogging were the best and I met most of my blogging buddies then. I can't imagine how newer bloggers are connecting and forming a community in all this chaos. (PS: If you are a newer blogger out there, reach out anytime!)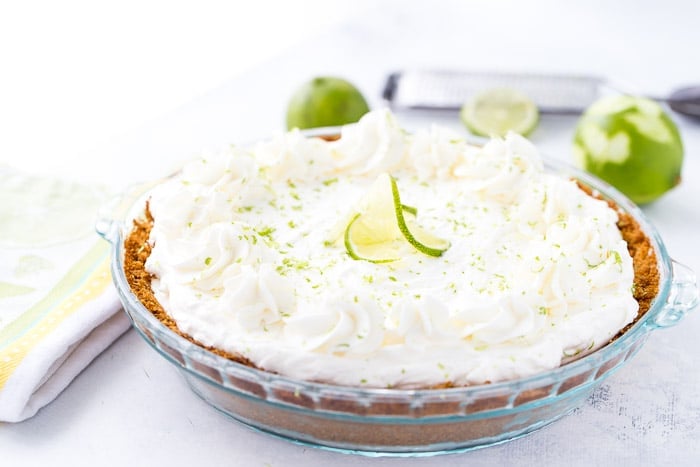 Anyways…this frozen margarita pie recipe, let's get back to it.
The summer heat is not as bad this year but I am always looking for easy no bake desserts. This recipe from Slushed! is just that. Think of key lime pie but in a frozen creamier form. Sweet, tart and delicious.
It's also incredibly easy to whip up. Use graham cracker crumbs to make the crust and freeze crust while you make the filling. I love using the food processor for cheesecake filling. You always get a smooth and thick filling in one go. Once you pulse the filling ingredients, pour into the frozen crust and freeze. This is the hardest part, waiting for it to freeze. Be patient! It's worth the wait!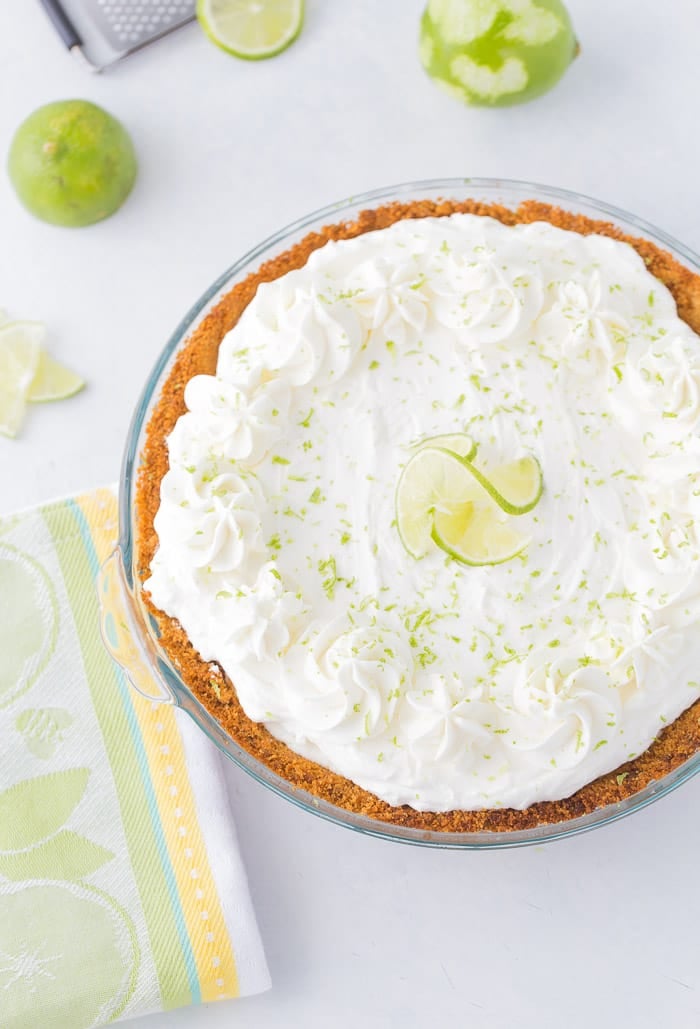 I used key lime juice for mine but you can use regular limes. Don't forget the tequila as it adds a great flavor.
Hope you enjoy this frozen margarita pie!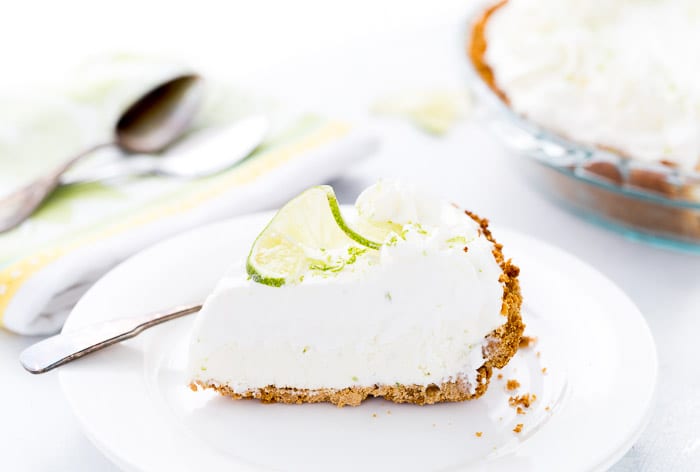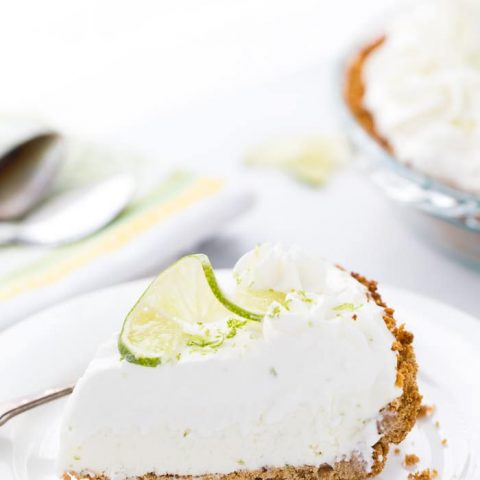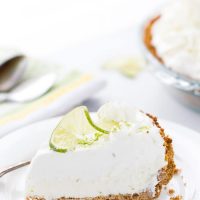 Yield: 1 9-inch pie
Frozen Margarita Lime Pie
This no bake frozen margarita pie recipe is sweet, tangy and refreshing. Creamy cream cheese and tart lime juice in the perfect summer pie.
Ingredients
For the Crust:
2 cups fine graham cracker crumbs
2 tablespoons granulated sugar
7 tablespoons butter, melted
For the Filling:
16 ounces cream cheese, room temperature (I used ⅓ less fat cream cheese)
½ cup granulated sugar
½ cup lime juice (preferably key limes)
Zest of 1 lime
2 tablespoons tequila (optional)
whipped cream for garnish
Instructions
In a medium bowl, combine the crust ingredients and stir until finely combined. Press the crumbs into a pie plate (I used a 9 inch pie plate) to form a crust.
Put the dish in the freezer and chill while making the filling.
Warm up cream cheese in microwave for a minute or two. This will make it easier to stir.
In the bowl of an electric stand mixer with the paddle attachment, beat the cream cheese on medium speed for a few minutes, 2-3 minutes.
Add the sugar, lime juice, zest and tequila and beat on low until combined. Increase speed to medium-high and beat for 5 minutes, until pale and fluffy.
Transfer mixture to the prepared crust. Smooth surface and freeze overnight.
To serve, let sit at room temperature for at least 10-15 minutes. Slice with a sharp knife and garnish with whipping cream and lime zest.