S'mores Rice Krispie Treats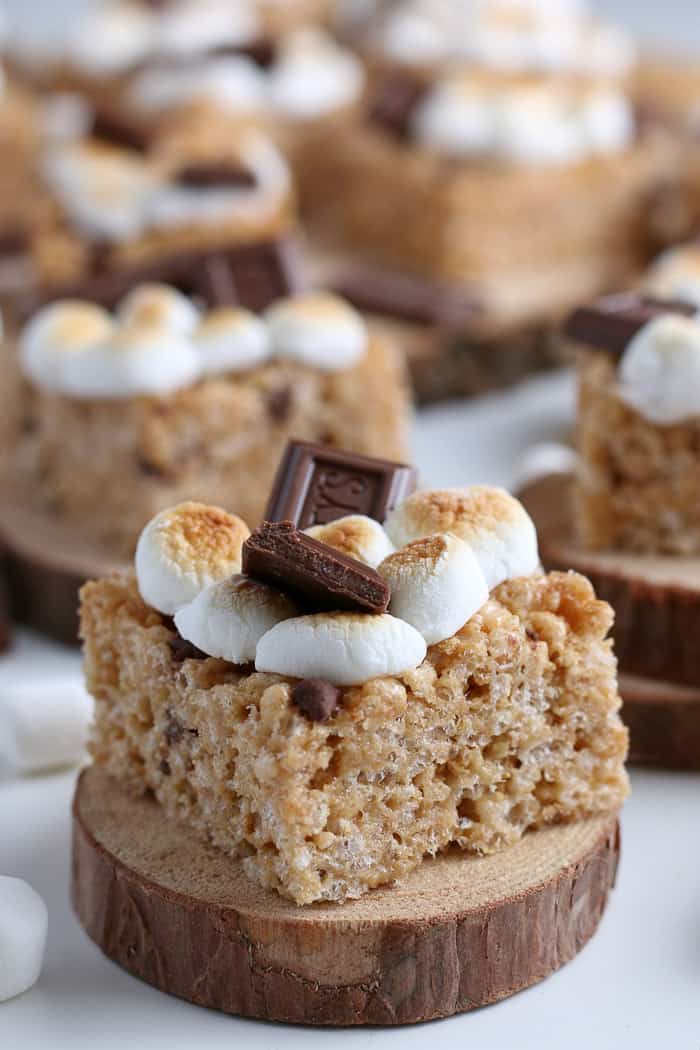 Happy Monday friends! Happy S'mores Week!! I am declaring this week s'mores week as I have three new recipes of the theme and I figured I can share them all at once. I am starting with these s'mores Rice Krispie treats as they are fun, SUPER easy to make, and perfect for the kids.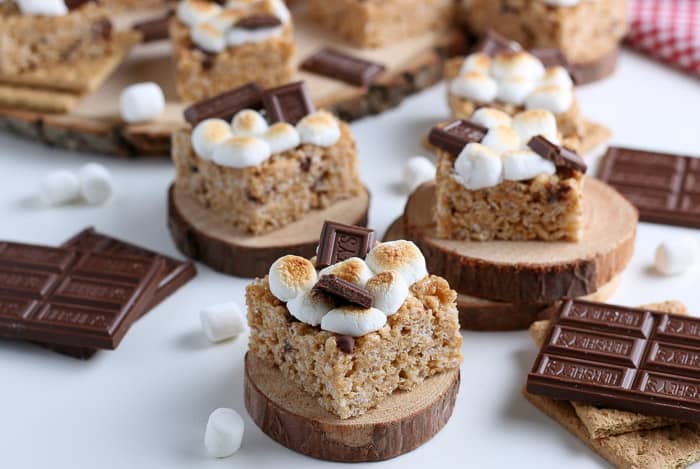 Rice Krispie treats are a childhood favorite of my husband's and I'm sure many of you. He raves about the ones his grandmother used to make and all the memories that came with them. Once I actually found out they are just cereal bars with melted marshmallows, I was not surprised why he loved them. I tend to not make them frequently because they are so good it is impossible to stop indulging in them. But these s'mores version broke my streak and it was so worth it.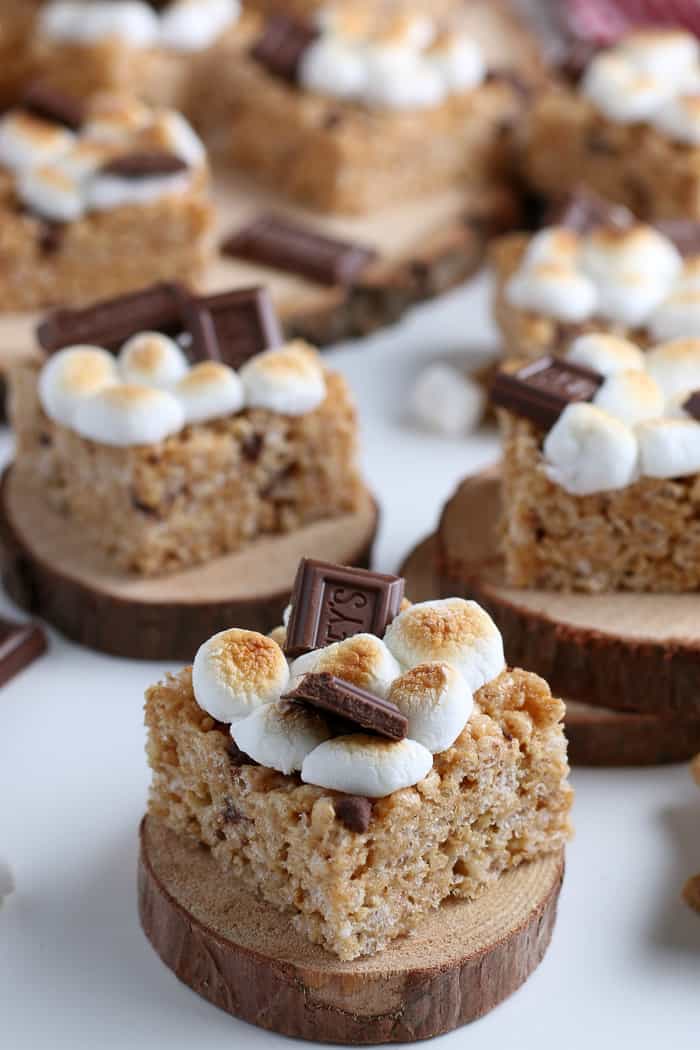 I am not sure if you know but making rice Krispie treats is the easiest and seriously doesn't even need a recipe. But having a go-to Rice Krispie treats recipe is a good idea so you can build from it and add in other flavors. I took some pictures of the process so I can walk you through it.
For this S'mores Rice Krispie treats recipe, you start with your usual smores ingredients. Graham crackers, chocolate, and marshmallows.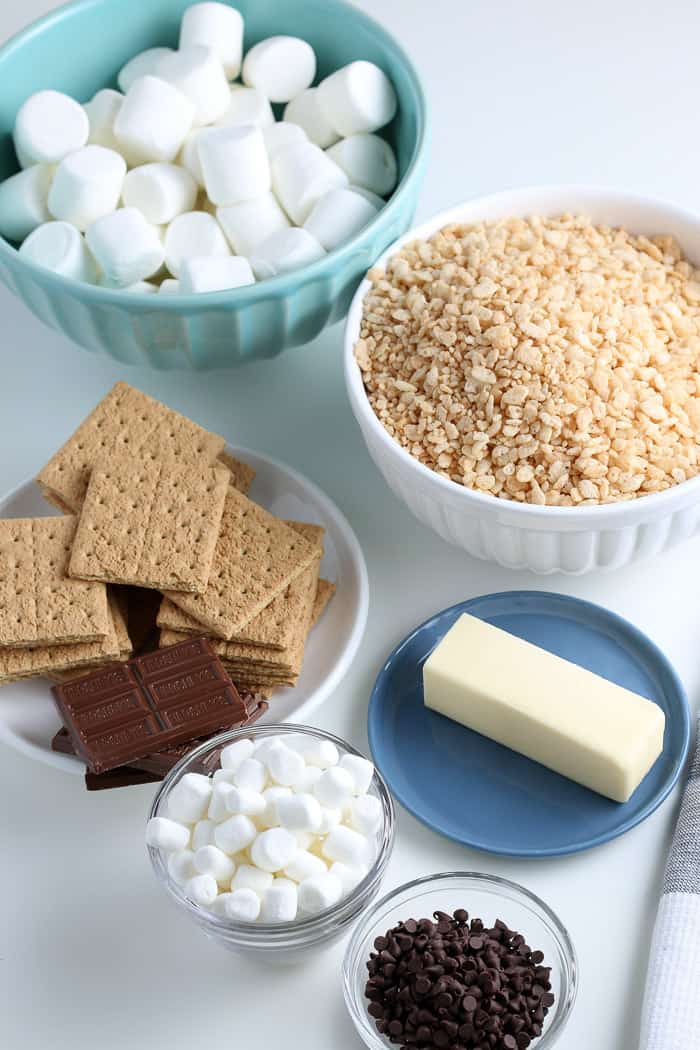 Combine the dry ingredients together. I like using graham cracker crumbs to make it easier to incorporate into the cereal. We have also subbed in a cup or two of cheerios into our rice Krispies before. It's a great idea 🙂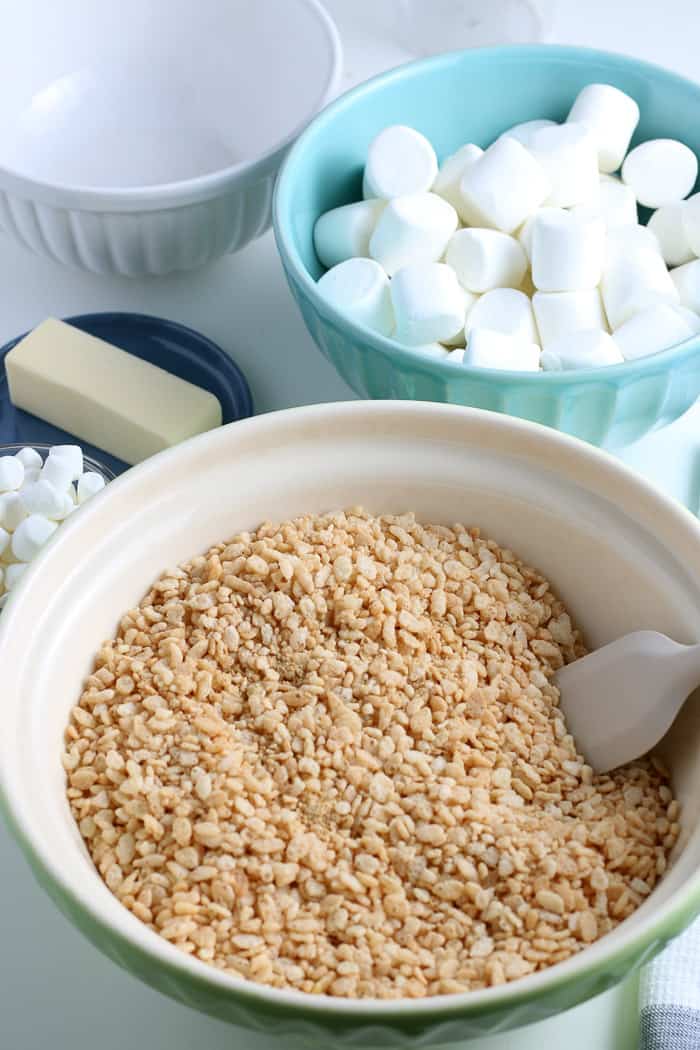 Melt together the butter and the marshmallows. I love browning my butter first before adding in the marshmallows. It adds a depth of flavor to the treats.
Add in the melted butter and marshmallows to the dry ingredients and mix until combined.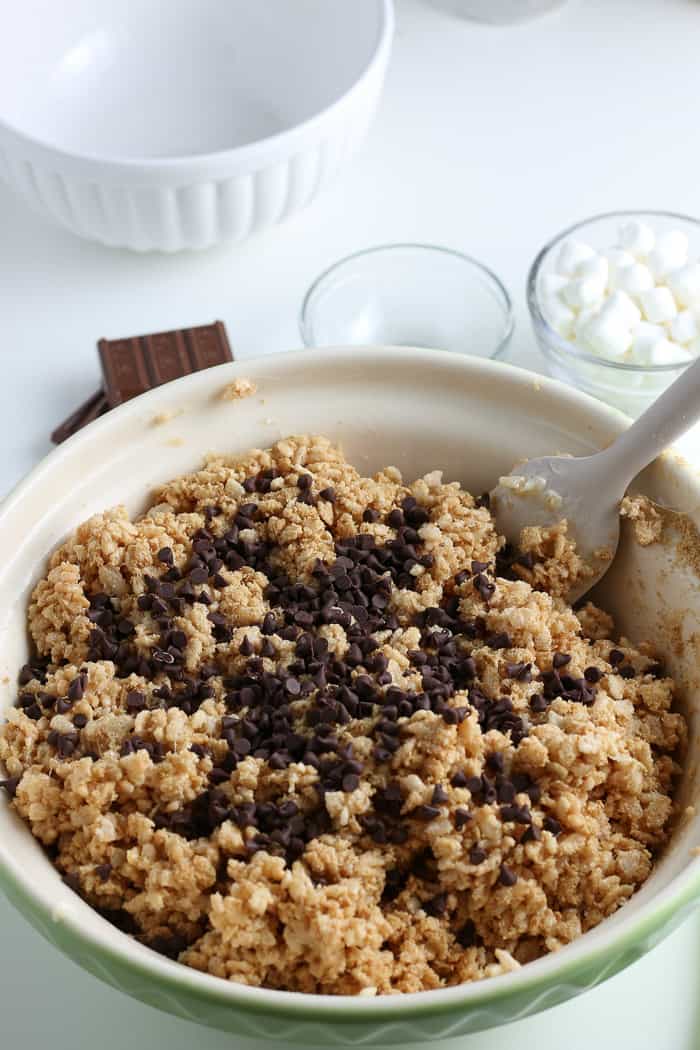 Next, you mix in your mini chocolate chips. Pour the mixture into a pan and then top with mini marshmallows. Toast the marshmallows with a torch or using your broiler. Right before the end of the broiling, I add in the chocolate bars and stick in the broiler for a minute to get the chocolate to slightly melt.
The result is an ooey-gooey treat that is bursting with chocolate, toasted marshmallows, and graham crackers. That classic s'mores flavor we all love but without the campfire. Although, you can make this on your camping trip too as it is easy to make. Just toast your marshmallows on the real campfire 🙂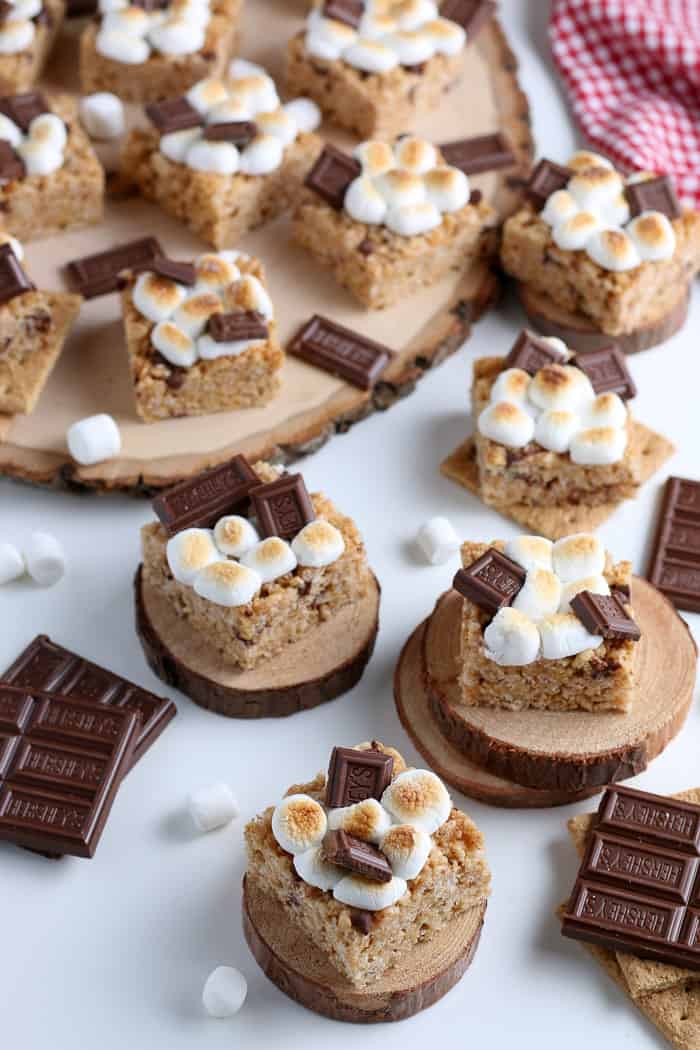 Regardless of how you are summering this year, add this childhood favorite to your baking list. You will not regret it and I'm sure you will enjoy taking a trip down memory lane.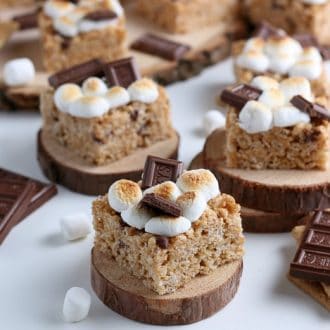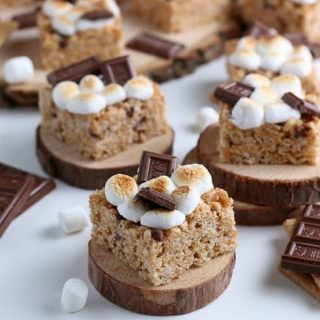 Yield: 24 squares
S'mores Rice Krispie Treats
Ingredients
6 cups Rice Krispies cereal
1 cup graham cracker crumbs
1 bag (12 oz) regular size marshmallows
6 tablespoons unsalted butter
¼ cup mini chocolate chips
mini marshmallows for topping
5-6 chocolate bars plus some for topping
Instructions
Generously coat 13x9 baking pan with butter or non-stick cooking spray.
In a large bowl, whisk together the cereal and graham cracker crumbs.
In a heavy saucepan set over low heat, melt the butter and regular size marshmallows, stirring constantly until completed melted.
Pour over cereal mixture and stir to combine.
Add in the mini chocolate chips and stir gently to combine.
Transfer the mixture into the prepared pan. Spread evenly.
Let cool completely, about 30 minutes.
Heat oven to broil.
Top the rice Krispies with the mini marshmallows.
Heat under the broiler for 2-3 minutes watching closely, until marshmallows are toasted. DO NOT WALK AWAY or it will burn.
Add pieces of the chocolate bar between the marshmallows.
Let set about 5 minutes before cutting into squares.
Recommended Products
As an Amazon Associate and member of other affiliate programs, I earn from qualifying purchases.