Sparkling Blueberry Lemonade Recipe
I'm taking some much needed time off the next few weeks to prepare for the arrival of our new baby boy and to enjoy some time with him when he arrives. While I'm away, I've scheduled some recipes here and there to share with you and I've also asked a few of my amazing blogger friends to fill in with some guest posts. You know I can't leave you hanging! This sparkling blueberry lemonade recipe was made before my leave.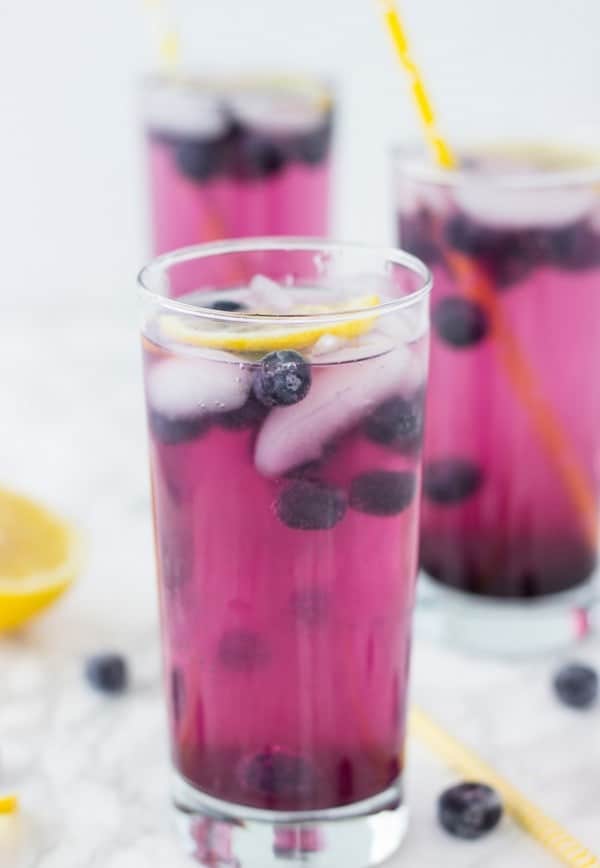 Can we all agree it's been a HOT summer? And we are not even in August yet. Thank goodness for refreshing drinks like this sparkling blueberry lemonade recipe.
Sweet lemonades have become a favorite of mine this summer (see this Strawberry Cucumber Limeade) as it's been unbearable with the heat. They are so easy to make and I love taking advantage of the juicy summer fruits in season. All there is to making your lemonade sweet and fruity is combining fresh lemon juice with a simple fruit syrup and topping off with sparkling water to keep things refreshing. You can also just use fresh fruit puree with some sugar instead of a simple syrup but I love the liquid sweetener and it's very easy to make.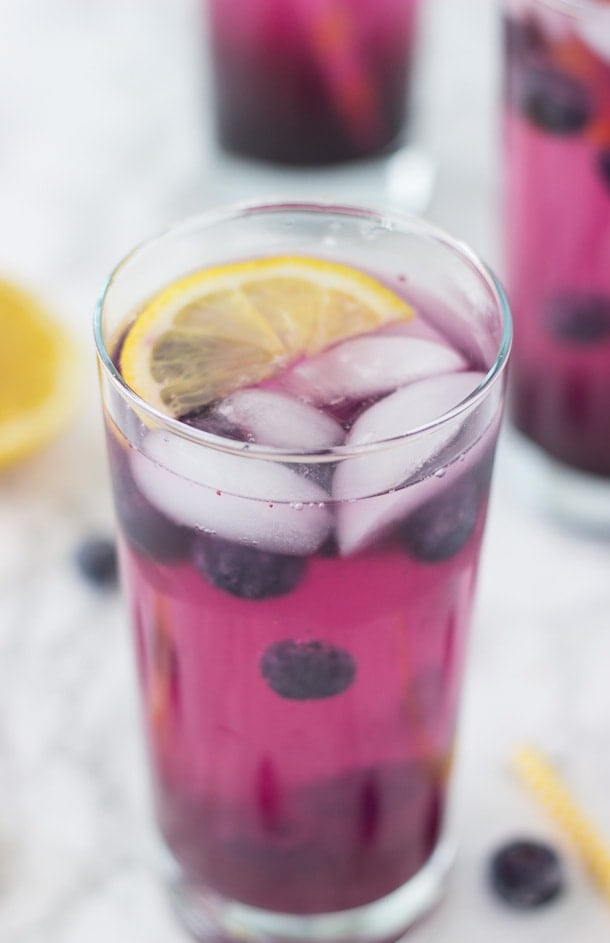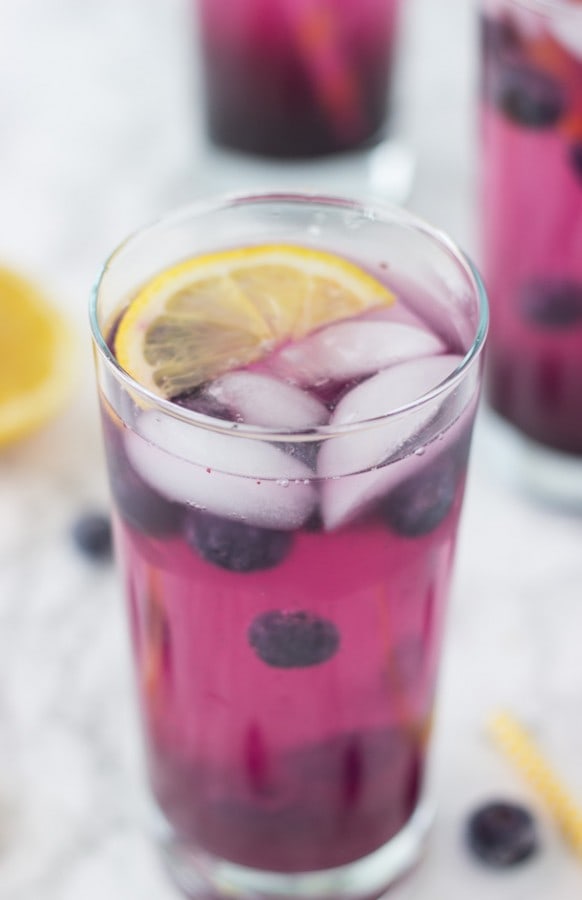 This sparkling blueberry lemonade is sweet, refreshing and needs to be made by the pitcher to keep in your refrigerator for those hot summer days or any gatherings you are hosting. I know that's what I'll be doing for most of the summer…drinking up and staying hydrated.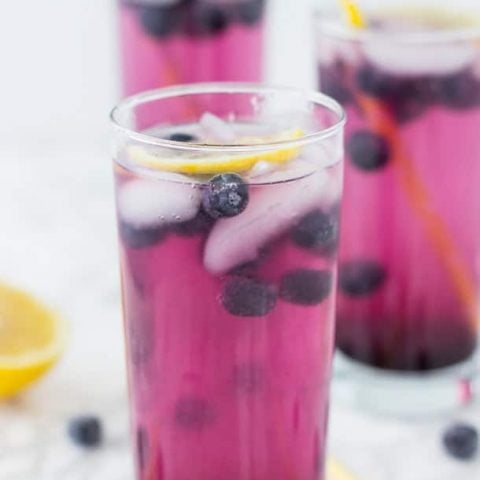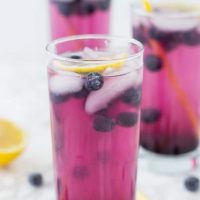 Yield: 1 medium pitcher
Sparkling Blueberry Lemonade
Ingredients
1 cup fresh blueberries
½ cup granulated sugar
1 cup freshly squeezed lemon juice
3-4 cups sparkling water / club soda
Garnish: fresh blueberries and lemon wedges
Instructions
For the blueberry simple syrup, combine the blueberries, sugar and a cup of water in a small saucepan. Bring to a boil and simmer for 5 minutes until sugar is melted and blueberries are starting to burst. Remove from heat and pass the syrup through a fine sieve. Let syrup cool before using.
In a large pitcher, mix the blueberry syrup with the fresh lemon juice. Add in ice, fresh blueberries and lemon wedges. Top off with sparkling water and mix to combine. Enjoy immediately!