Tiramisu Recipe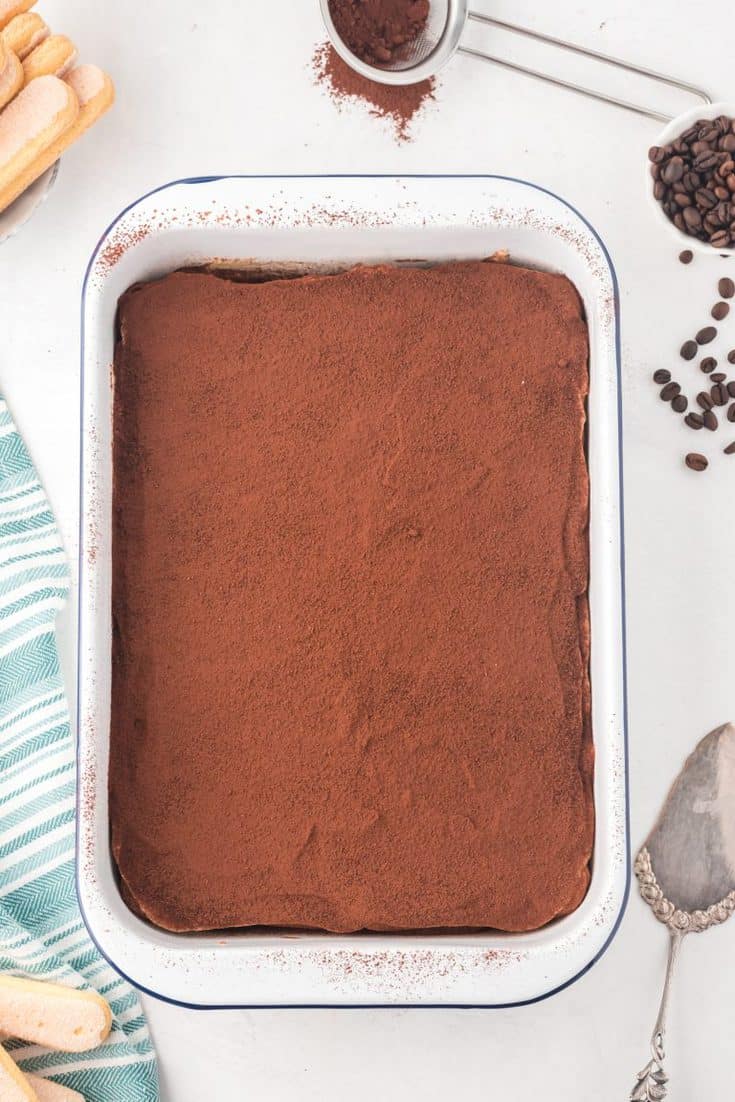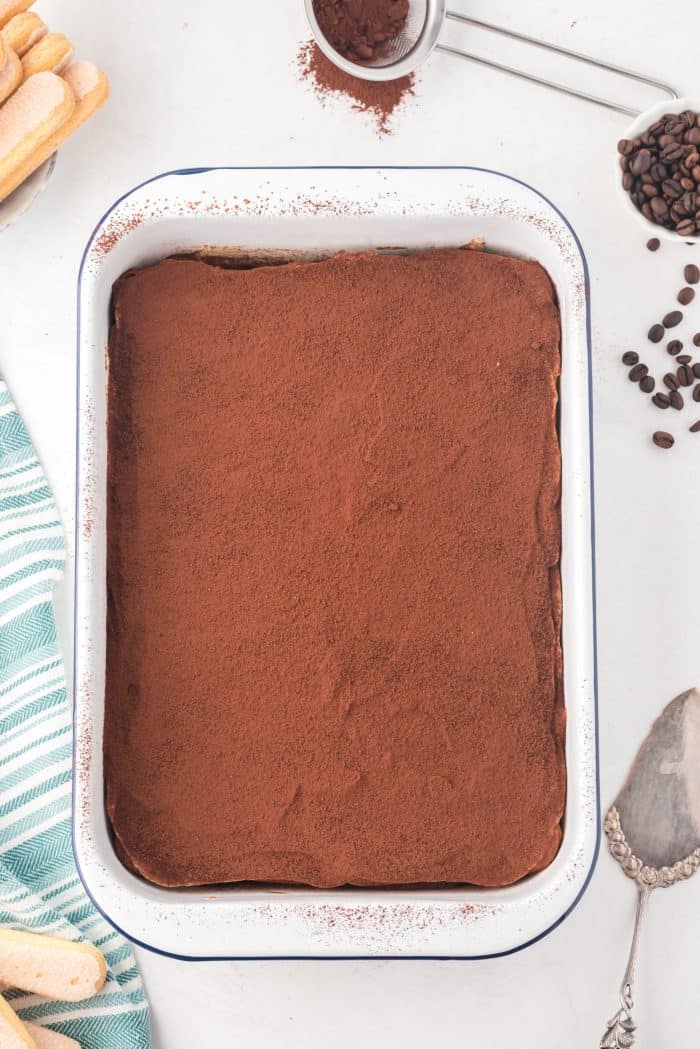 Hello friends! Today's offering is a classic tiramisu recipe. I did a Q&A on Instagram recently about what kind of recipes you would like to see and someone asked for tiramisu. It made me realize that I don't have a recipe for this Italian favorite on the blog even though I have made it several times. So, here I am fixing that.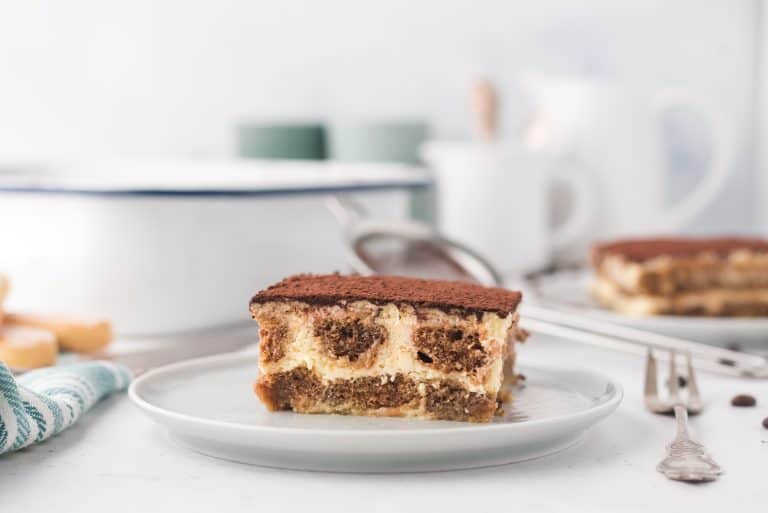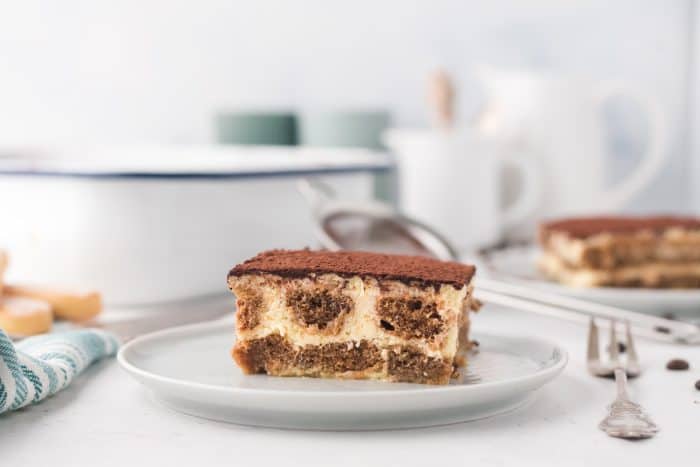 Two years ago, my husband and I took an anniversary trip to Italy where we enjoyed the best desserts of our lives so far. From gelato to semifreddo to panna cotta to tiramisu. Oh, how I wish every day included these. But it just means we get to go back and experience the culture and food of Italy again.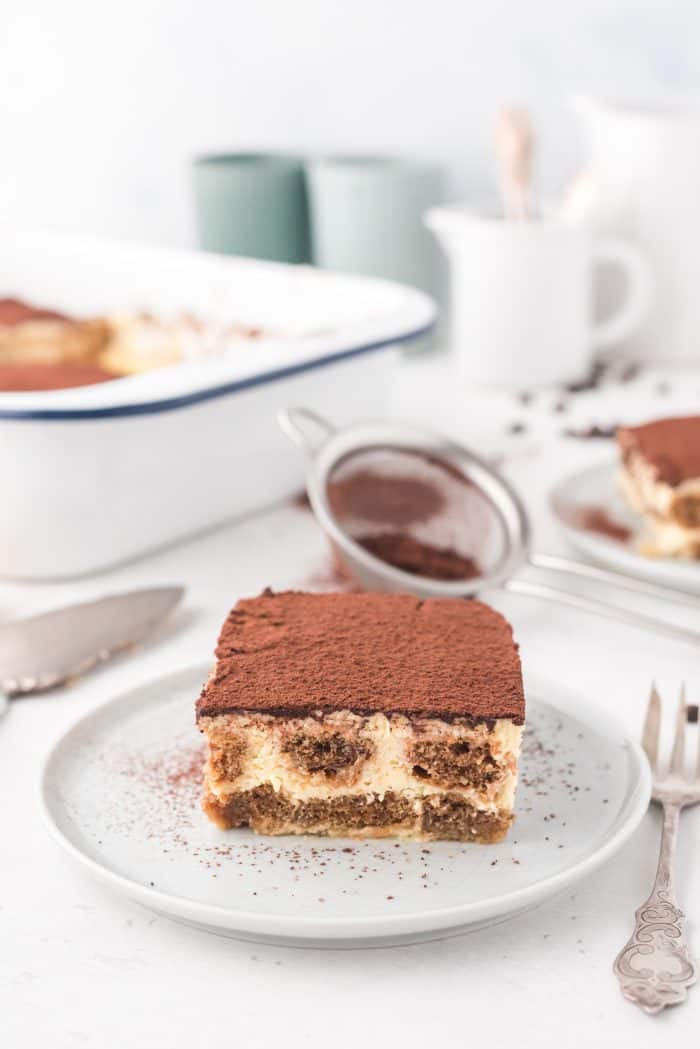 On one of our excursions, we ran into a small hole in the wall restaurant in Venice after taking a few lost turns. Well, not technically lost turns as we ditched the maps and just wandered. We stopped for dinner and in the end, the owner came over to ask if we would like dessert. He didn't have a menu but said his wife made tiramisu and we were welcome to try some. We did and OH MY GOSH, it was the best thing I've ever had. From the rich espresso flavor to the mascarpone cream soaked ladyfingers that melt in your mouth, it was everything dreams are made of.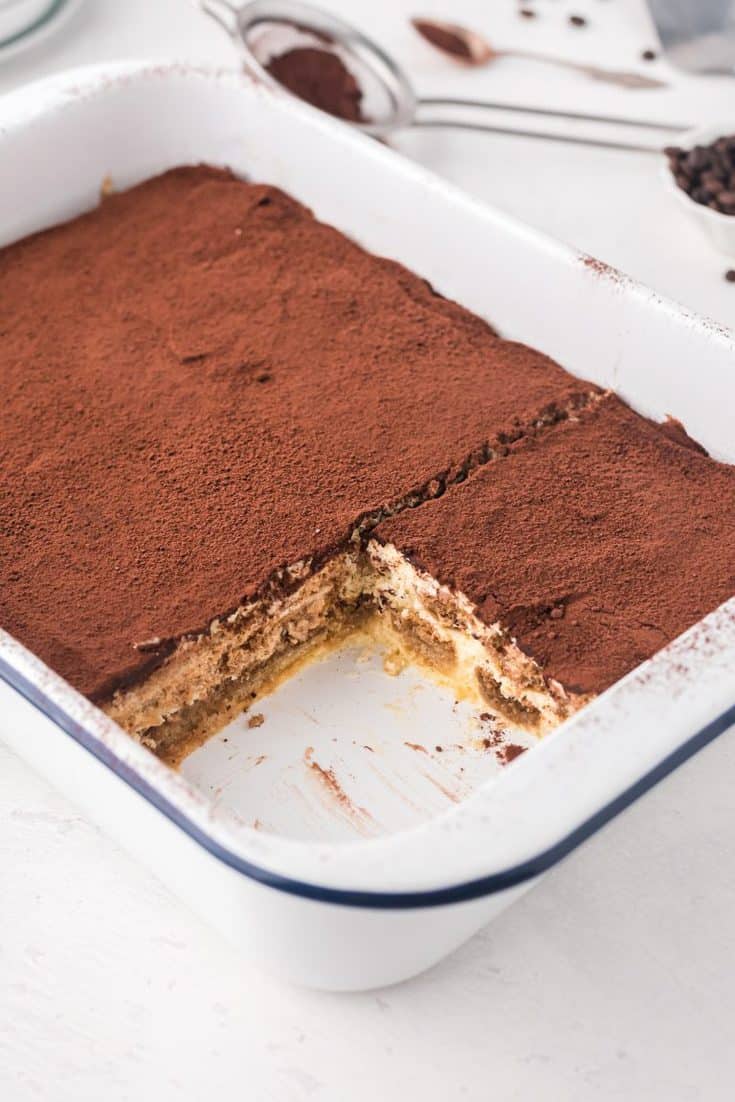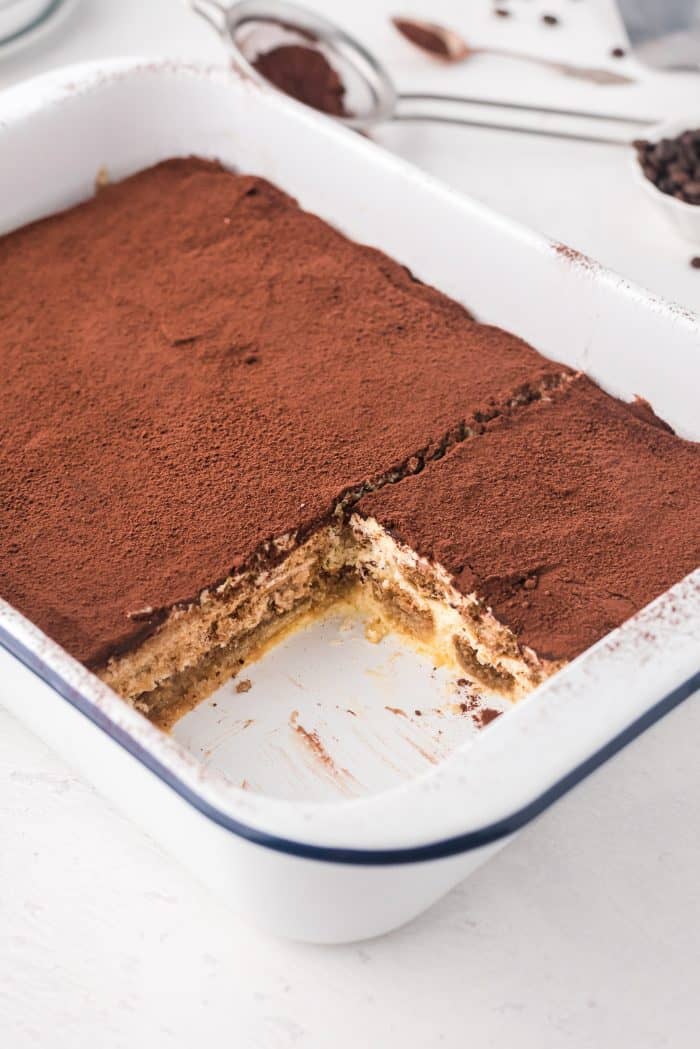 Of course, I could never replicate that and gosh I don't want to as some things are irreplaceable. However, one can try to learn how to make this classic at home. Tiramisu is a no-bake dessert that is made by layering mascarpone cream with ladyfingers soaked in coffee and dusted with cocoa powder. As simple as that. Most comforting classics are simple and rely on quality ingredients and techniques. So please don't skimp on getting that good mascarpone cheese.
Here are the step-by-step instructions on how to make a tiramisu recipe. Skip them if you don't need it. The recipe is at the end.
Start by gathering all your ingredients.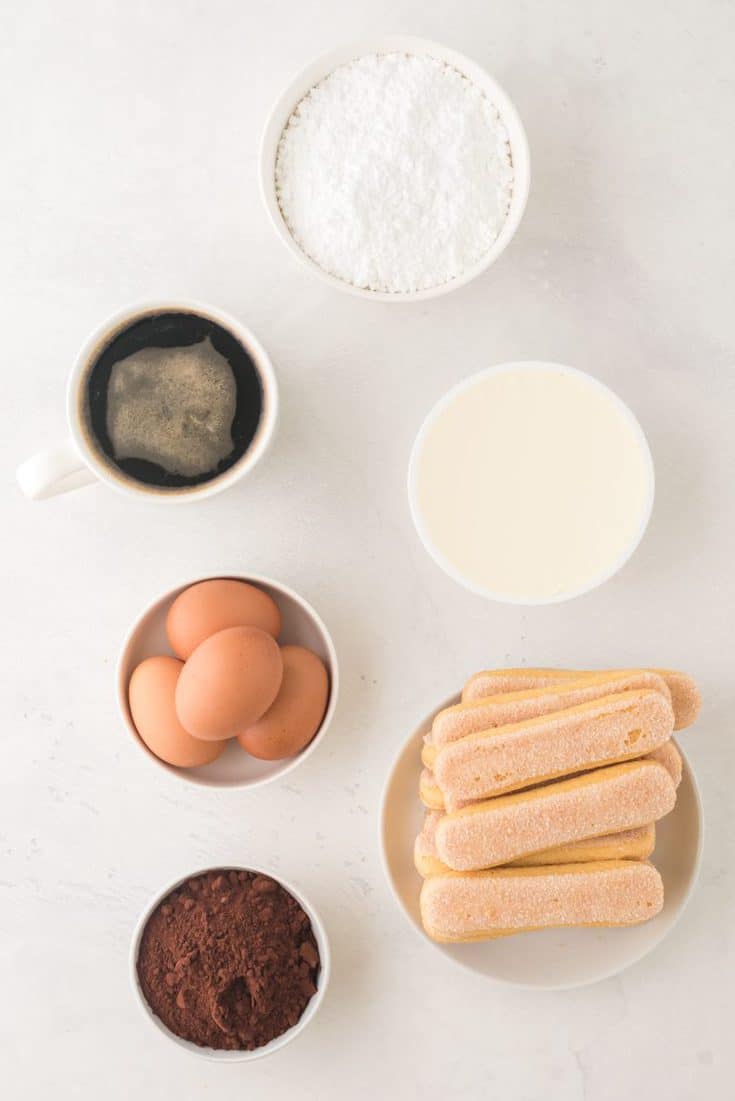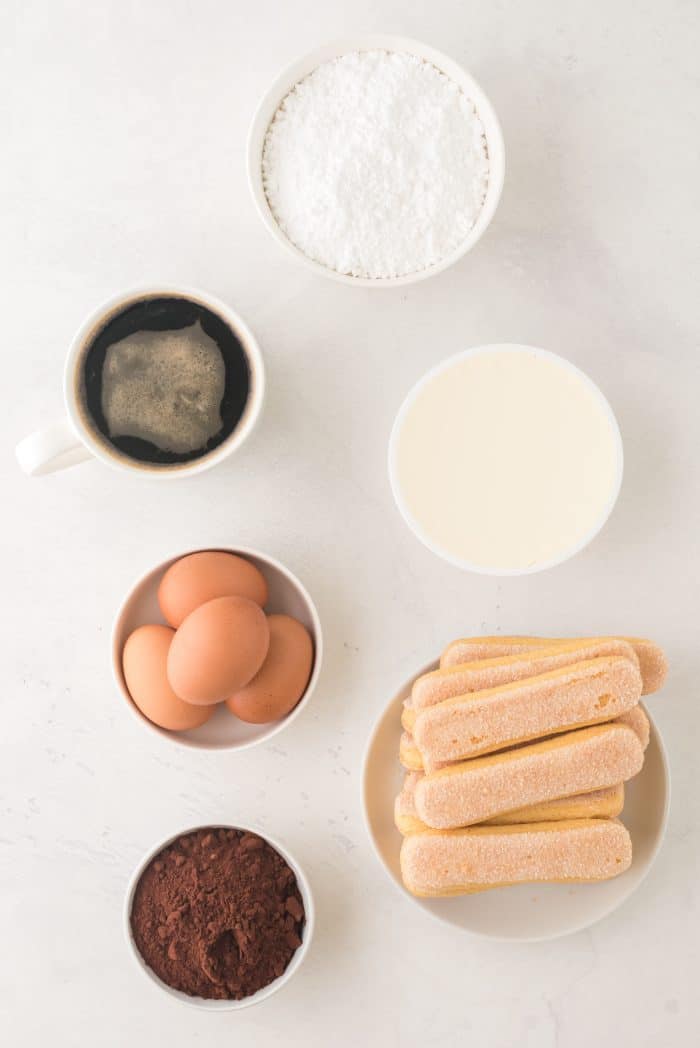 Separate your eggs.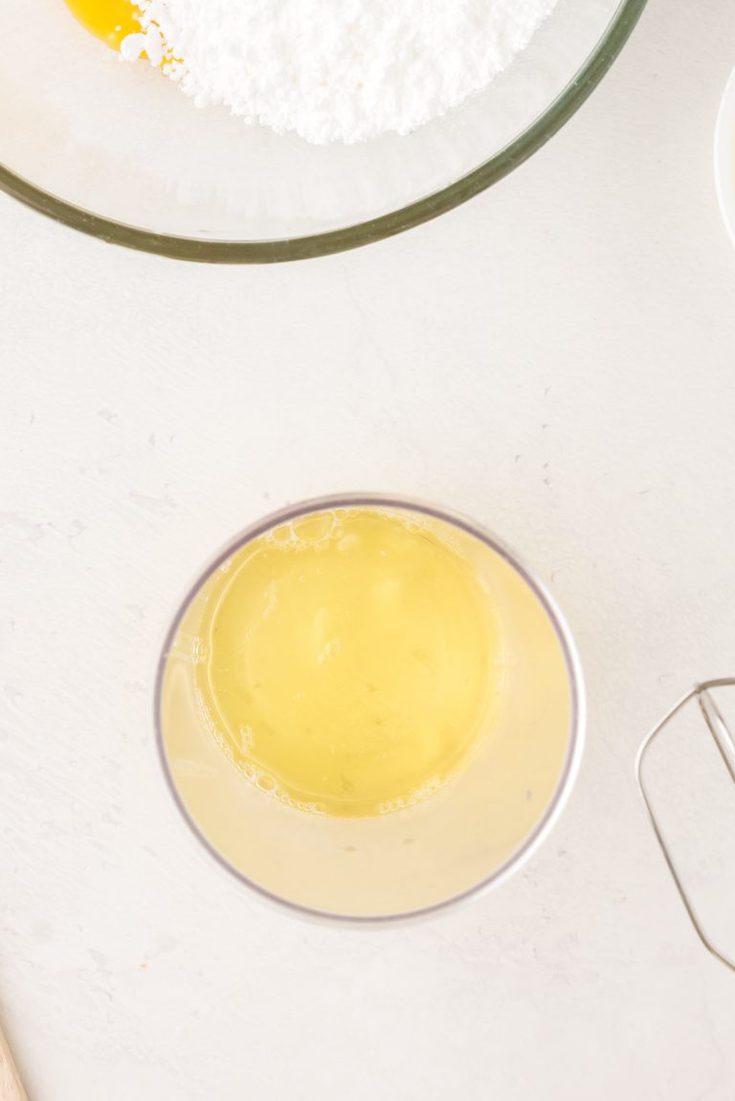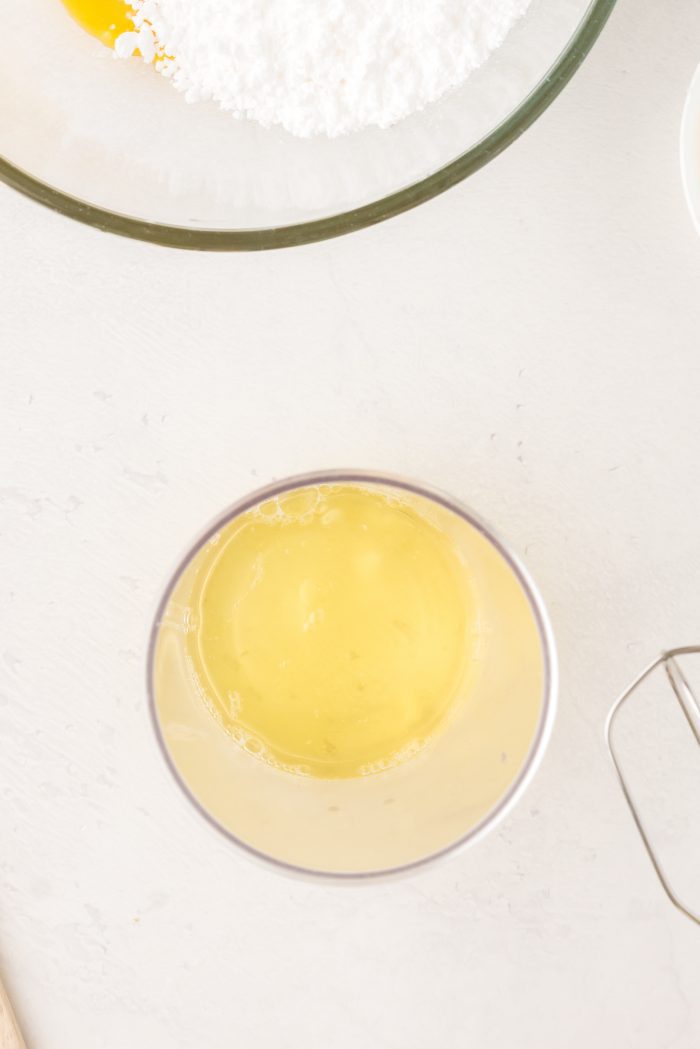 Whip the egg whites until stiff peaks form.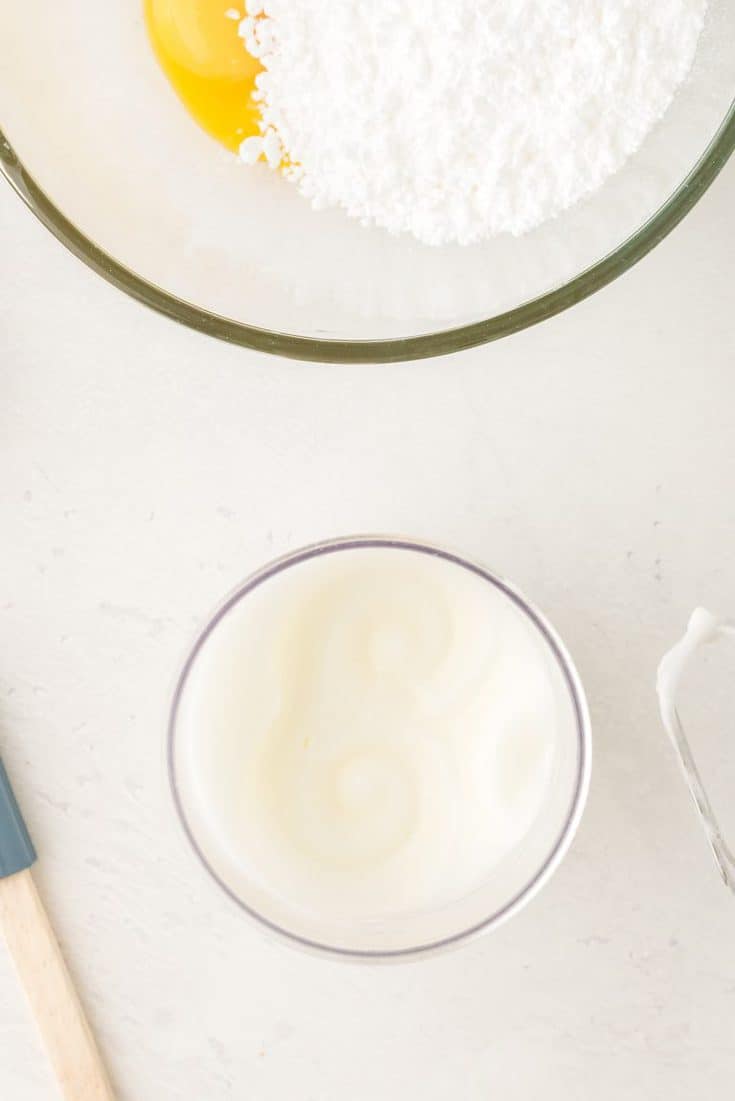 Then, whisk the egg yolks with the powdered sugar until light and fluffy.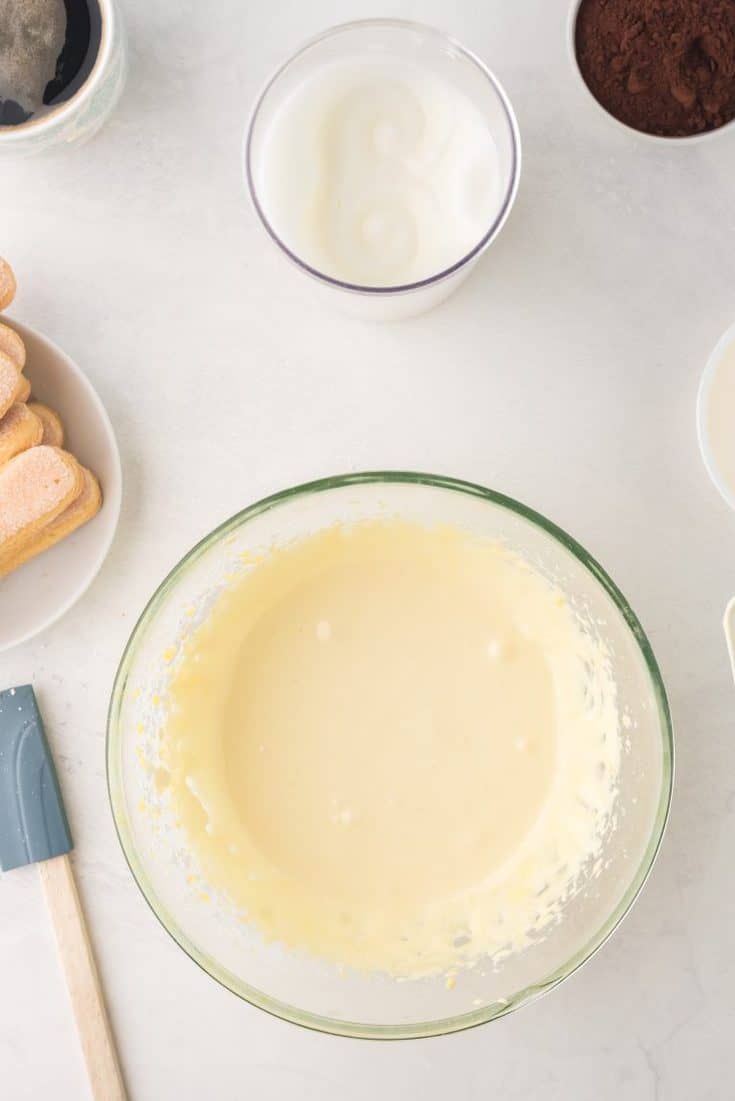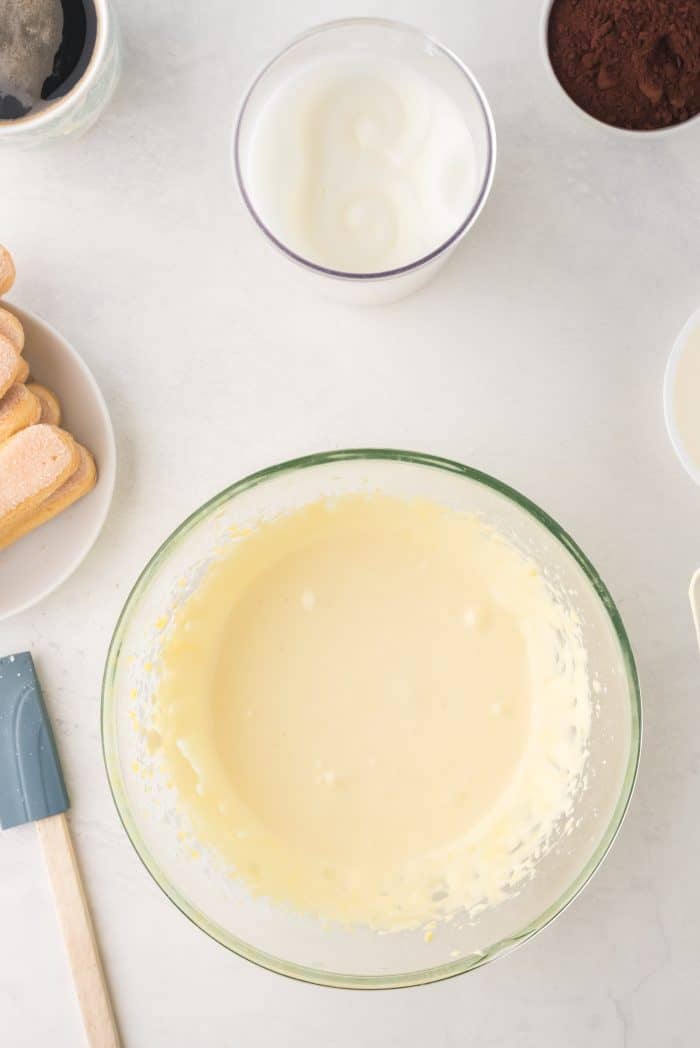 Lightly whisk the mascarpone into the whipped egg yolk mixture. At this step, you could add in amaretto. The original Italian classic doesn't have alcohol but feel free to add some here.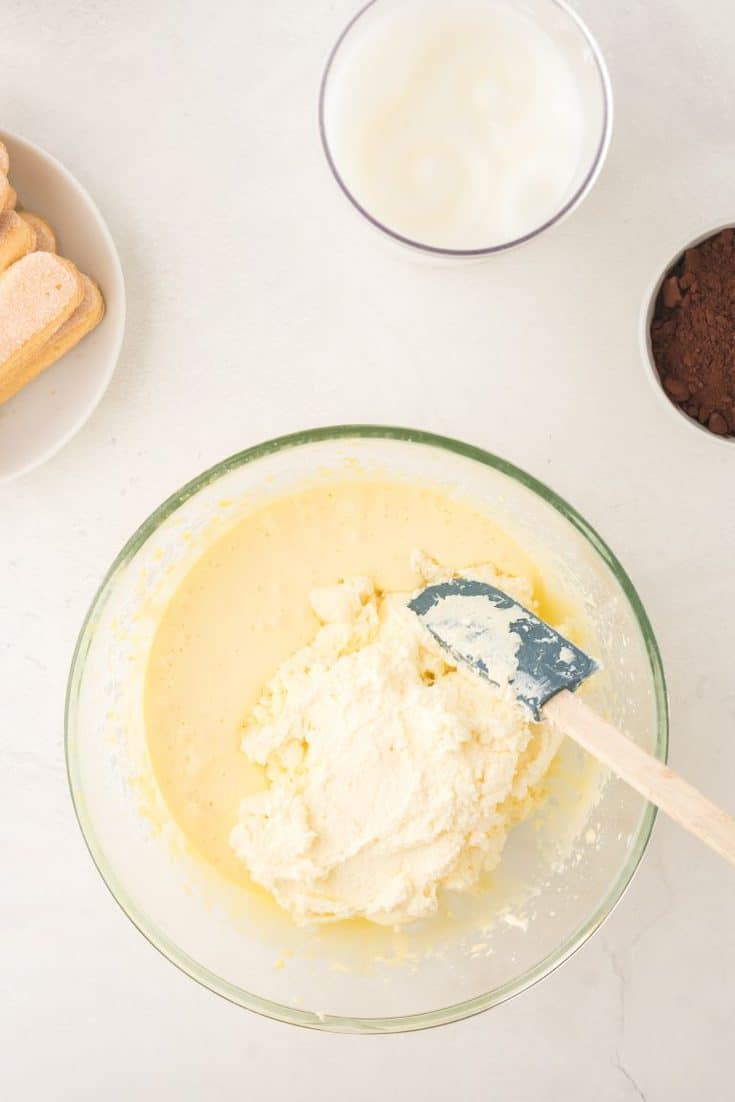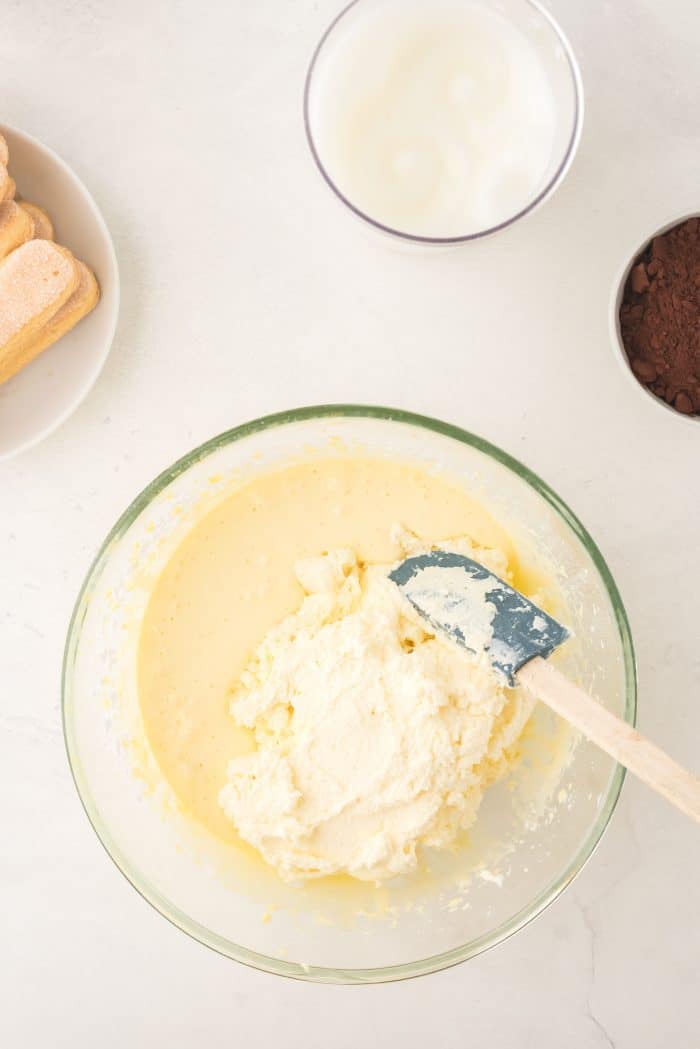 Gently fold in the whipped egg whites into this mixture. Be sure not to deflate the air you whipped in them.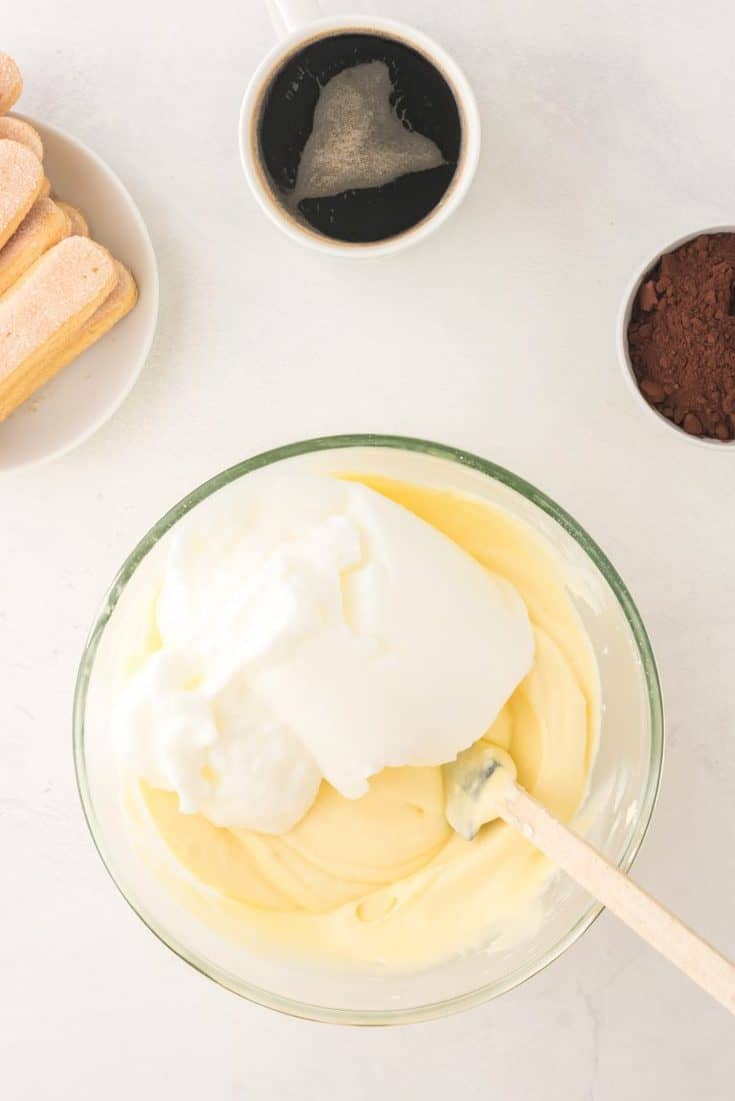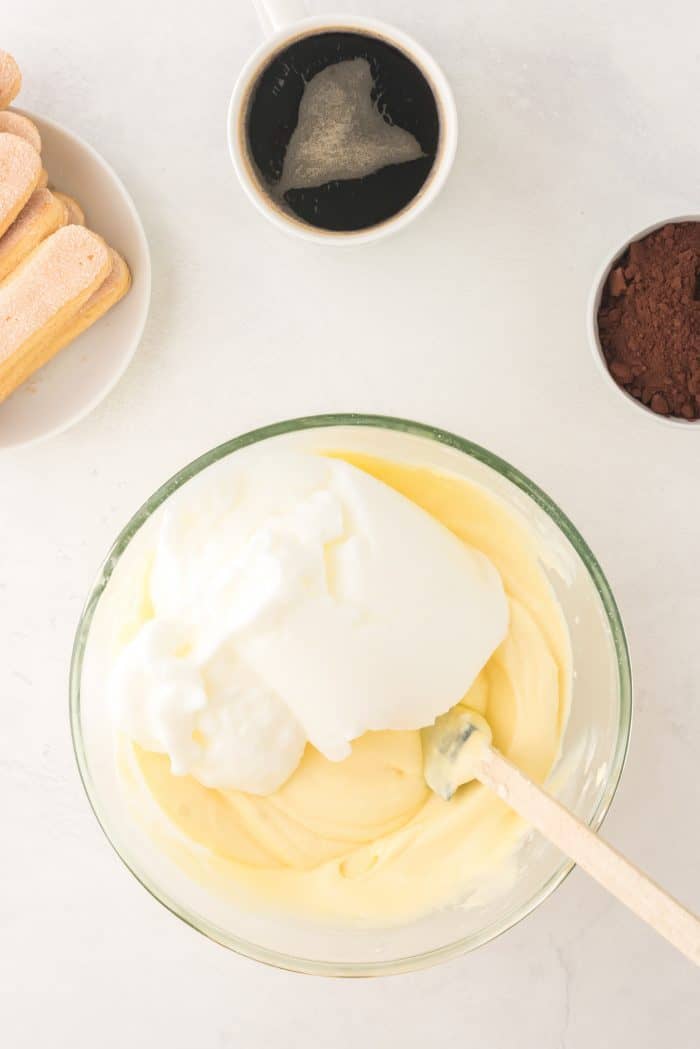 Mix until combined and a nice cream is formed.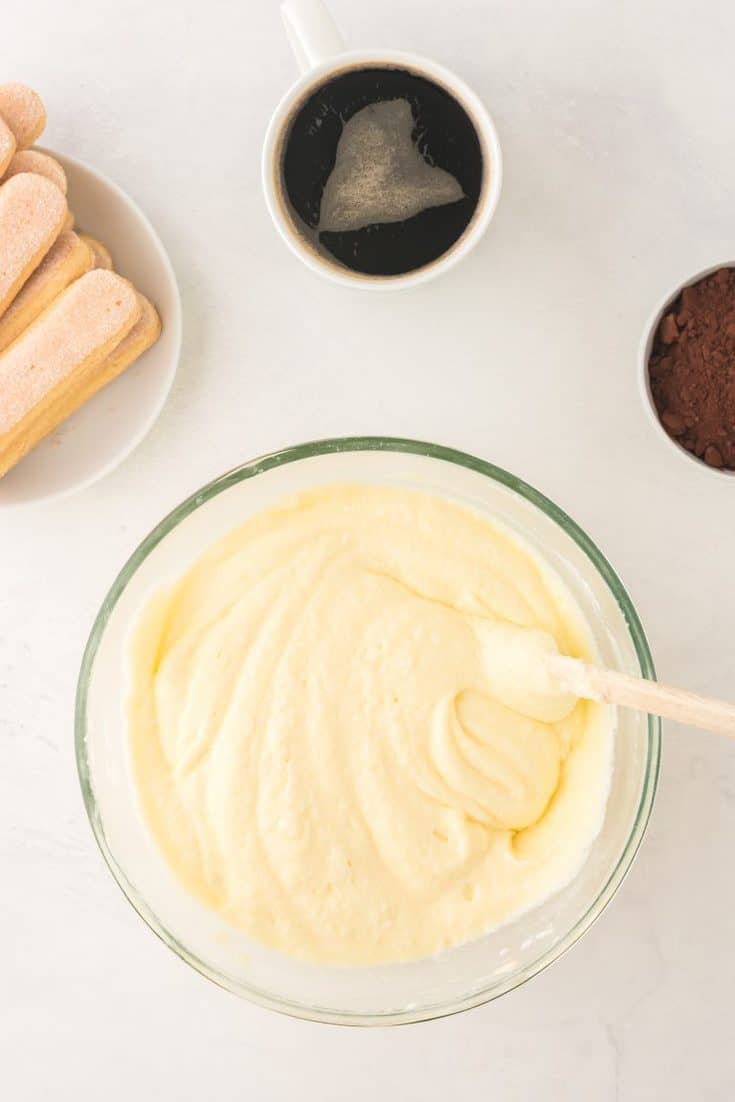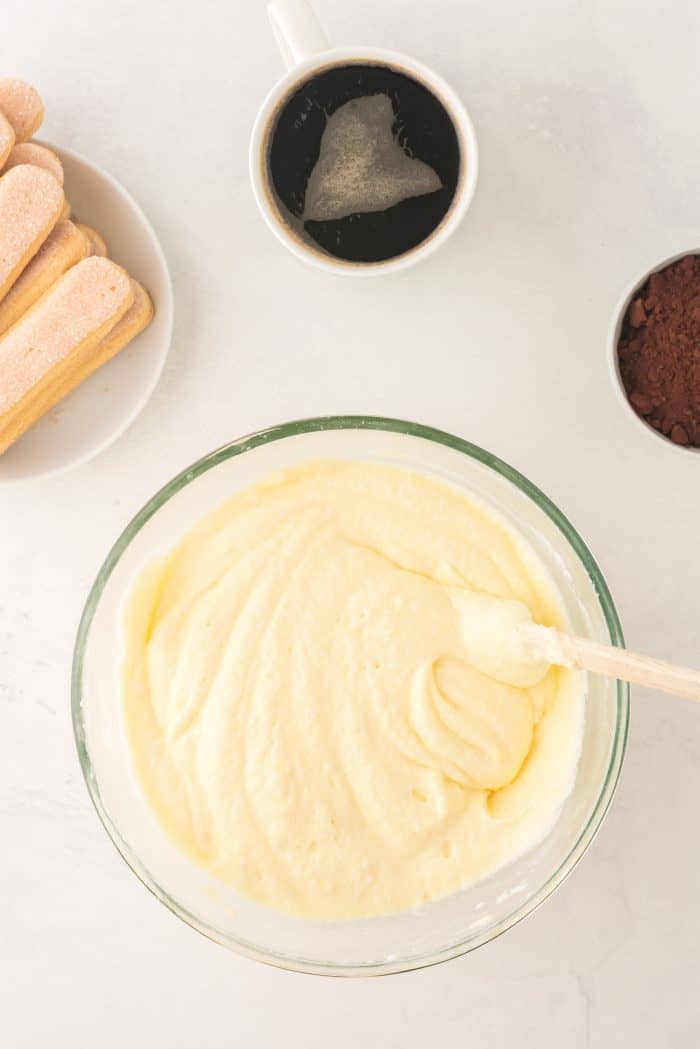 Now you can start layering the dessert. Start with cream.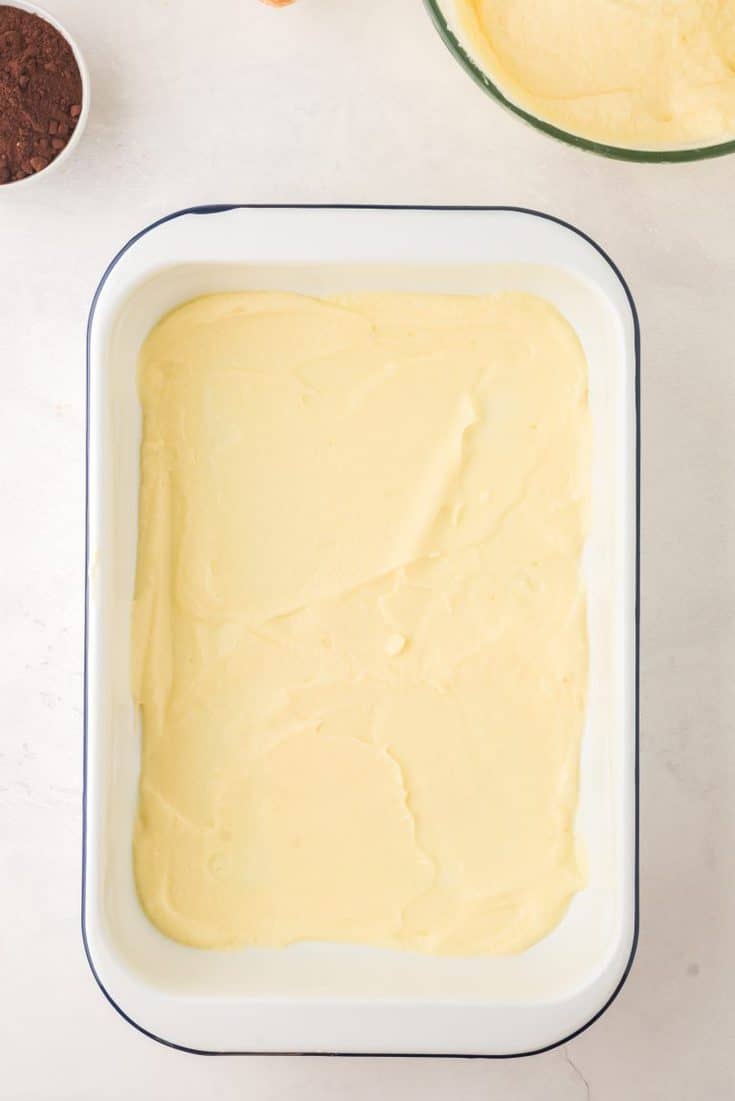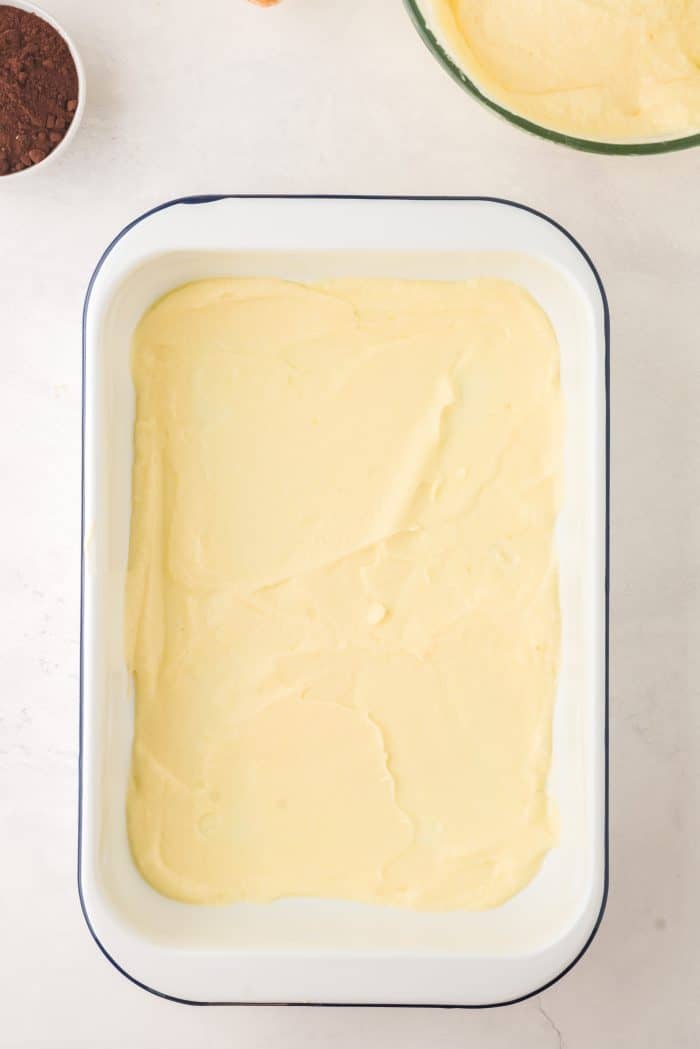 Then soak each ladyfinger into the coffee and place over the cream.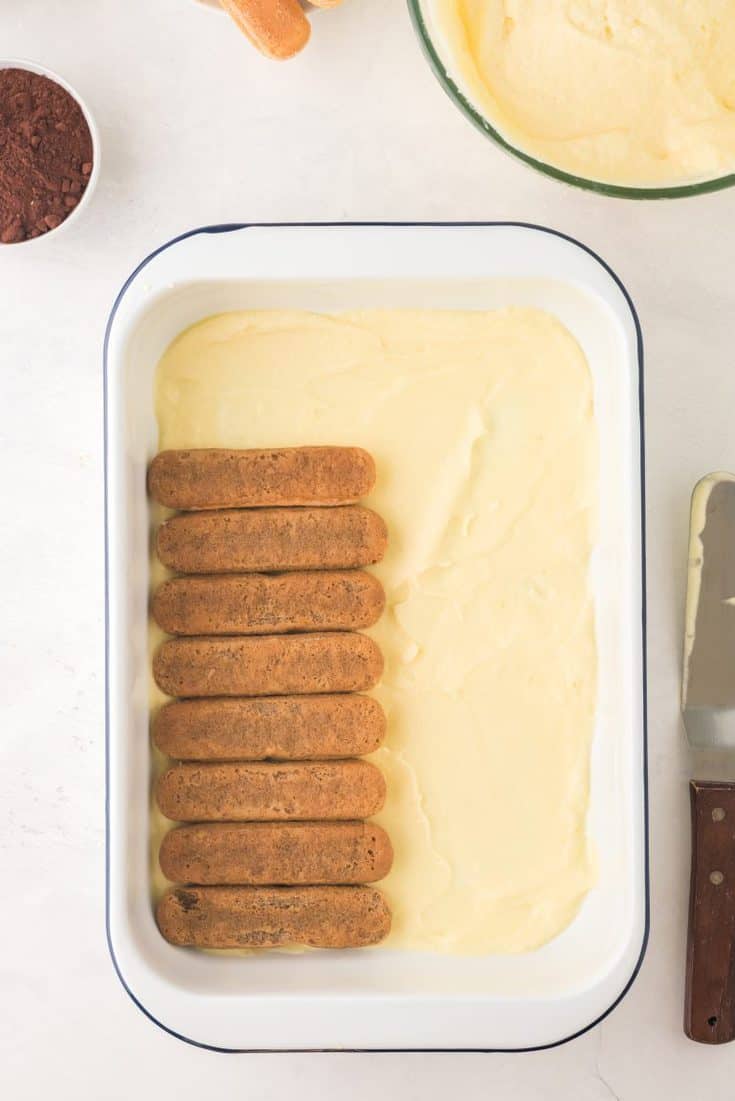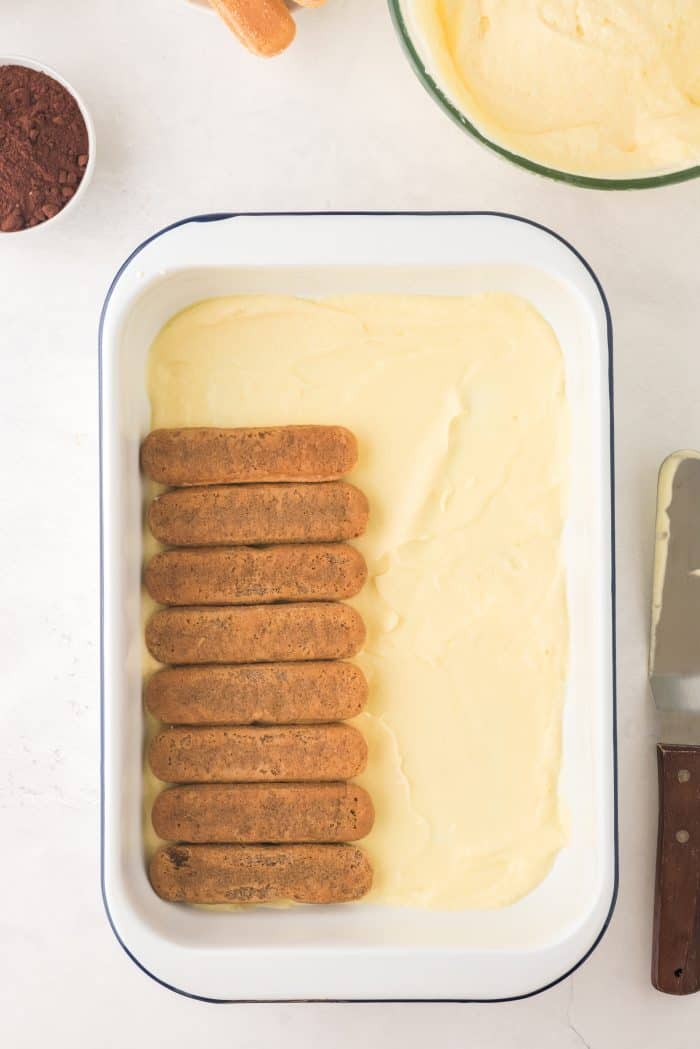 Form a layer.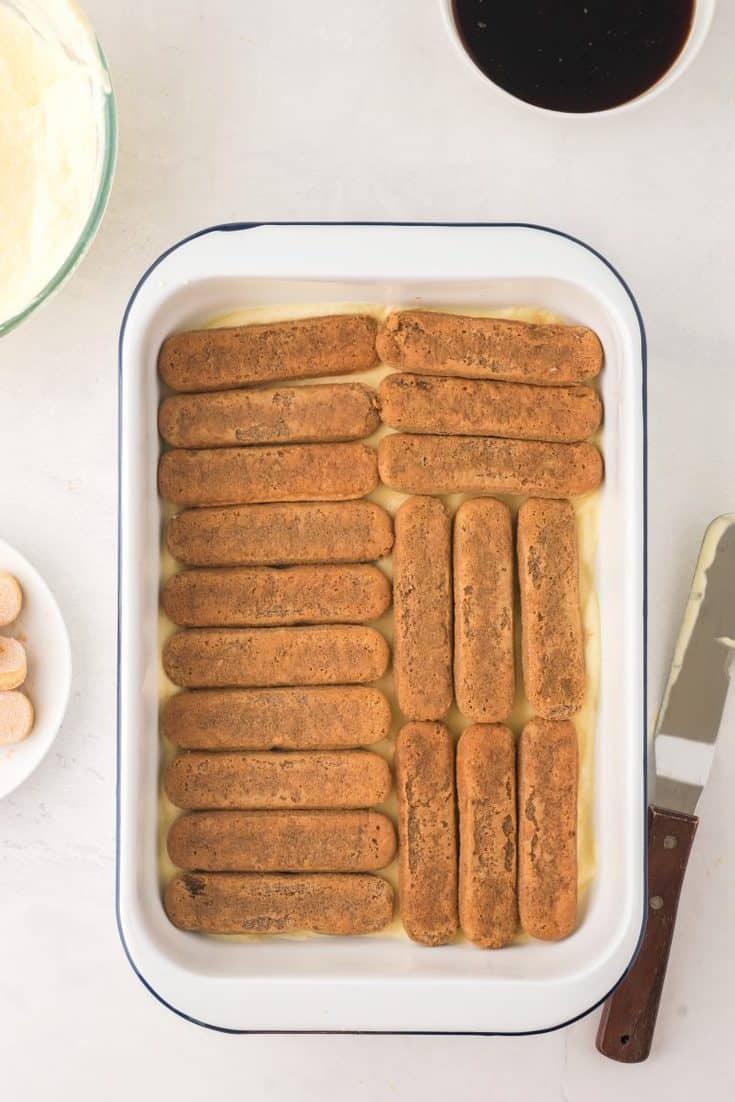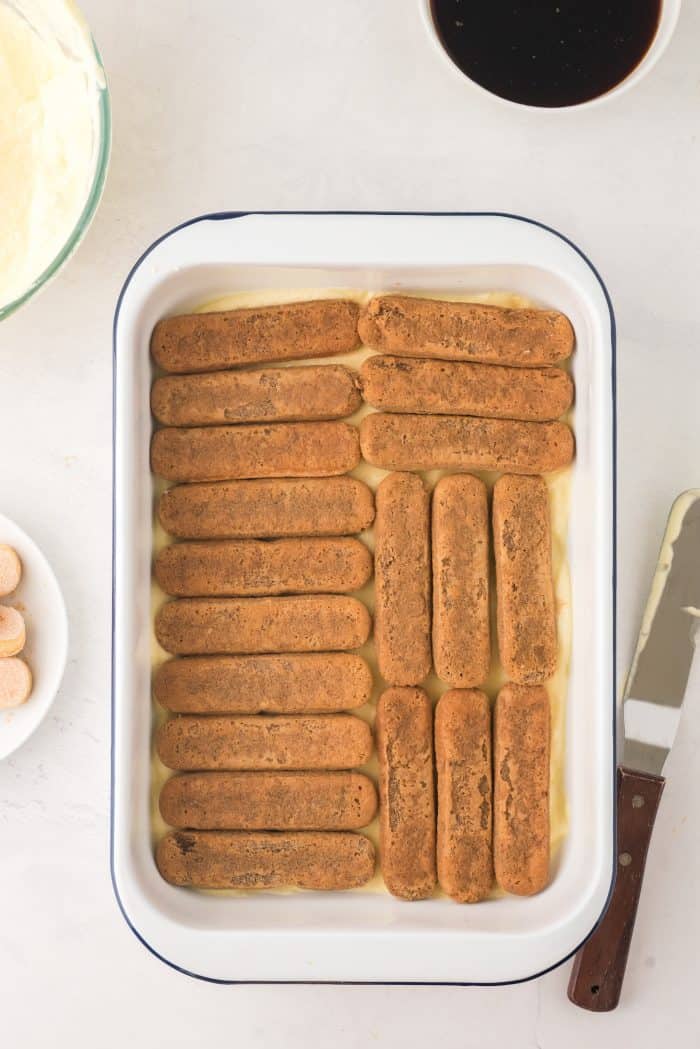 Then add more cream over the soaked ladyfingers.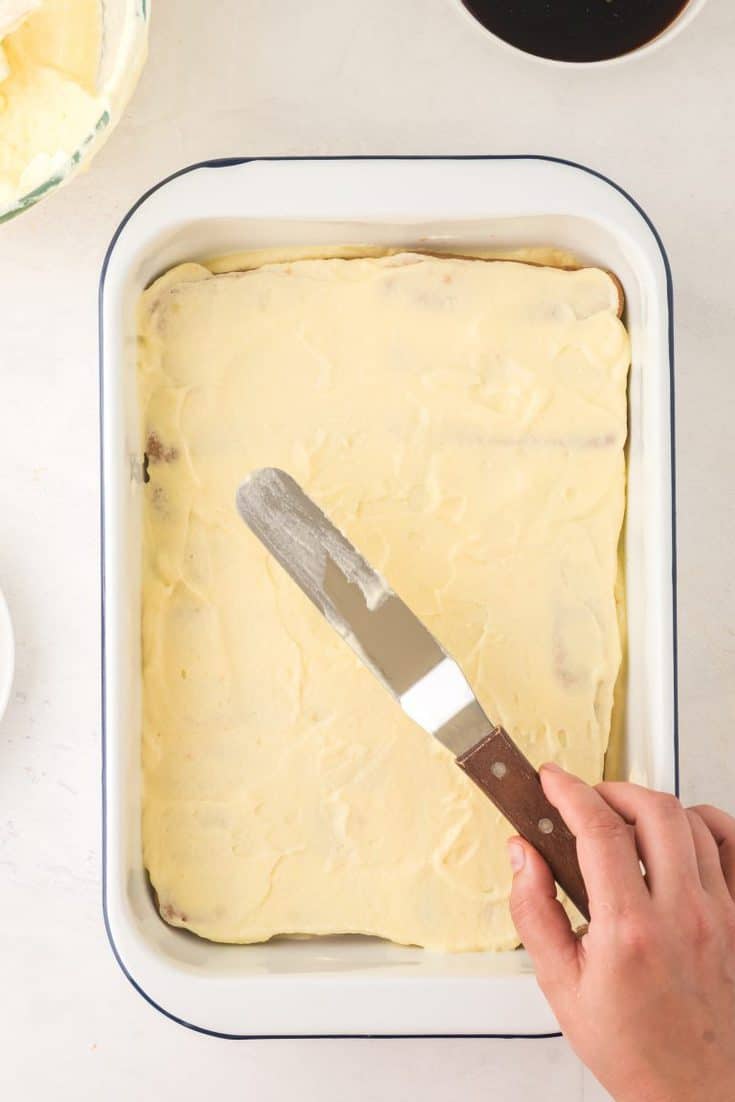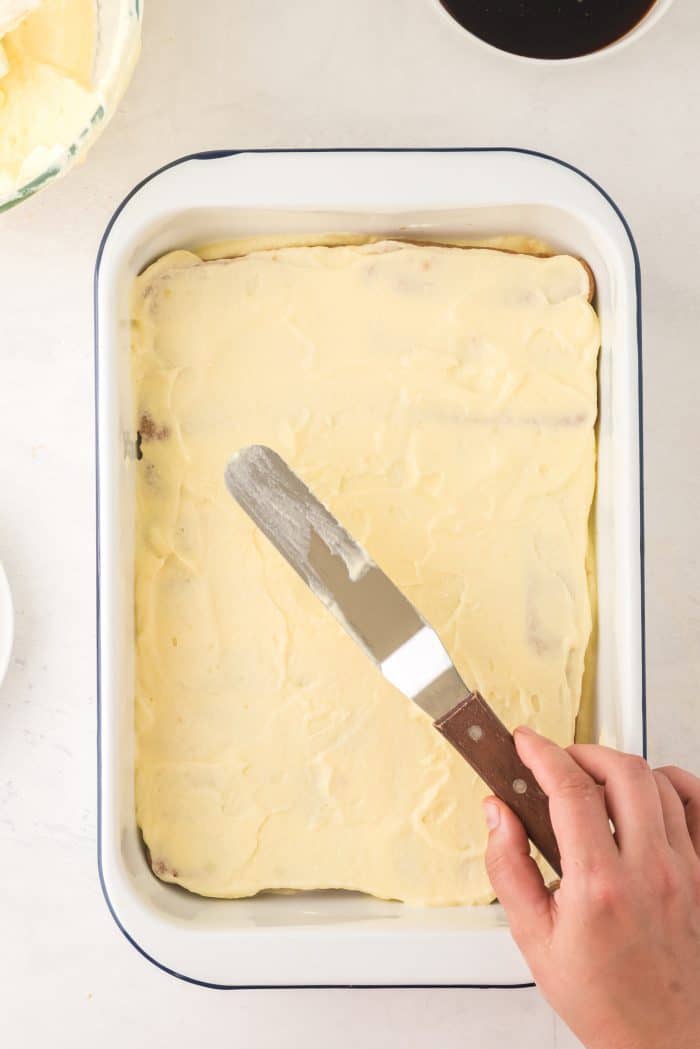 Repeat.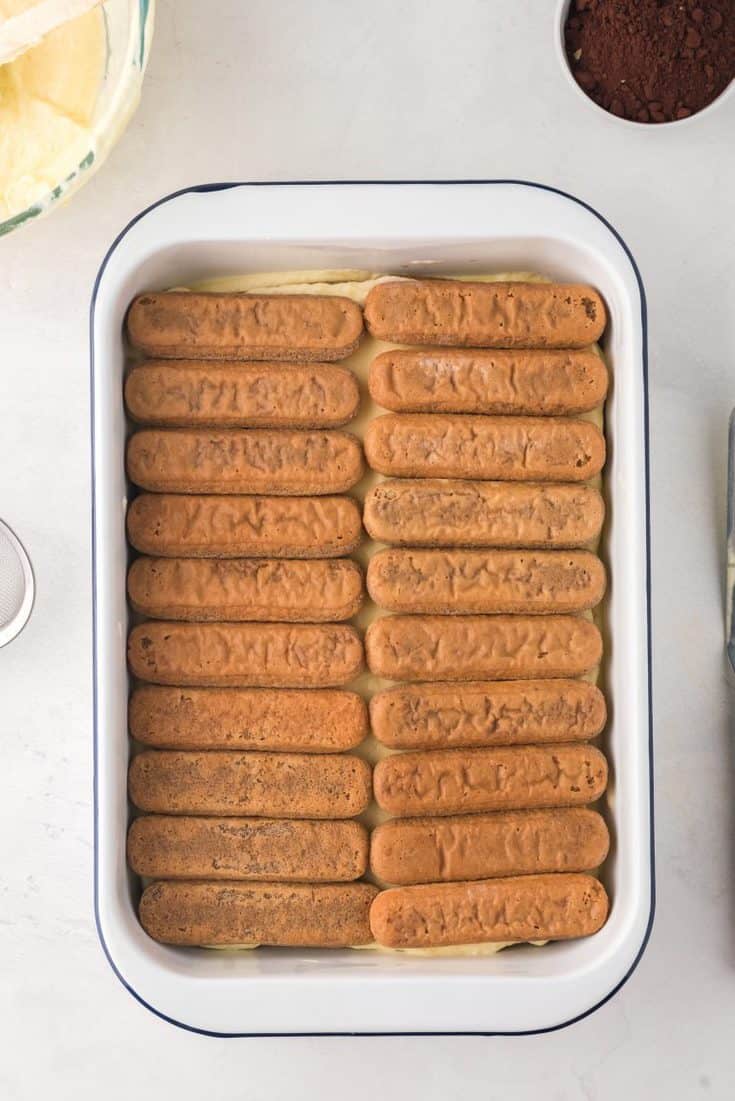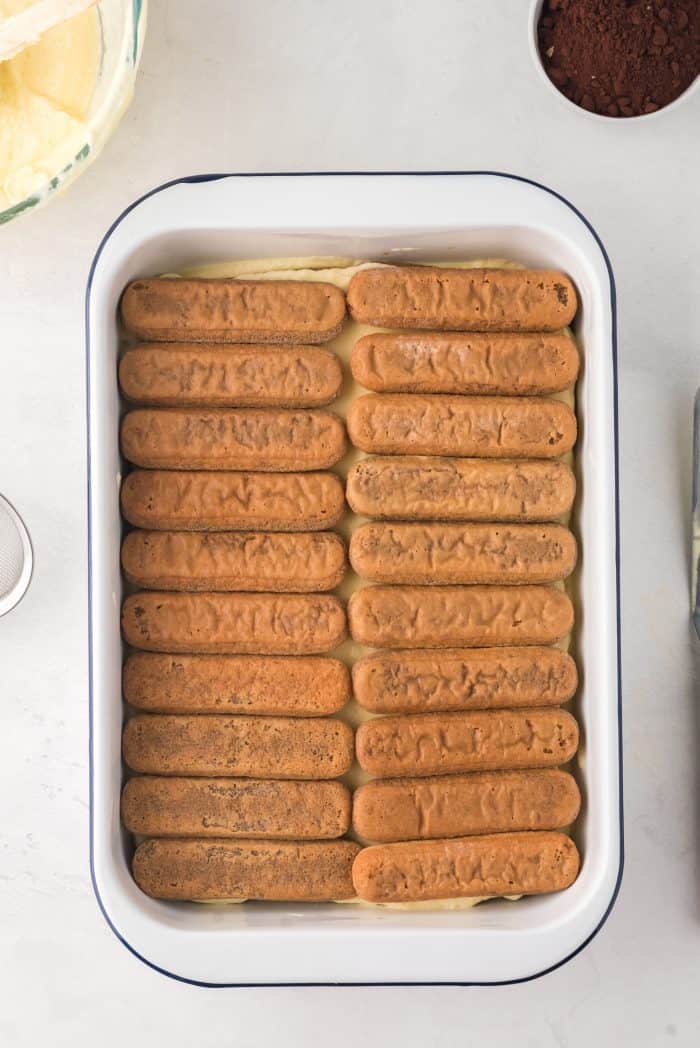 And finish off with a layer of cream.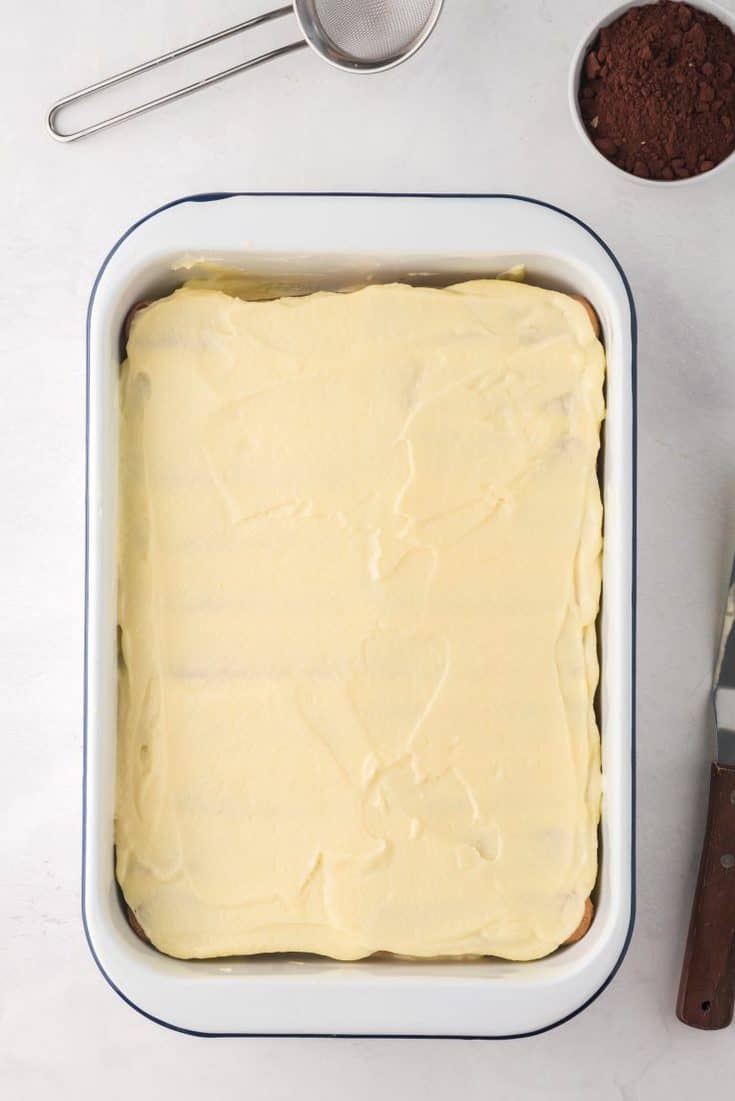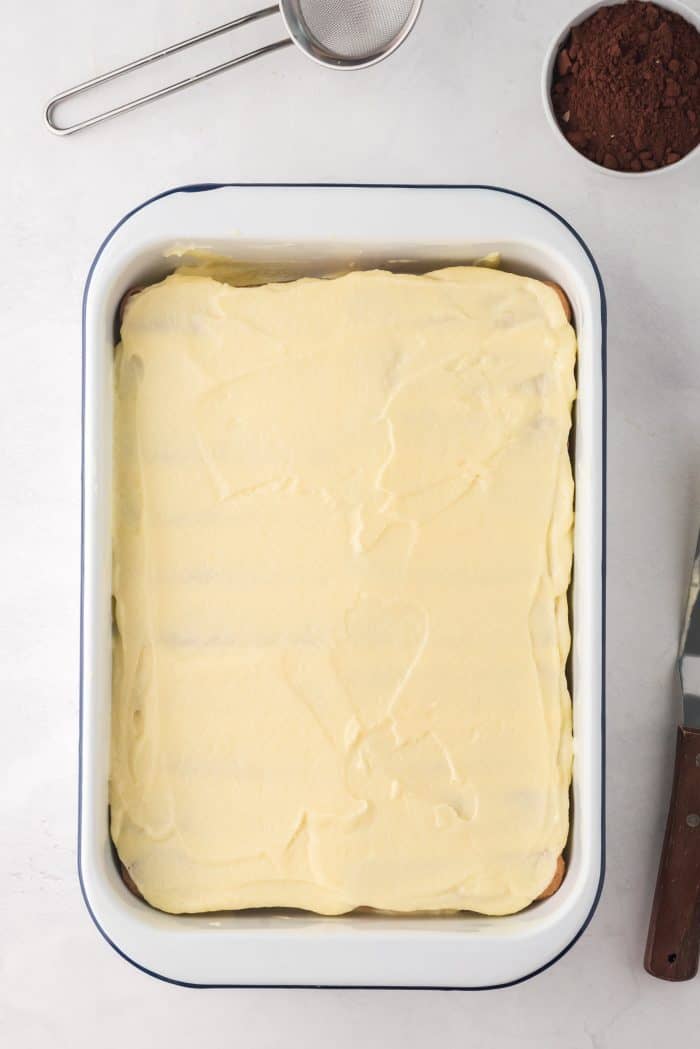 Then dust the top with cocoa powder.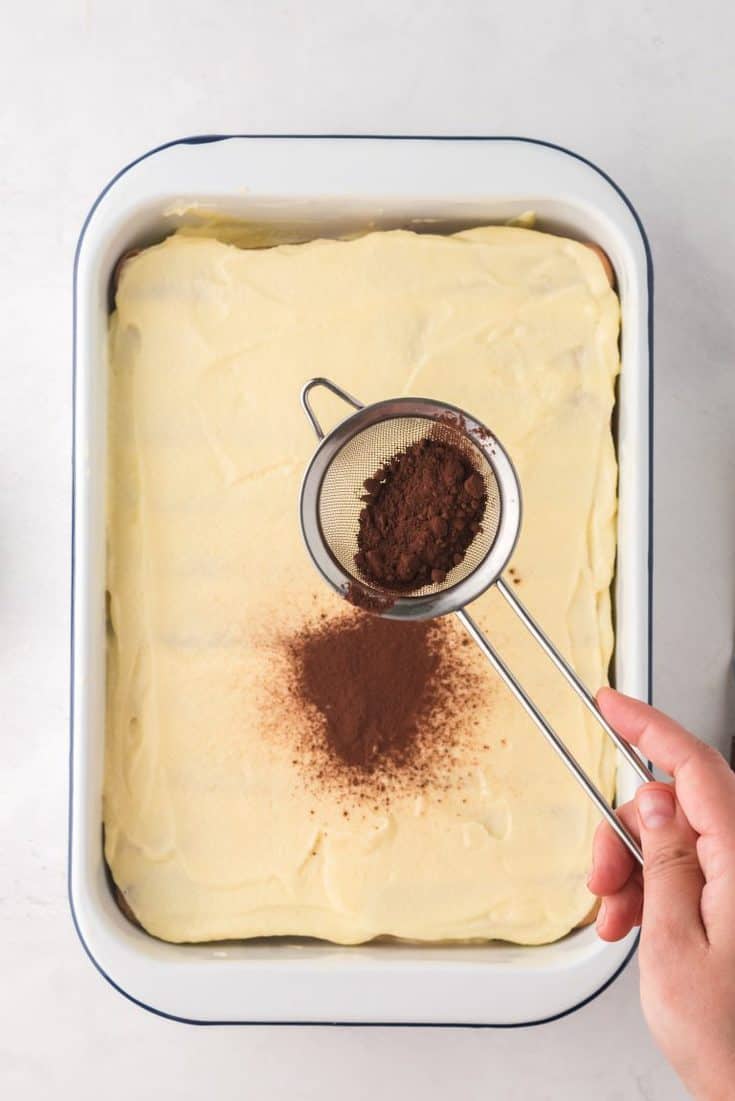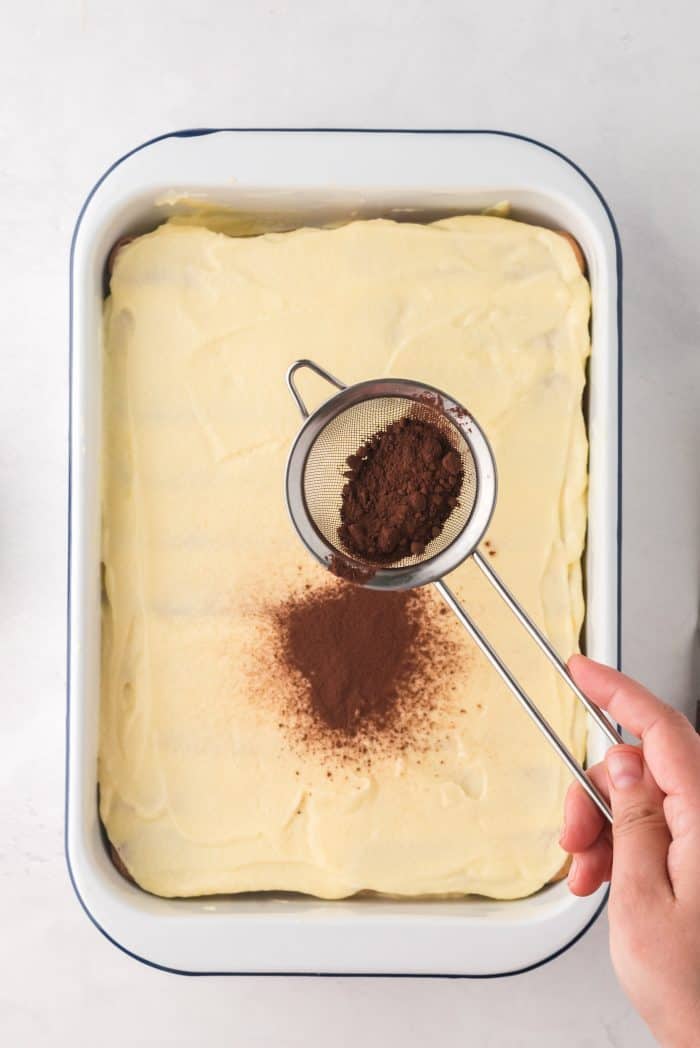 And there you have it!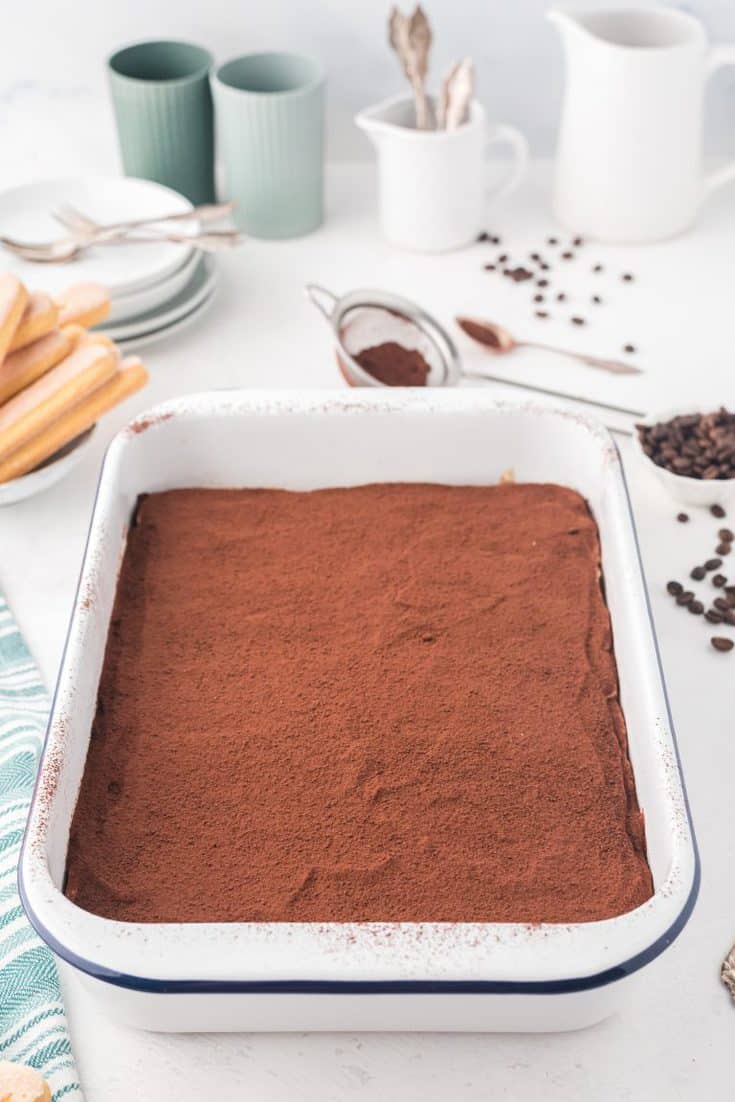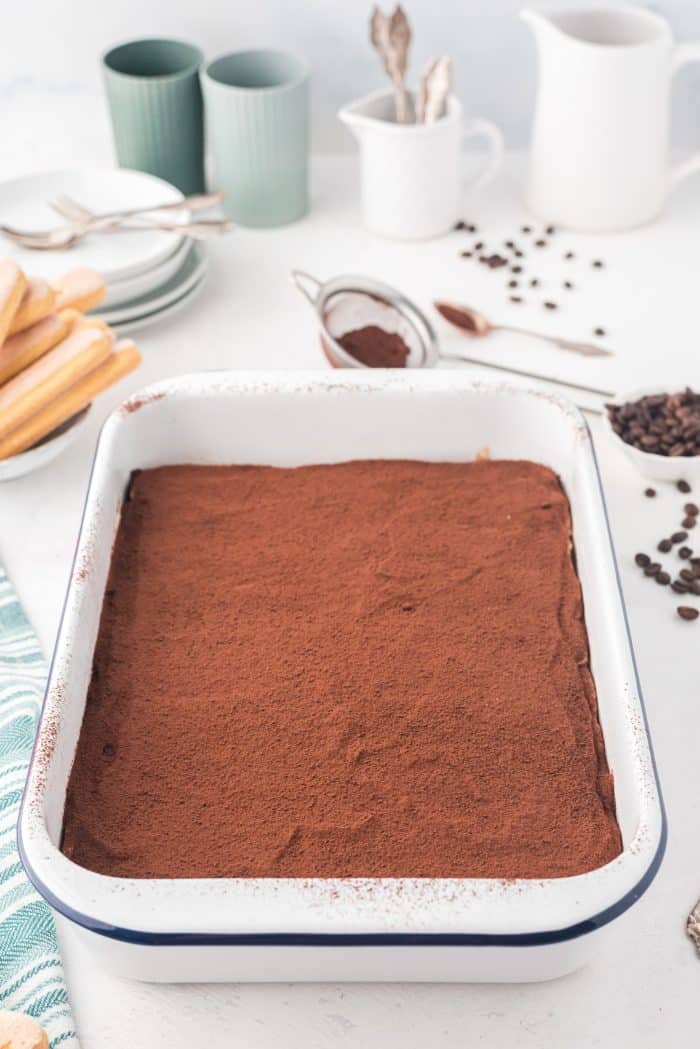 This easy and simple tiramisu recipe is comforting and even though it will never be like the original you get in Italy, it will satisfy you until you make it to Italy.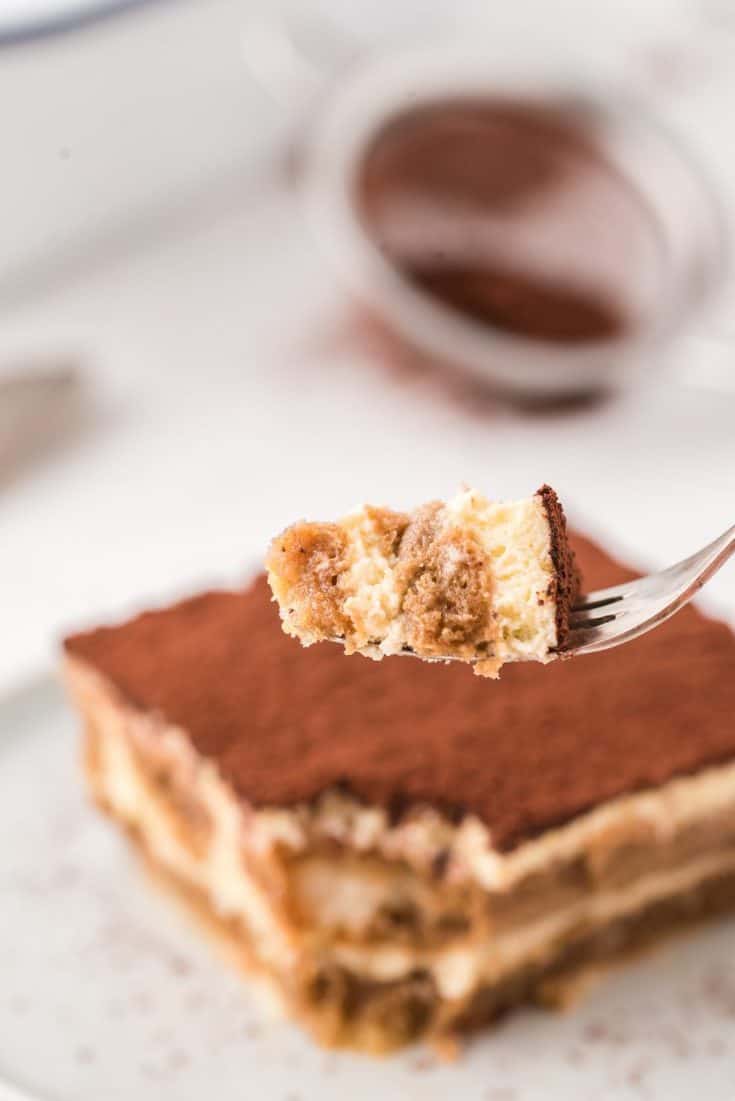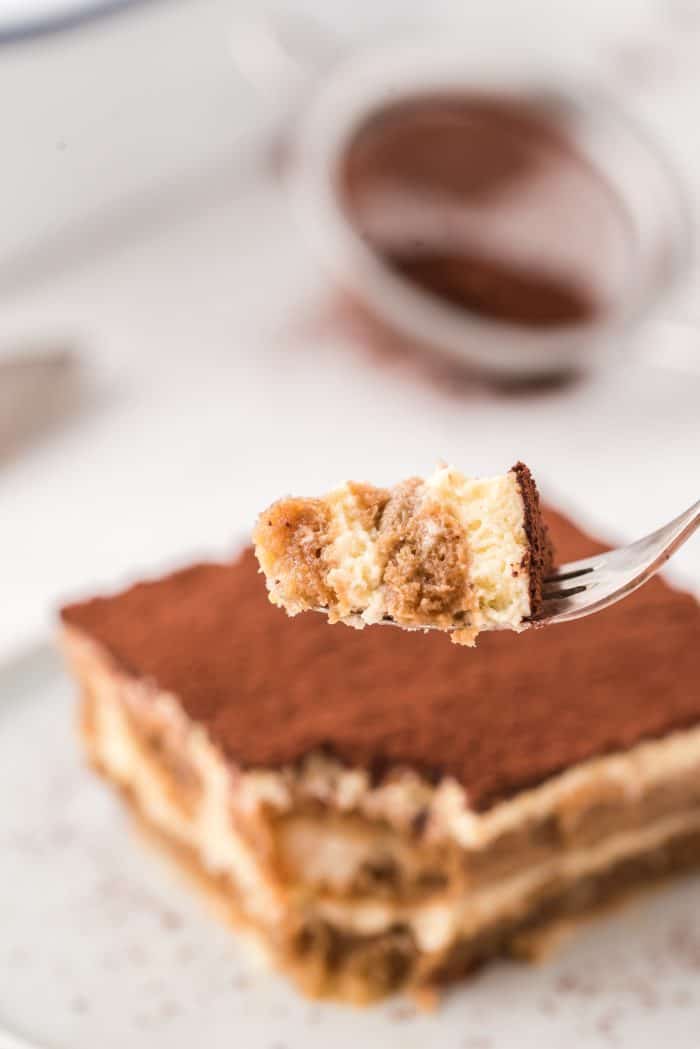 Below are some frequently asked questions about this tiramisu recipe. If I didn't answer your question, please feel free to ask me in the comments.
Can I add amaretto to this?
Yes, you can. I would add it to the mascarpone cheese and egg yolk mixture.
Can I make this ahead?
Yes, it gets even better if you make it the day before you want to serve it.
Can I make more or less?
Yes, that´s no problem. If you want to use a smaller 8×8 inch pan, use around ⅔ of the amount in the recipe. Double the recipe for a larger crowd.
Can I freeze it?
It's possible to freeze it, but I would recommend freezing it in single servings. You could even eat it half-frozen like a semifreddo.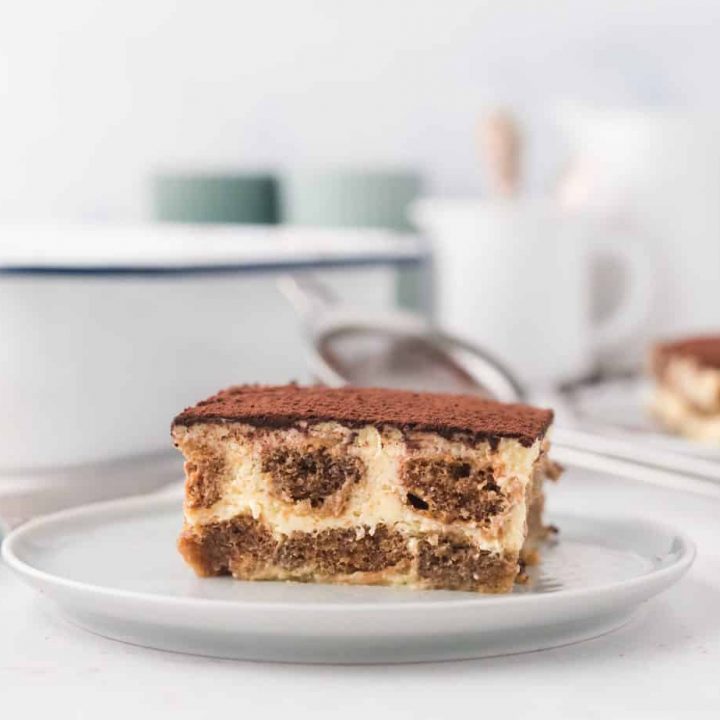 Yield: 6-8 servings
Tiramisu Recipe
Additional Time
3 hours
2 seconds
Total Time
3 hours
30 minutes
2 seconds
Ingredients
4 large eggs, separated
1 1/2 cups confectioners sugar
16 oz mascarpone cheese
1 1/2 -2 cups espresso or very strong coffee, cooled
40 ladyfinger cookies
2-3 tablespoon unsweetened cocoa
Instructions
Lightly spray a 9-by-13 pan with baking spray and set aside.
In a medium bowl, whisk the egg whites until stiff peaks form, you should be able to turn the bowl around. See Notes.
In another medium bowl, using a whisk beat together the powdered sugar and the egg yolks until light and fluffy, about 3-4 minutes.
Lightly whisk the mascarpone cheese in the tub it comes into a smooth consistency. Then stir in the mascarpone cheese into the egg yolk mixture by hand until combined (See Notes).
Gently fold in the whipped egg whites until just combined. Do not over mix and deflate the air you just whipped into the egg whites.
Spoon about a third of the mascarpone cream into your prepared pan and spread evenly across the bottom.
Pour the coffee into a bowl that is bigger than the ladyfingers and dip each ladyfinger briefly (!) into the coffee and lay each over the mascarpone mixture in the pan. Don't dip them too long or they might fall apart. Repeat until you have a layer of ladyfingers.
Add a second layer of the cream (½ of the remaining cream) onto the ladyfingers and spread again.
Repeat with a second layer of ladyfingers and a third layer of cream
Cover and chill for at least 2 hours (See Note 3).
Before serving, sprinkle the cocoa with the help of a small sieve all over the surface.
Notes
To make this work use a very clean bowl and beaters. Residues of fat will keep the egg whites from getting stiff. Whisk the egg whites first so you can use the same beaters afterwards and don't need to clean in between.
Don't use a blender or handheld mixer, the mascarpone cheese will get too fluid and you may impact how the dessert sets once chilled.
If you can, let it cool longer, best is overnight. Tiramisu gets better the longer it has a chance to sit. It will stay good for around 2 days if it was kept cool the whole time (cooling chain not interrupted for long) and the eggs were fresh.
You can also add some amaretto to the cream or the coffee if you want. The original italian recipe doesn't use alcohol or heavy cream, but do what tastes best for you.
Recommended Products
As an Amazon Associate and member of other affiliate programs, I earn from qualifying purchases.