Bourbon Peach Cobbler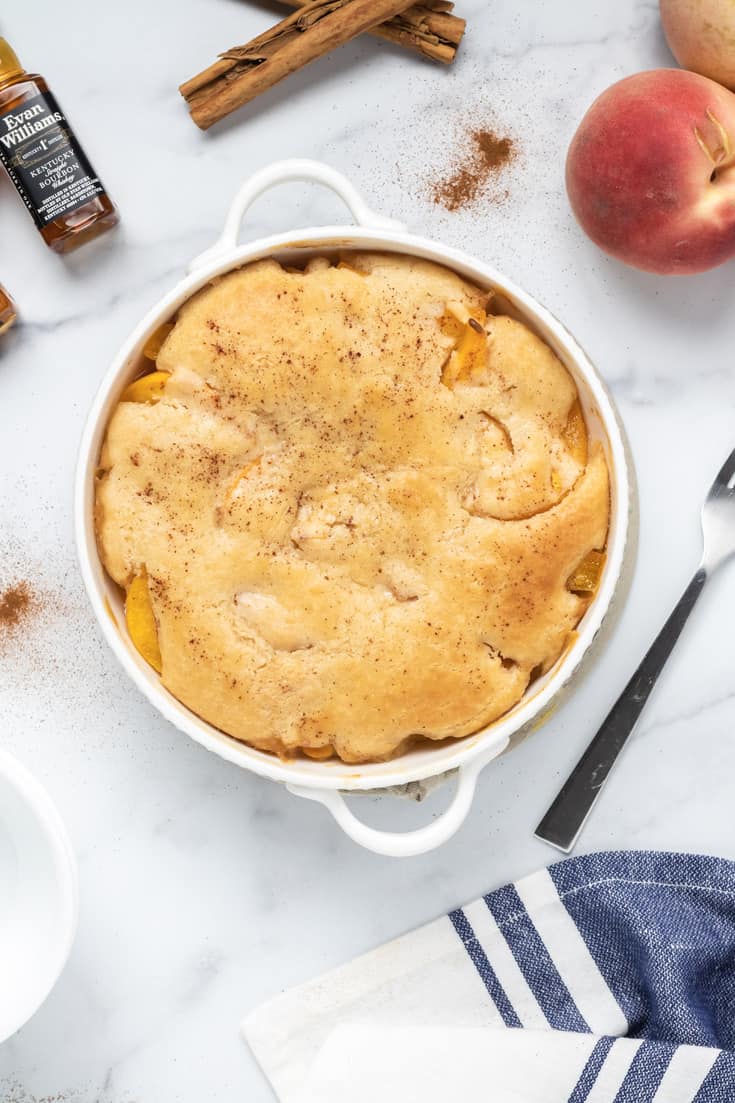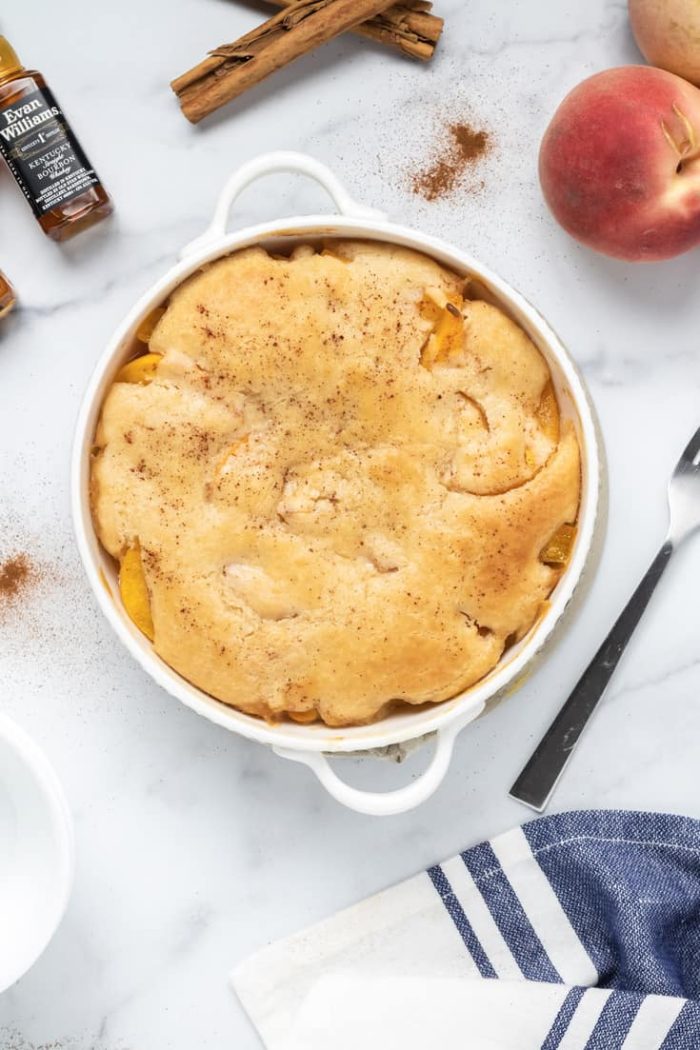 Hello friends! My name is Zainab and I am notorious for being late and why I am only now in September sharing with you this bourbon peach cobbler recipe. Say what? Well, for some of us, peaches are still at our local stands and supermarkets. If you can, grab some fresh ones, and please make this peach cobbler.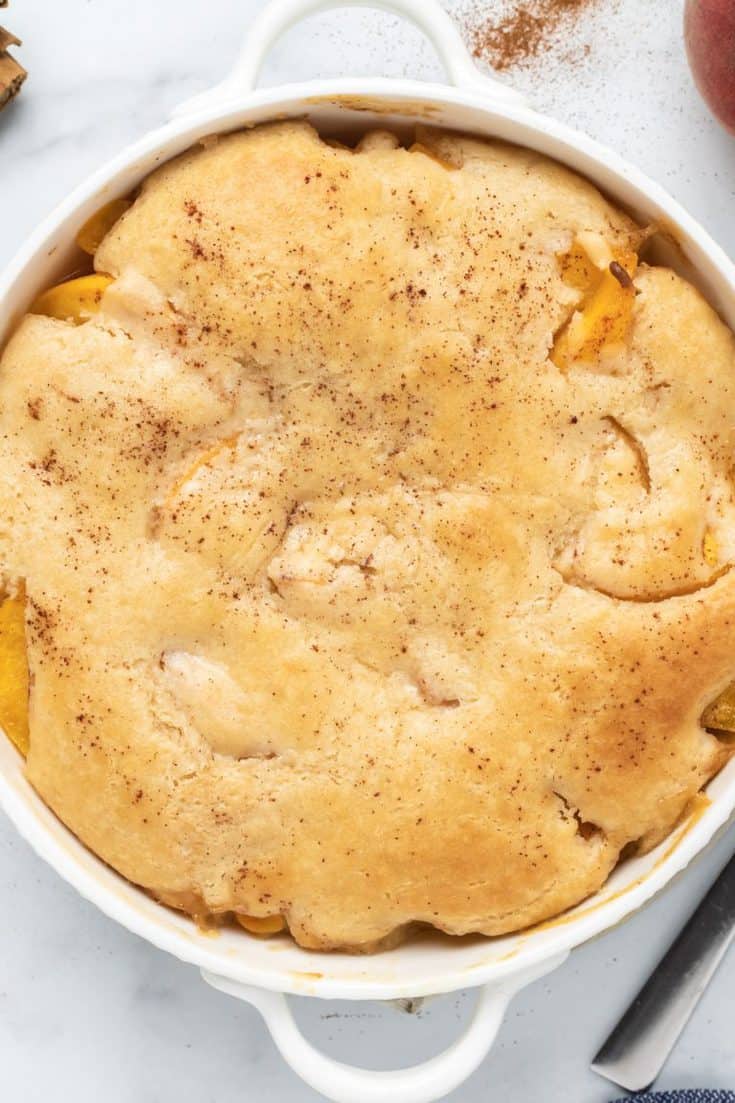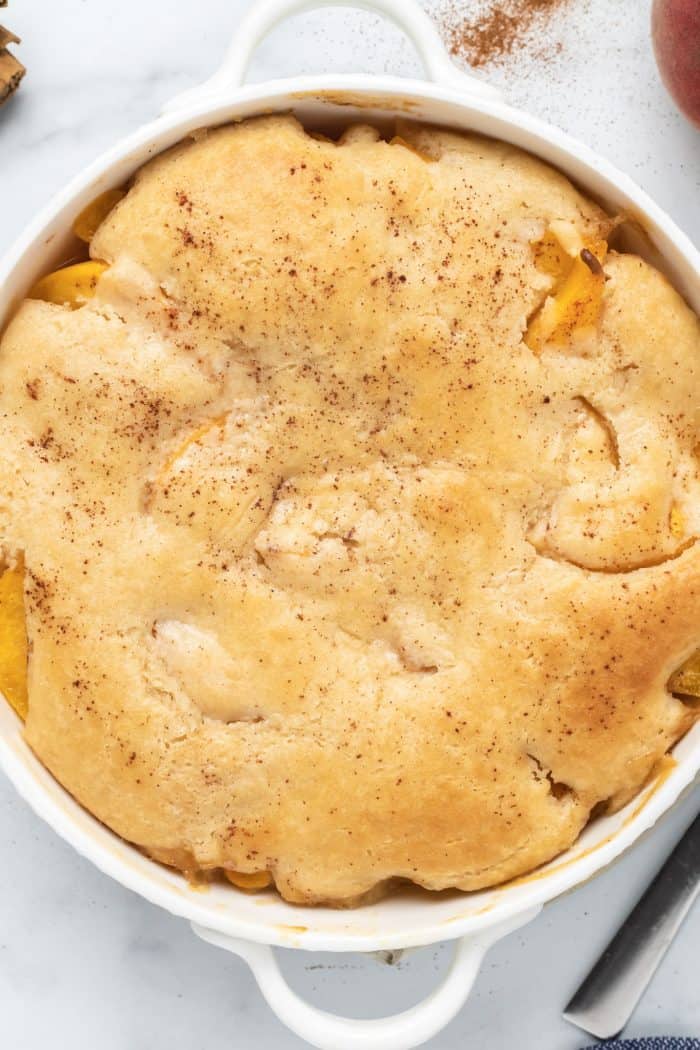 There are several ways to make a cobbler. But regardless of how you make it, we can all agree that nothing beats warm juicy peaches wrapped in spices and baked under a buttery flaky biscuit top. It is what summer dreams are made of.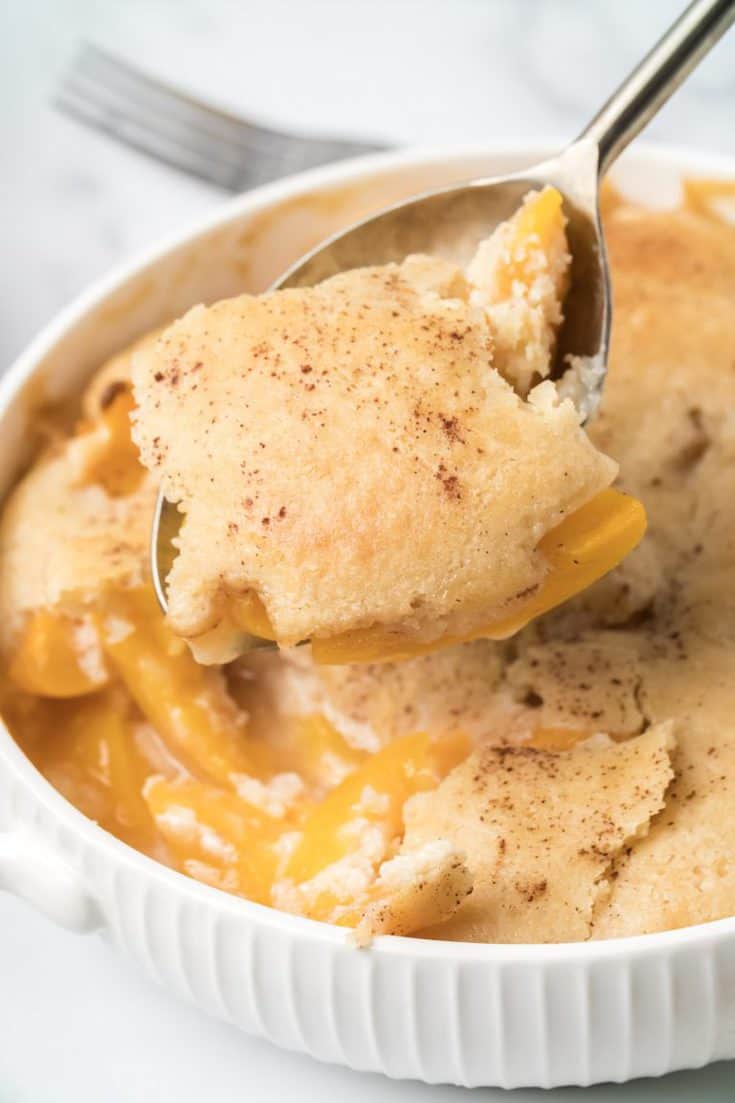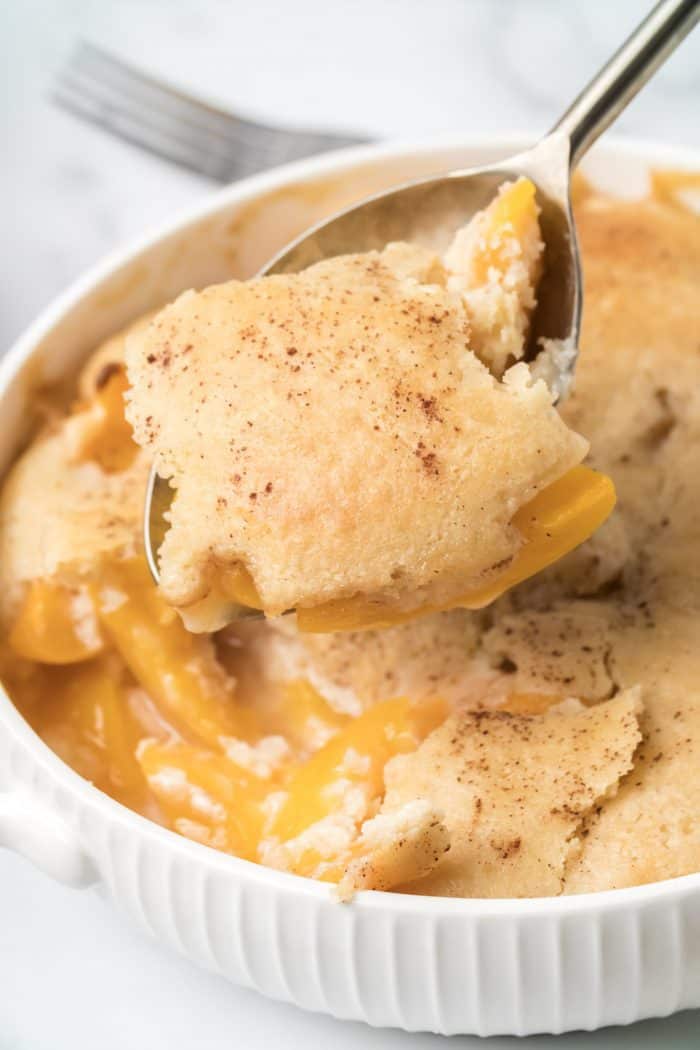 This bourbon peach cobbler starts with fresh peaches (or canned peaches if you don't have fresh) that are lightly spiced with cinnamon and nutmeg and mixed in with bourbon. The bourbon is allowed to macerate into the peaches and bring out more of their flavor.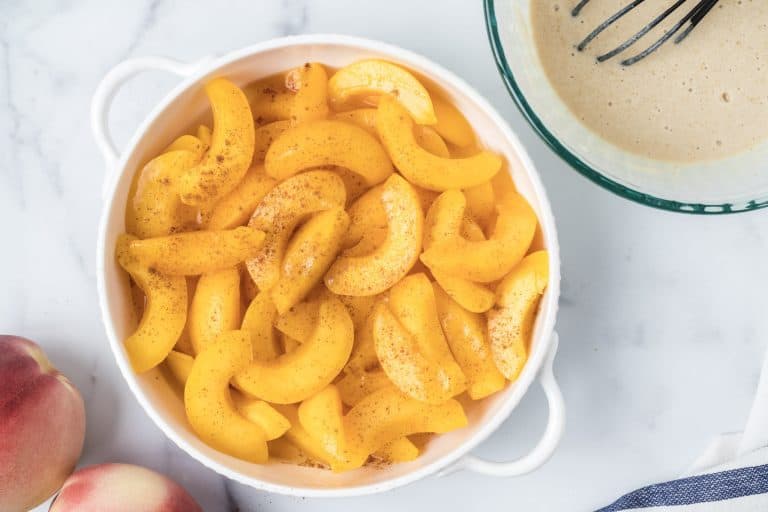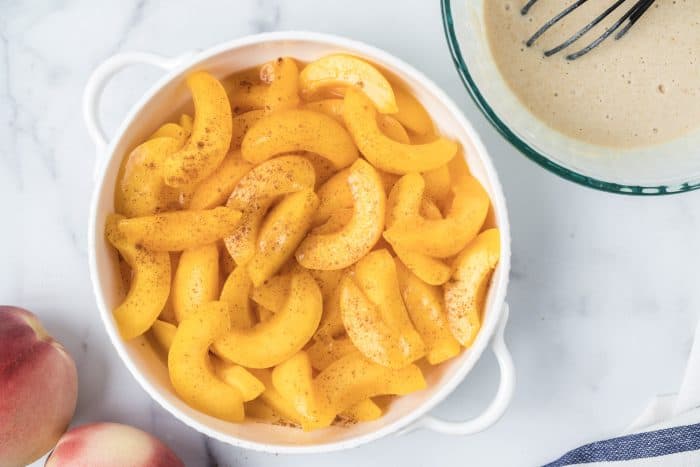 The peaches are them baked under a simple biscuit. Butter, flour, and sugar with light spices bring it all together. The biscuit is spread all over the top of the peaches and baked to perfection.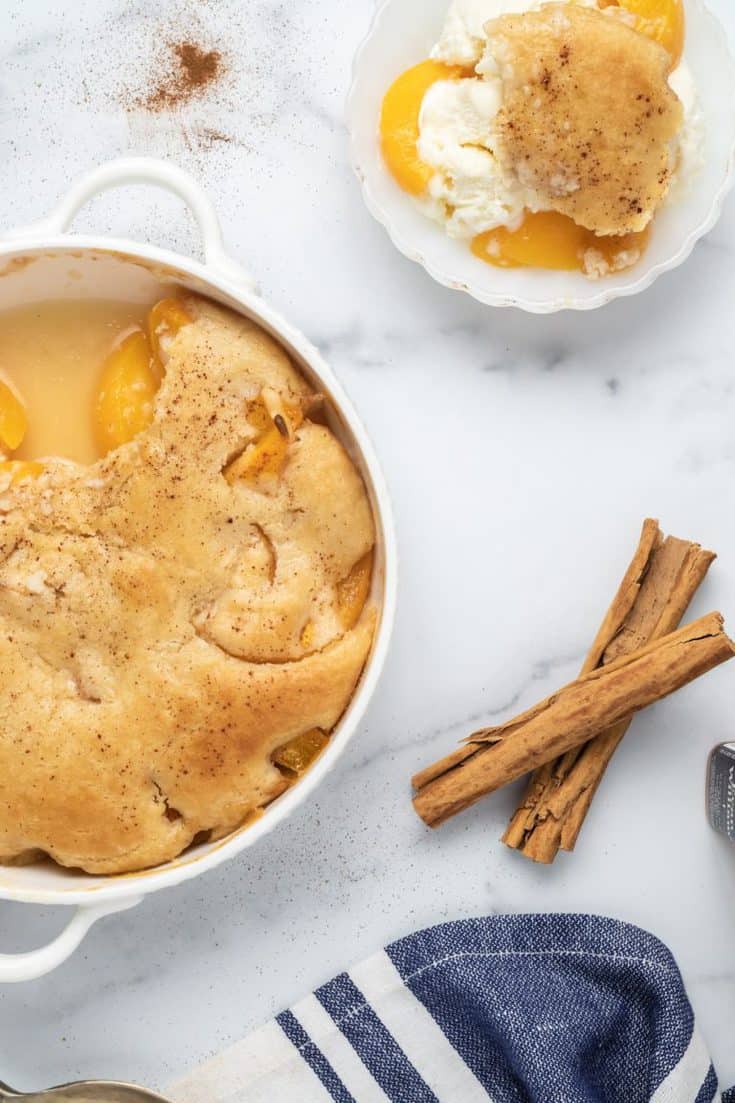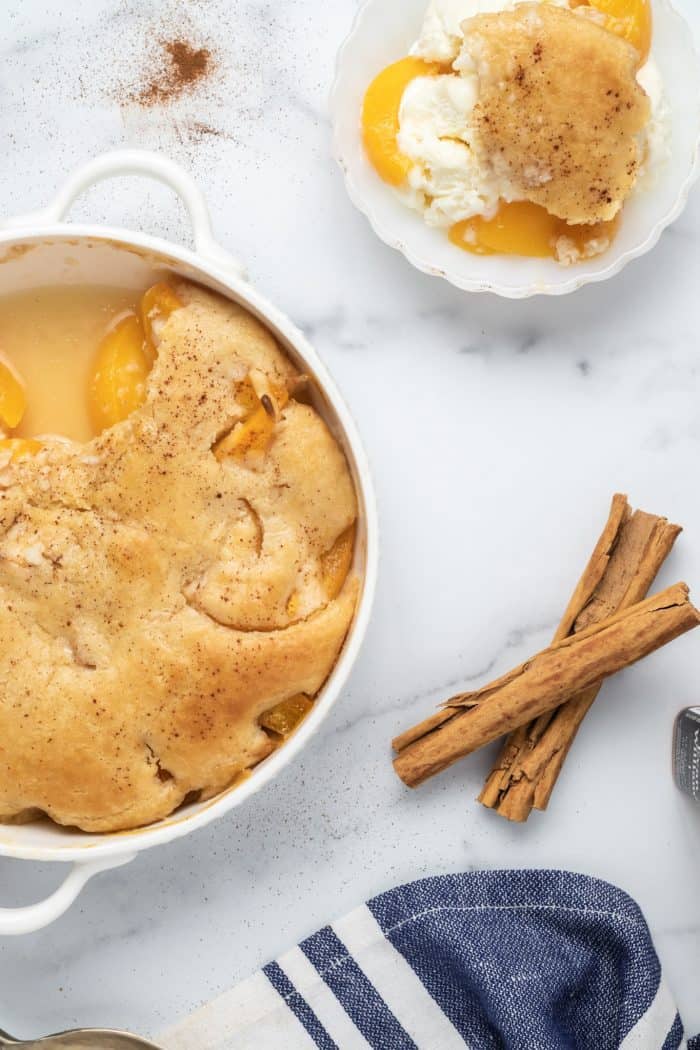 And that's it. See how easy that is?? I hope the step by step pictures help prove that it is one easy dessert to whip up. All you need is a dollop or two of ice cream.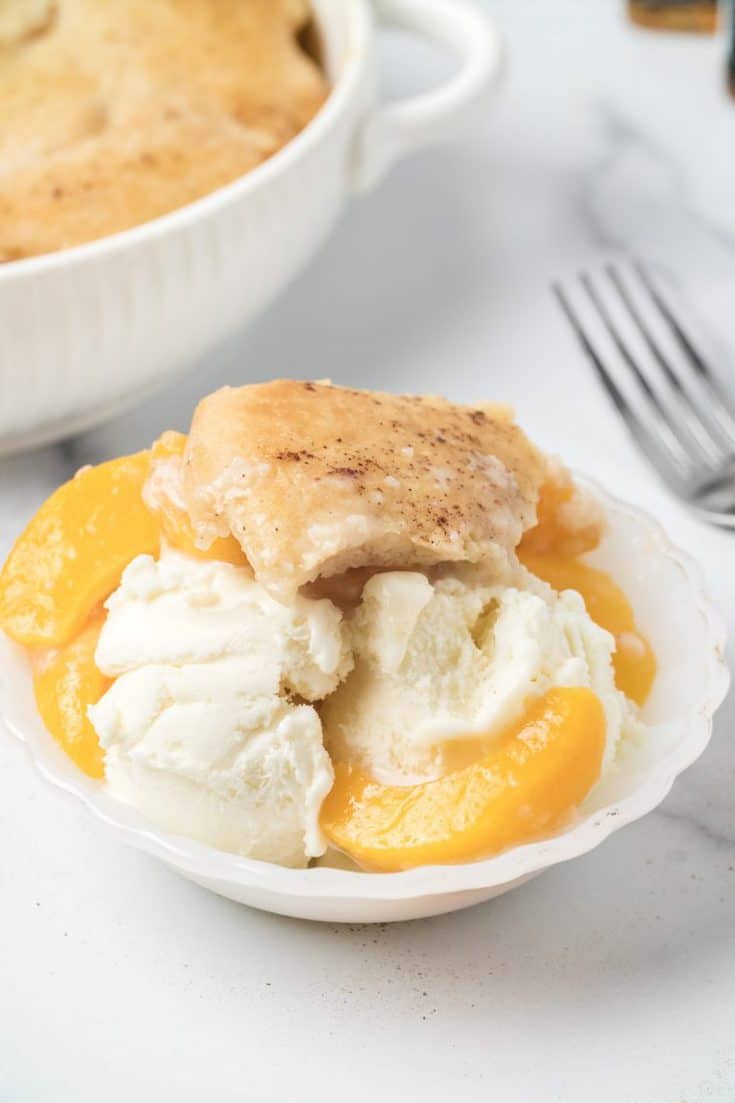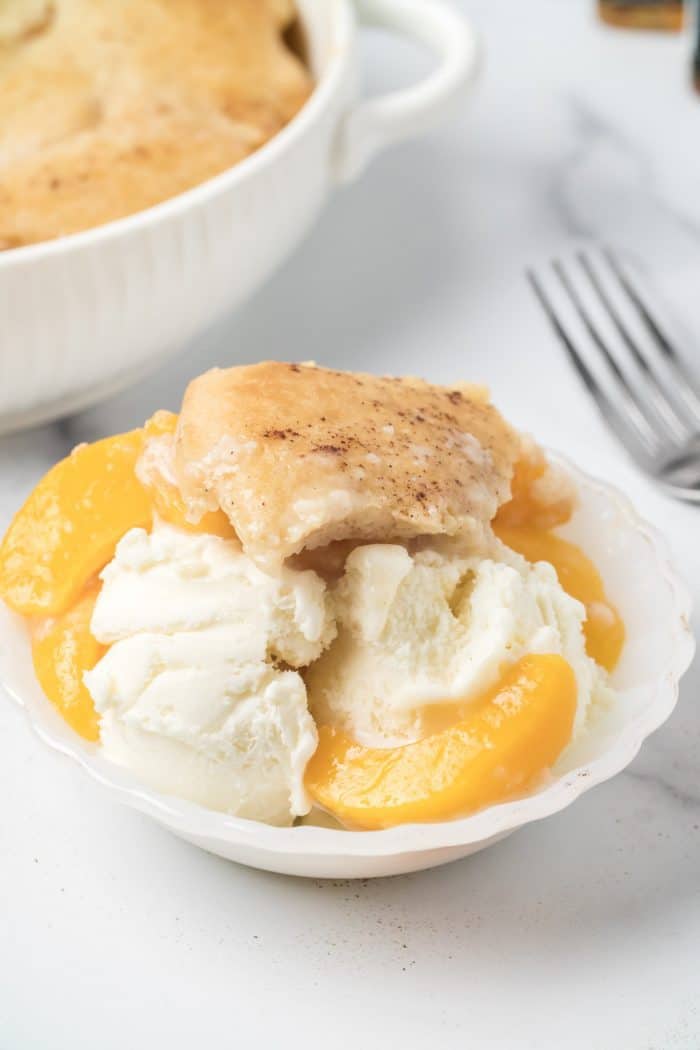 This bourbon peach cobbler is an easy end of summer dessert that will surely make you savor these fruits.
I hope you are still squeezing in as much summer as you can. As you go into this Labor Day weekend, I hope you will find some time to savor time with loved ones and enjoy some classic summer eats and drinks.
If you want another great summer recipe, try out my strawberry pie.
More Summer Desserts to try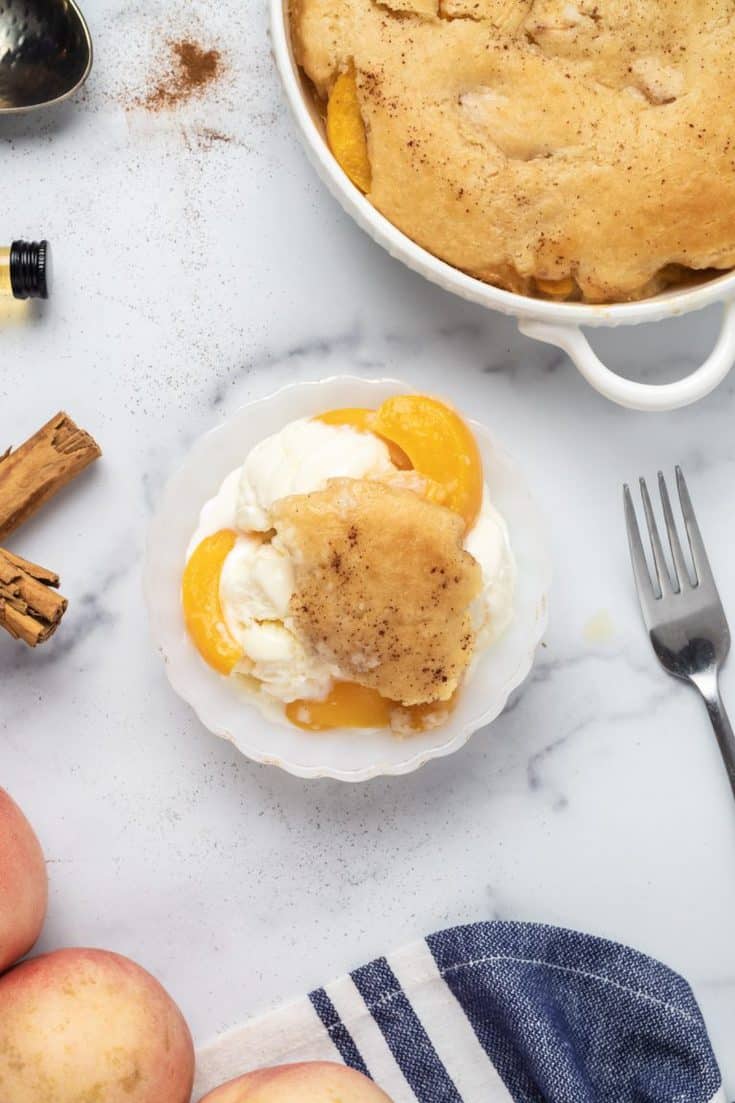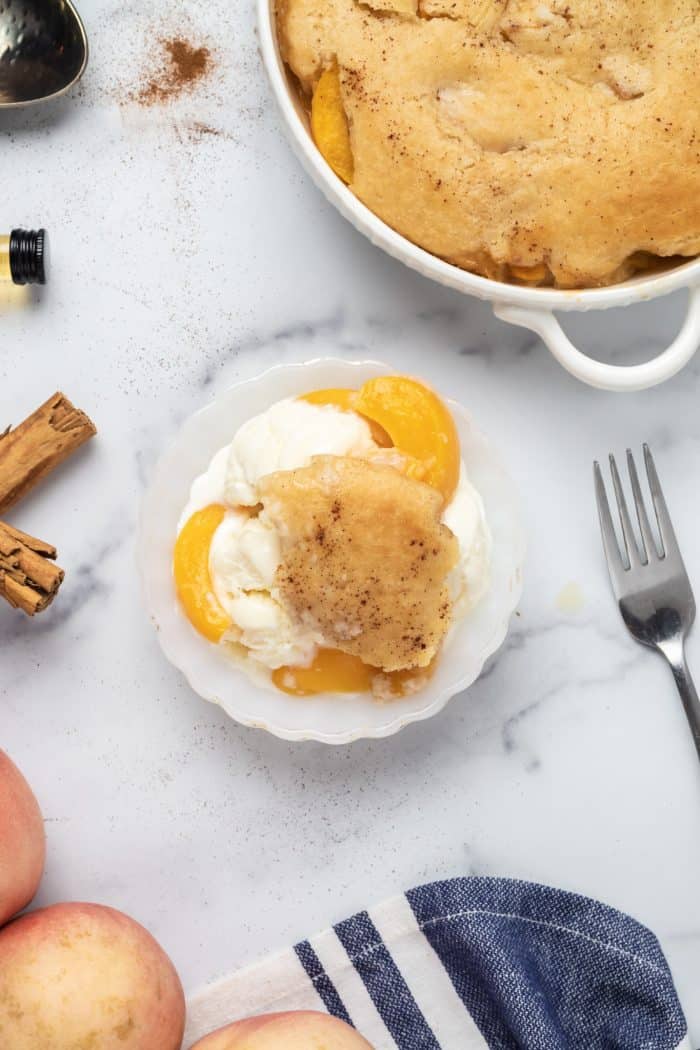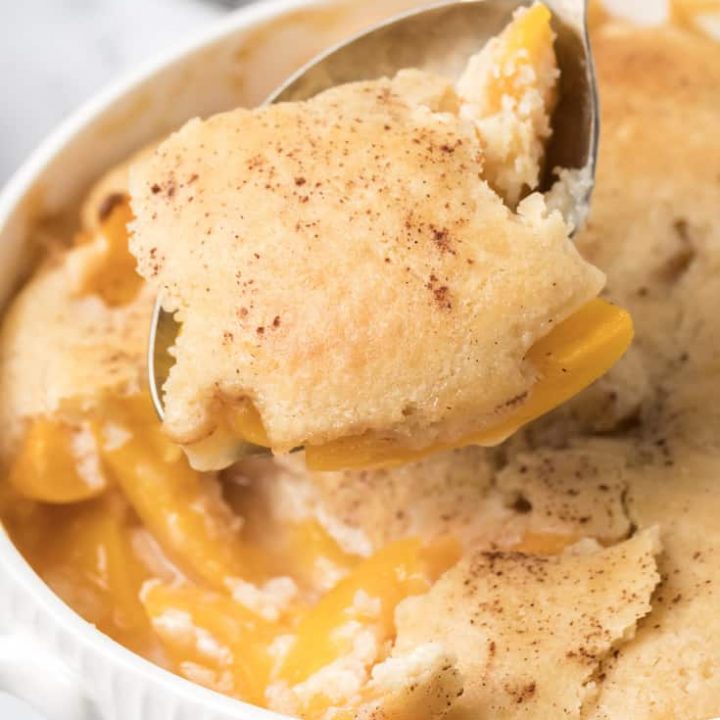 Yield: 1 9x13 casserole dish
Bourbon Peach Cobbler
Juicy spiced peaches baked under a buttery crust.
Ingredients
8 medium peaches, peeled and sliced
½ teaspoon ground cinnamon
¼ teaspoon ground nutmeg
2 tablespoon bourbon
⅔ cup flour
1/2 cup brown sugar
¼ tsp salt
2 teaspoon baking powder
¼ teaspoon ground nutmeg
4 tablespoons butter, melted and browned
⅔ cup whole milk
Ice cream to serve
Instructions
Preheat oven to 350 degrees F. Grease a 9 x 13 casserole/ baking dish with baking spray.
Combine the peaches with the spices and bourbon. Allow the peaches to soak for at least 10 minutes. Transfer peaches to prepared dish.
In a medium bowl, whisk together the flour, brown sugar, salt, baking powder, and nutmeg. Mix in the melted butter and whole milk. Mix until mixture comes together. Pour the mixture over the peaches. You can also smooth it out for an even layer.
Bake for 45 to 50 minutes, or until lightly browned.
Serve warm with vanilla ice cream.
Enjoy!

Notes
You can use canned peaches (2 15-ounces cans will do)
Recommended Products
As an Amazon Associate and member of other affiliate programs, I earn from qualifying purchases.