Chocolate Zucchini Cake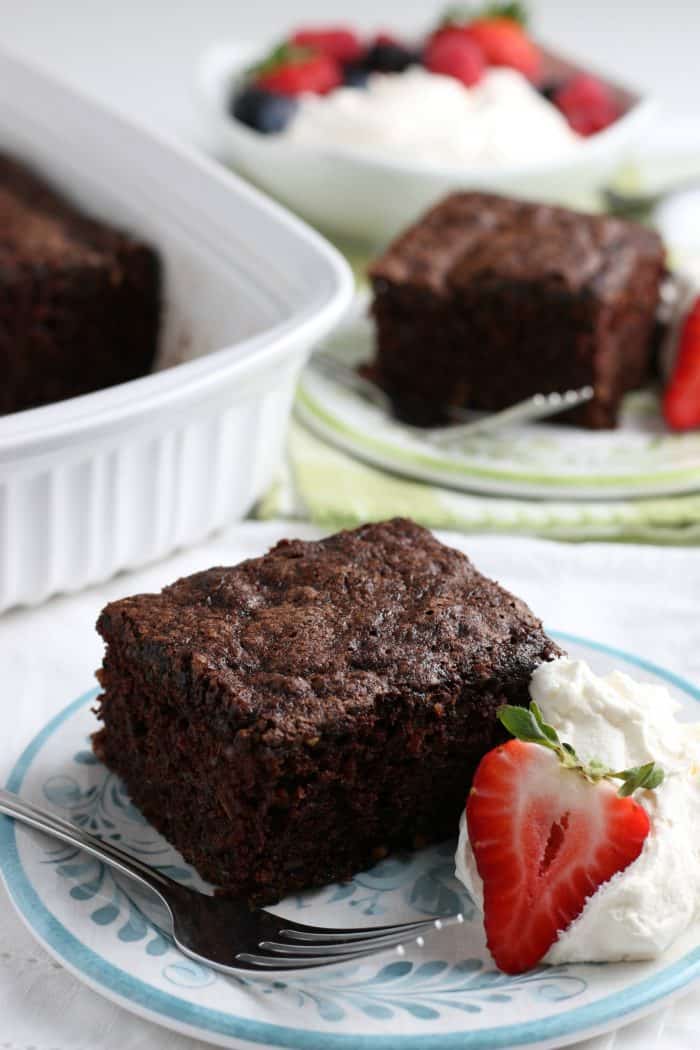 Hi friends! I hope you are having a great week. The number of summer weekends are numbered and I am trying to savor each one of them. Even though this summer looks different, I am still trying to make it memorable for the kids. Every summer, I get a few bounties of zucchini from the farmers market and make my favorite zucchini recipes. This year, I am adding this easy chocolate zucchini cake recipe to that list!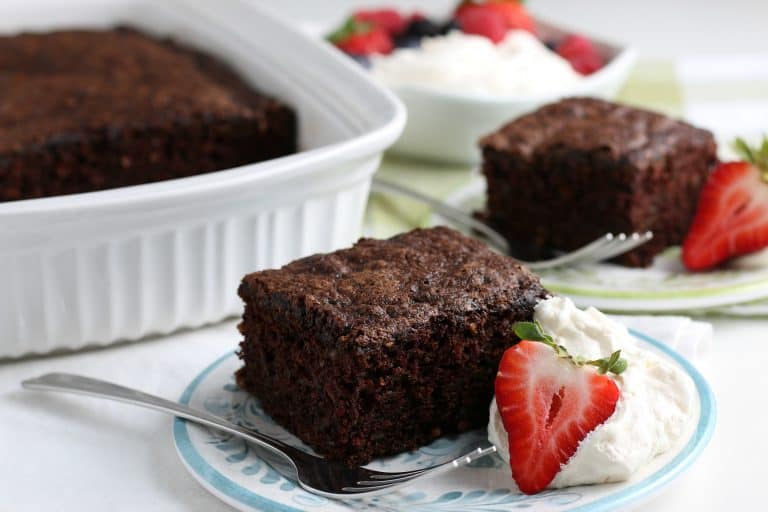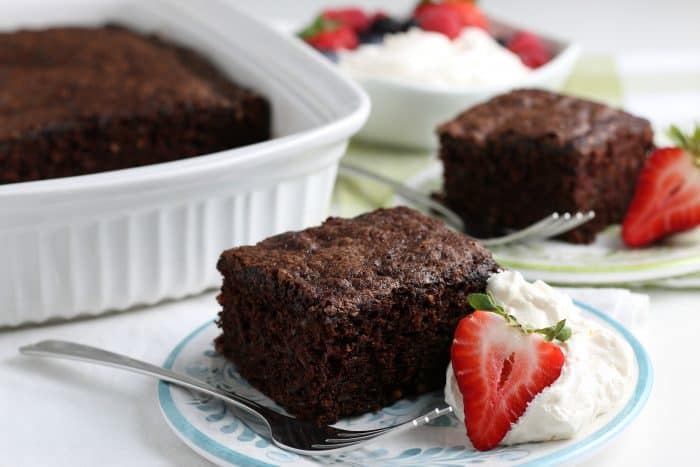 Zucchini is a great vegetable to bake with. It brings so much moisture to your cake or cookies. I love adding it in for that reason but also a great way to sneak in some veggies for the little one…and the husband! These chocolate chip zucchini cookies are one of my favorites and I make them every summer. Zucchini is also great in sweet breads. I have a variety here on the blog that I love; Coconut Lime Zucchini Bread, Orange Zucchini Bread, and these muffins Skinny Zucchini Carrot Muffins.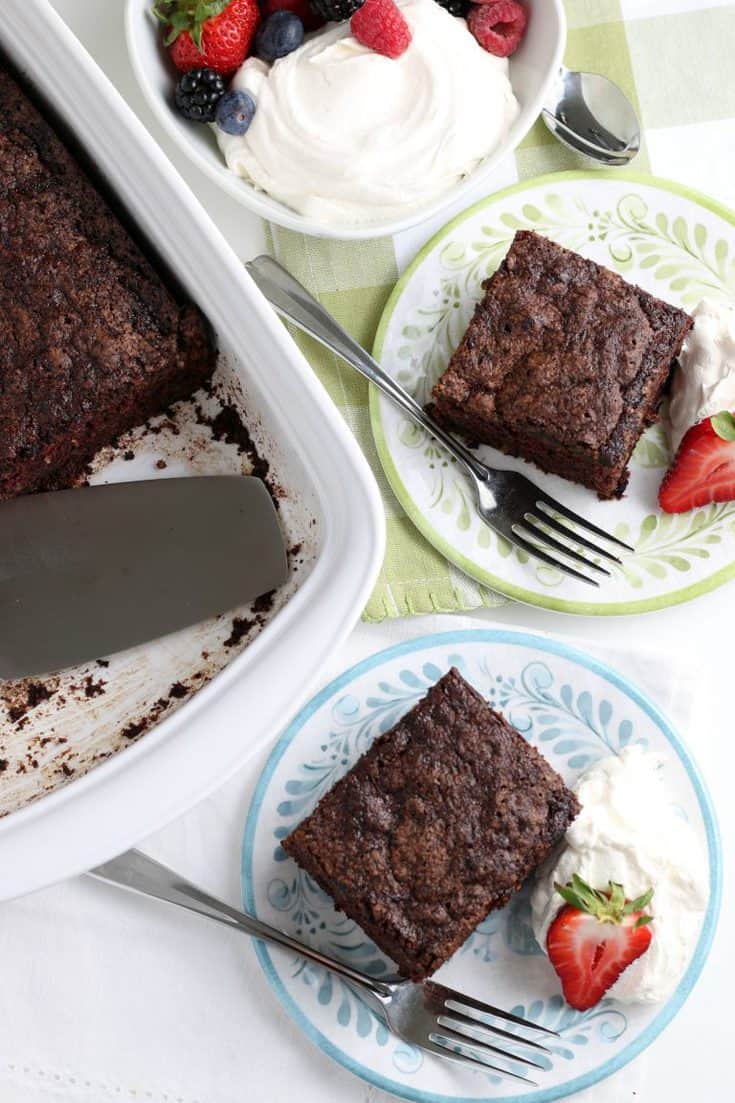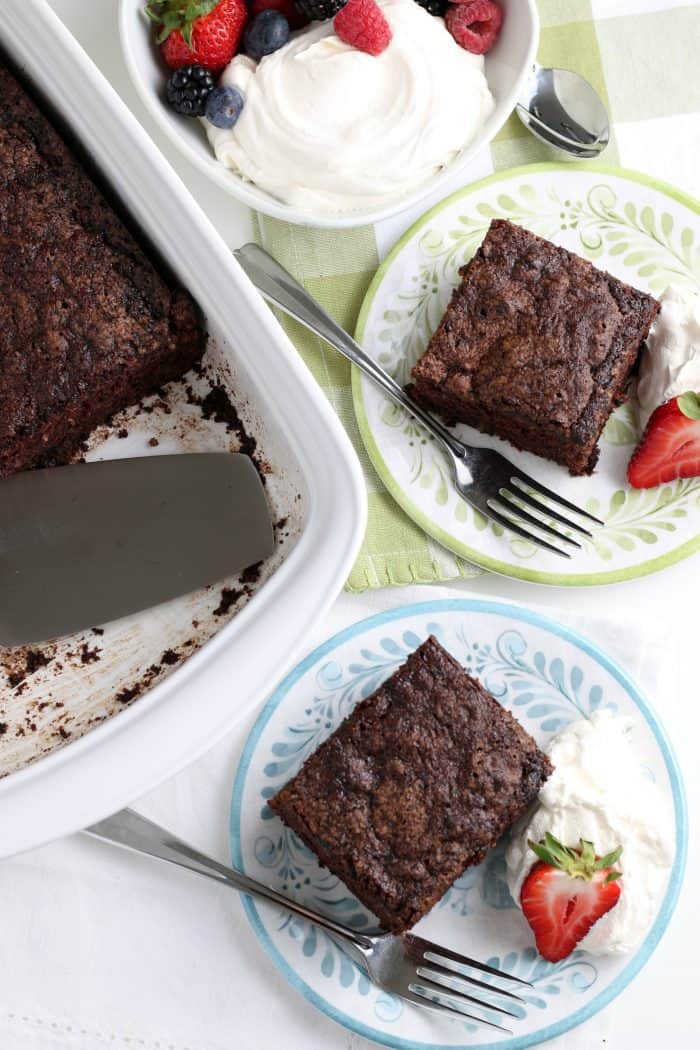 Since we are at the tail end of August, those of you with gardens must be brimming in zucchini. Those of us without gardens have been buying the bounty from the farmers market and I got some a few weeks ago that I decided to include in this chocolate zucchini cake.
Everything about this cake is easy. It is one bowl and bakes up perfectly every time.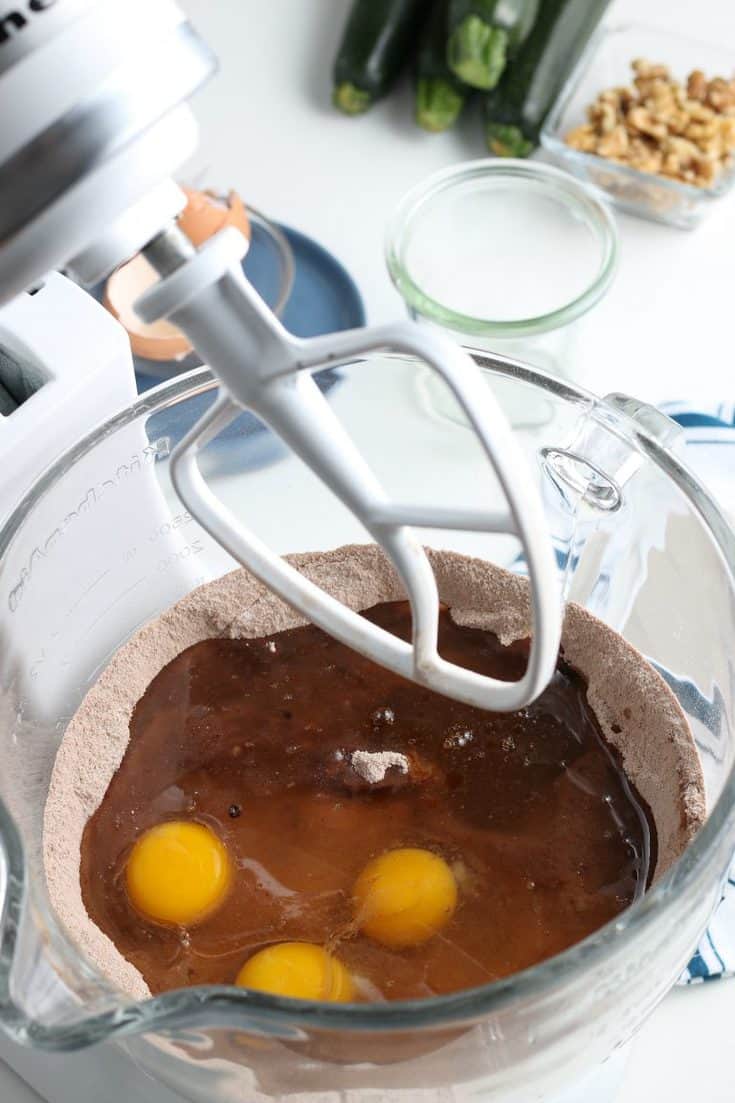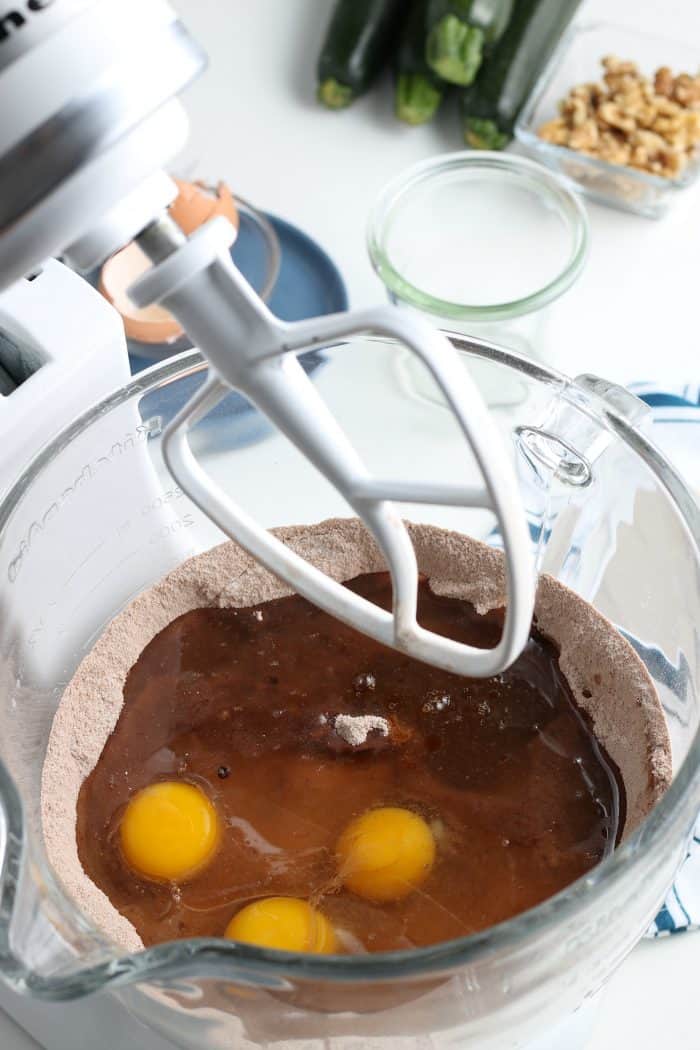 Add wet ingredients to dry. Mix until combined.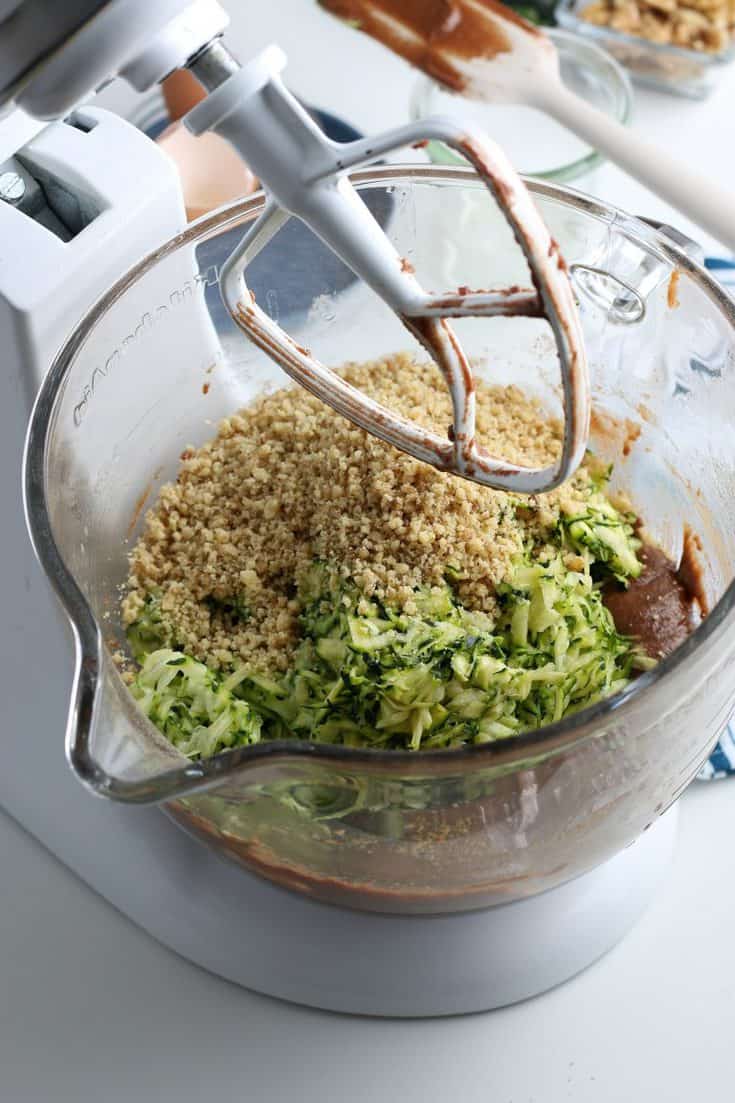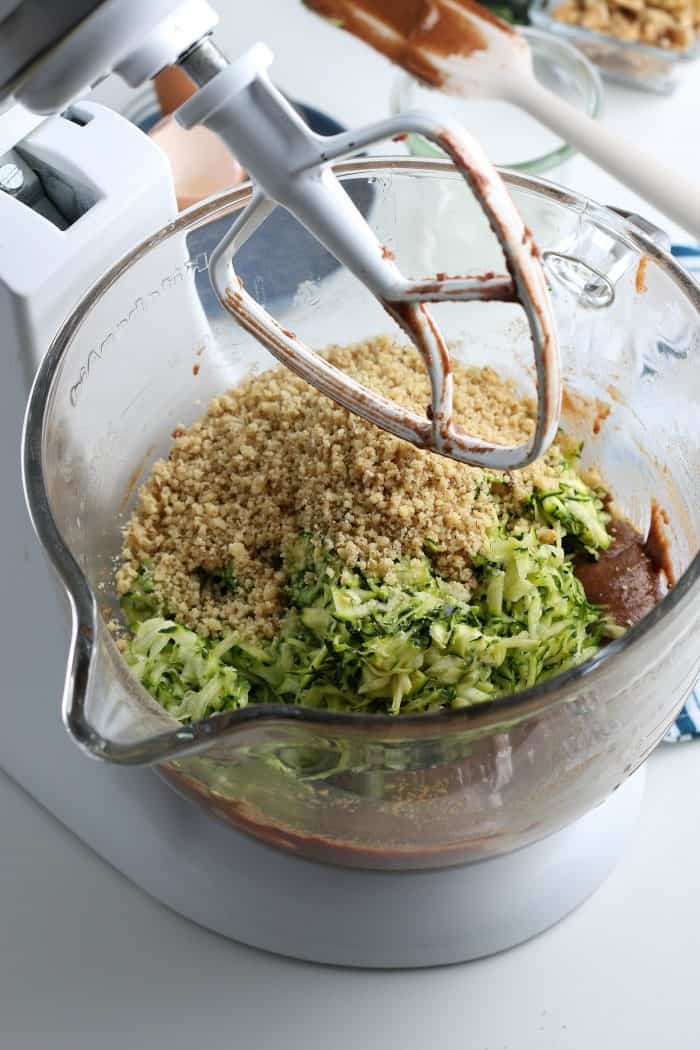 Add in the shredded zucchini and chopped walnuts. The walnuts are optional but it's a nice nutty and crunchy flavor that elevates this simple cake. I've also tried almonds which go well.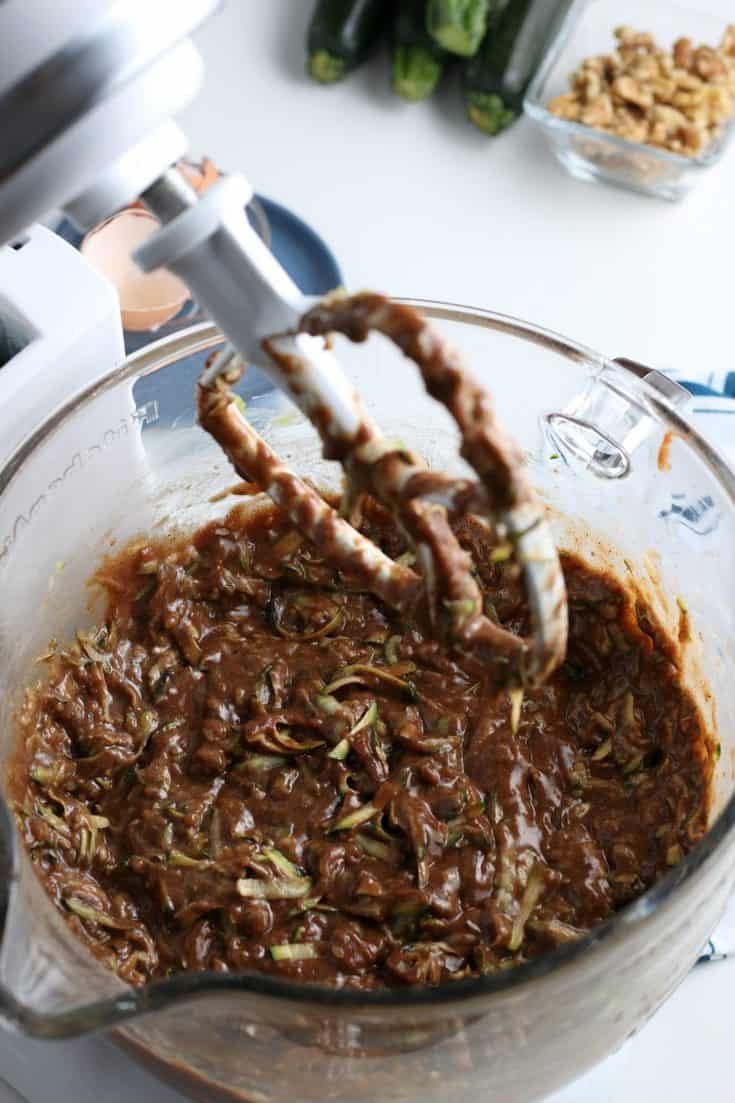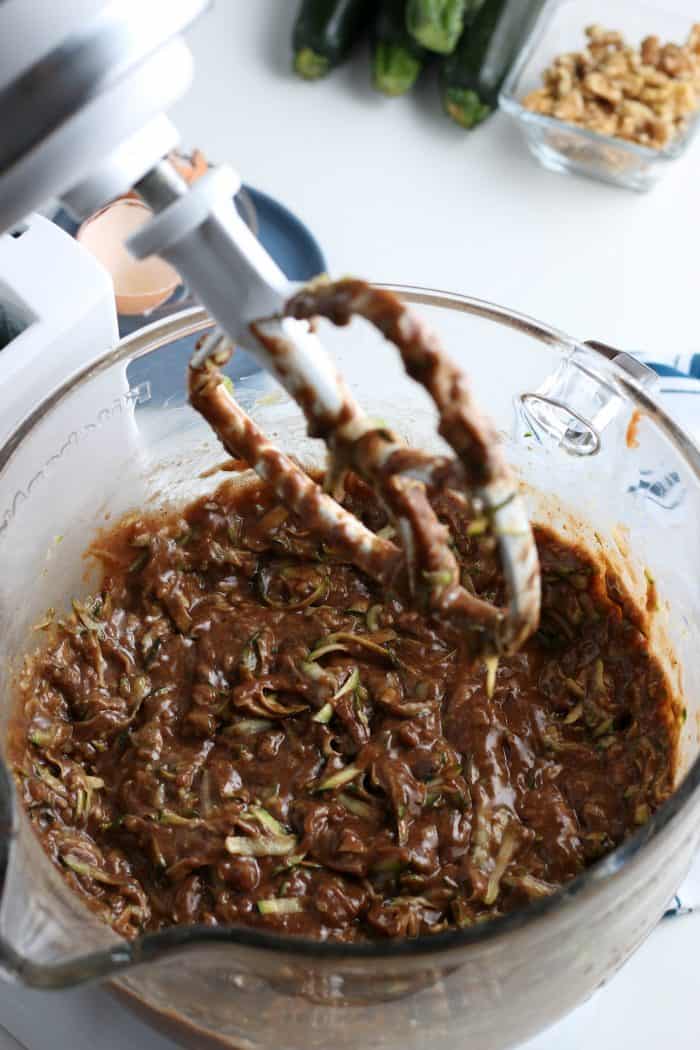 The cake is a simple chocolate cake that is soft, moist, and loaded with shredded zucchini. I chose to serve it simply with fresh whipped cream but you can pair it with a chocolate frosting or vanilla frosting.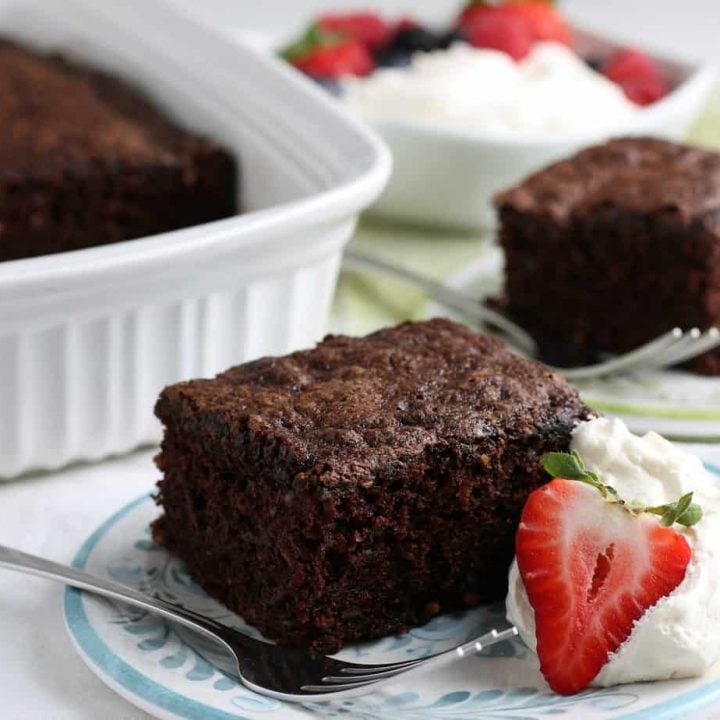 Yield: 10-12 slices
Chocolate Zucchini Cake
This is a great way to add some veggies into your cake. A moist and soft chocolate cake that is loaded with shredded zucchini. Served simply with whipped cream.
Ingredients
2 cups all-purpose flour
1 teaspoon kosher salt
1/4 teaspoon baking powder
2 teaspoons baking soda
2 teaspoons ground cinnamon
1/4 teaspoon nutmeg
4 tablespoons unsweetened cocoa powder
3 large eggs, at room temperature, whisked
2 cups granulated sugar
1 cup vegetable oil
1 tablespoon vanilla extract
2 cups fresh zucchini, grated
1 cup walnuts, chopped (optional)
Instructions
Preheat oven to 350 degrees and lightly spray 13x9 pan with cooking spray.
Whisk together all dry ingredients in a large bowl.
Add the eggs, sugar, oil, and vanilla extract. Mix until well combined but don't overmix. Fold in the zucchini and walnuts (if using) until just combined.
Pour into prepared pan and bake for 50-60 minutes or when a toothpick inserted in the middle comes out clean.
Let cake cool completely in pan.
Dust with powdered sugar and serve with whipped cream, if desired.
Notes
You can bake this cake in round cake pans.
Recommended Products
As an Amazon Associate and member of other affiliate programs, I earn from qualifying purchases.