Skinny Zucchini Carrot Muffins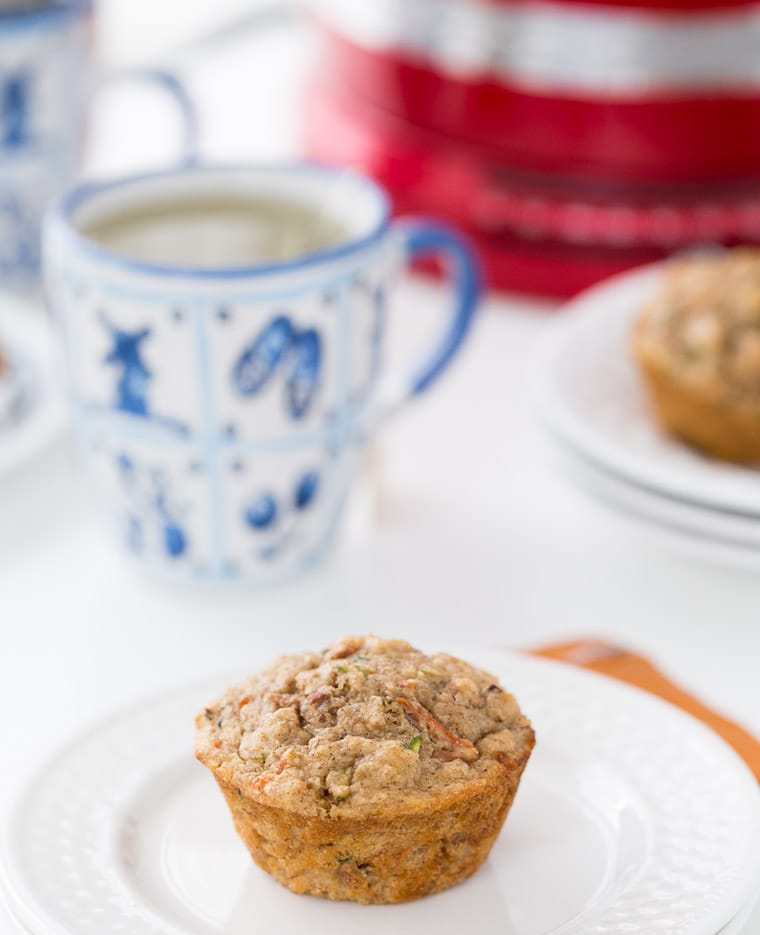 Hello friends!! How are those healthy New Year pledges coming? I have a good-for-you recipe today to help you continue the good work or get back on the wagon. Regardless of how you've done, these skinny zucchini carrot muffins will be great to add to your breakfast rotation.
When it comes to eating healthier, breakfast is my biggest challenge as my mornings are always busy and I don't have time to eat. I always 'plan' on waking up earlier and make myself breakfast but yeah, I would rather sleep that extra 20 minutes so I end up eating toast, quick microwaved oatmeal if I am lucky or smoothies. Although, if I am on top of my game over the weekend, I bake muffins and granola on Sunday. These zucchini carrot muffins were my most recent Sunday prep and I love how much veggies I packed in there.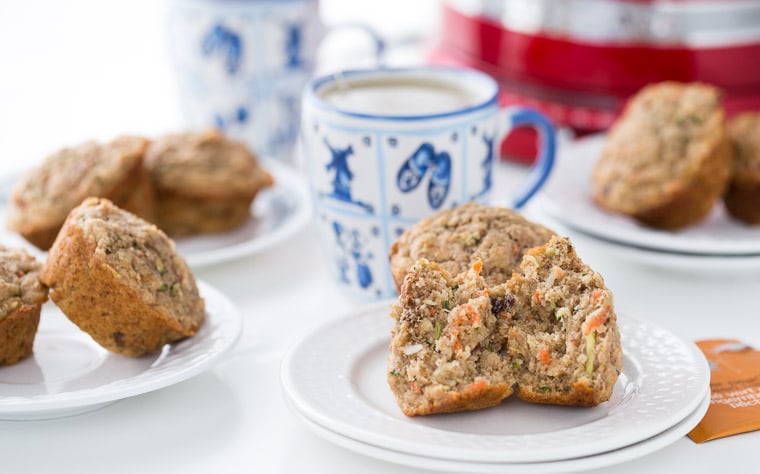 I've been playing A LOT with my Kitchenaid Spiralizer Attachment for the Stand Mixer to make every kind of vegetable noodles for dinner. To say I love this thing is an understatement and I appreciate how it has forced me to eat more vegetables; remember these sweet potato and apple enchiladas? If you are on the fence about a spiralizer, I urge you to get this attachment for your stand mixer (I don't have much counter space in my kitchen so this worked out great for that!!) and when you do get it, check out the Kitchenaid blog, The Kitchenthusiast, for lots of great recipes using the spiralizer attachment, including these zucchini carrot muffins.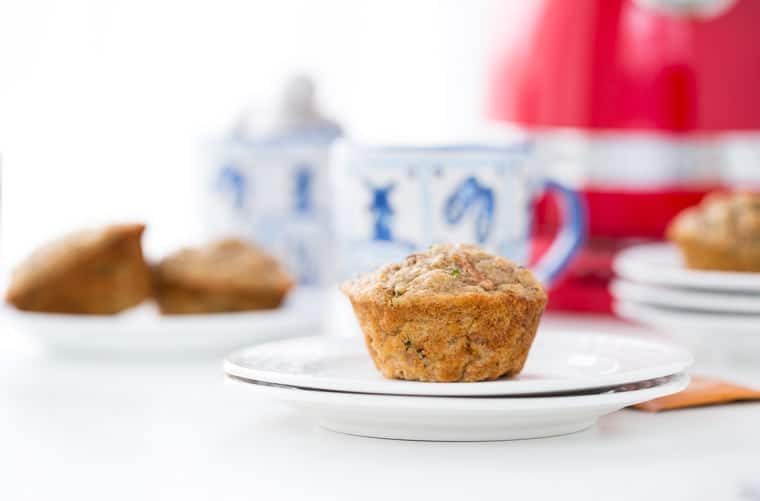 Filled with spiralized zucchini and carrots, whole wheat flour and natural sweeteners, these muffins are hearty and filling. They are on the skinny side on calories and will be a great way to start the day. The recipe is over on Kitchenaid.com today, so go get it and get your breakfasts healthier and in line with your resolutions!
Have a great week!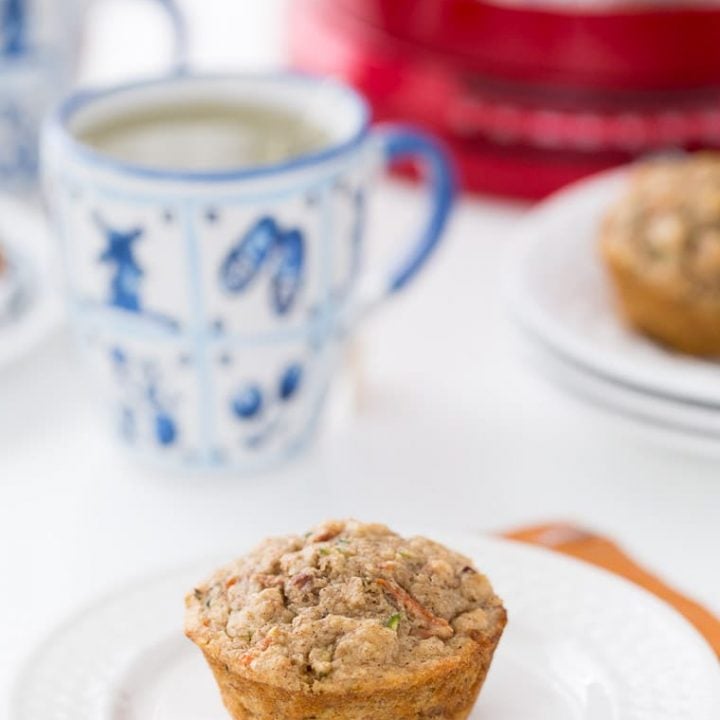 Yield: 12-16 muffins
Zucchini Carrot Muffins
Prep Time 25 minutes

Cook Time 20 minutes

Total Time 45 minutes
Ingredients
1 1/2 cups whole wheat pastry flour
1 teaspoon baking powder
1/2 teaspoon baking soda
1 teaspoon ground cinnamon
1/2 teaspoon salt
2 small bananas, mashed
1/4 cup honey (or maple syrup)
1 tablespoon coconut oil, melted
1 teaspoon pure vanilla extract
1/3 cup plain Greek yogurt (use a dairy-free alternative to make recipe dairy-free)
1/4 cup unsweetened applesauce
1 cup zucchini, spiralized and roughly chopped
1/4 cup carrots, shredded
1/4 cup unsweetened coconut flakes
1/4 cup hazelnuts, chopped
This post is sponsored by KitchenAid. All opinions are 100% mine as usual. Thank you for supporting the occasional sponsored posts that make it possible for me to continue to create quality content!
MAKING THIS RECIPE? Share it with us on Instagram using #aclassictwist so we can see what you are baking up in your kitchen!