Toasted Coconut Shortbread Cookies
I'm taking some time off the next few weeks to enjoy time with our little bundle of joy. While I'm away, I've scheduled some recipes here and there to share with you and I've also asked a few of my amazing blogger friends to fill in with some guest posts. 
Today, Erin from The Spiffy Cookie is here to share with you these toasted coconut shortbread cookies. She is a cookie queen and always comes up with the most creative recipes. I am sure you will love these as I can't wait to try them myself. Be sure to follow her on social media for more of her recipes; (Facebook, Pinterest, Twitter)!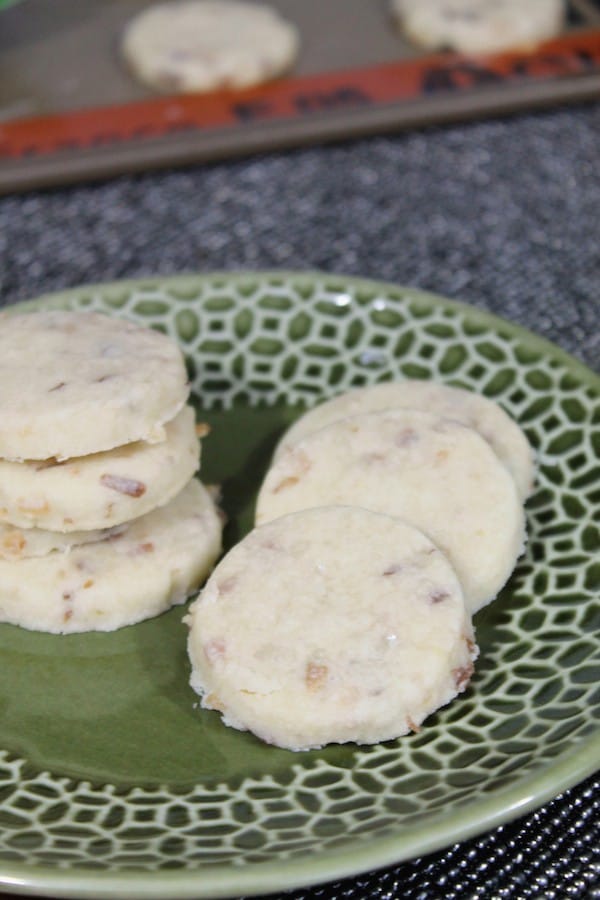 First of all I have to say CONGRATULATIONS to Zainab for her beautiful baby boy who was just born this past Friday, July 31st! While her new family spends some precious time together, I am here to keep you company. Who am I? My name is Erin and I blog over on The Spiffy Cookie! You have probably heard of me before being that she and I have guest posted for each other on more than one occasion. We PhD-nerds have to stick together!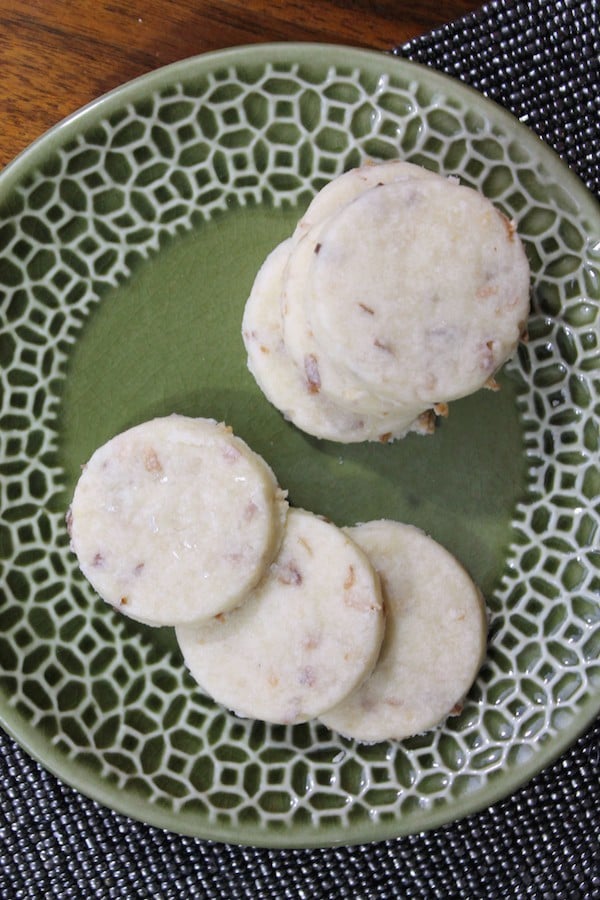 After I participated in Zainab's virtual surprise baby shower, which was coconut themed, I just could not get coconut off my brain when it came to figuring out what I wanted to make for my subsequent guest post. After recently revisiting my favorite shortbread cookies the choice became clear – obviously I needed to try adding toasted coconut to them!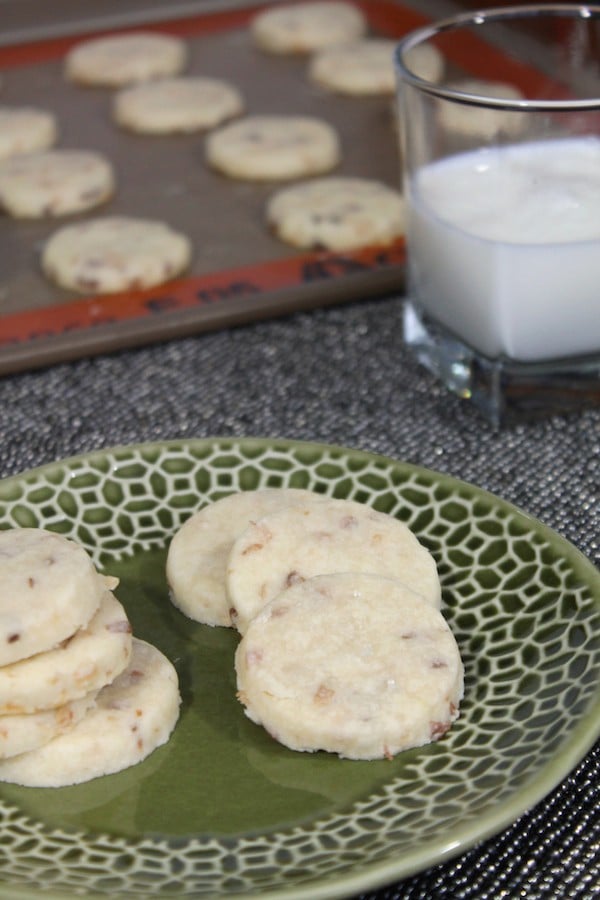 These shortbread cookies are so buttery and delicate that they quite seriously melt in your mouth like a little cloud of deliciousness. Which makes them incredibly dangerous as half a dozen disappear right before your eyes. I wish I could've brought a plate of these over to Zainab's house for her to enjoy herself!
I hope your baby boy is as sweet as you are Zainab, congrats again!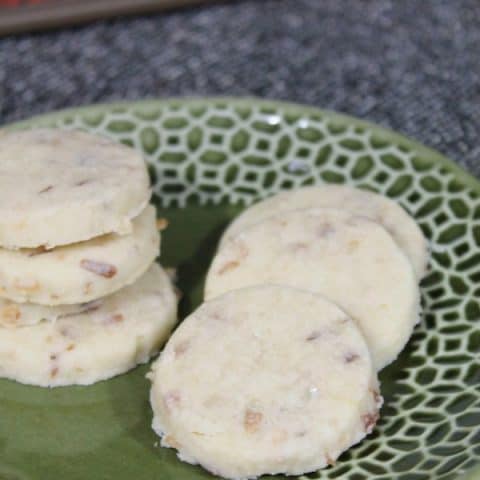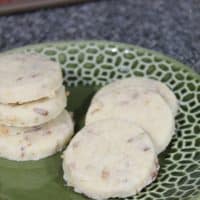 Yield: ~ 3 dozen
Toasted Coconut Shortbread Cookies
Ingredients
1 cup (2 sticks) unsalted butter, room temperature
1/2 cup confectioners' sugar
1/2 cup cornstarch
1-1/2 cups all-purpose flour
1/2 tsp salt
1/2 cup sweetened coconut flakes, toasted
Instructions
In a large bowl, beat butter with an electric mixer until fluffy. Stir in the confectioners' sugar, cornstarch, flour, and salt. Beat on low for one minute, then on high for 3 to 4 minutes. Add toasted coconut and fold in until distributed.
Roll dough into a large ball, cover in plastic wrap, and refrigerate for 1-2 hours.
Preheat the oven to 350 degrees. Line two cookies sheets with silicone baking mats or parchment paper, set aside.
Roll the dough out to approximately 1/8 to 1/4 inch thick and cut into your favorite shape. Place on prepared cookie sheets and bake for 7-10 minutes until just set and edges have not yet begun to brown. Cool on wire racks.
Thank you very much Erin for this recipe!! And for always jumping in to help 🙂 I can't wait to try these.