Travel Bites: Charleston Eats
Planning a visit to Charleston, SC? These must-go places need to be on your Charleston eats list. From fried chicken to shrimp & grits to Jeni's ice cream, you will enjoy some of the best eats the city has to offer.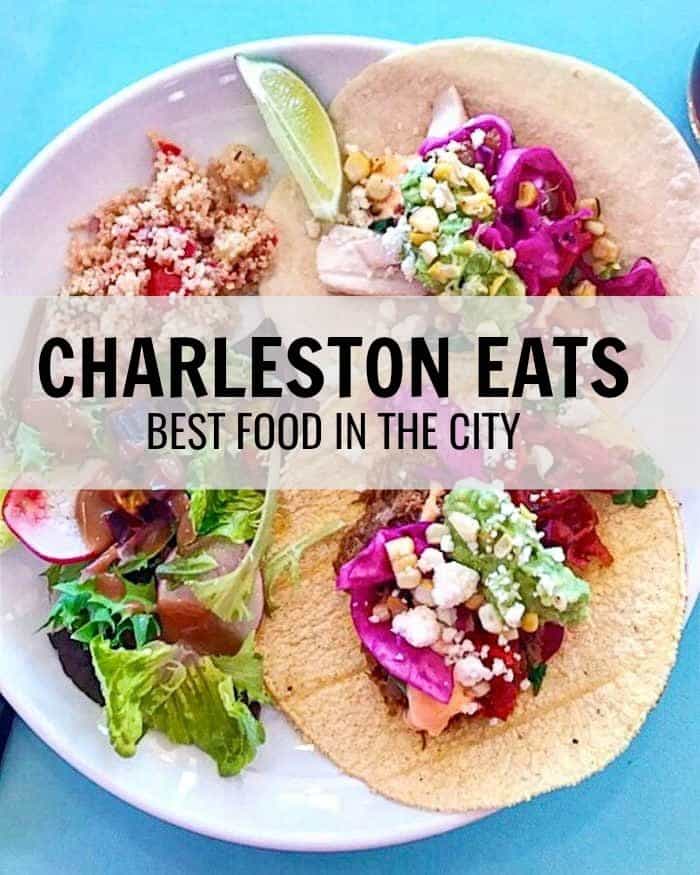 Have you been to Charleston, SC?? If no, then you should be planning a visit and adding it to your travel bucket list. It's a beautiful city with delicious eats and  great shopping. Everything you need for a getaway and exactly why I fell in love with it this Spring on a recent trip.
Even though I was only there for 3 days on a conference, I had time to explore a little bit of the city and ate A LOT of food. Here are some of the places we ate (including suggestions from locals I didn't end up using but you SHOULD) and a few must-see things!
DINNER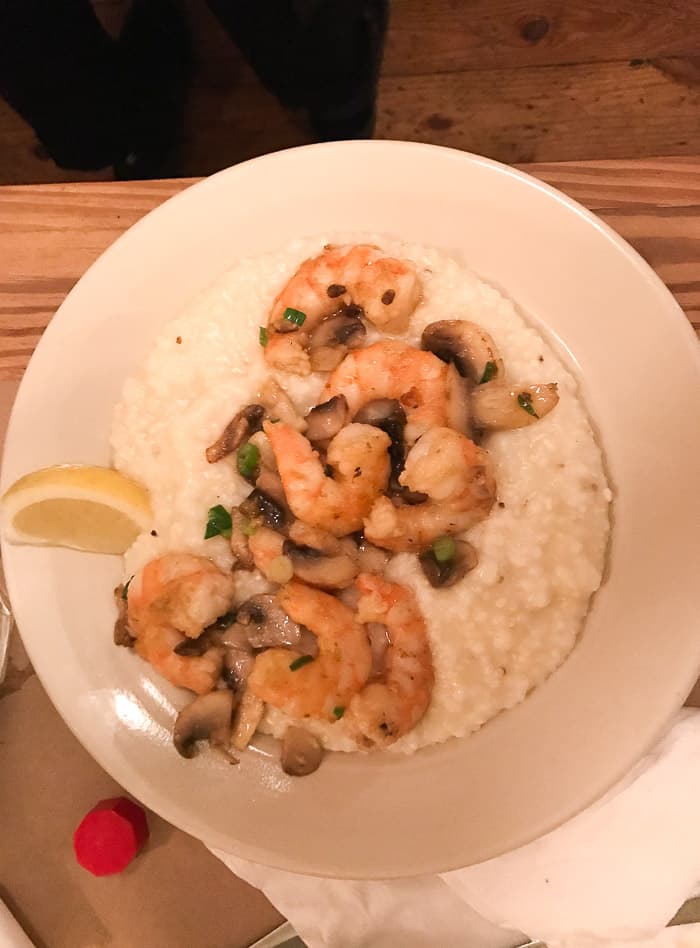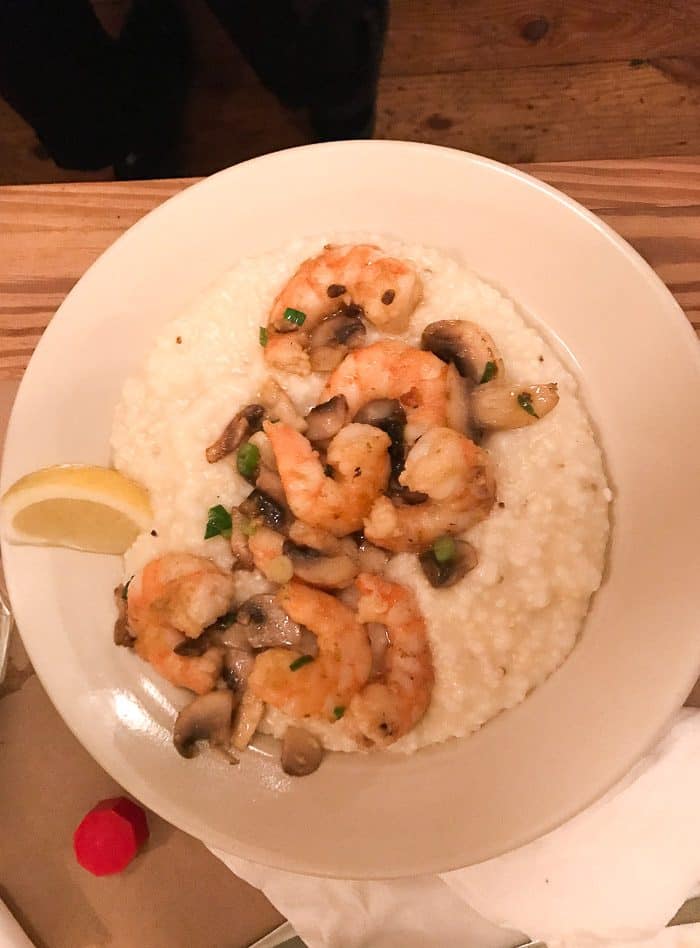 I love starting my travel guides with dinner as it is the most important meal for a foodie. And since some places require reservations, it's always great plan accordingly.
We ate at Hominy Grill on our first night in Charleston and we loved the atmosphere. Great food and the shrimps and grits was amazing. Oh I should mention, you are in Charleston, so make sure you have shrimp and grits. The grits are spicy and to die for. Rich flavor and just amazing. There are many other things on the menu but this was a favorite here. We also enjoyed a slice of their hummingbird cake that lead to my obsession to recreate this southern classic.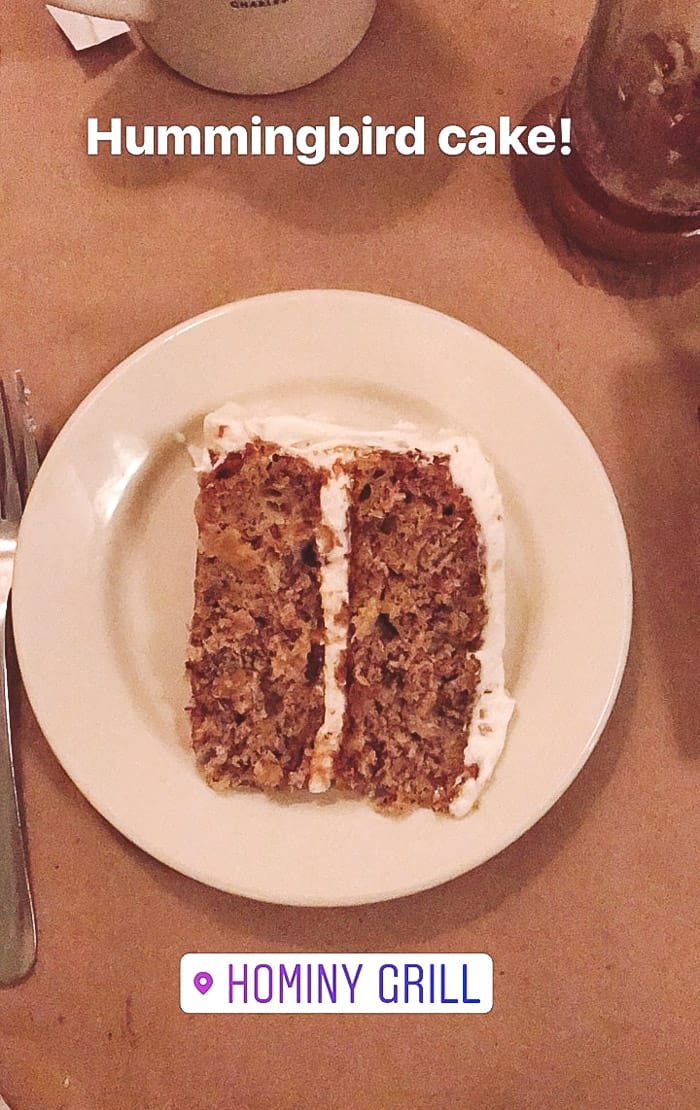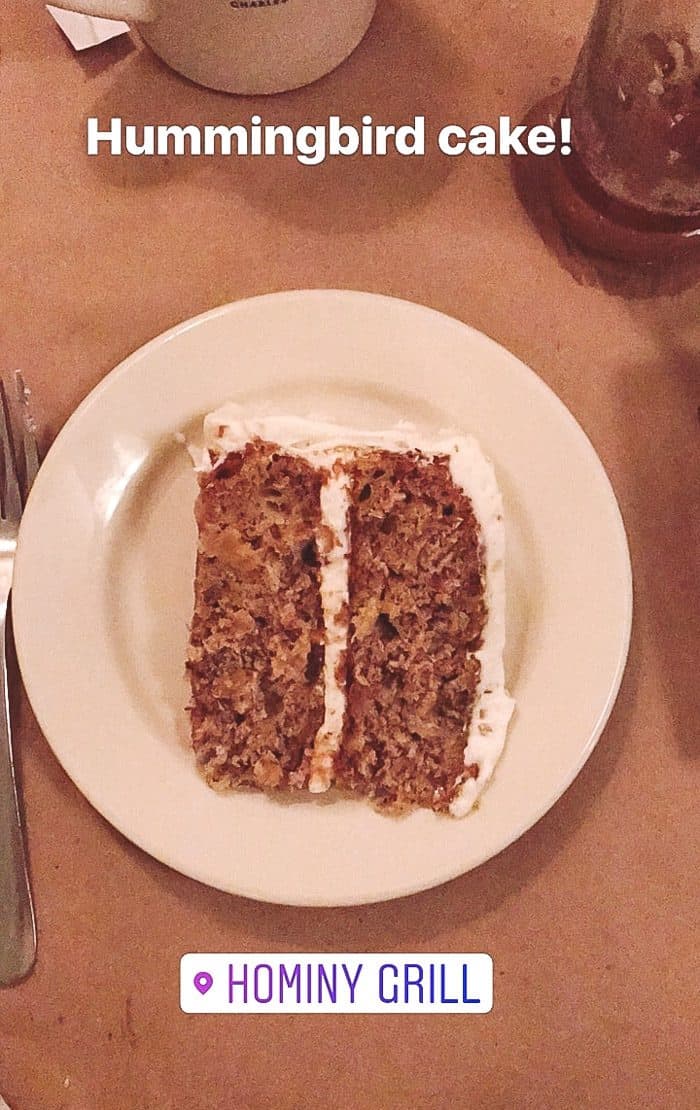 Other dinner places we didn't end up making but were highly recommended were SNOB, Husk Restaurant, Eli's Table and Fleet Landing restaurant (every one says the views are to die for).
BRUNCH/LUNCH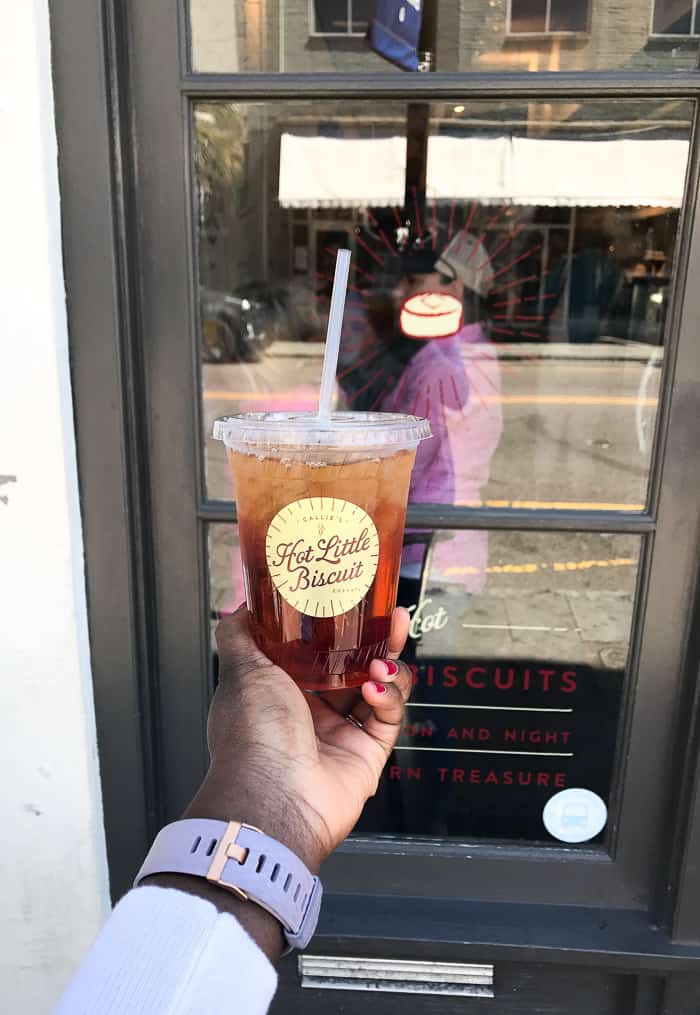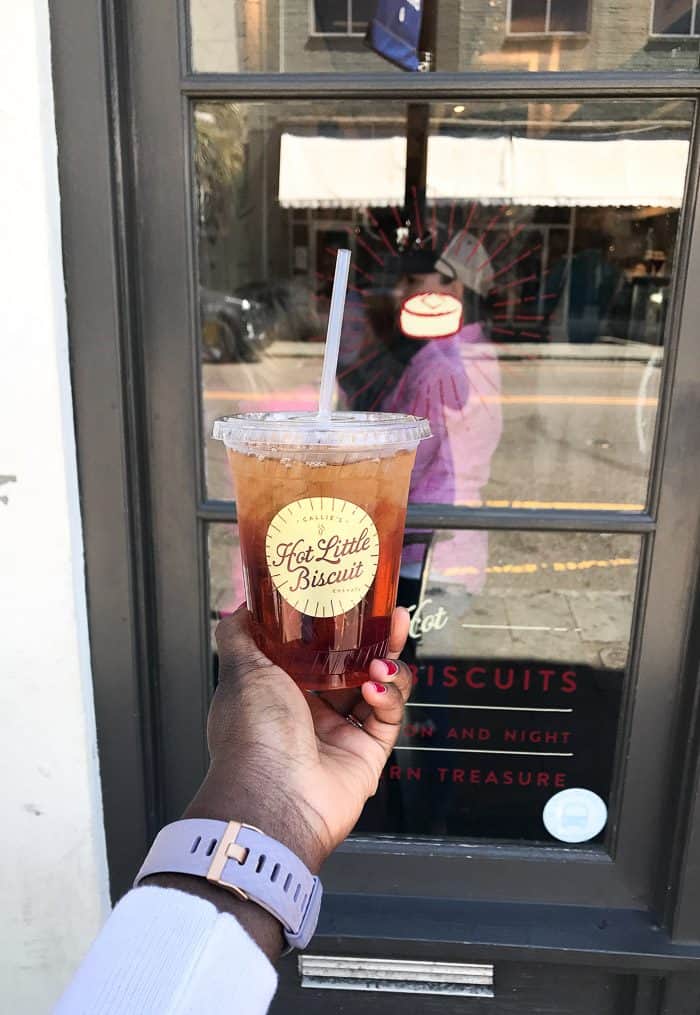 For lunch/brunch, we loved Callie's Hot little Biscuit. The shop right on King street is perfect as you shop/explore the area.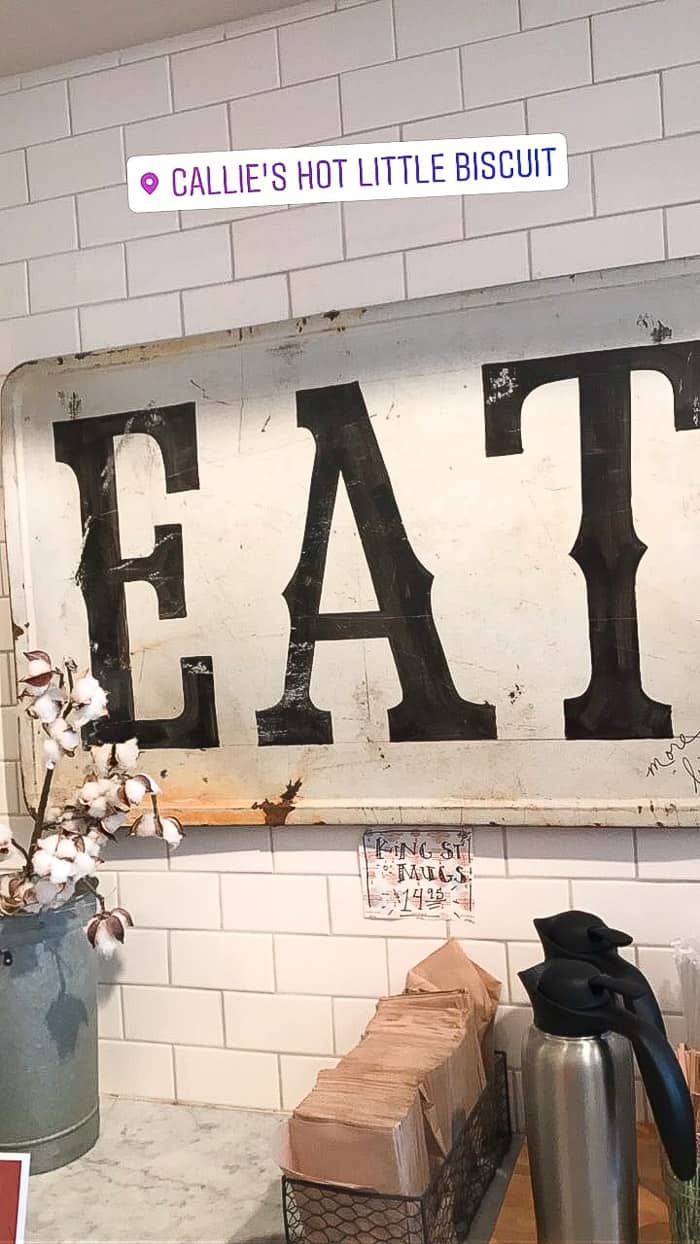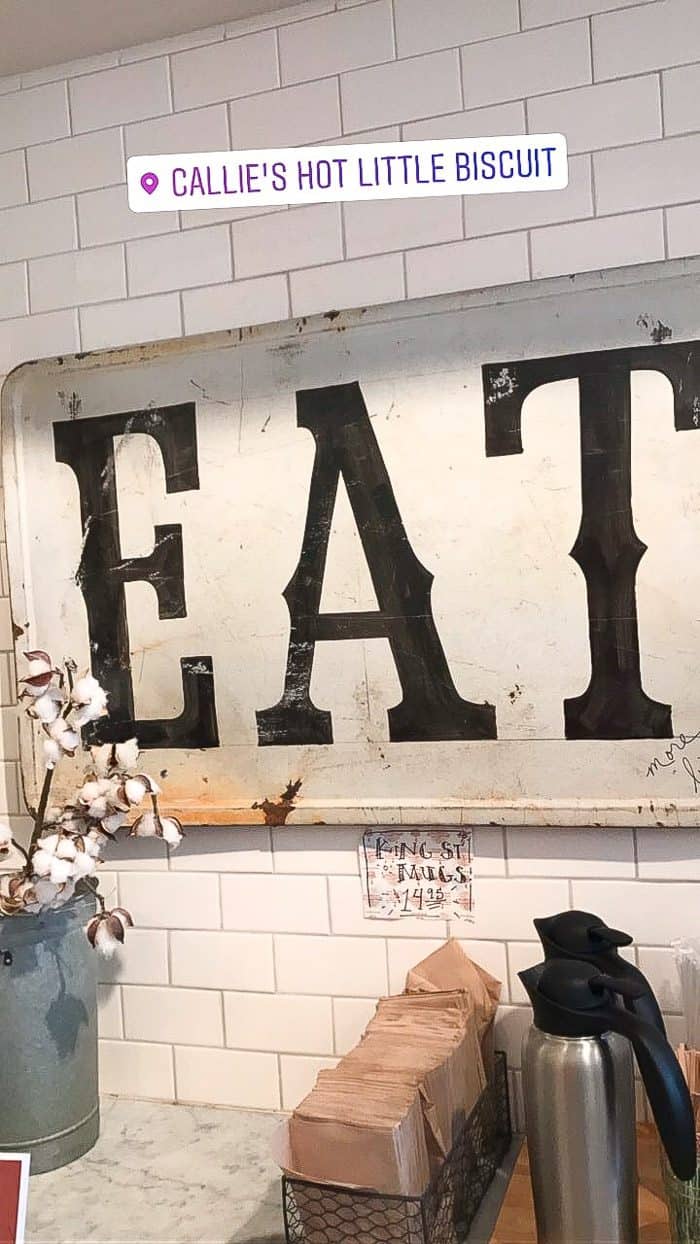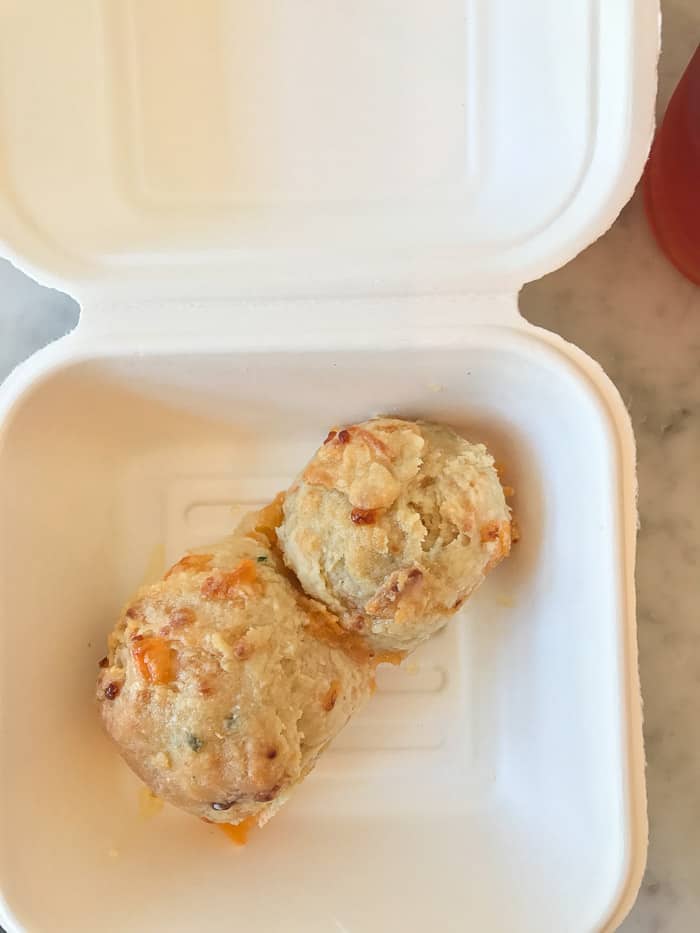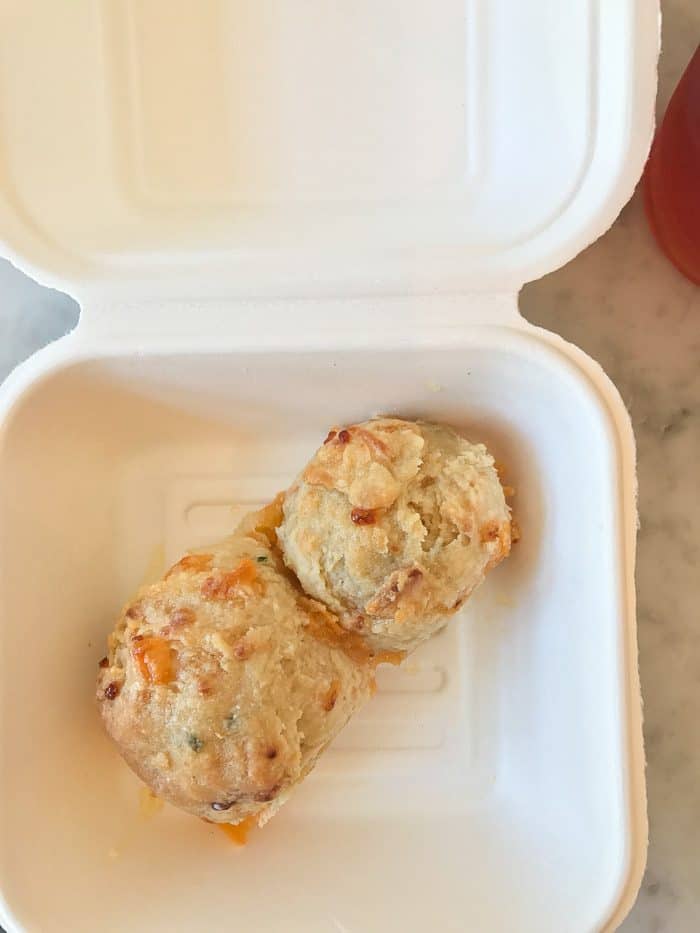 Try the cheese and chives biscuit!!
We also had an amazing lunch at Butcher & Bee. The roast beef sandwich was to die for and their vegetarian burger is also incredible.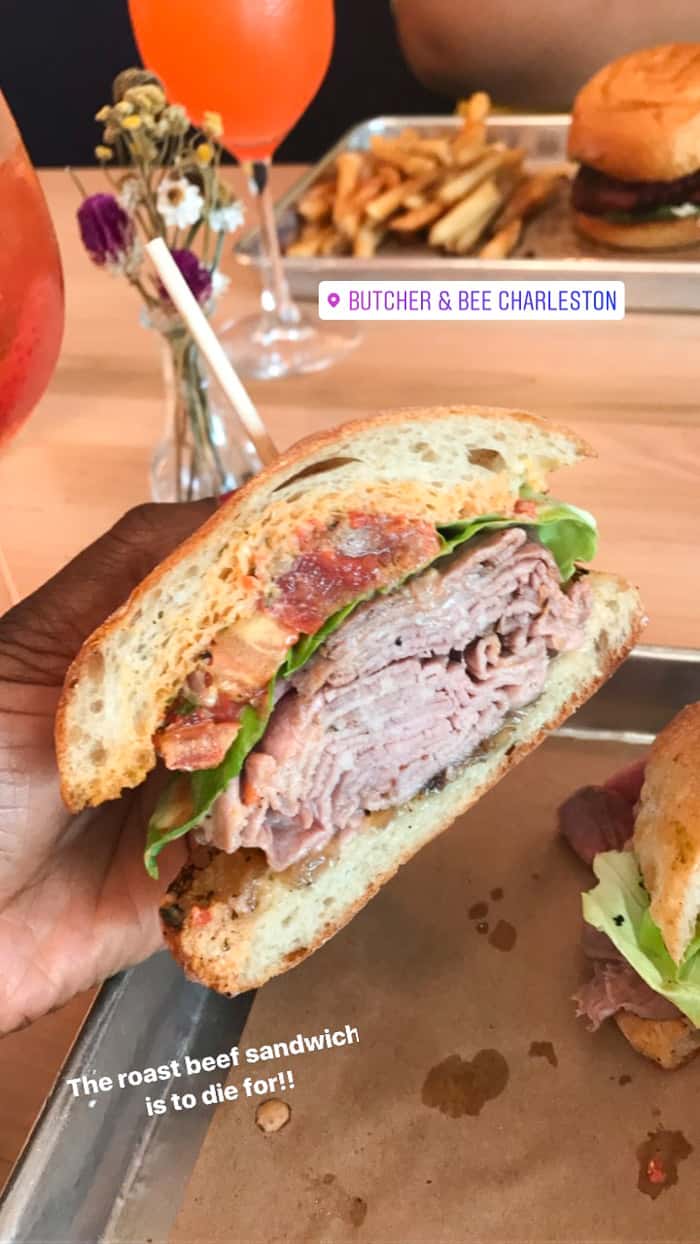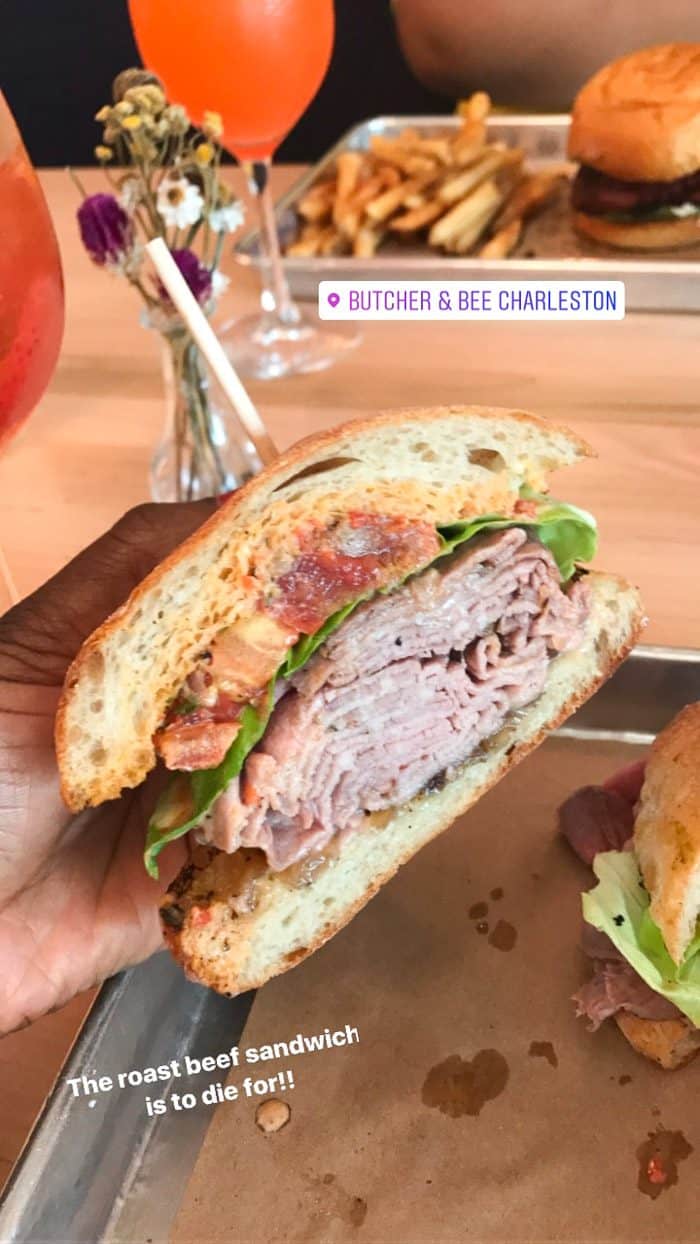 As part of my conference, we also had this amazing taco spread from Mercantile and Mash. The cafe/store is adorable too.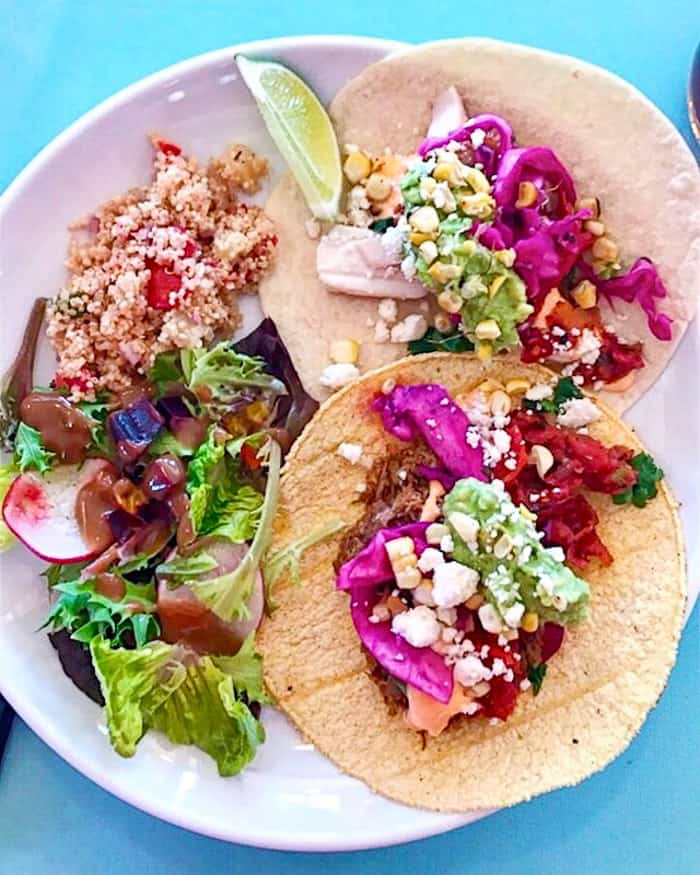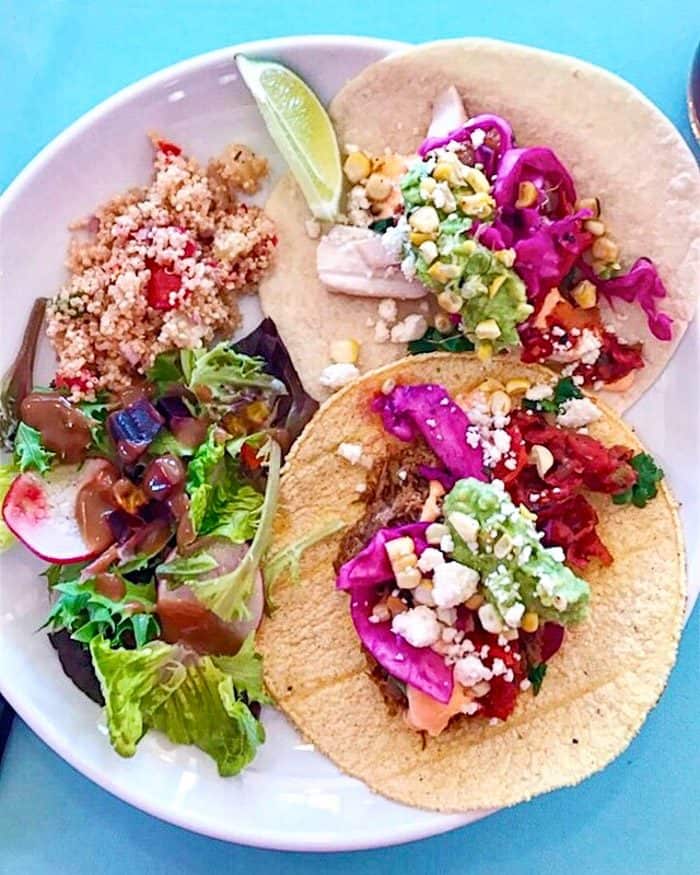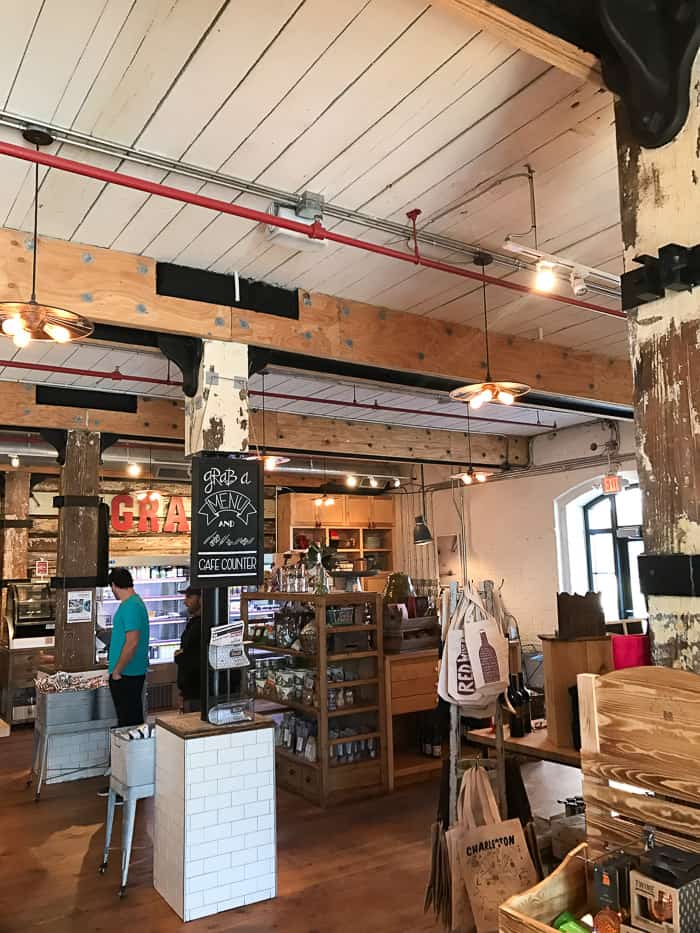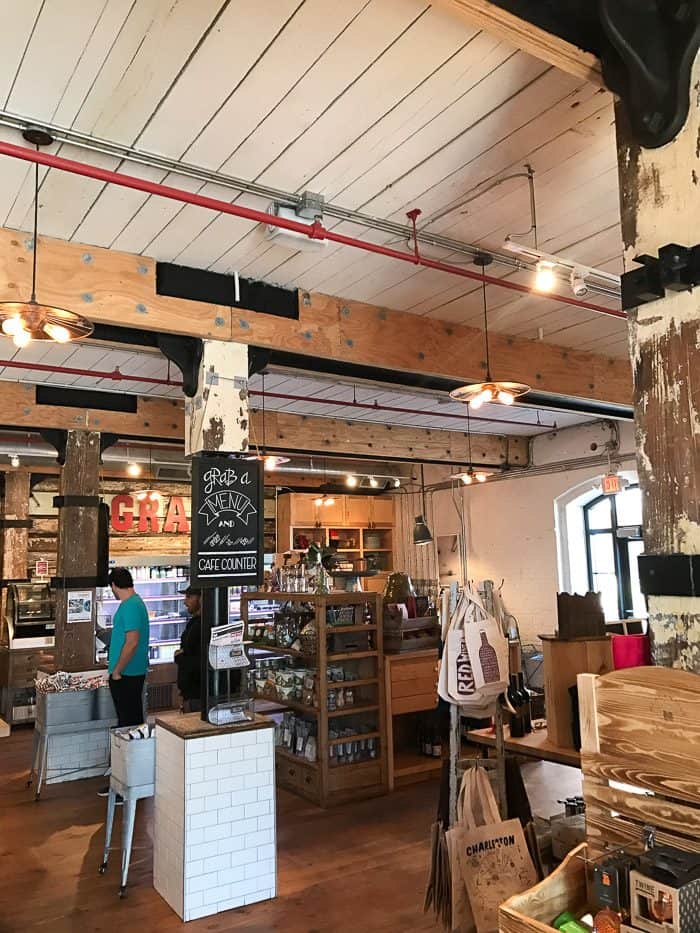 My uber driver also suggested the sandwich food truck at the intersection of Wolf & King – which was right by our hotel. I didn't catch the food truck but he says it's a local favorite. Other recommendations for lunch include Xiao Bao Biscuit and Rarebit.
SWEETS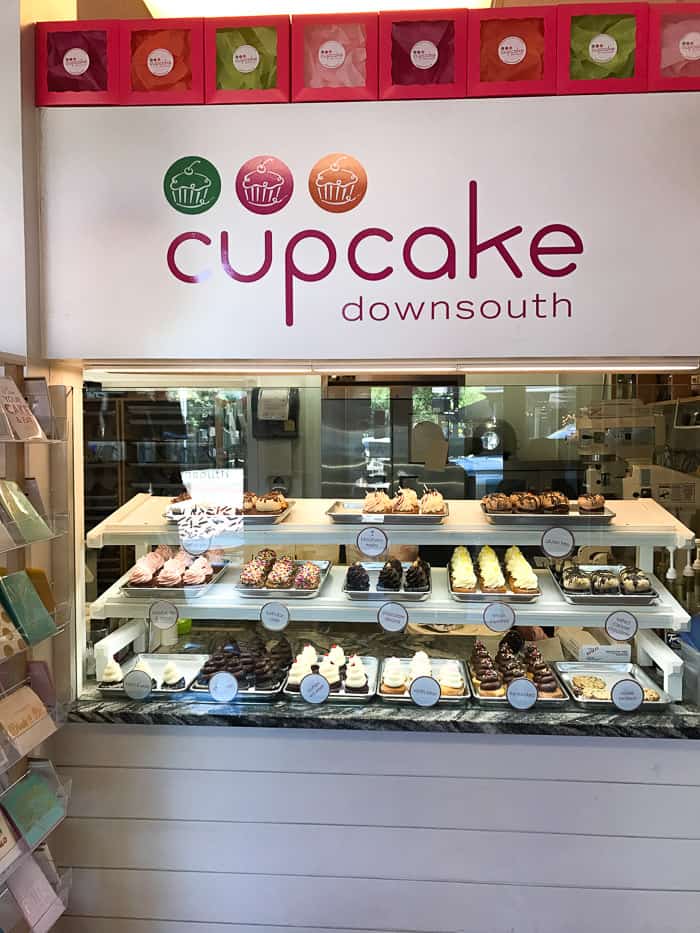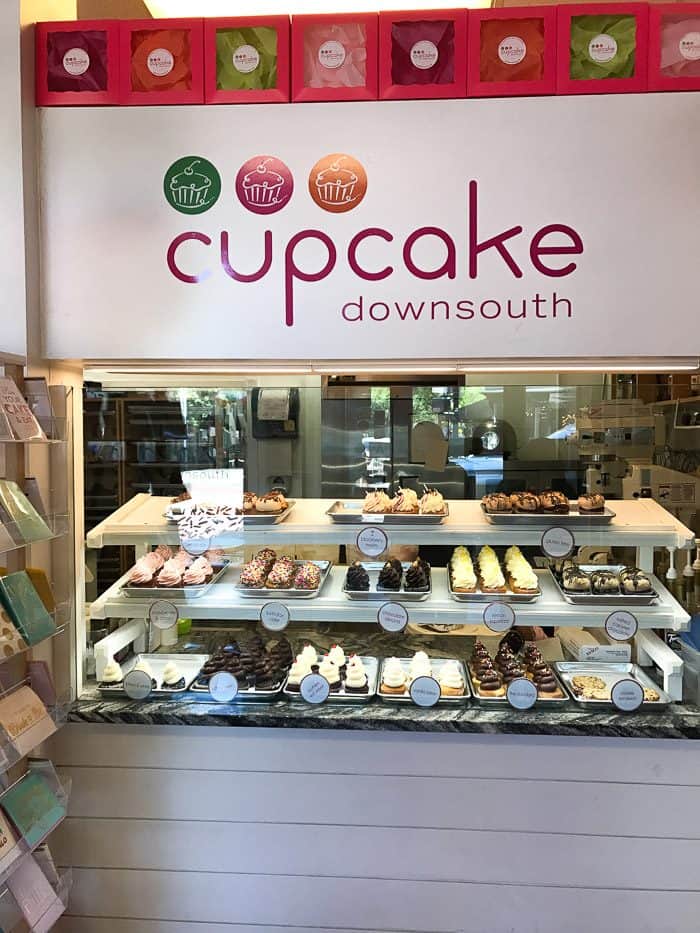 Despite being a dessert lover, I did not spend a lot of time doing my usual sweet crawl. The love for southern food and I barely got to try sweets. But we did stop by Cupcake Downsouth and loved the unique flavors of their cupcakes. I loved the blackberry mojito!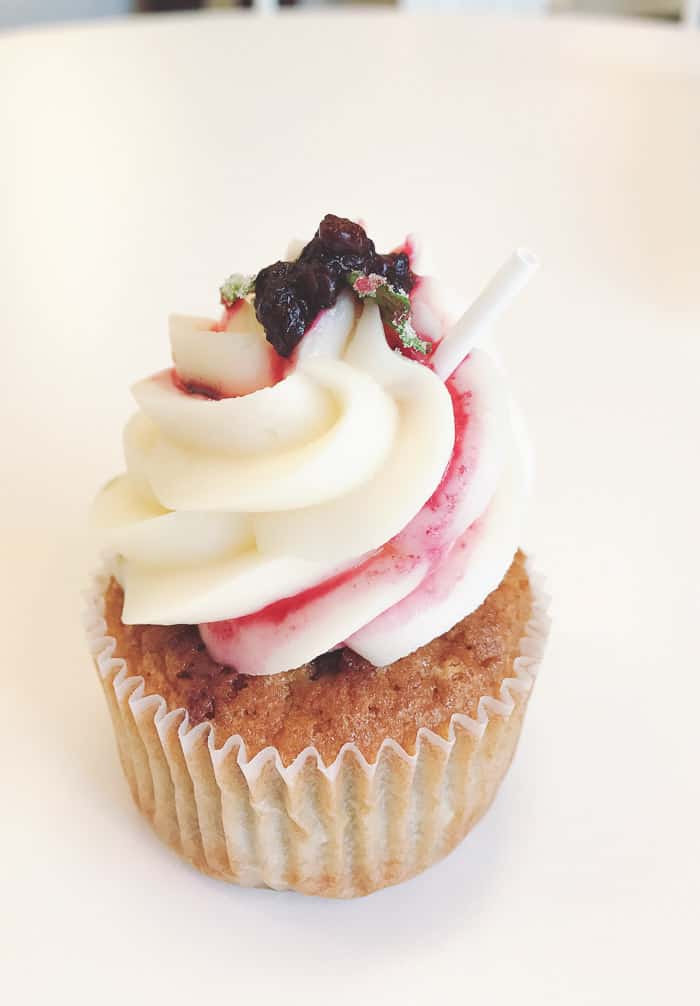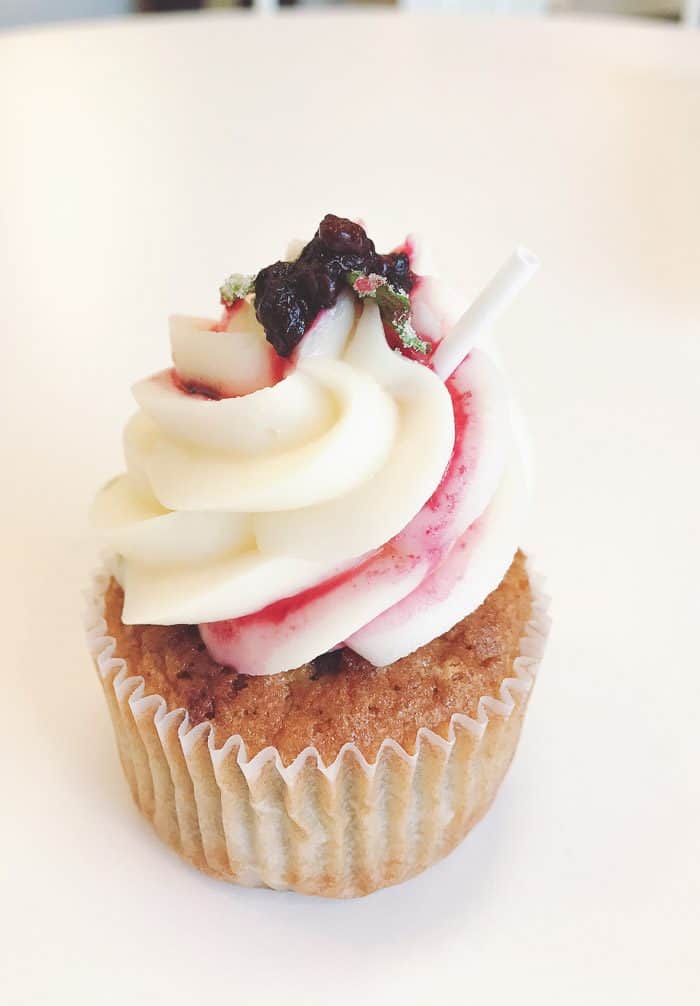 I also had my first occurrence with Jeni's Ice Cream and gosh is it amazing! Stop by the Jeni's Splendid Ice Creams on King Street.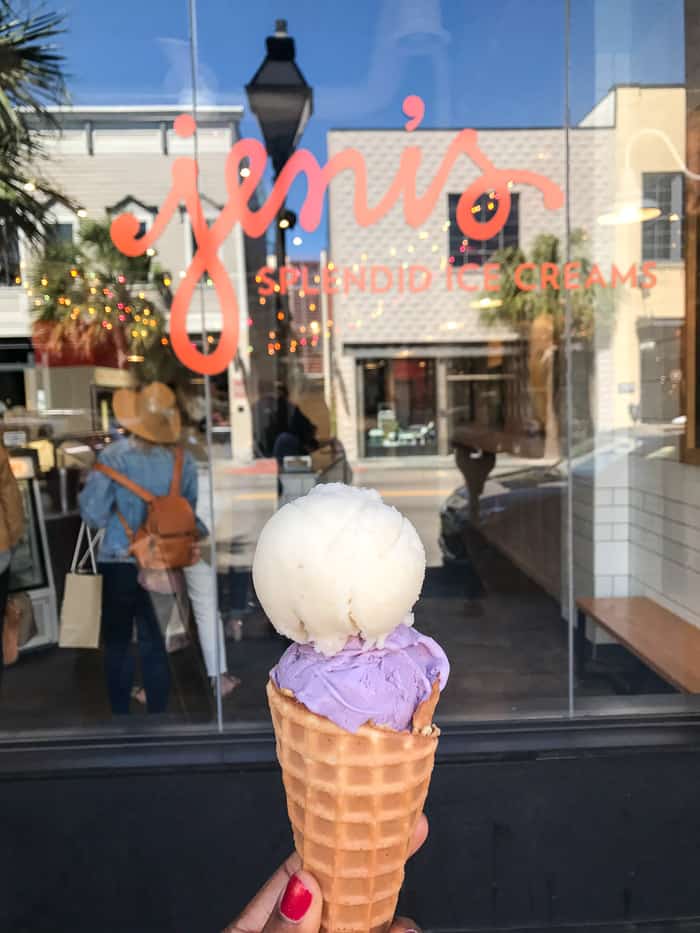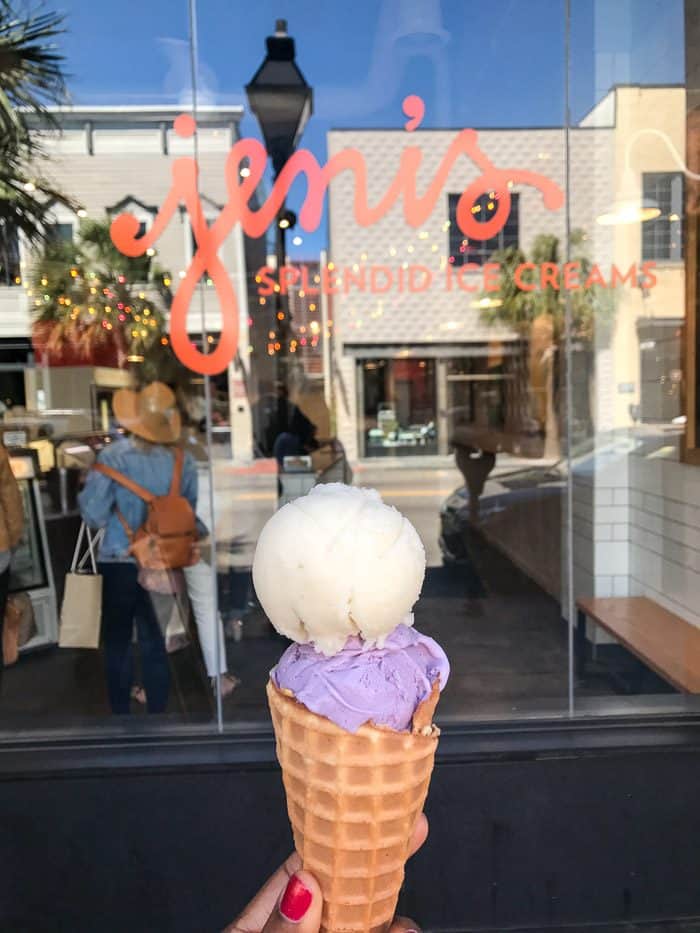 Finally stop by Glazed Gourmet Doughnuts for one of their gourmet and unique donuts.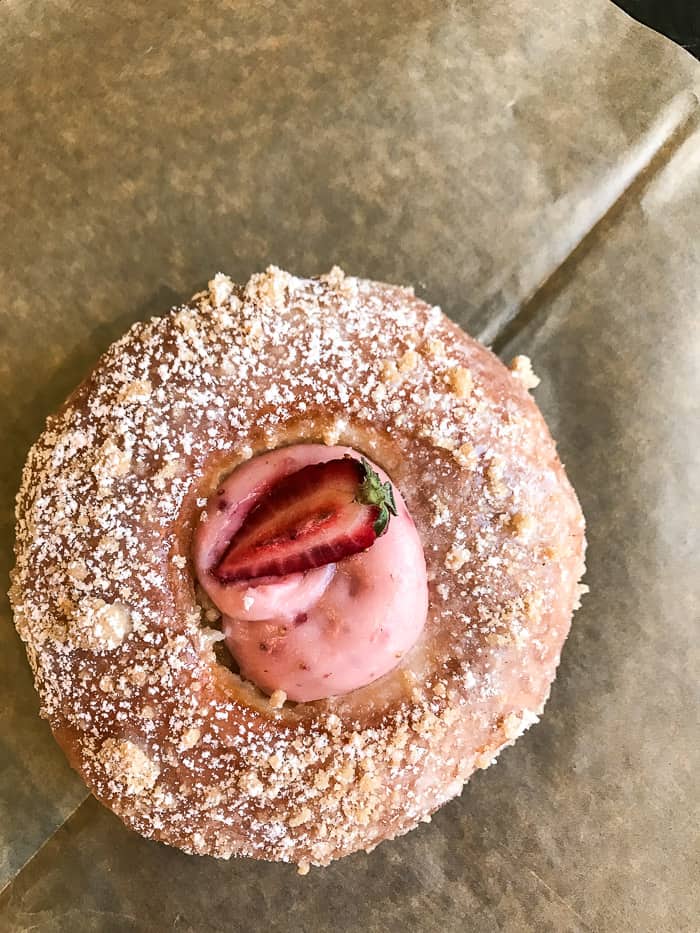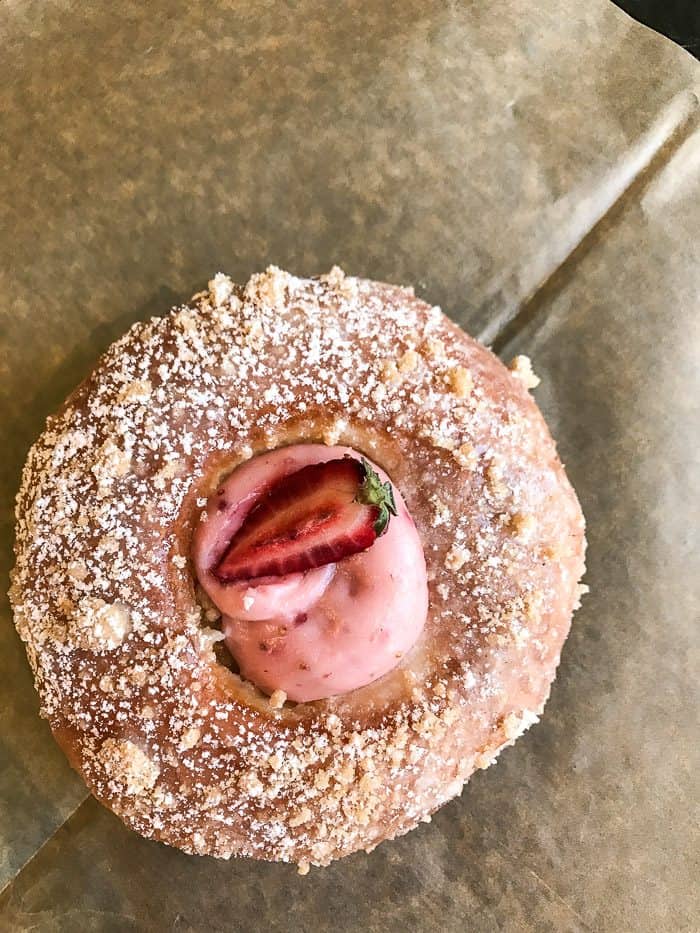 ACTIVITIES/SHOPPING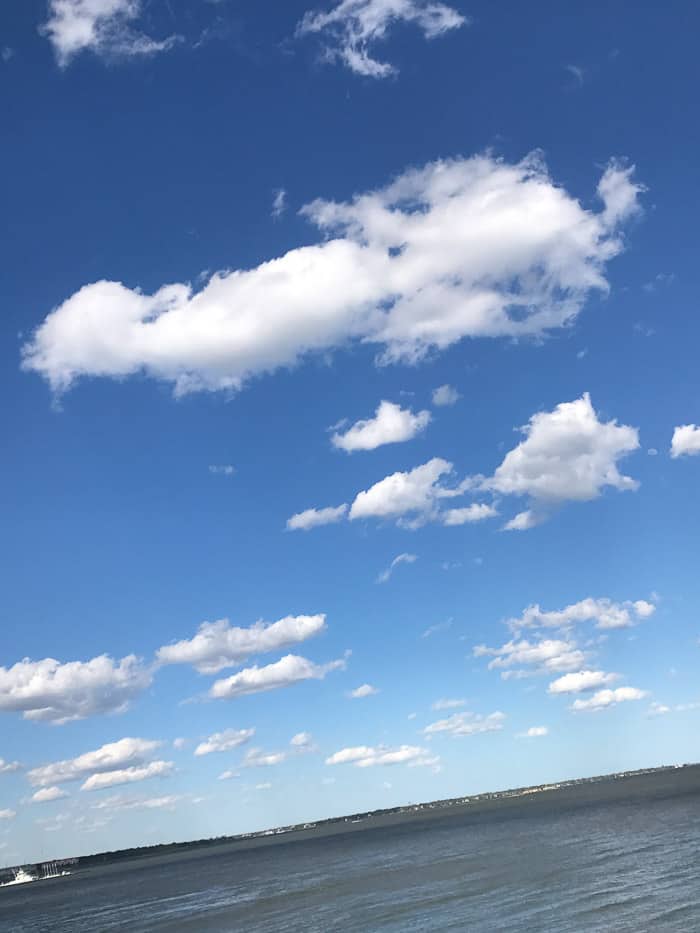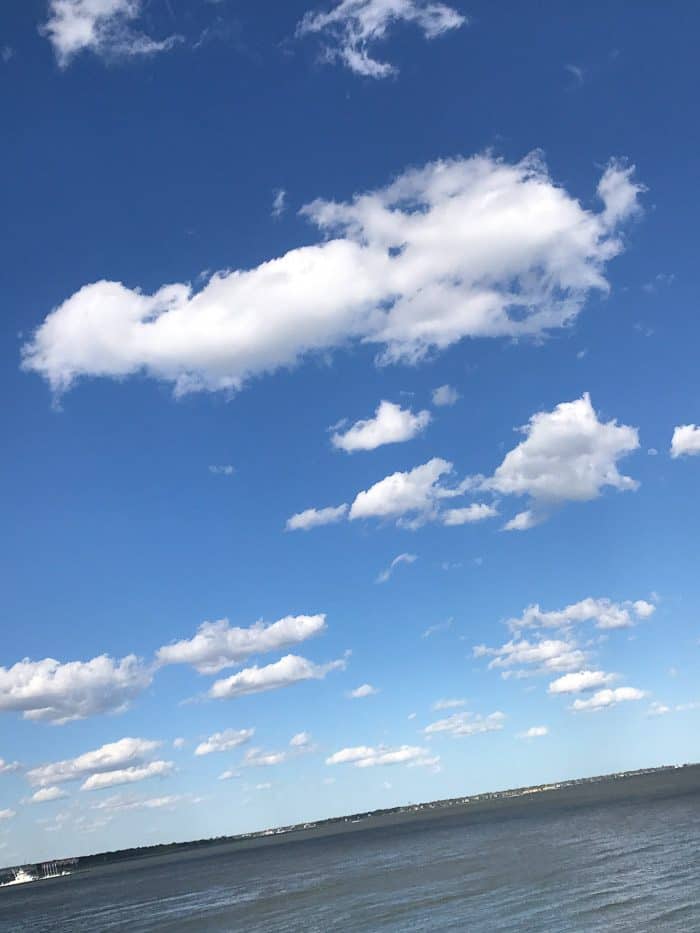 I've mentioned King Street a few times but it's the main shopping street (think Rodeo drive or 5th Avenue) in Charleston and is packed with shops, restaurants and unique finds. Make sure you spend a day walking up and down this street.
The Charleston historic city market is also great for exploring and enjoying southern food flavors. If you are there over the weekend, the farmers market is bustling.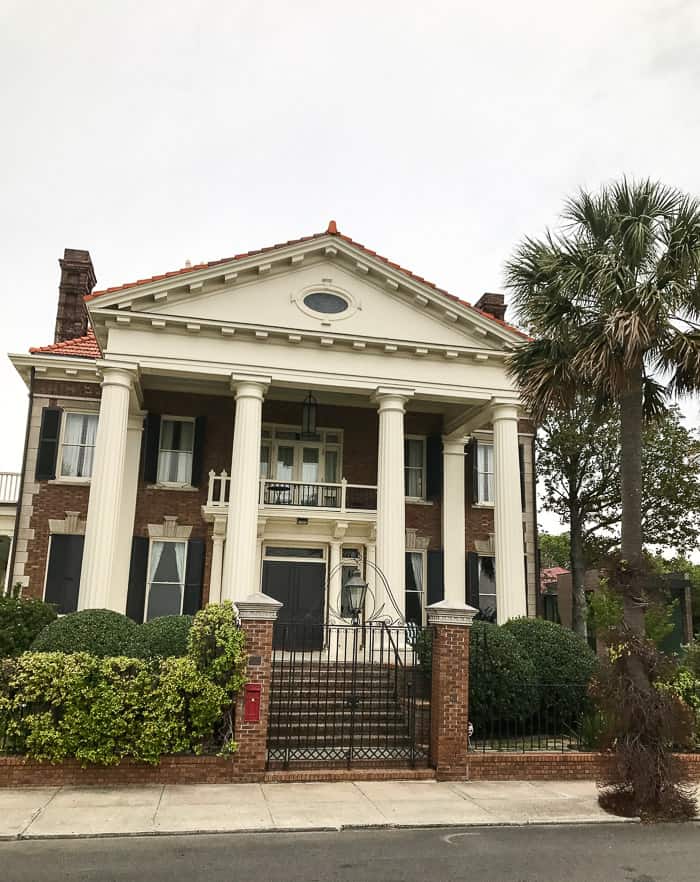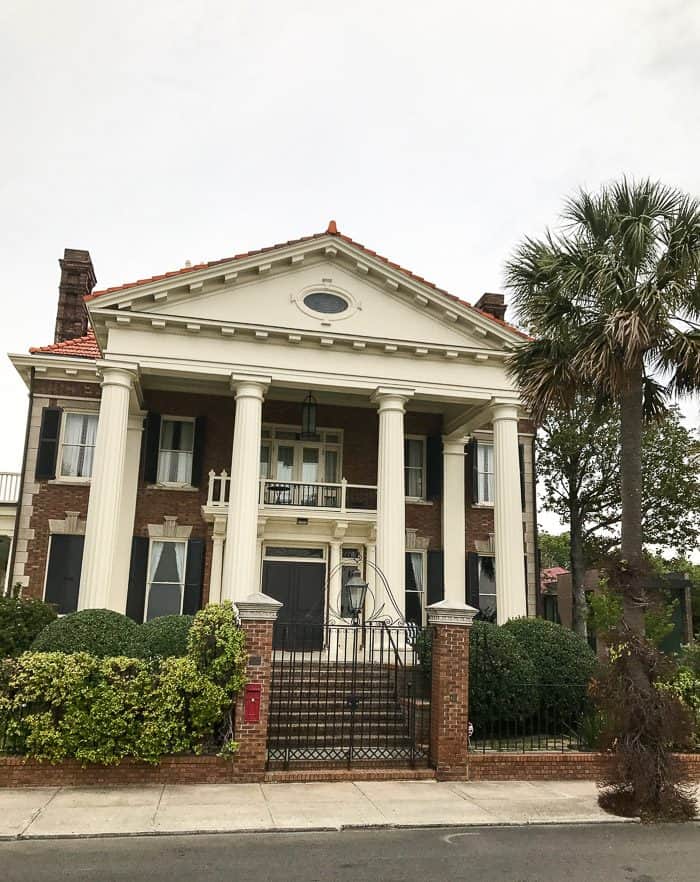 To see the city and all it's beautiful architecture, I recommend a horse carriage ride. Especially if you are short on time like we were. It's a wonderful 45-minutes ride with a guided tour by a local.
Finally, walking through Rainbow Row and Battery Park was probably my favorite activities in Charleston. The iconic row of rainbow-colored houses is just beautiful and the quaint architecture is breathtaking. Definitely make a stop for this.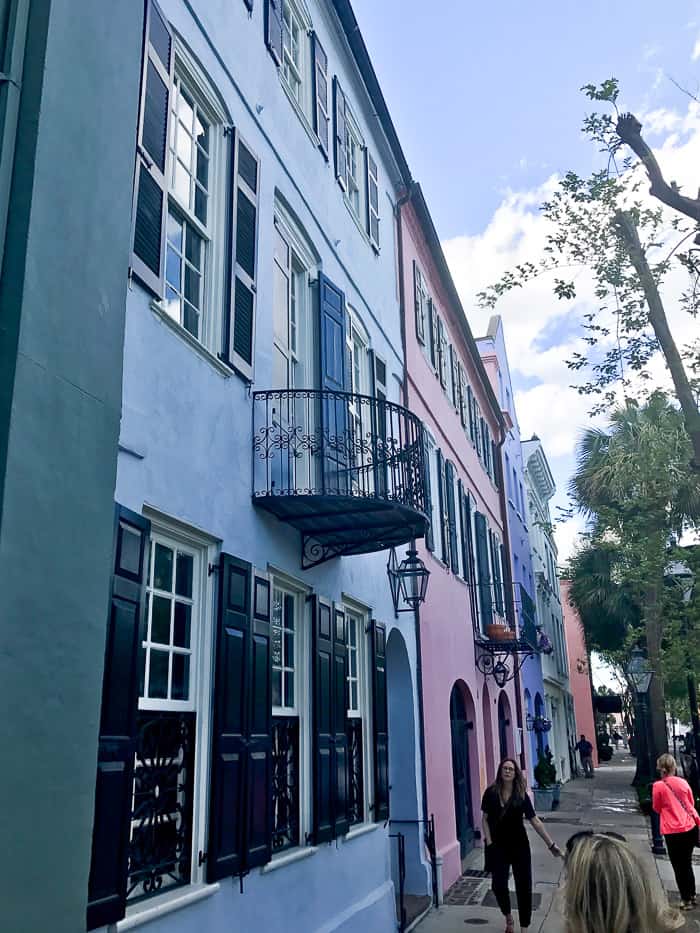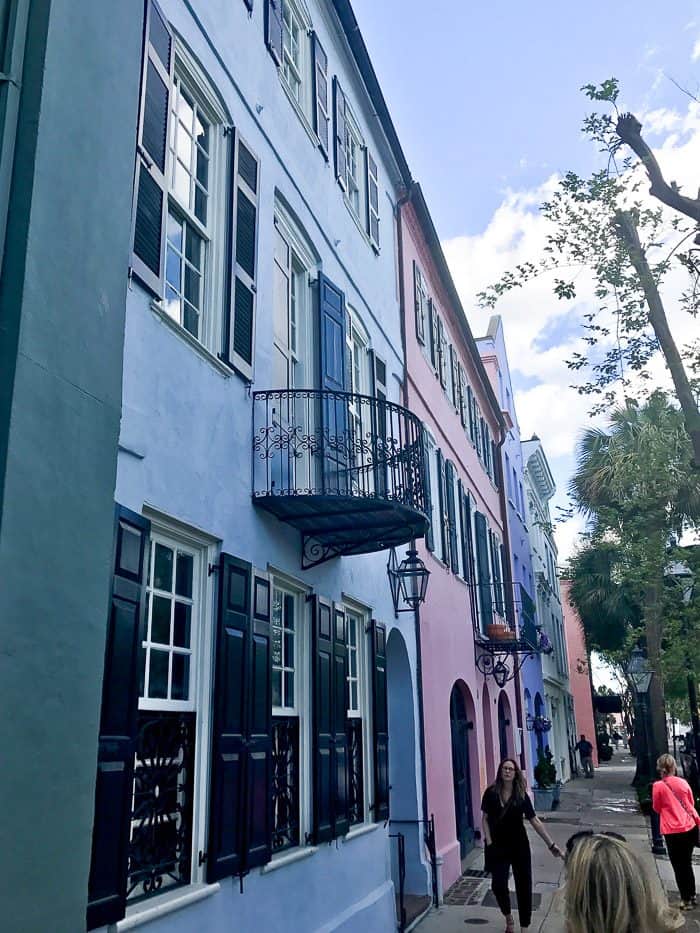 Some other suggestions for exploring that unfortunately our 3-day trip didn't accommodate include a trip to magnolia plantations, cypress gardens, folly beach and fleet landing.
There you have it folks! All the must EAT places and things to do in Charleston that I cannot recommend enough. I have compiled them all in one place below for easy access. For more ideas visit Explore Charleston.
King Street
Charleston historic city market
Horse carriage ride
Rainbow Row
Battery Park
Magnolia Plantations
Cypress Gardens
Folly Beach
Fleet Landing
Have you been to Charleston, SC? What were some of your favorites? Share with us in the comments.