5-Ingredient Brownie Energy Bites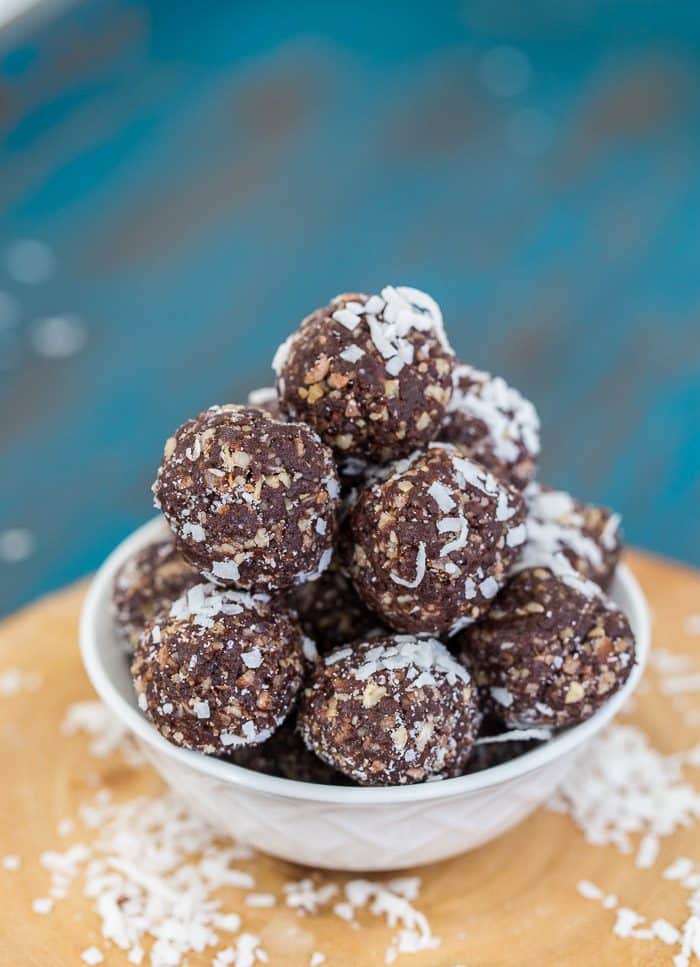 Hello friends! Happy Monday. Hope you had a great fall weekend. I have a different type of recipe for you today. One that is sweet, indulgent AND healthy. Not our usual combinations around here but you will love these. These 5-ingredient brownie energy bites are the perfect on-the-go snacks to keep you full and satisfy your sweet taste buds.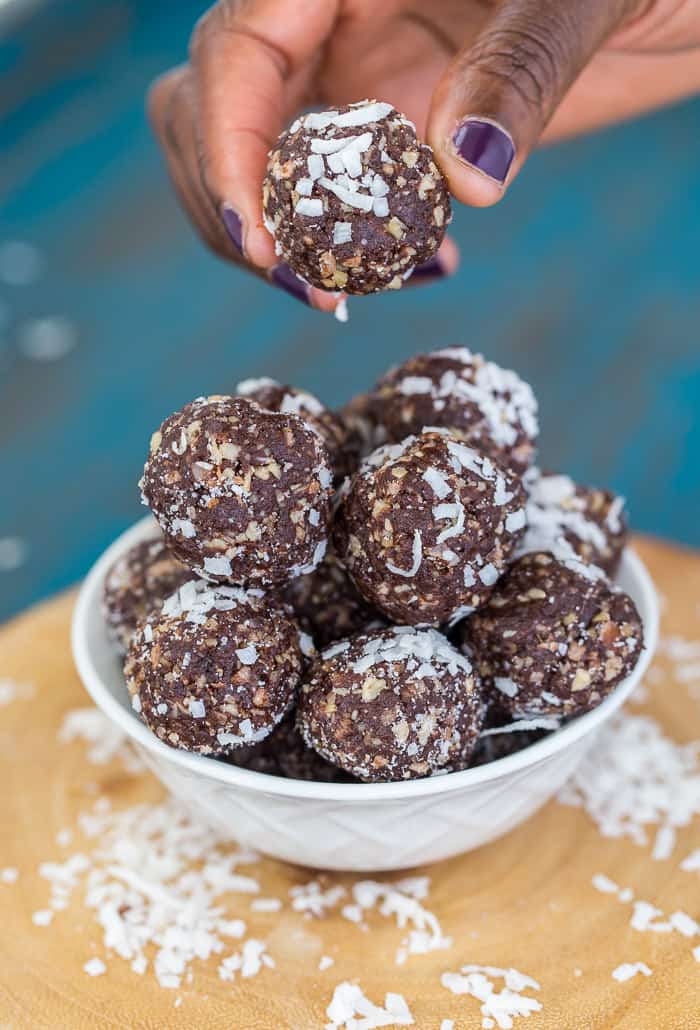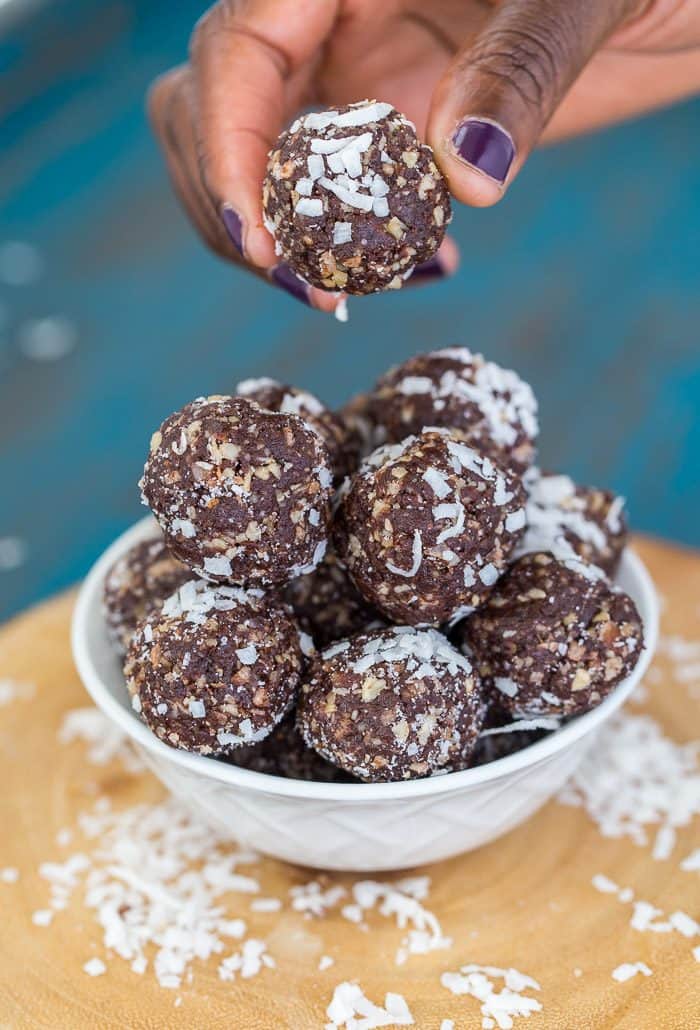 If you are like me, you need snacks mid-afternoon of your work day. Instead of reaching for another cup of coffee that is NOT going to fuel you, why not try healthier and more filling snacks? I run out of snack ideas that are healthy beyond my no-bake chocolate energy bites and coconut date balls. For more ideas, I turn to my trusted food bloggers that make it their jobs to create delicious and healthy treats for us all. One of my favorites is Jessica from Jessica in the Kitchen. She runs the popular vegan and vegetarian food blog with hundreds of amazing recipes. Even sweets!! On her quest to help make healthy reachable, she created her newest e-cookbook, It's That Easy, to show you step-by-step how to switch to a healthier meatless lifestyle. I highly recommend it as it is filled with over 70 recipes (breakfast, lunch, dinner, desserts) and a thoroughly thought out 4-week meal prep guide + a grocery list guide.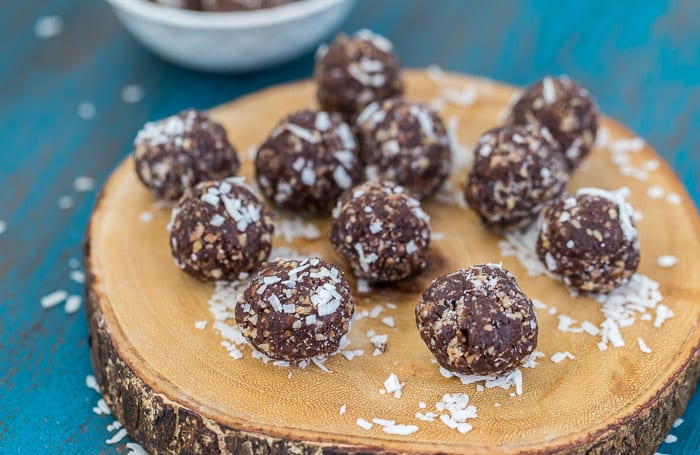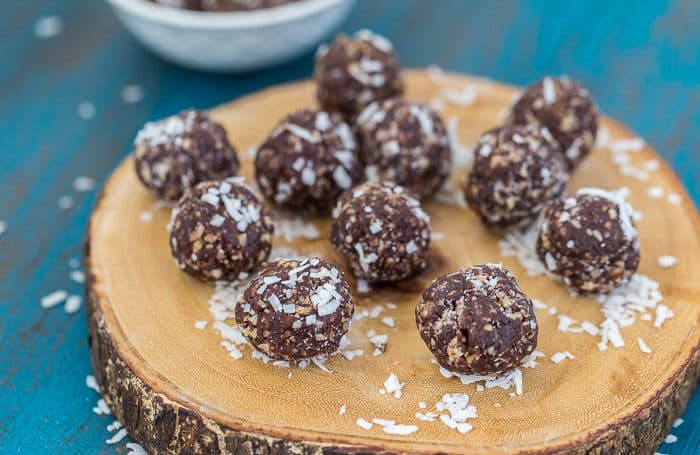 These 5-ingredient brownie energy bites were one of the first recipes I made from her eBook. It's the definition of a sweet tooth buster as it packs in your chocolate, my favorite coconut and protein fillers. So you know it will keep you full for a while.
The bites are also very easy to make with ingredients I am sure you already have in your pantry. I didn't have to buy anything but if you need Medjool dates, I am sure most grocery stores will have them. Or you can order them from Amazon (<— affiliate link).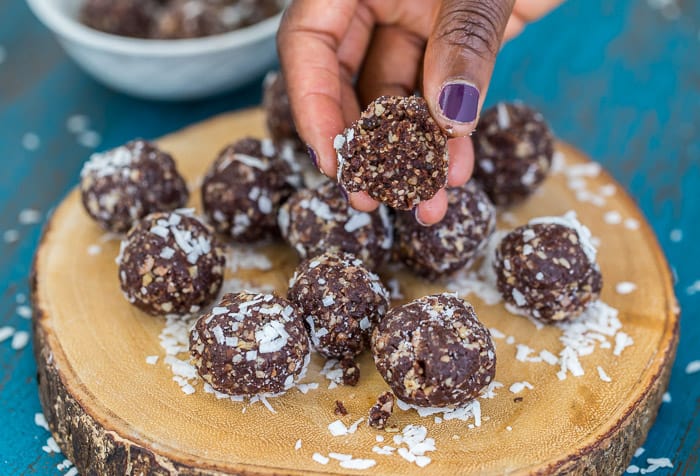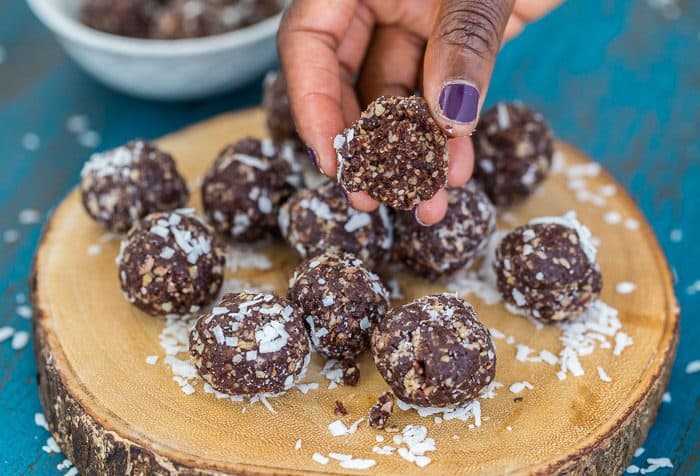 To make, just blend all the ingredients together until a dough forms. Roll into bite-sized balls and roll in coconut flakes. Let them set for about an hour in the refrigerator and enjoy! I made a double batch and freeze in ziplock bags. That way, it is easy for me to bring to work at the start of the week to ensure I have healthier snacks when that craving hits.
For more delcious AND healthier desserts, snacks and meals, check out Jessica's e-book and website.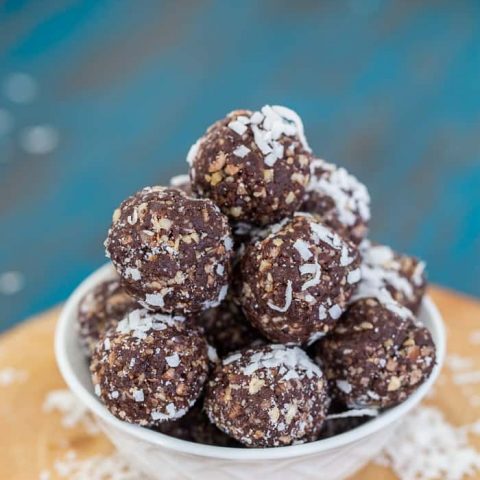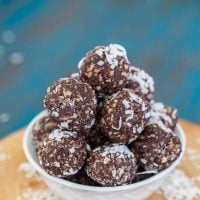 Yield: ~16 bites
5-Ingredient Brownie Energy Bites
These brownie energy bites use only 5 ingredients. They are hearty, indulgent and will fuel your mid-afternoon cravings. Dairy-free, vegan, gluten free.
Ingredients
1/2 cup walnuts
1/2 cup almonds
1 cup Medjool dates, chopped
1/3 cup + 2 teaspoons unsweetened cocoa powder
1/2 cup shredded coconut flakes, divided
pinch of salt
Instructions
In the bowl of a food processor, grind the walnuts and almonds until a dough starts to form. Add in the dates, cocoa power, 1/4 cup coconut flakes and salt. process until mixed and dough forms.
Using a tablespoon, roll one tablespoon of mixture into round balls. Place each ball into a bowl full of the remaining 1/4 cup shredded coconut. Toss balls in coconut to coat.
Refrigerate for at least an hour before serving. Store leftovers in air-tight containers at room temperature, fridge or freezer.
Notes
Stored in a ziplock bag, these freeze well. Thaw overnight at room temperature.