Banana Bread Smoothie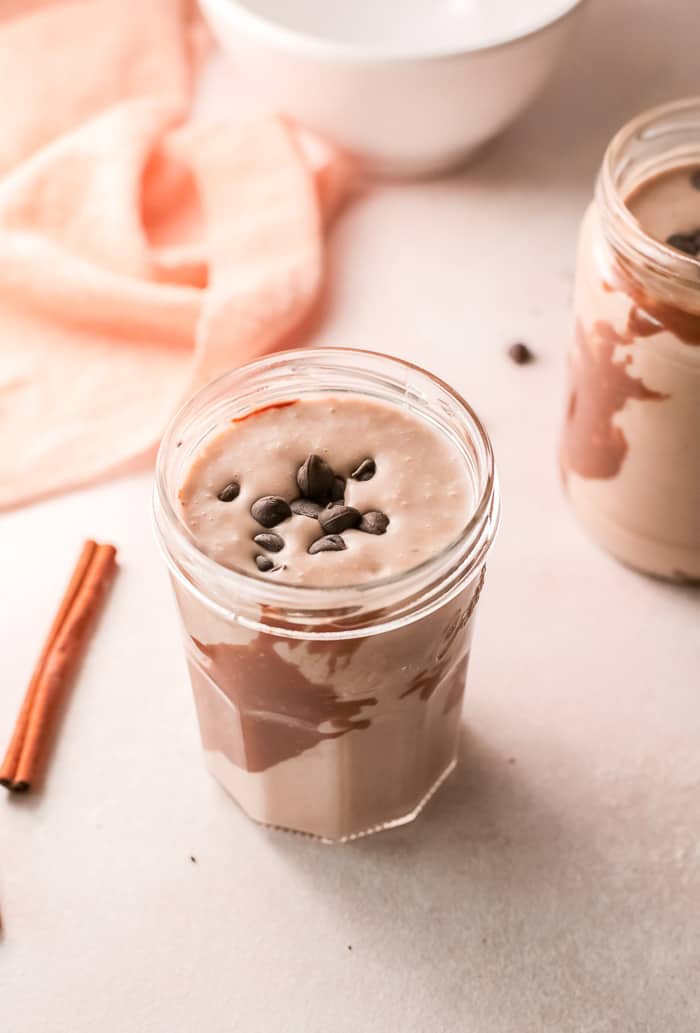 If you love banana muffins, banana bread, or a good smoothie; you've come to the right place. I've put two of my favorite things together to bring you this Banana Bread Smoothie in just under 5 minutes. Introducing the most delicious and easy Banana Bread Smoothie. This isn't just a perfect smoothie to start your day off with but, it's a great after-dinner snack too. My kids are always asking for more. If you do decide to blend this up for breakfast, you can even add in your favorite protein powder or collagen powder to the smoothie. It makes it truly nourishing. You can even make it the night before to have it ready to grab as you head out the door.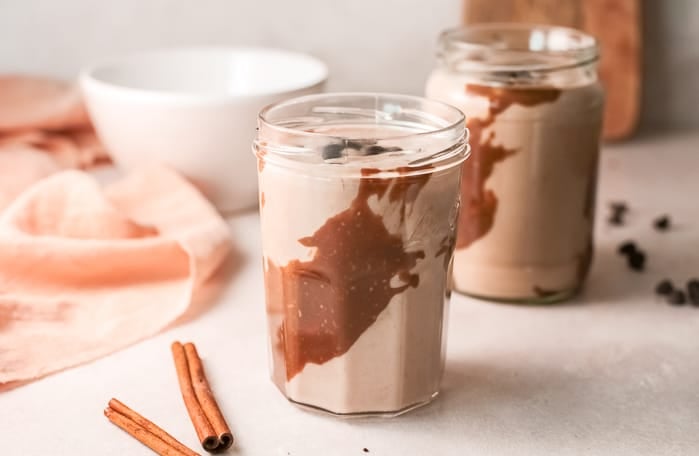 For those of you who aren't a huge fan of sweets, this is just enough sweet but not too much. Bananas are very rich in minerals and vitamins and oats are rich in dietary fibers. So not only is the smoothie delicious it's good for you too. A dessert turned into a healthier treat.
It's a perfect smoothie for when you are running late or just don't know what to make for breakfast. With just a few steps, you'll be filling your glass up in no time. It is one of my favorite smoothies to make and quite addicting. It is so yummy to the last drop!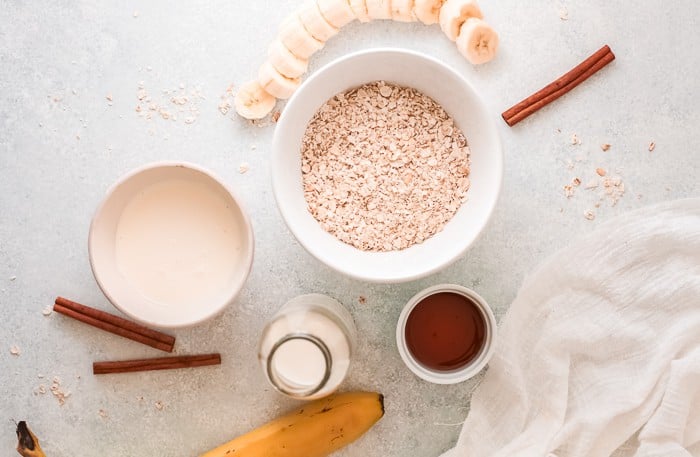 First up, grab your blender! Combine 3 ripe bananas, peeled, and all the ingredients into a blender. I would strongly suggest fresh bananas for this smoothie. But, you can also use frozen bananas if it's easier for you. Add some ice and blend until everything is smooth and well blended. That's a wrap!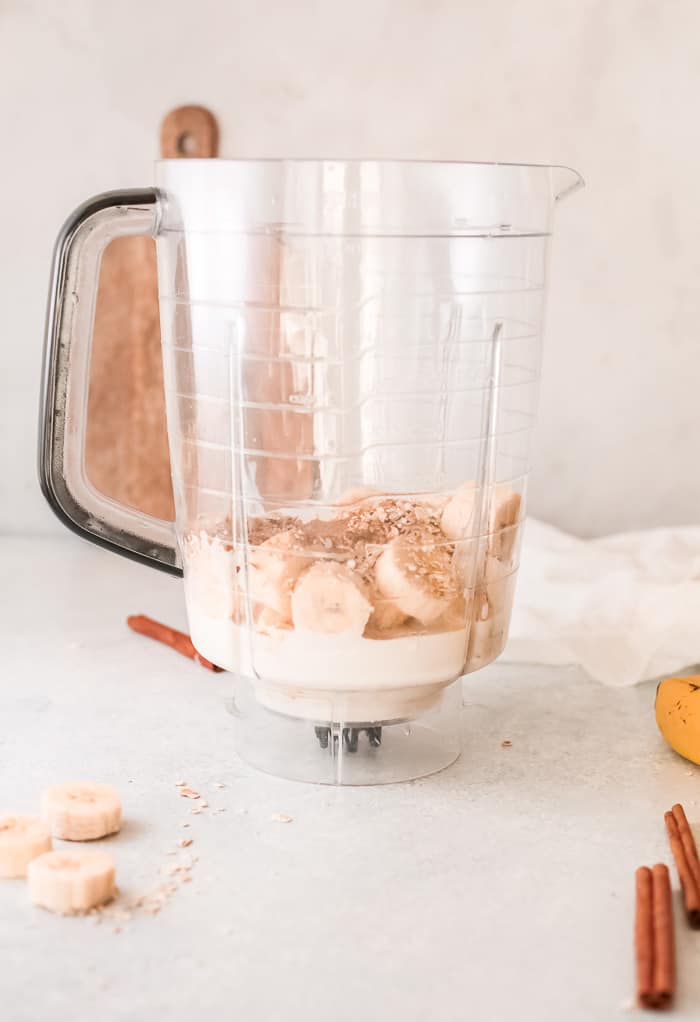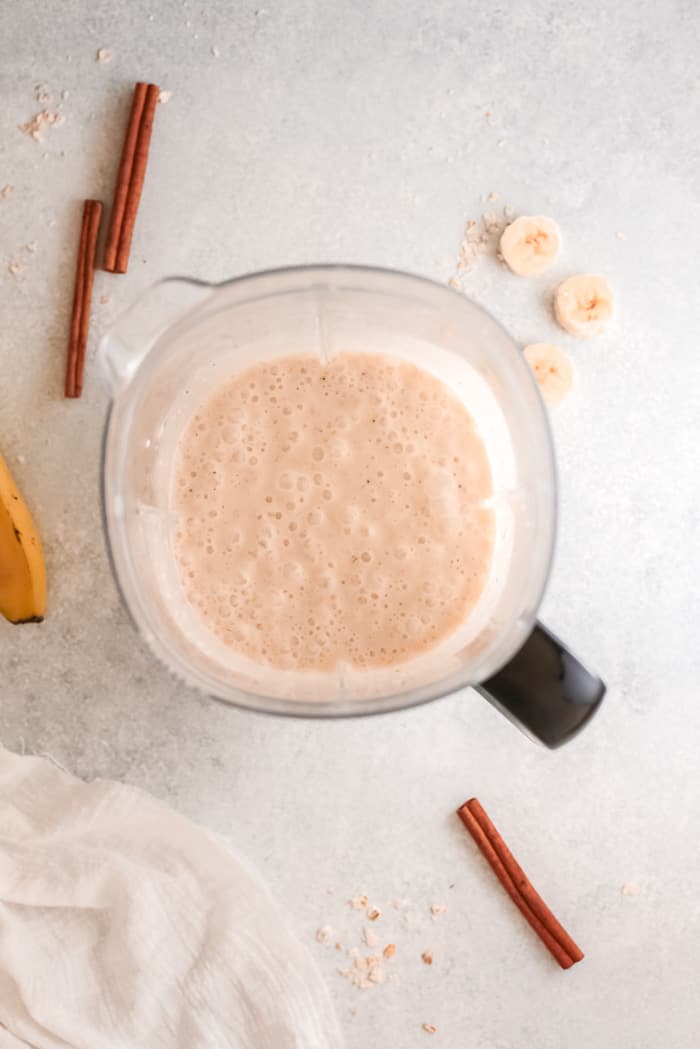 Now all you need to do is serve it immediately. Pour it into a glass and top with sprinkled cinnamon, oats, chocolate chips, or honey drizzle. You can even add more bananas, crushed almonds, or cashews if you want to. No matter what you top it with, it's still absolutely delicious and a great way to jump-start your day.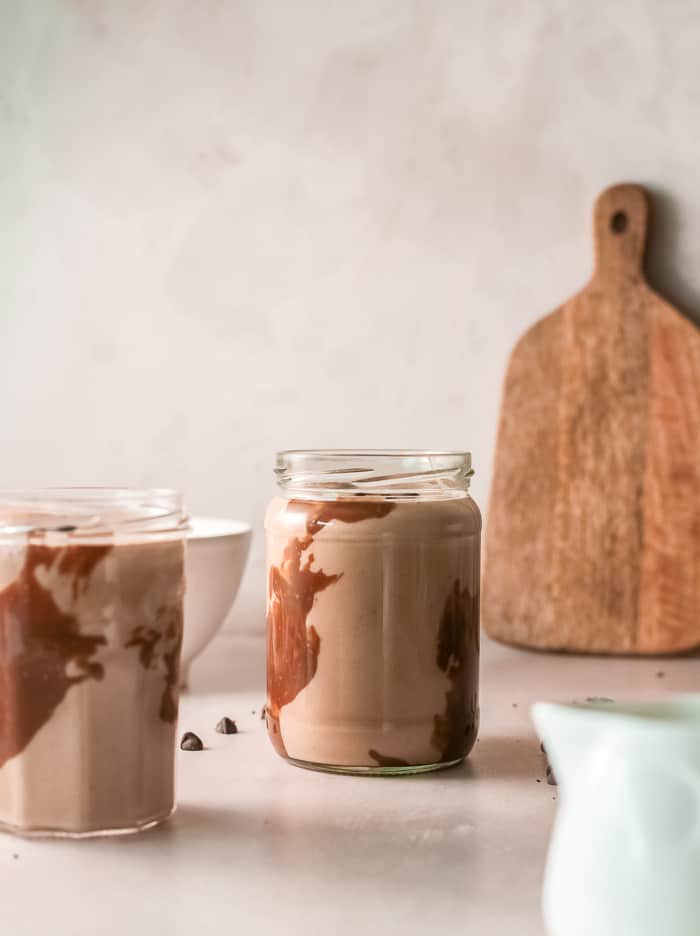 I don't think it can get much easier! Not even 5 minutes, a few easy steps and you have a quick and easy power breakfast smoothie. You will definitely have this one on rotation. It is sure to help you stay full longer and loaded with proteins.
Keep in mind, you are welcome to use granola instead of oats. If you are vegan, you can skip the greek yogurt. Just use your favorite nut milk instead of dairy milk. It's just as good!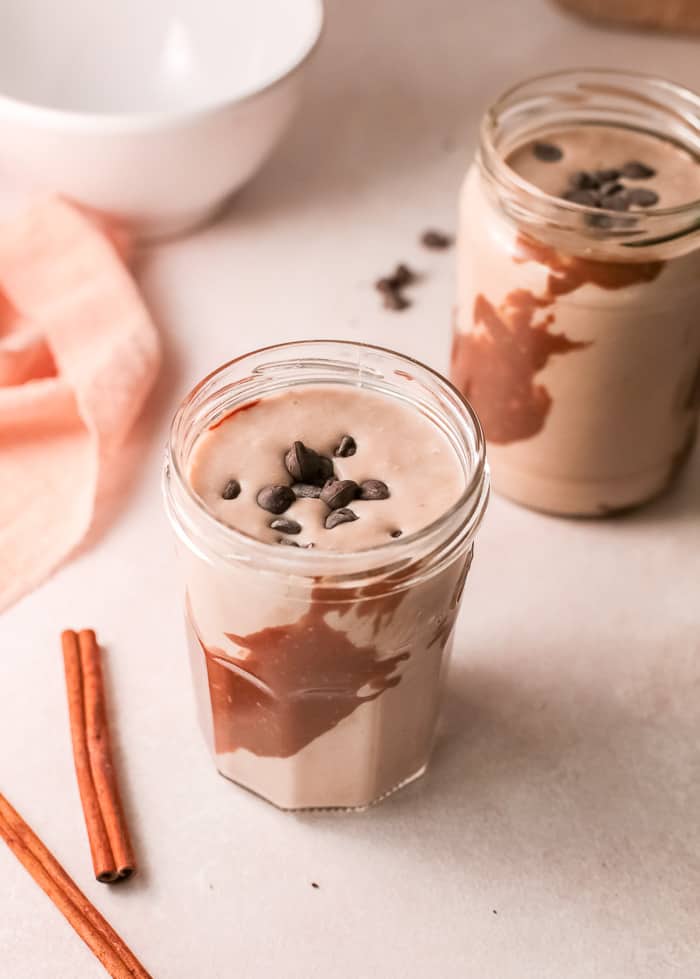 Leave me a comment below once you've tried it and let me know if you made any substitutions or added anything to your smoothie. I know you are going to enjoy Banana Bread Smoothie.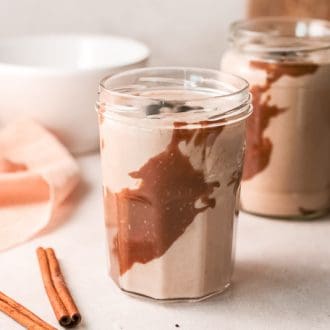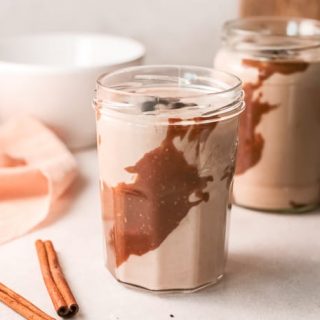 Yield: 2 large smoothies
Banana Bread Smoothie
Ingredients
3 ripe bananas, peeled
¾ cups old-fashioned rolled oats
1 ½ cups milk of your choice (I like almond milk)
½ cup plain Greek yogurt
2 tablespoons maple syrup (optional)
1/2 teaspoon ground cinnamon
1/4 teaspoon nutmeg
Instructions
Combine all the ingredients in a blender with some ice and blend until everything is smooth and well incorporated.
Serve immediately. Top with oats, sprinkled cinnamon, chocolate chips or honey drizzle.
Notes
I used fresh bananas but you can also use frozen bananas if you prefer. You will not need ice for this.
Recommended Products
As an Amazon Associate and member of other affiliate programs, I earn from qualifying purchases.