Tres Leches Bundt Cake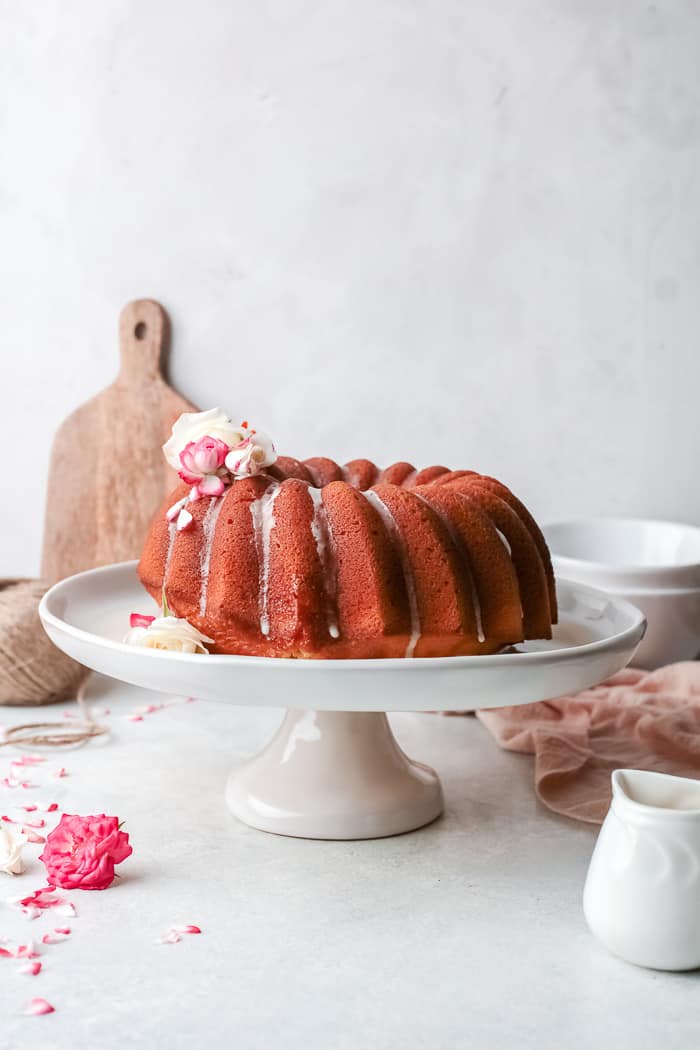 Hey friends! It has been a busy week over at our household, but that never stops the baking magic from happening. It is so therapeutic and just helps me forget about the stress of the day and focus on creating a delicious treat to share with you all. today's treat is this Tres Leche Bundt Cake. It's delicious and gooey perfect.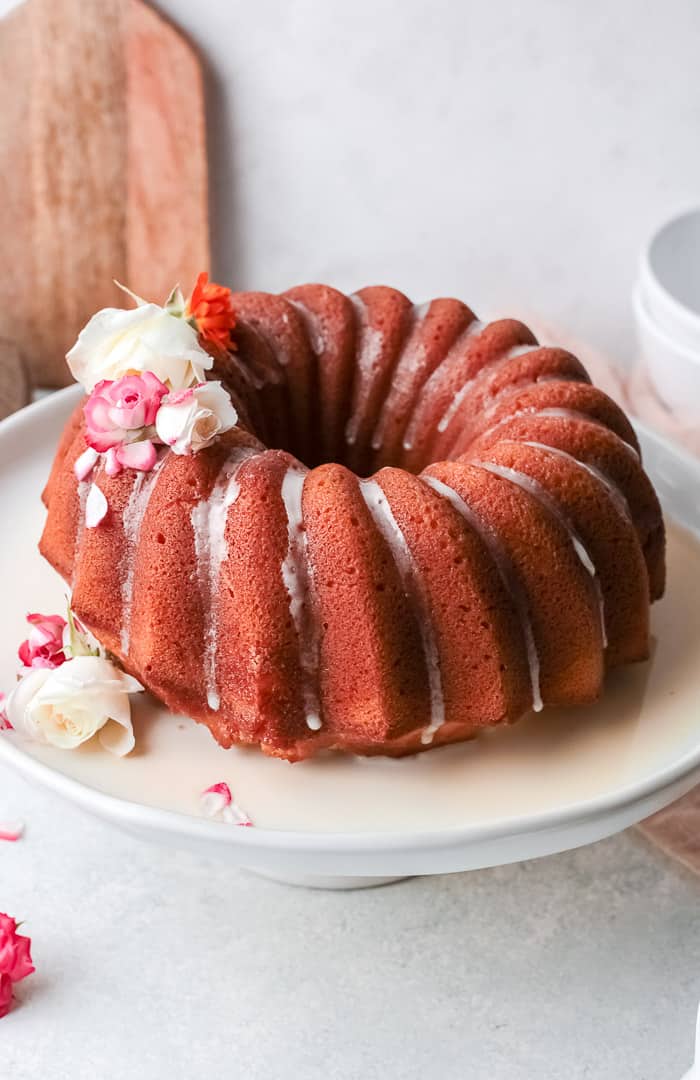 As the name implies, Tres Leches cake is made with three different types of milk. I have a coconut tres leches cake on the blog and one of my go-to when I am craving this decadent treat. However, this year, I wanted to try the concept on a bundt cake and hence the creation of this tres leches bundt cake. The idea is the same, a cake is drenched in three different types of milk. The cakes are different of course. Instead of a light airy sponge, I am using a dense bundt cake with a delicate crumb that is soaked in a milk mixture.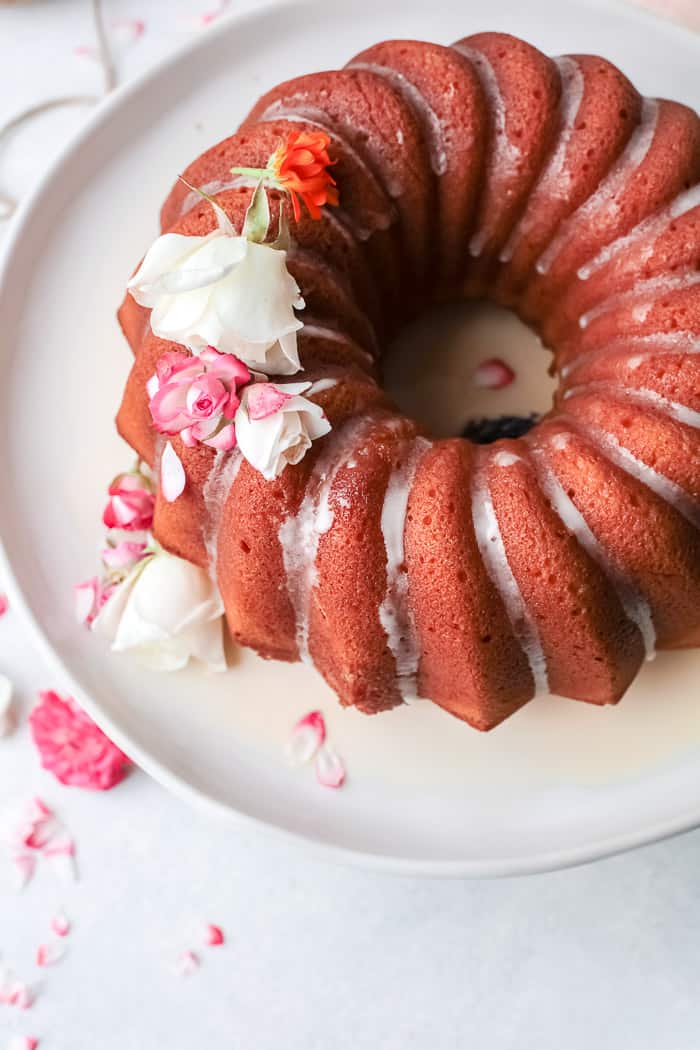 If you've been around here, you know I love bundt cakes. They are one of my favorite things to bake for a few reasons. One, they are easy. Two, they require minimal to no decorations, and third, they are not as sweet as your traditional icing cake so they work perfectly in a brunch or breakfast spread. The Africans in my life love this last fact and why this coconut bundt cake is one of their favorites.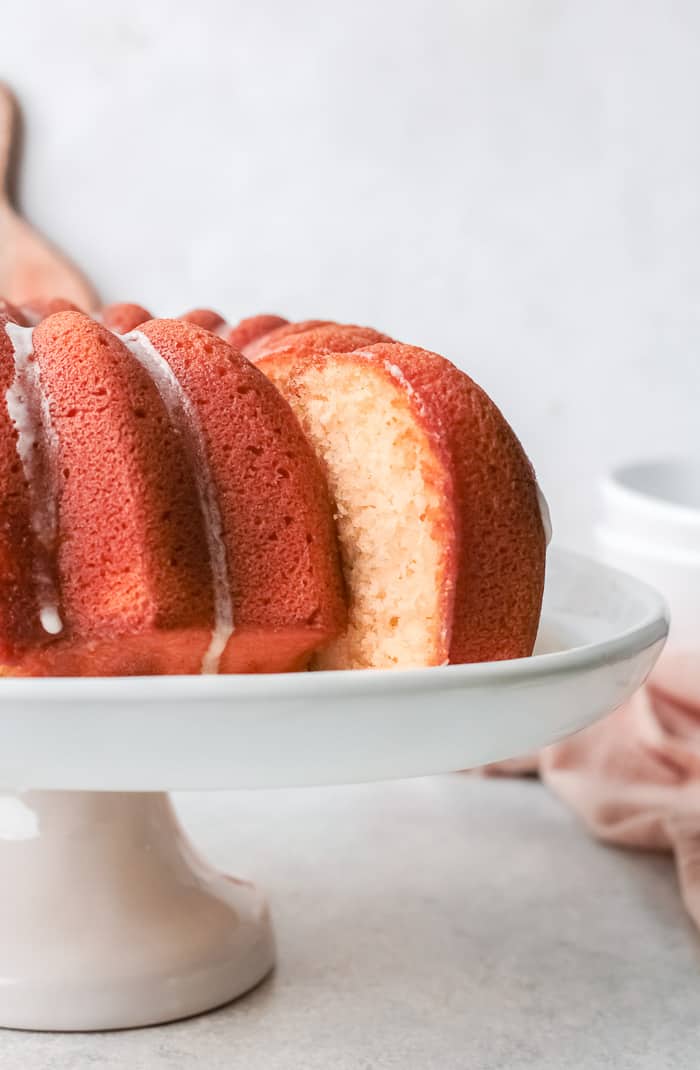 With this last year of COVID, we have not been able to enjoy the company of friends or family like we are used to. Now visits consist of masks and staying six feet apart and delivering cakes. With the warmer weather upon us, it is a great time to enjoy the company of loved ones outdoors. I'm sure you have a lot to catch up on so make the visit memorable. Bake this Tres Leches Bundt Cake, brew a pot of coffee or tea and you have the perfect date. Served with fresh fruit, you have the perfect brunch cake.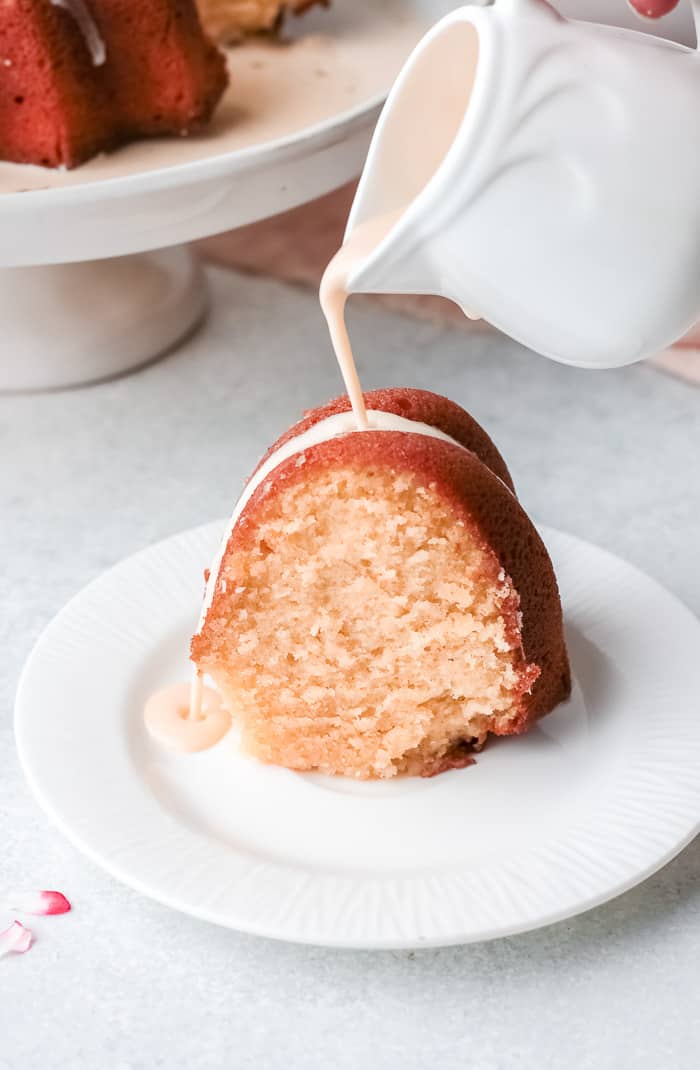 Super easy to create with ingredients I'm sure you have right in your pantry.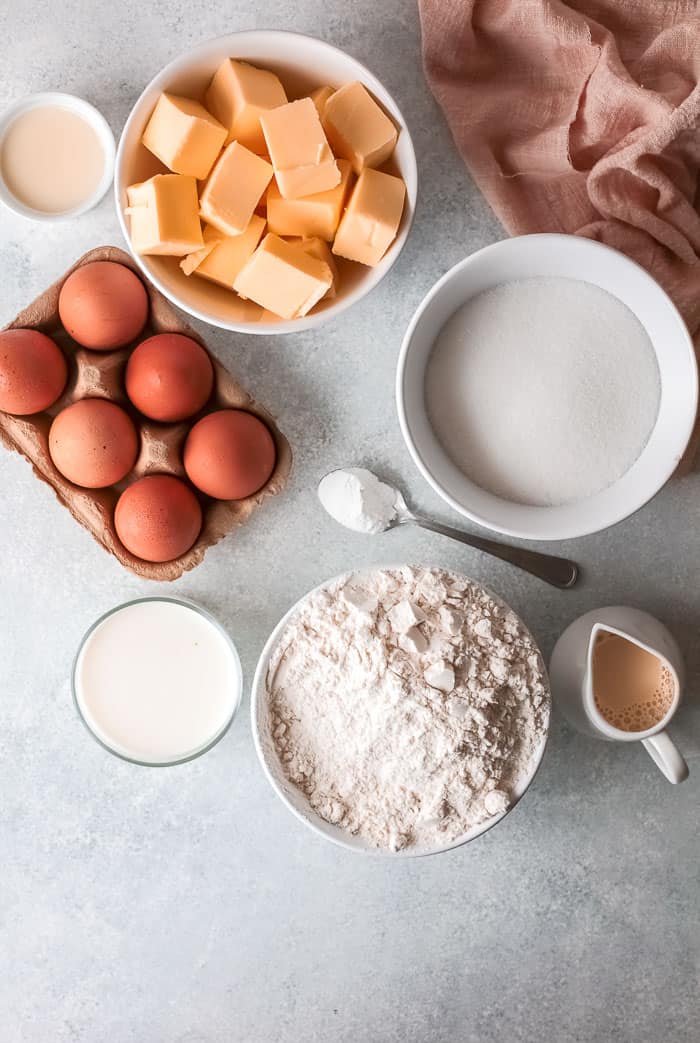 With two young kids, I am all about easy baking with as little clean-up as possible. Especially since this cake has no icing or frosting I feel better about my kids eating two to three slices at a time. Minimal crazy sugar rush over here :-).
Let me know how you choose to serve it in the comment section below. Enjoy!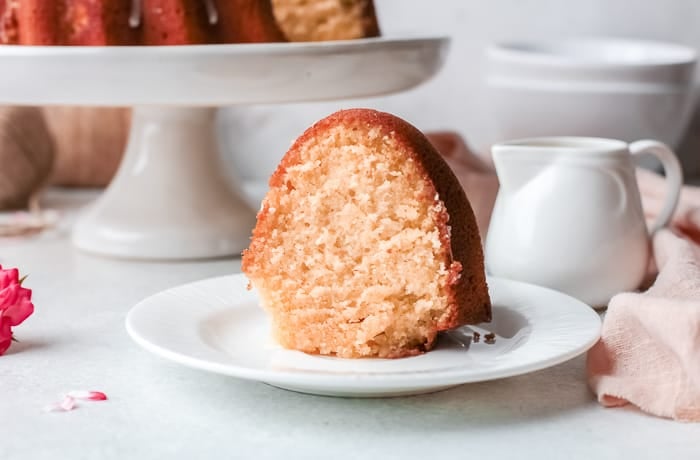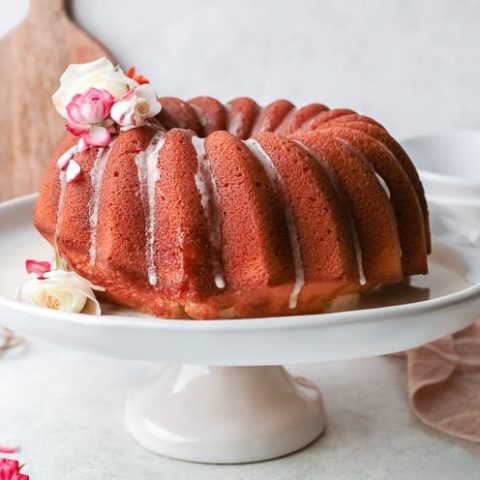 Yield: 1 bundt cake
Tres Leches Bundt Cake
Ingredients
For the bundt cake:
1 ½ cups unsalted butter, softened at room temperature
1 ½ cups granulated sugar
6 large eggs, at room temperature
3 cups all-purpose flour
3 teaspoons baking powder
1 teaspoon kosher salt
1 cup whole milk
1 teaspoon pure vanilla extract
For the tres leches topping:
1 can (14 ounces) sweetened condensed milk
1 can (14 ounces) evaporated milk
¼ cup whole milk
Instructions
Preheat the oven to 350 degrees. Lightly grease a 10 or 12-cup bundt pan with baking spray and set aside.
In the bowl of a stand mixer fitted with the whisk attachment, beat the butter and sugar on medium speed until it lightens in color, about 3-5 minutes.
Add the eggs, one at a time, and mixing until each combine.
In a medium bowl, whisk together the flour, baking powder, and salt.
Alternatively, add in the flour and milk, mixing until just combined after each addition, beginning and ending with the flour.
Spoon the batter into the prepared bundt pan and take it to the oven. Bake for 50 minutes to 1 hour or until done.
Remove from the oven and let it cool for at least 10 minutes in the pan. Then gently loosen the edges with a spatula. Turn the cake over and place it on a serving plate.
Using a skewer, poke holes all over the whole surface of the cake. This will allow the milk mixture to sink into the cake.
In a small bowl combine the sweetened condensed milk, evaporated milk, and milk.
Slowly pour ¾ of the milk mixture over the cake. You want to pace this step so the cake soaks up the milk. Cover and refrigerate for at least 2 hours.
Serve sliced with a drizzle of the remaining milk mixture.
Recommended Products
As an Amazon Associate and member of other affiliate programs, I earn from qualifying purchases.