7UP Cherry Almond Sparkler
This post has been sponsored by 7UP and Walmart. All thoughts and opinions are my own.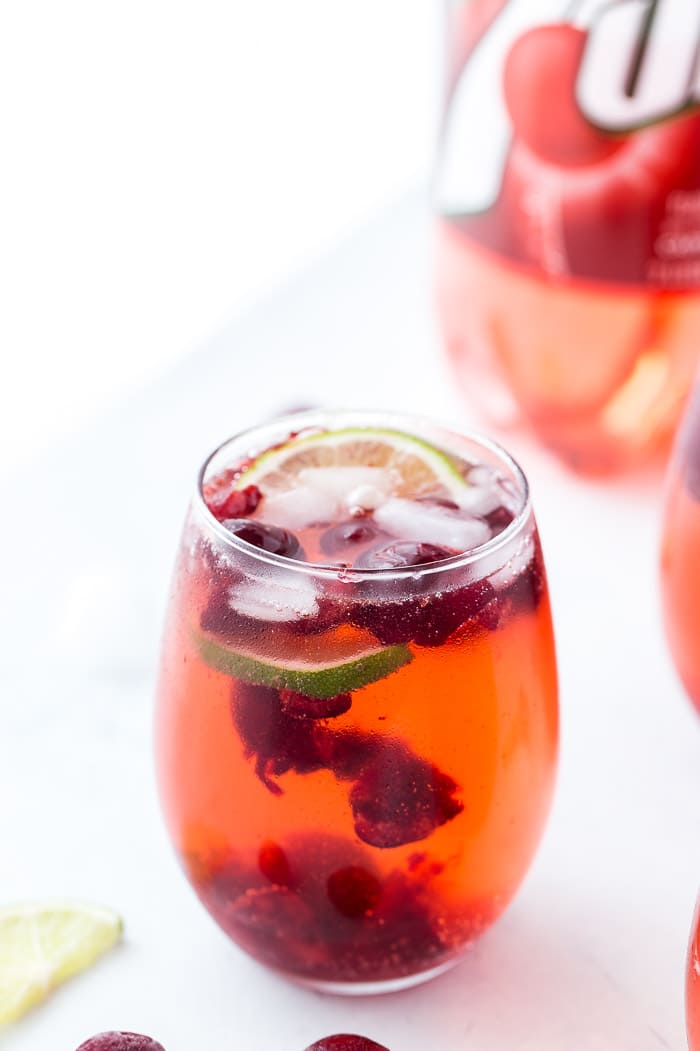 Summer is here!! The unofficial start of summer is this weekend and I have a refreshing sweet 7UP cherry almond sparkler for you to start your celebrations!
Are you excited for summer? Do you have your summer bucket list yet? I am very excited as we didn't really have a spring. It's been cold, rainy and miserable but now we are jumping straight into summer and I am planning activities that I would like us to do. I found this list of outdoor activities to do in Upstate NY that I will be closely following. Lots of hiking, state parks, animal parks and zoo for the family. We are also going camping (well, fancy camping) with my in-laws and I am looking forward to all the grilling, summer desserts and s'mores we will be eating. Of course with all this hustle and bustle, I need to prepare for each outing and I love shopping at Walmart for our summer outdoors necessities.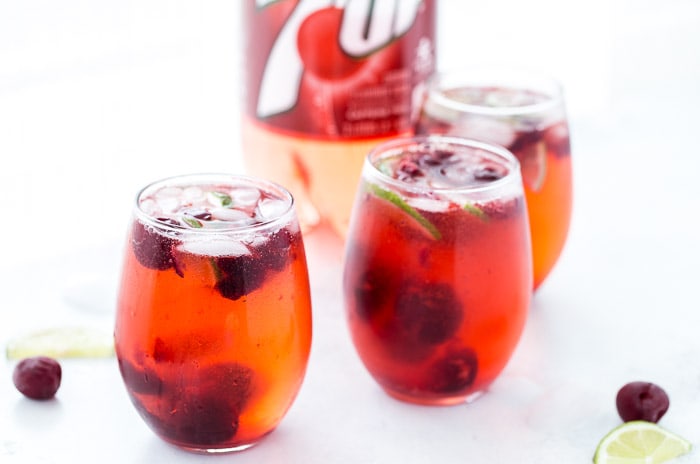 Along with the warm weather comes the need for refreshing drinks and cocktails. This 7UP Cherry Sparkler is going to be on repeat for my family as it is perfect for those hot summer days. I suspect it will be for you too. What's not to like? Refreshing 7UP combined with sweet cherries muddled with hints of almond and lime juice.
It's very easy to whip up too which makes it great for large gatherings. Just muddle your sweet cherries with some sugar, lime juice and almond extract in a large pitcher. Top with ice and bubbling 7UP Cherry, mix, mix and you are all set with this sparkler bursting with summer flavors. If you don't have fresh cherries feel free to use frozen cherries (thawed before use) and you can also use regular 7UP. Just don't leave out that hint of almond extract as it does bring out the flavors of the cherries (big time!).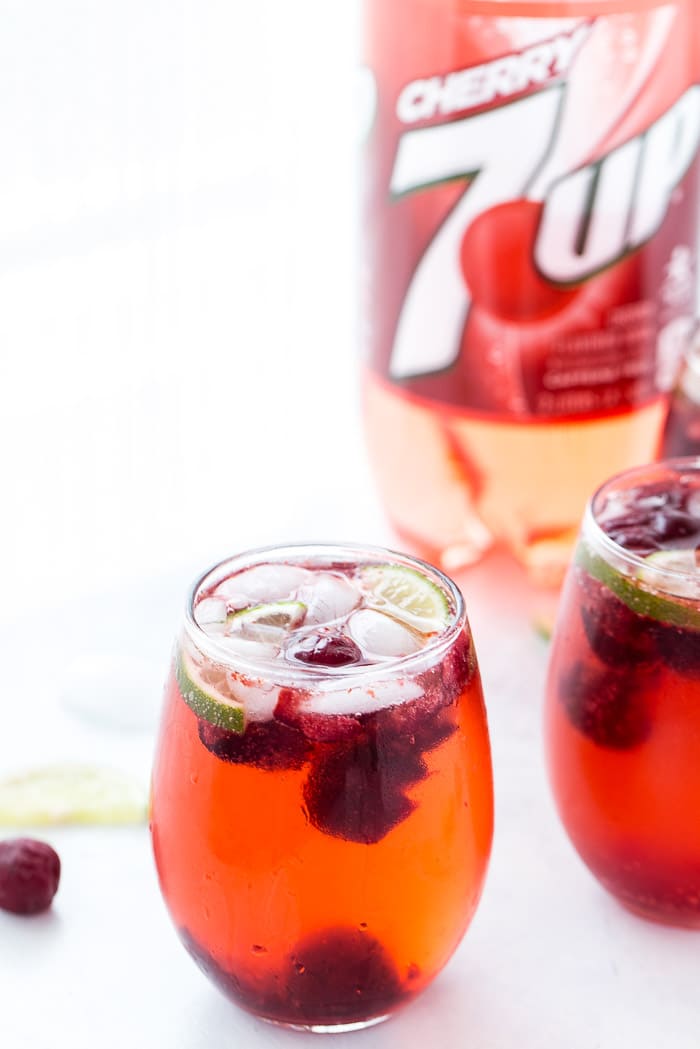 Check out how easy it is to make this 7UP cherry almond sparkler in this video.
As you are going along with your summer planning, keep this sparkler in your recipe box. It's a crowd pleaser and perfect for any barbecue or picnic.
Be sure to pick up some 7UP at Walmart and whip up these sparklers this weekend. May I suggest these pineapple jalapeño burgers or these hot dogs?
For more refreshing 7UP summer recipe ideas, visit their recipe hub. Let the summer festivities begin!!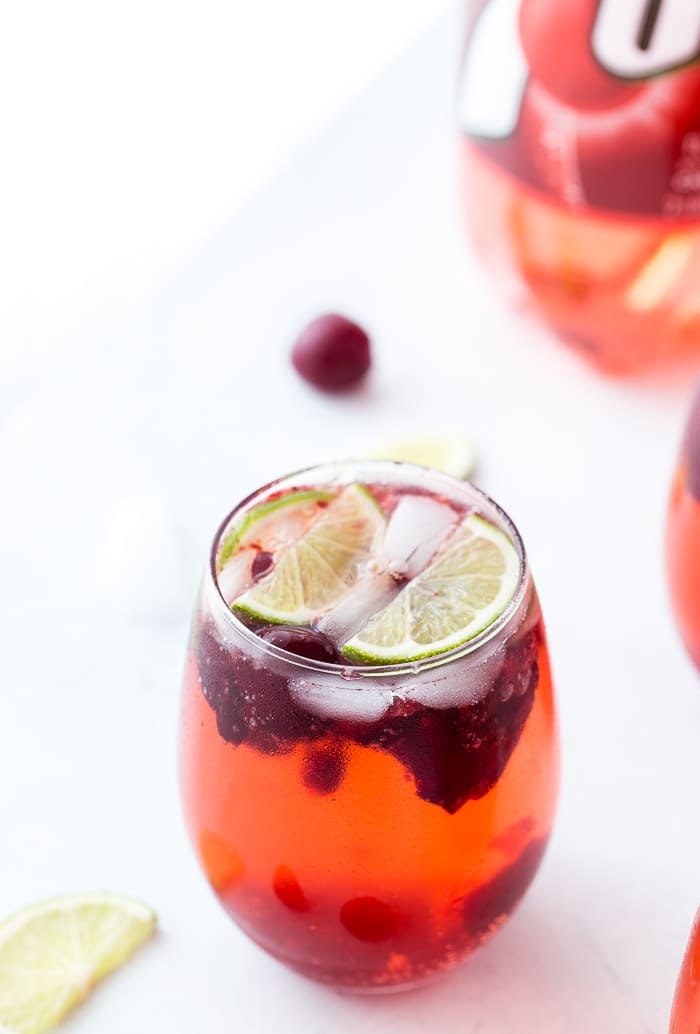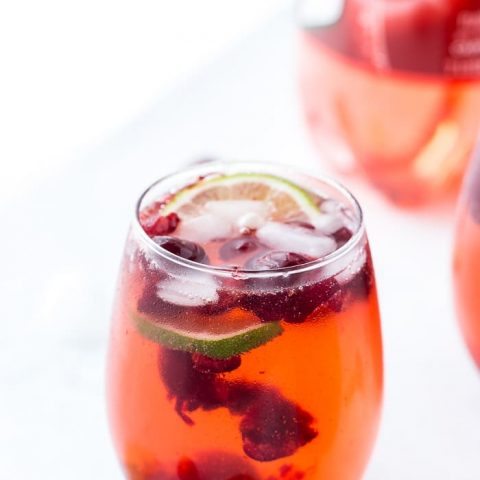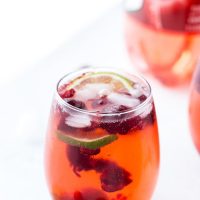 Yield: 2 servings
Cherry Almond Sparkler
Ingredients
2 cups fresh cherries, pitted and washed
1/4 cup granulated sugar
Juice of one lime
1/2 teaspoon almond extract
ice
12 ounces 7UP Cherry or 7UP Regular
Instructions
In a large pitcher, combine the cherries with sugar.
Muddle together until cherries release juices.
Add lime juice and almond extract. Mix.
Add ice and top with 7UP Cherry.
Serve in individual glasses with ice and fresh cherries and fresh mint leaves.
re