Chocolate Coconut Panna Cotta with Dulce Leche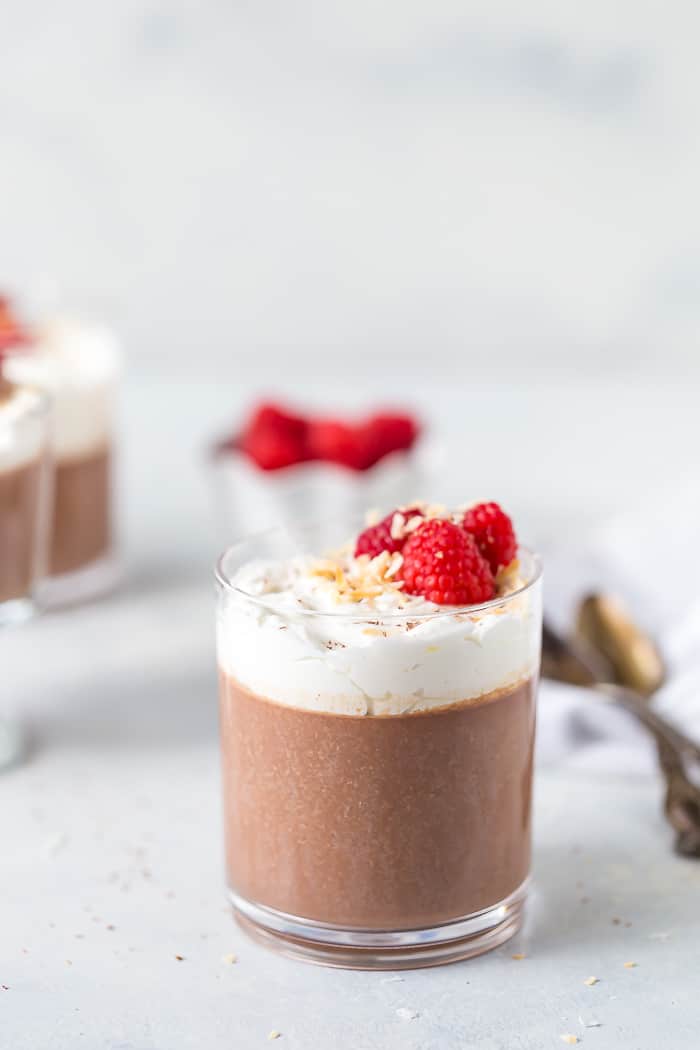 Hi friends! I am not sure how we are in February and I have yet to share with you a new recipe to celebrate Valentine's Day. This chocolate coconut panna cotta is perfect for you chocolate lovers and a great sweet treat for a date night at home.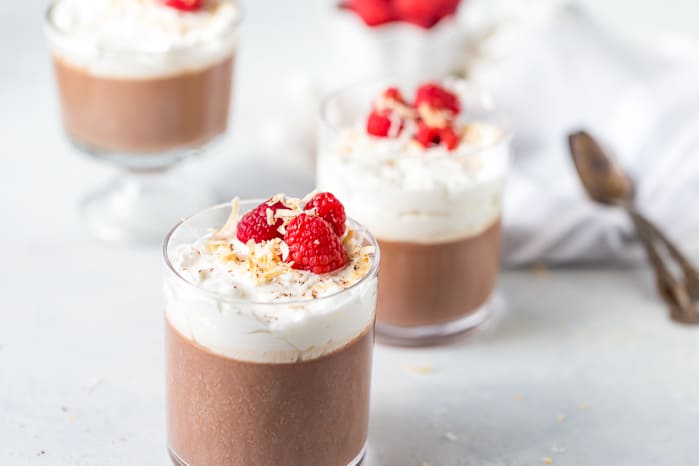 Valentine's Day is just around the corner. I absolutely love Valentine's Day. It's an excuse to tell the people you care about that they are special. What better way to spread the love than with some fabulous treats! I have several delectable Valentine's Day sweets that are full of festive cheer. The kids and I have such fun making them to share with family and friends! Unfortunately, this year we have adapted to sending homemade cards to our loved ones.
​I will be making this chocolate coconut panna cotta with dulce leche for my husband and I. We will have a special dinner and these creamy cups of chocolate-y goodness will be a great way to end the day.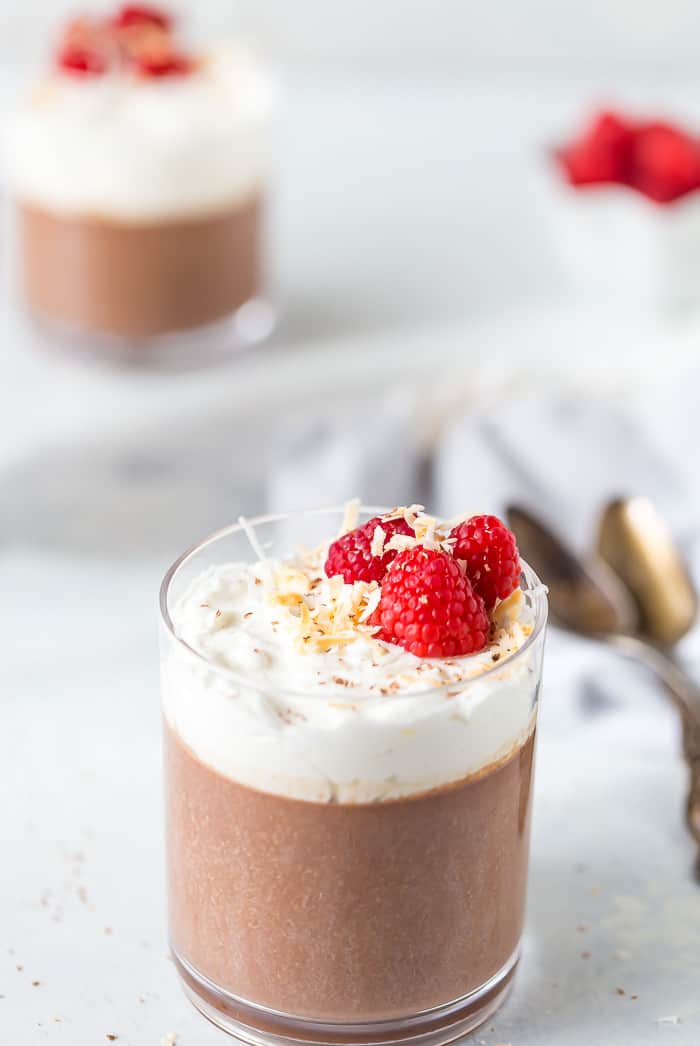 Are you a fan of panna cotta?? It's one of my favorite custard desserts and it is so easy to make. Sweetened cream that is thickened with gelatin. It is easy to add flavor to this cream which is in my opinion is the beauty of panna cotta. A simple, yet rich dessert that can be customized to your liking. This coconut mango panna cotta from last summer and this coconut key lime panna cotta two favorites.
This chocolate version is decadent, creamy and full of tropical coconut flavor with notes of caramelized sugar thanks to the dulce leche. The coconut adds a great flavor to the custard and brings out the richness of chocolate. If you'd like a dairy-free version, feel free to use all coconut milk and skip the dulce leche.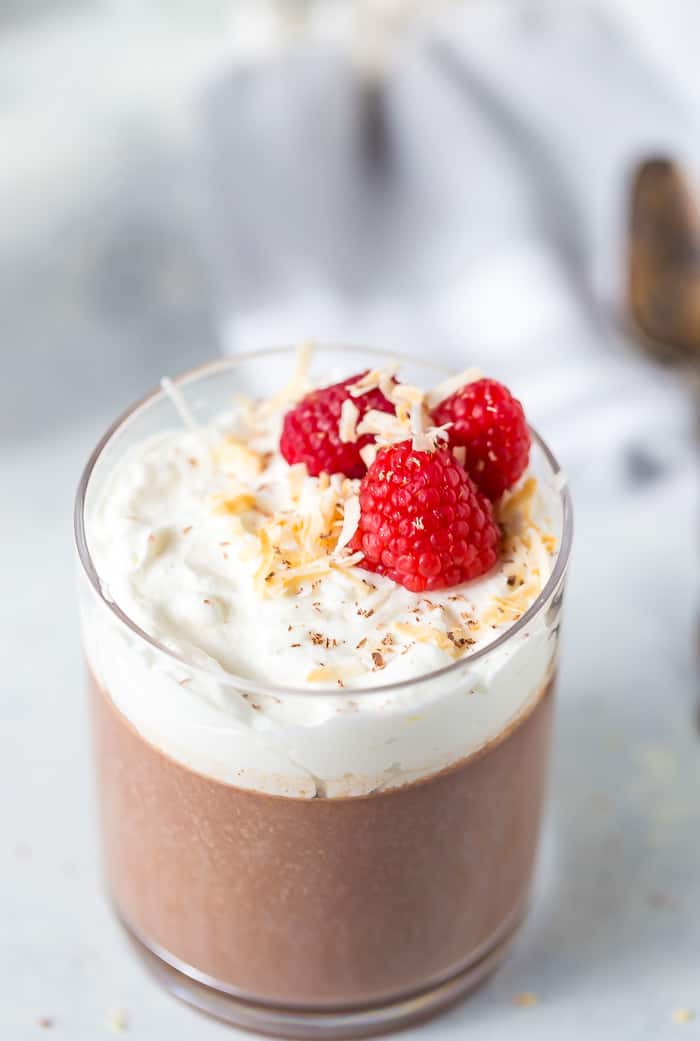 This is a rich dessert and one I think you may only be able to enjoy in small doses. If you are a sweets fan, then this is for you!
If you are looking for an easy valentines day treat, I hope you will try this chocolate coconut panna cotta. It is bursting with sweet dulce leche, coconut flavor and decadent chocolate. I hope you found some fun and delicious Valentine's Day sweets you want to try!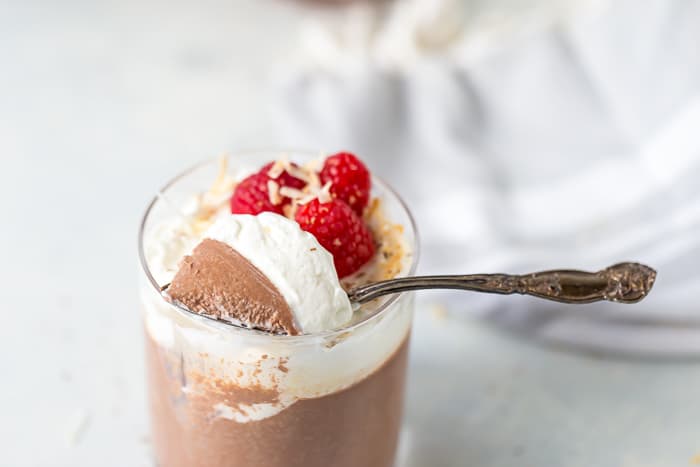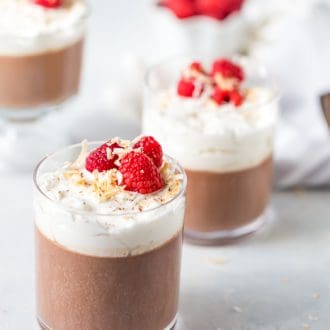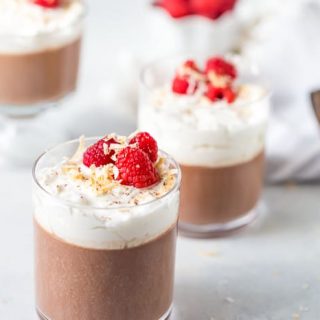 Yield: 3 8-ounce servings
Chocolate Coconut Panna Cotta
Total Time
6 hours
25 minutes
Ingredients
2 teaspoons powdered gelatin
3 tablespoons water
1 teaspoon pure vanilla extract
6 ounces chocolate bar, chopped
1½ cups heavy cream
1 cup canned coconut milk, well shaken
1/3 cup granulated sugar
1 cup dulce leche
TOPPING:
homemade whipped cream, fresh raspberries, chocolate shavings
Instructions
In a large bowl, whisk together the gelatin, water, and vanilla extract. Let sit while you prepare the rest.
In a heat-proof bowl, place the chocolate with 2 tablespoons of the heavy cream. Microwave in short 15 seconds bursts to soften chocolate. Stir until smooth.
In a medium saucepan, combine the remaining heavy cream, coconut milk and sugar. Bring to a gentle simmer over medium-low heat, stirring occasionally until sugar dissolves.
Remove from heat and whisk the gelatin mixture into the warm milk until gelatin is completely dissolved. Whisk in the chocolate mixture until completely blended.
Prepare three 6-ounce ramekins or mini bundt pans or glasses. Place 2 tablespoons of dulce leche at the bottom of each ramekin.
Pour mixture into each prepared ramekin. Chill overnight or until set.
Top with fresh whipped cream, fresh raspberries, coconut flakes, and chocolate shavings.
Store leftovers refrigerated.
Notes
You can use all coconut milk for a dairy-free option. Be sure to use dairy-free chocolate.
Recommended Products
As an Amazon Associate and member of other affiliate programs, I earn from qualifying purchases.