Breakfast Casserole
With bacon, sausage, cheese and lots of veggies, this easy Breakfast Casserole recipe is sure to be a hit at any weekend brunch!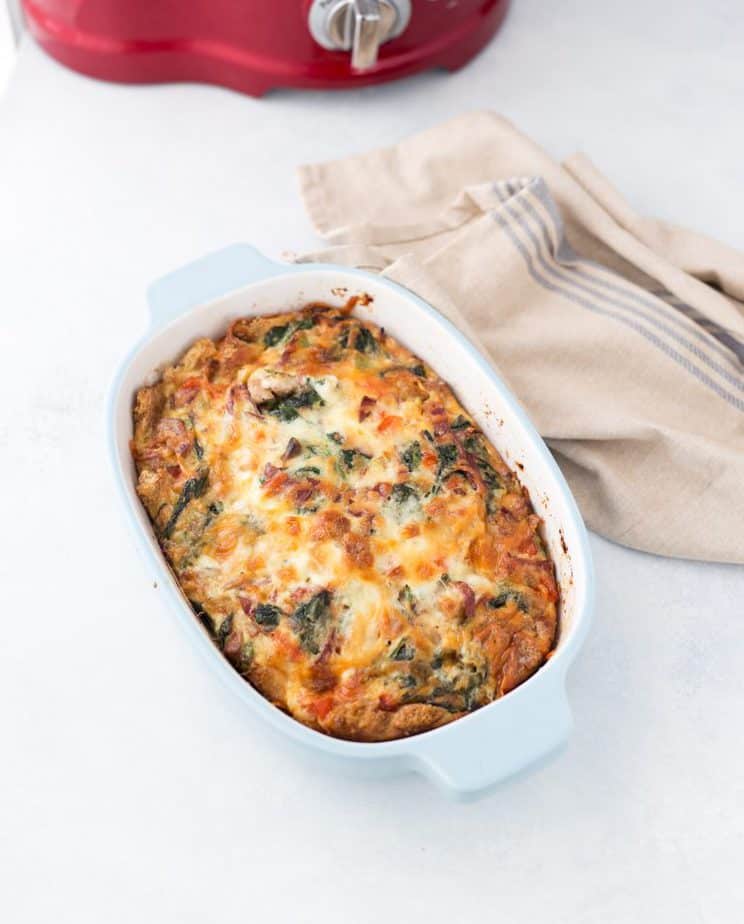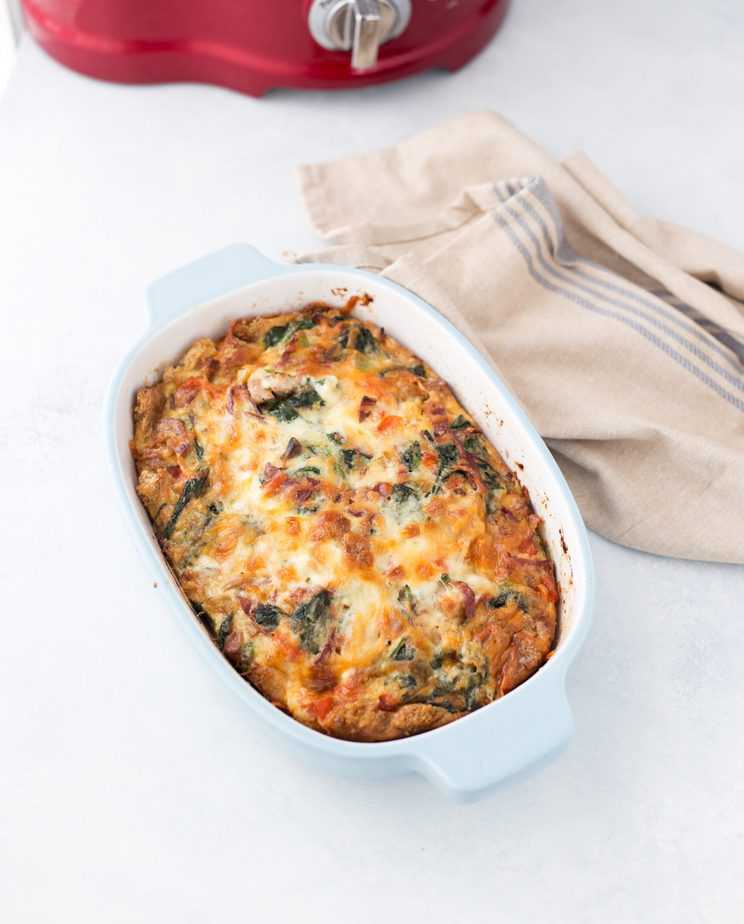 Hello friends! I don't know about you, but I love a good breakfast casserole! They are so easy to customize with meats and veggies that you like, and they are generally pretty easy to put together! They're great for feeding a crowd, but also perfect for filling your belly for Sunday brunch.
If you're making it for breakfast and don't have a lot of time, you can even start prepping it the night before! You could sauté the meats, chop the veggies and sauté those too. Just store it in the refrigerator until you're ready to put everything together.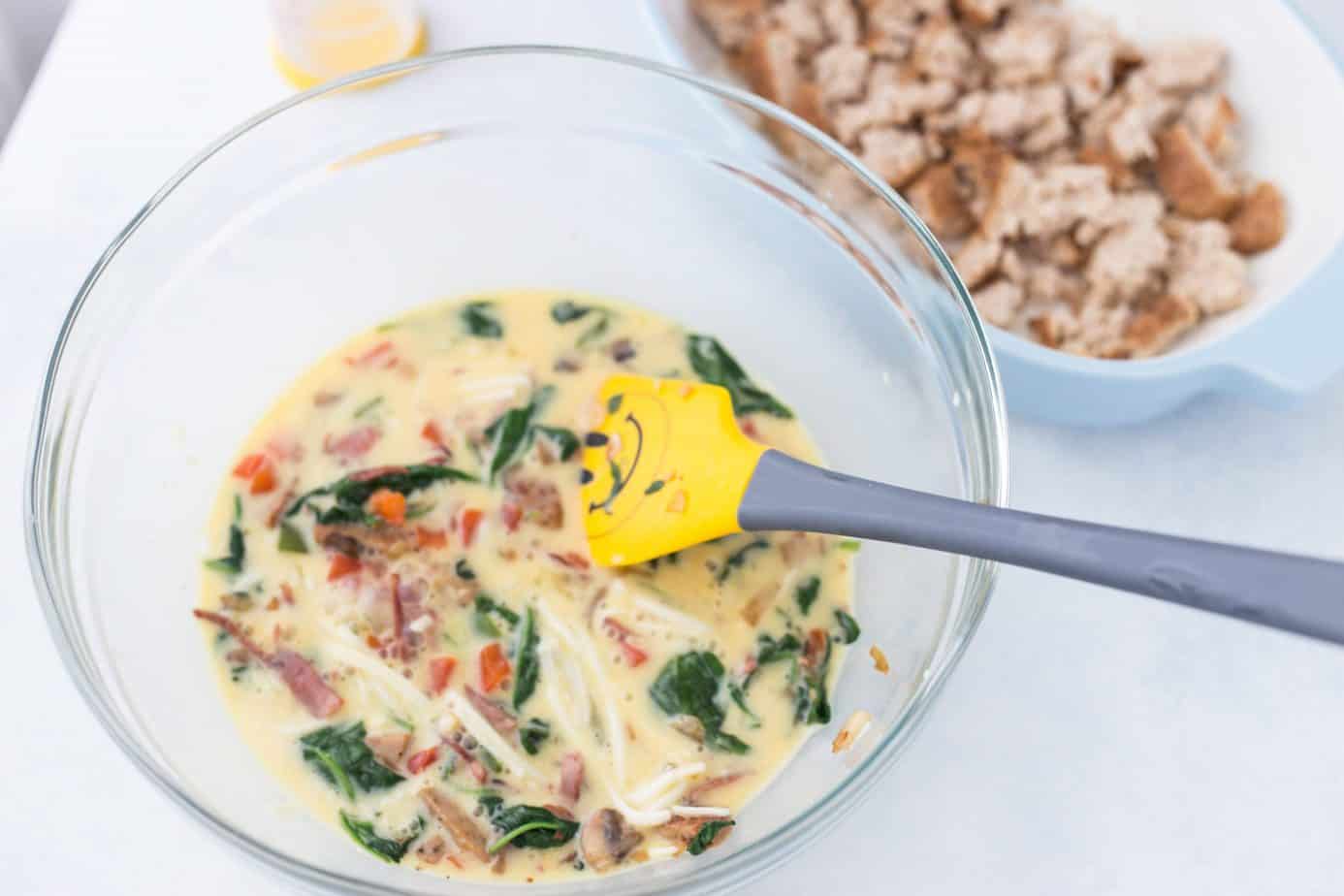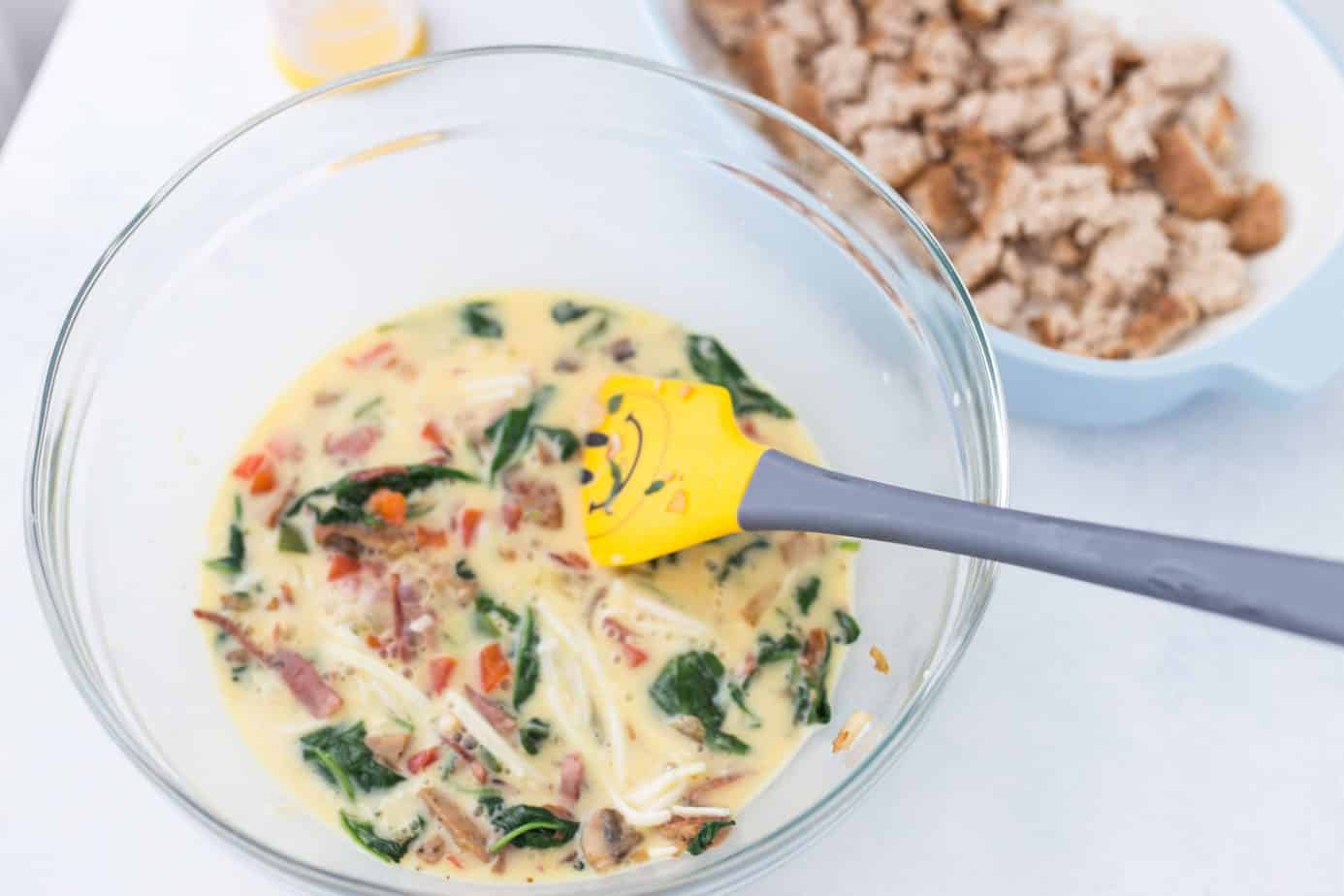 How to Make a Breakfast Casserole
The steps are really pretty easy, but let's dive into them! Start by lining the bottom of your greased casserole dish with slices of bread. This will serve as the "crust" for your casserole. Just make sure the bread is stale so that it crisps up and doesn't get too soggy.
Next, sauté your meat in a large skillet. For this specific breakfast casserole, I used turkey bacon and chicken sausage because I don't eat pork. However, here are a few other options you could use:
regular pork bacon
ham
pork sausage
or omit the meat altogether and make it vegetarian!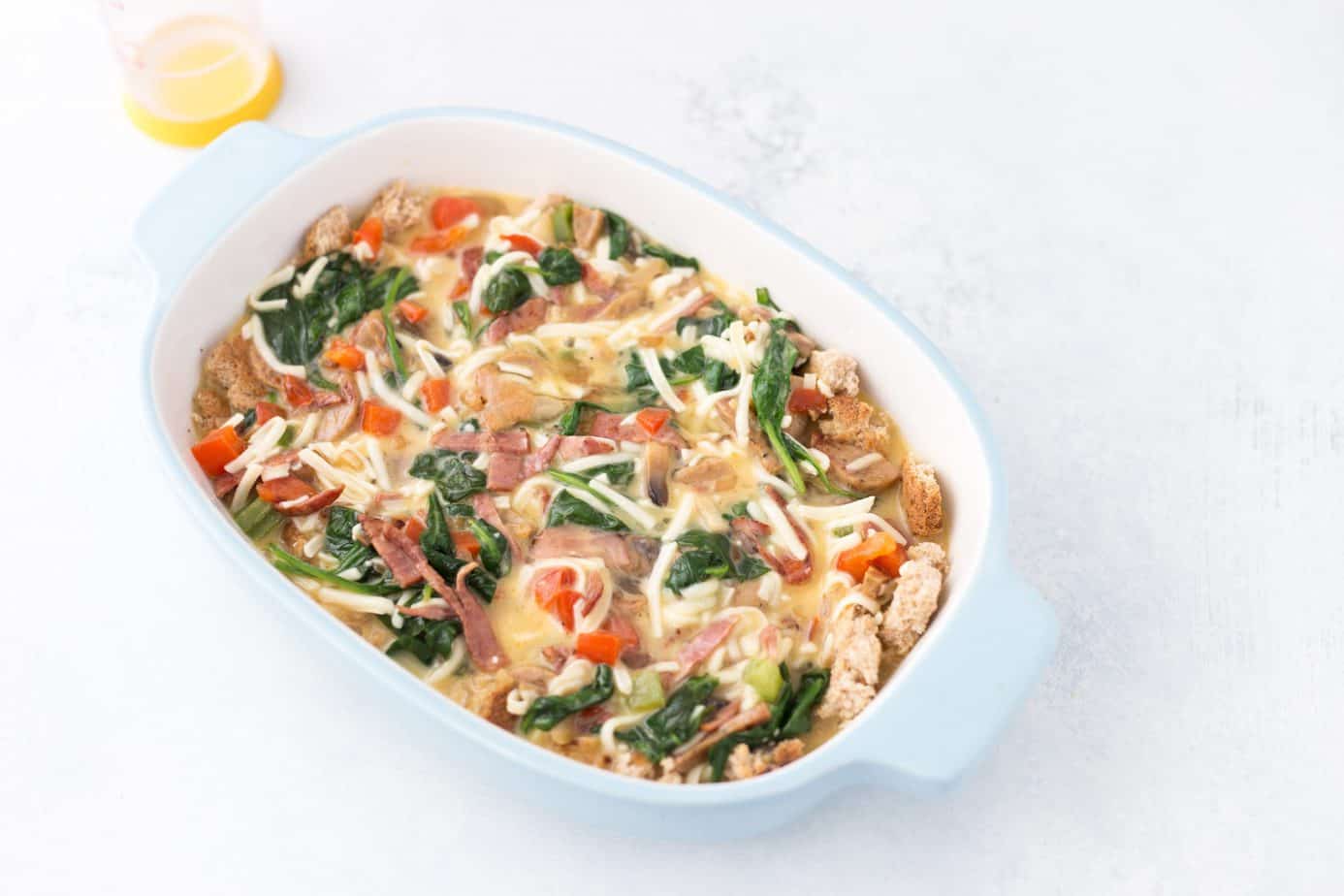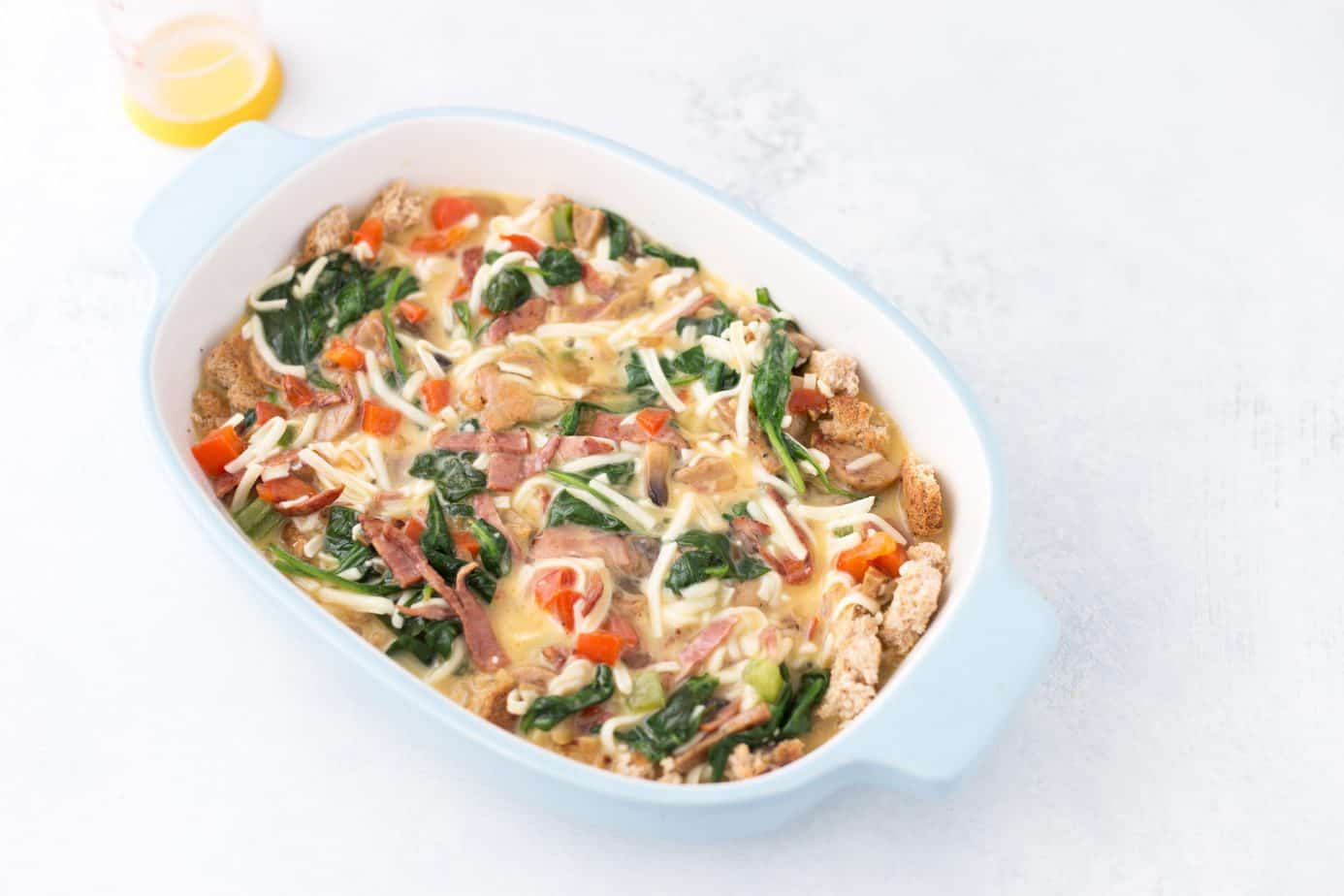 Next, you want to chop up and sauté any and all veggies you'd like to add to your breakfast casserole. Here are the veggies I used, but feel free to add in whichever veggies you prefer:
red bell pepper
green bell pepper
mushrooms
onions
spinach
Then in a large bowl, whisk together all of the eggs with the milk. Add in the cheese and then the cooked meats and veggies. Pour that mixture over the bread and top with the rest of the cheese. Bake for 40-45 minutes, and that's it!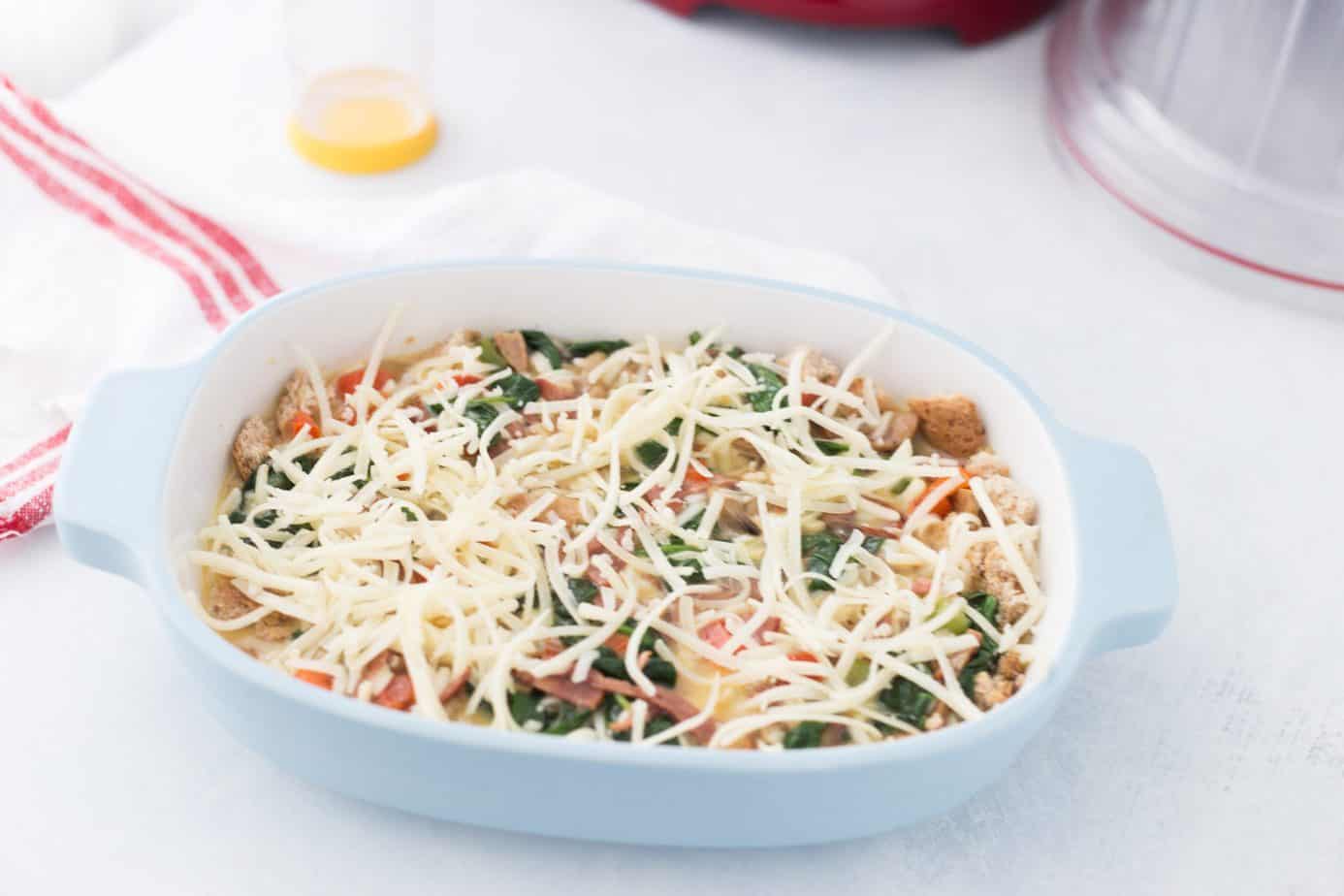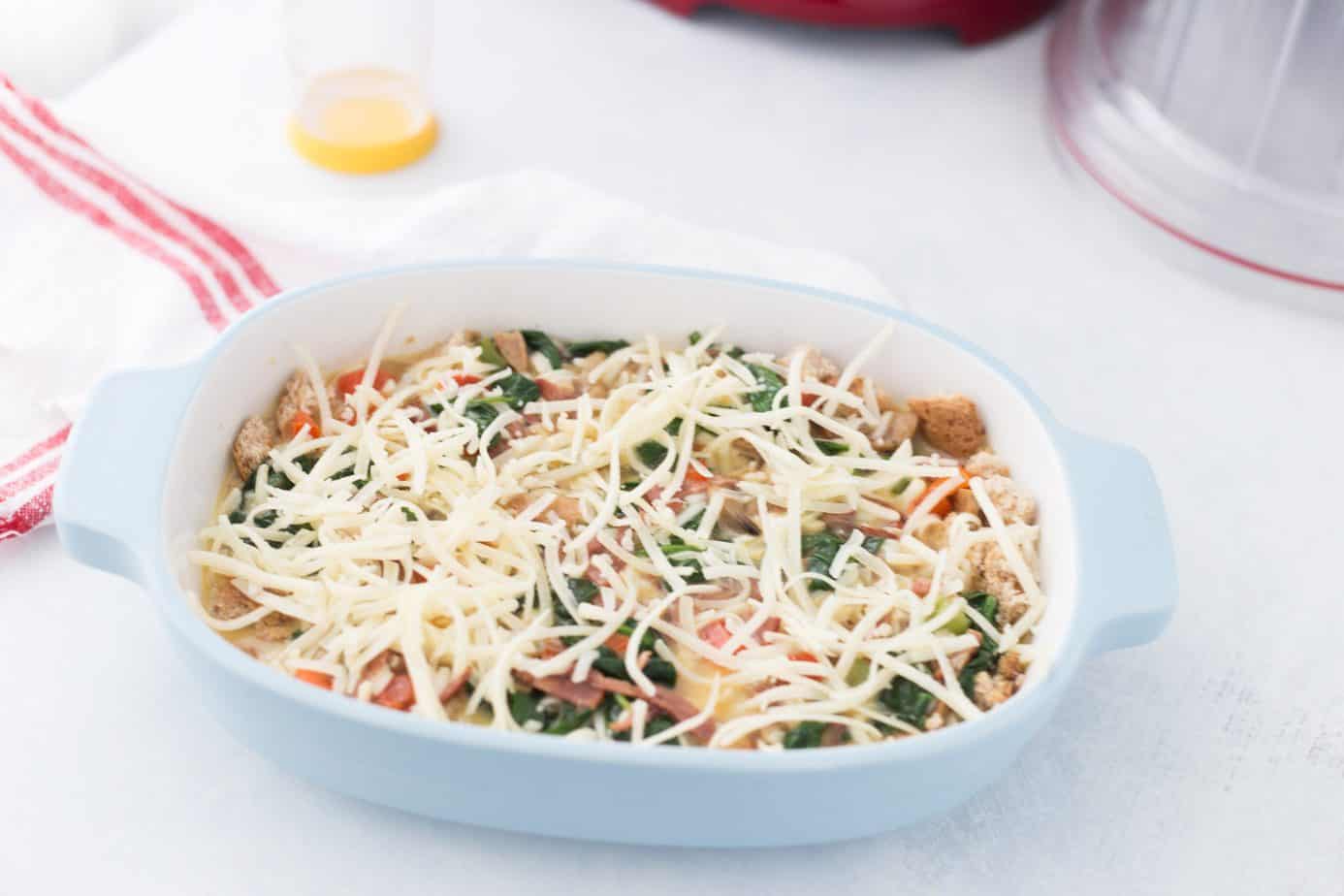 Very easy to whip up and satisfying breakfast. Serve with toast and a cup of coffee as you relax your way into the weekend.
If you liked this breakfast casserole, check out these other breakfast favorites: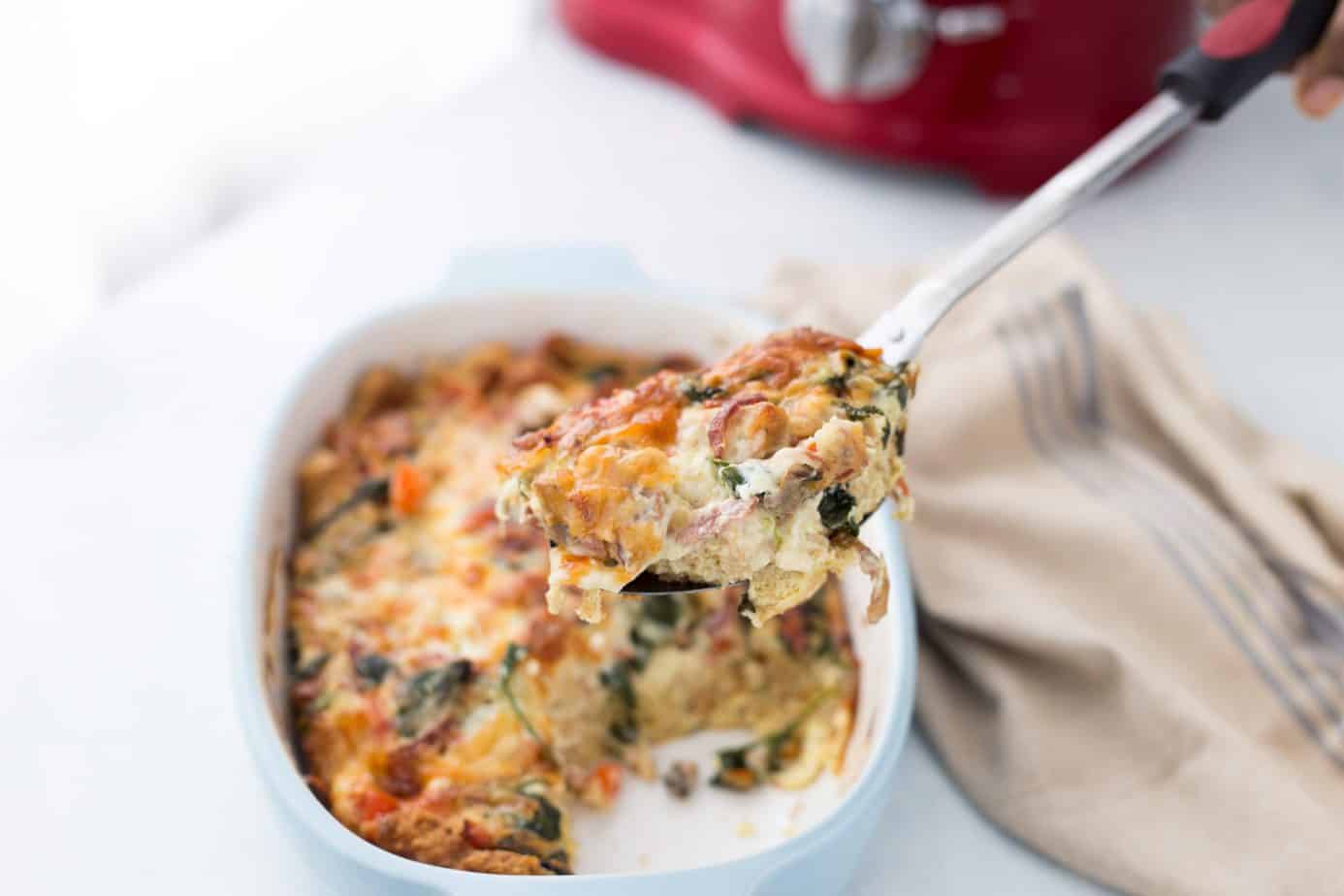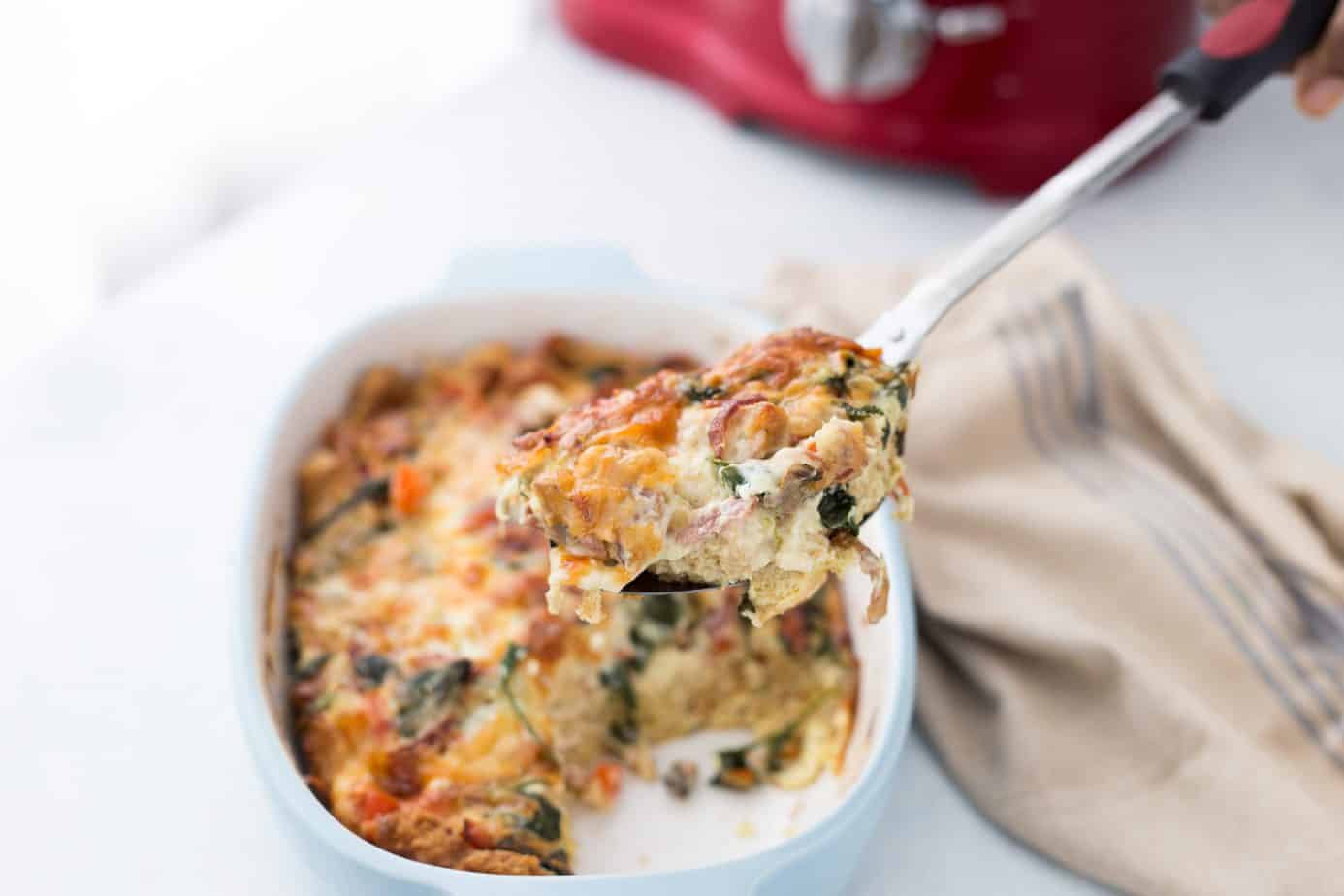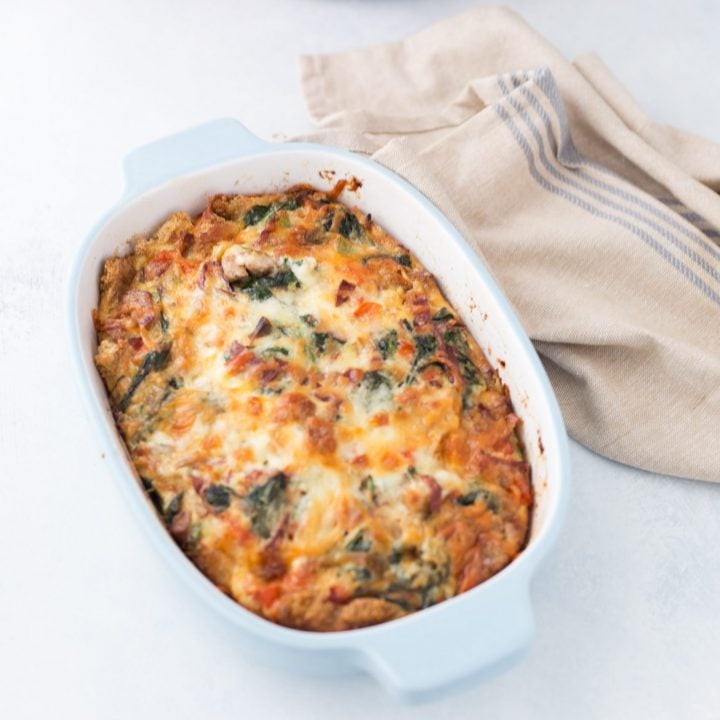 Yield: Serves 8
Breakfast Casserole
Total Time
1 hour
15 minutes
Ingredients
2 slices of stale bread (any bread will do here)
1/2 pound turkey bacon, cooked and crumbled (or regular bacon)
1/2 pound chicken sausage
2 tablespoons olive oil
1/4 cup red bell pepper, diced
1/4 cup green bell pepper, diced
1/2 cup sliced mushrooms, chopped
1/4 cup onions, diced
1 cup fresh spinach
Salt and pepper to taste
7 large eggs
1/4 cup milk (any kind of milk)
1 1/2 cups cheddar cheese, shredded
Instructions
Preheat oven to 350 degrees F. Lightly spray a medium casserole dish with cooking spray. Line the bottom of the dish with the slices of bread.
In a large skillet, sauté the bacon and sausage in olive oil over medium heat, about 2-3 minutes.
Add in the peppers, mushrooms, and onions and cook over medium heat, stirring occasionally, until tender. Toss in the spinach and cook until wilted. Season with salt and pepper to taste. Remove from heat.
In a large bowl, whisk together the eggs, milk, and 1 cup of the shredded cheddar cheese. Add the cooked vegetables to the bowl and mix to combine.
Pour the mixture over the bread in the casserole dish. Top with the remaining shredded cheese.
Bake for 40-45 minutes, or until the egg is cooked and a skewer inserted comes out almost clean.
Serve immediately.