Classic Lemon Bars with Shortbread Crust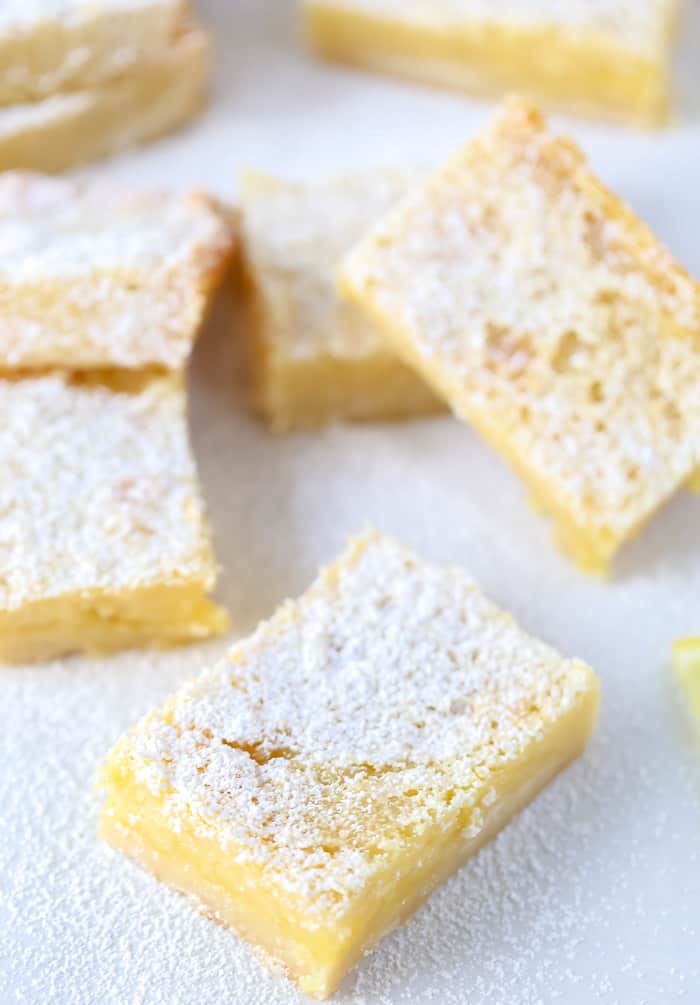 Hello friends! I have a new recipe for you today that is bursting with lemon and is perfect for Spring. This classic lemon bar recipe is a family favorite.
Before we get to the recipe, how are you doing? I hope you are all doing well. If you are out there because you need to, I hope you are staying safe (and Thank You!). These are surely strange times and I know it is difficult to try to see the positive right now. However, that is exactly what I think we all need to do. Find the little joys in the day, celebrate the life events that are inevitable and find a way to help a neighbor.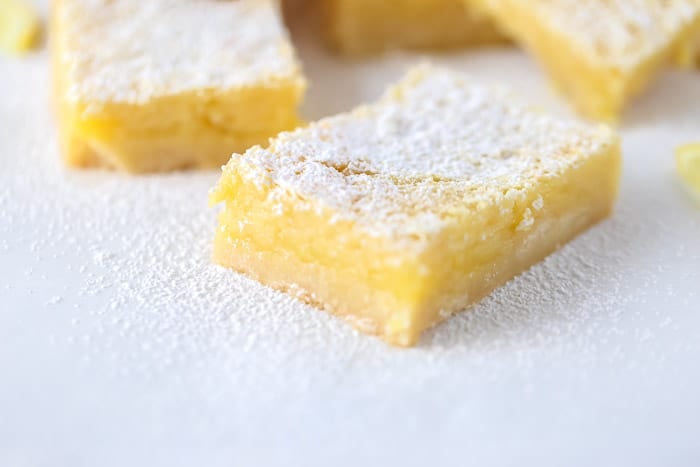 Life does find a way to always continue moving on and that is why I love holding on to those moments. Like celebrating the birth of a baby! My friend Julianne over at Beyond Frosting is expecting her first baby next month! A few of her blogging friends are coming together to celebrate this exciting time by throwing her a surprise baby shower.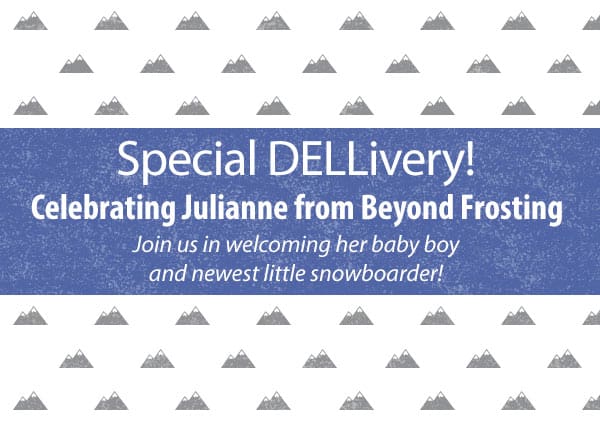 Congratulations Julianne!!! I hope you are enjoying this wonderful season. I am very happy for you and your husband and wishing you a safe delivery. Enjoy every minute of the blessing.
Julianne's website has an amazing collection of easy delicious dessert recipes including a great No-Bake Treats cookbook. With summer coming up, her cookbook is always a favorite in my kitchen. I love her no-bake lemon macaroon cheesecake as it is always a hit at dinner parties. So when I had to think of what to bring to this virtual bridal shower, lemon was a front runner.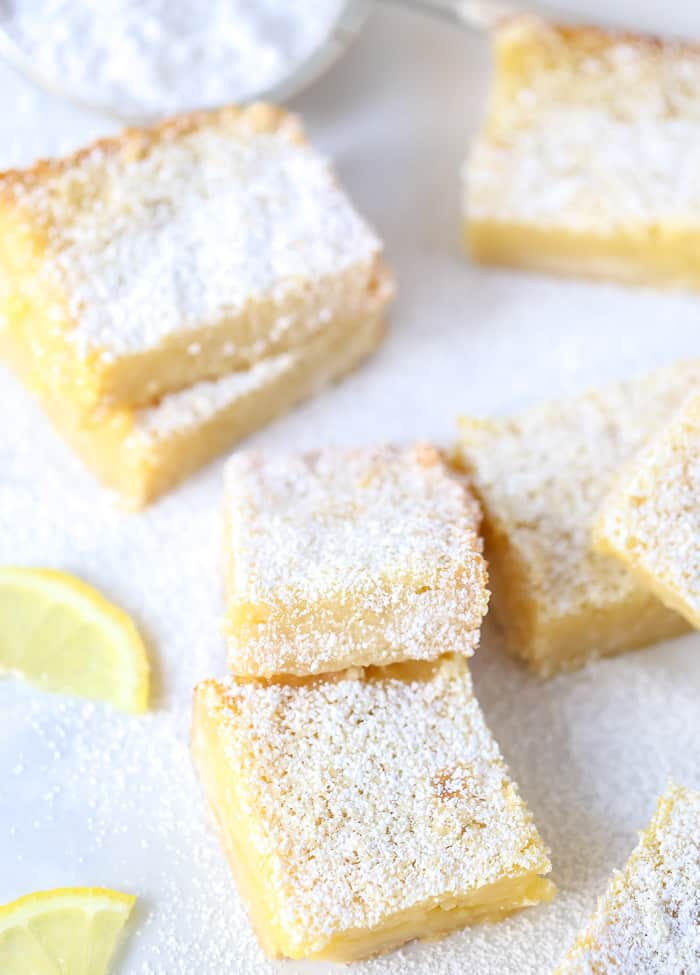 I shared my favorite lemon tart recipe with you a while ago but I never shared the lemon bar recipe I've been making for a while.
This lemon bar recipe is everything a lemon treat should be – sweet and tangy lemon curd filling on top of a thick buttery shortbread crust. The crust to filling ratio in these are skewing a little bit to the crust but that is because my husband loves it that way. But the buttery crust is delicious so I didn't mind and I actually loved it.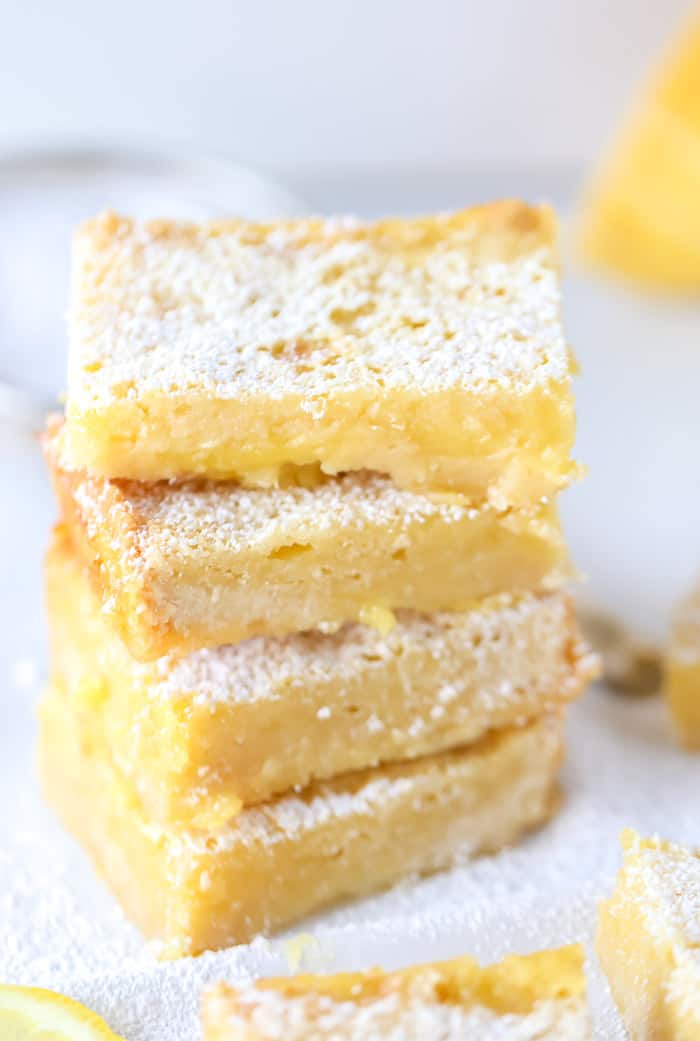 As we continue to embrace the unknown and anxiety that may come with that, I hope you find time to indulge in things that make you happy (baking for me!), celebrate the positives and recognize what matters the most in your life.
Please take a few moments to pop over to Julianne's website and congratulate her! Below you will also find all the wonderful bloggers celebrating Julianne. Be sure to click over and see what they brought to the party.

Banana Fritters from Grandbaby Cakes
Mama's Best Banana Pudding from The Novice Chef
Snowy Mountain Baby Shower Cake from Life, Love and Sugar
Fruity Pebbles Muffins from Crazy for Crust
Mountain Baby Shower Cookies from Glorious Treats
Instant Pot Cheesecake from Dinners, Dishes and Desserts
No Bake Turtle Dream Bars from 365 Days of Baking and More
Churro Cupcakes from Spoonful of Flavor
Classic Lemon Bars with Shortbread Crust from A Classic Twist
Peanut Butter Chocolate Poke Cake from The First Year Blog
Chocolate Raspberry Layer Cake from A Dash of Sanity
Potato Chip and Pecan Sandies from Simple Joy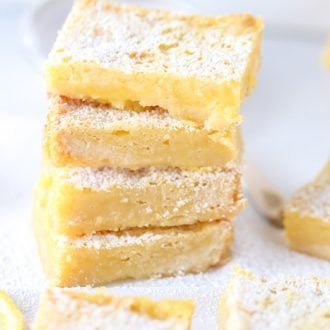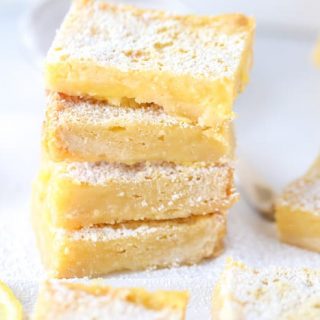 Yield: 1 9x9 square pan
Classic Lemon Bars with Shortbread Crust
A tangy lemon filling on top of buttery shortbread crust!
Ingredients
For the Crust:
1 1/2 cups all-purpose flour
3/4 cup unsalted butter, softened at room temperature
1/3 cup granulated sugar
1/4 teaspoon kosher salt
For the Lemon Filling:
4 large eggs, at room temperature
1 cup granulated sugar
zest of 1 lemon
1/4 cup all-purpose flour
2/3 cups lemon juice
Instructions
Preheat oven to 350 degrees F. Line a 9x9 baking pan with parchment paper. Grease the parchment with baking spray.
In the bowl of a food processor, combine all the ingredients and using short pulses to combine. Once it's just combined, transfer to the prepared pan.
Using your fingers, spread the dough evenly onto the pan.
Bake the crust for 12-15 minutes or until the edges are golden.
Let it cool while you prepare the filling.

For the Filling:
In a large bowl, whisk together the eggs, sugar, and zest until light and increases in volume.
Add in the flour and whisk until no lumps are visible.
Slowly add in the lemon juice as you whisk.
Pour the filling into the crust.
Bake until the top is set (slight jiggle in the center) or about 30 minutes.
Remove from oven and let cool completely in pan on a wire rack.
Refrigerate for at least 3 hours or overnight.
To serve, remove from the pan by lifting up the parchment paper. Slice into bars and dust with powdered sugar.
Store leftovers in an airtight container in the fridge.
Recommended Products
As an Amazon Associate and member of other affiliate programs, I earn from qualifying purchases.