Lemon Olive Oil Loaf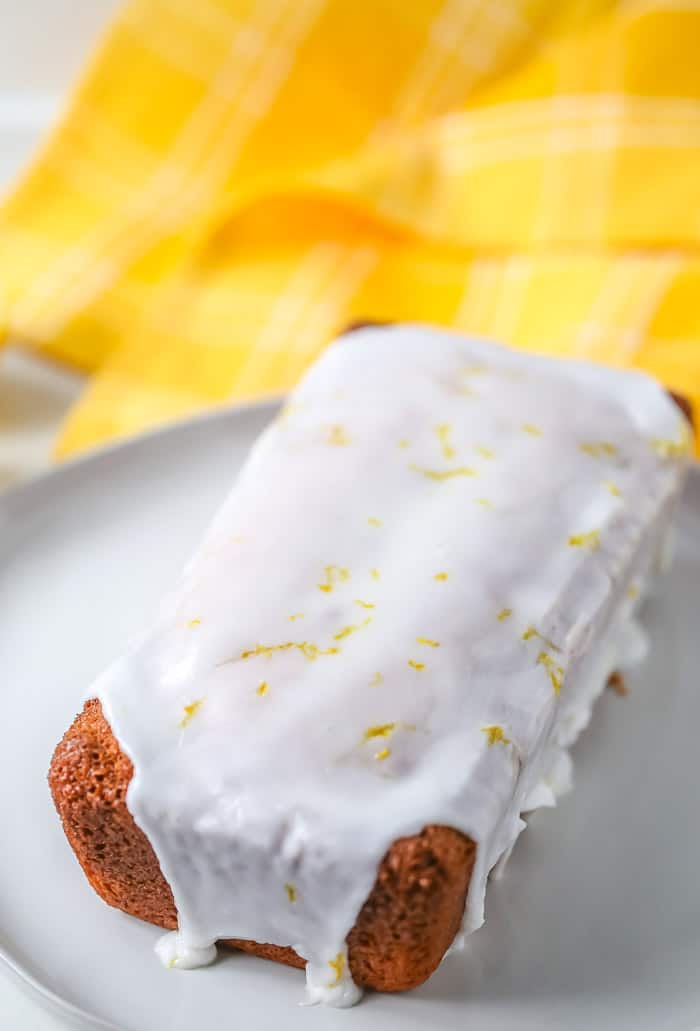 Hello friends! How are you doing? I hope you and your family are doing well and safe. These are difficult times and how we all are coping with the stress may be different. Whether that is running, doing yoga, watching TV shows, or knitting, we all handle stress in different ways. For me, it is baking and eating comfort food. This lemon olive oil loaf was a recent stress baking adventure and it was worth every ounce of it.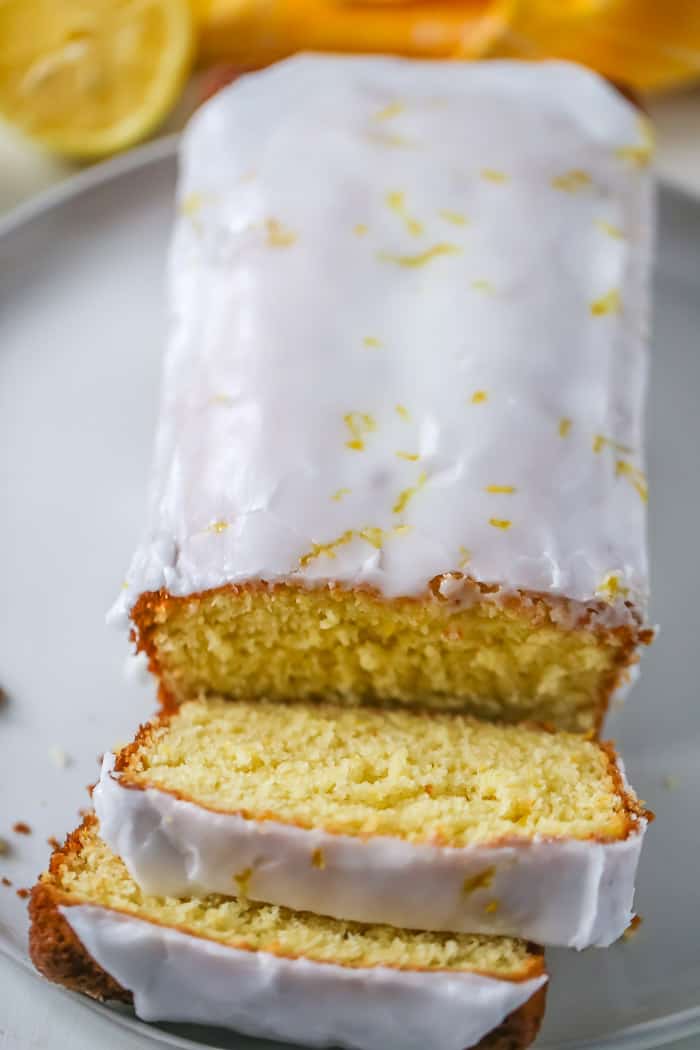 I've been in a sort of a rut when it comes to baking. The toll of the lockdown I suppose is taking its toll. Home for eight weeks (and counting) with our two kids (4-year-old and 1 year old) while working and homeschooling has been difficult. Of course, we are in the best-case scenario and very grateful for that but it is not easy. At the end of most days, I am ready to just plop on the couch and put my feet up.
However, every now and then I see a recipe that makes me want to get into the kitchen and bake. Amanda posted her recipe for a yogurt cake and I immediately wanted to make it. Of course, I had to wait until the baby was napping before I could gather the ingredients and spend some much needed quiet time in my kitchen.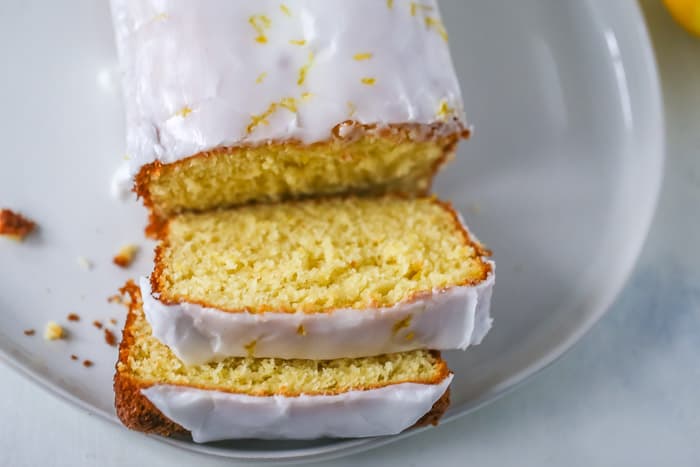 I love sweet cakes and loaf bread. They are so easy to make, usually one bowl and a great way to experiment with different flavors. Some of my favorite sweet breads are coconut key lime bread (a spring favorite!), pumpkin bread, and apple bread. I am adding this lemon loaf to the list.
Greek yogurt, olive oil, and lemon zest make this loaf sweet, tender in every bite and bursting with fresh lemon flavor. One of the best treats I've baked in a while and the perfect afternoon snack. Be sure to add the lemon glaze to the bread as it is a great touch.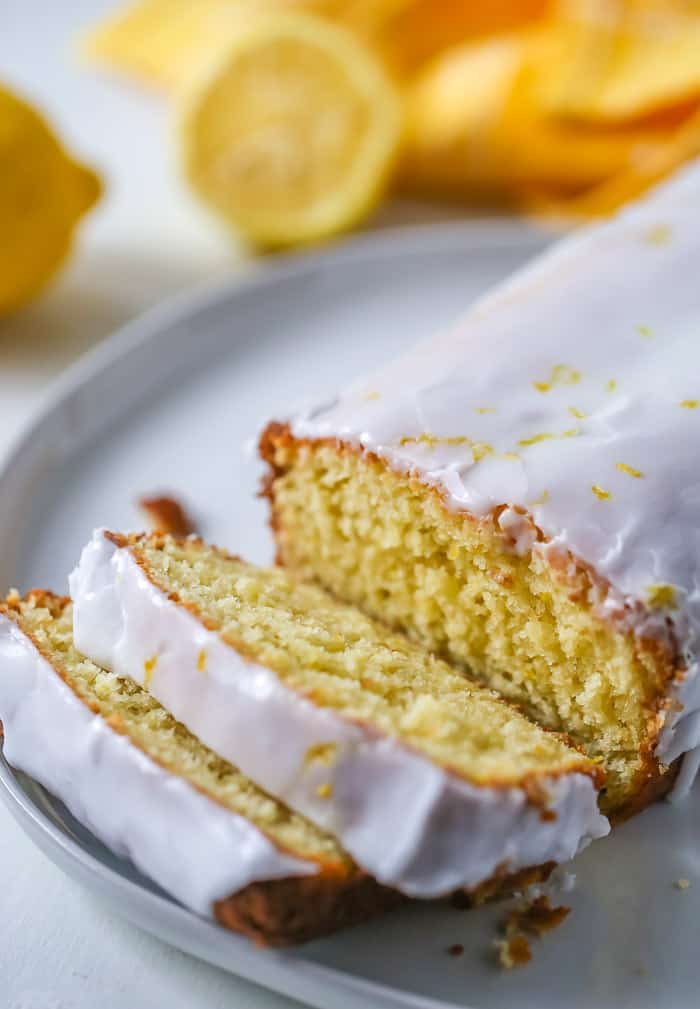 Whatever you are doing to reduce the stress, anxiety, and survive this global pandemic I hope is working for you. If you are a baking lover (which I presume you are!), make this lemon olive oil loaf. It will brighten up your day for just a bit and that is plenty enough these days.
Stay well and healthy my friends.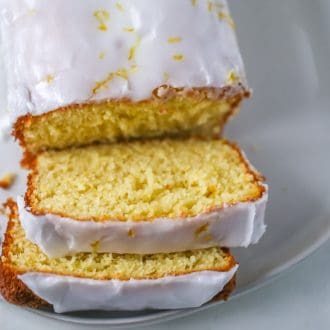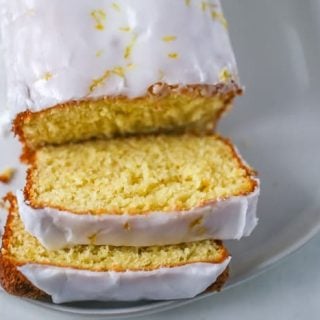 Yield: 1 loaf
Lemon Olive Oil Loaf
A sweet and tart lemon loaf that is tender and melt-in-your-mouth cake.
Additional Time
20 minutes
Total Time
1 hour
25 minutes
Ingredients
1 3/4 cups all-purpose flour
2 teaspoons baking powder
1/2 teaspoon kosher salt
1 cup granulated sugar
zest of 2 lemons
3/4 cup plain Greek yogurt, chilled
2 large eggs, chilled
1/2 cup olive oil
For the Glaze:
1 1/2 cups powdered sugar
2 tablespoon lemon juice (more for consistency)
Instructions
Preheat oven to 350 degrees F. Using a baking spray, grease a medium loaf pan.
In a medium bowl, whisk together the flour, baking powder, and salt.
In the bowl of a stand mixer or medium bowl, mix the sugar and lemon zest. until fragrant.
Add in the yogurt, eggs, and olive oil. Mix until combined and smooth.
Add in the dry ingredients and stir until just combined.
Spoon batter into prepared pan and smooth the top.
Bake cake until golden brown and a tester come out clean, about 50 minutes (time depends on the size of your pan, so check your cake).
Let cool in the pan for 10 minutes before turning out onto a wire cooling rack.
To make the glaze, combine the powdered sugar with the lemon juice in a small bowl until thick and smooth.
When the cake is cooled, drizzle the glaze of the cake.
Notes
Recipe Adapted from Amanda Faber. I used an 8x4-inch loaf pan for my cake.
Recommended Products
As an Amazon Associate and member of other affiliate programs, I earn from qualifying purchases.