Classic Pumpkin Pie Recipe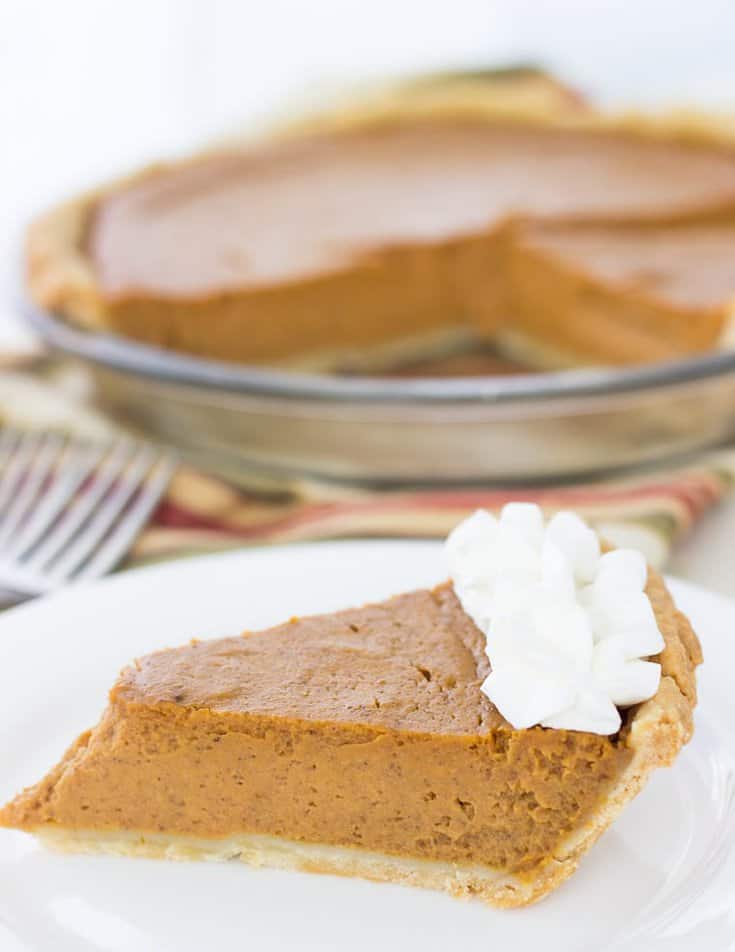 I made you guys a classic pumpkin pie recipe today! Yes, I know it is the week of Thanksgiving which is not super duper planning on my part and I should have shared this two weeks ago when you were still sorting out your menu. Forgive me. But this pie deserves a chance. It's simple, creamy, custard-y and perfect in every way a pumpkin pie should be. And most importantly, it is no-fuss and easy to make.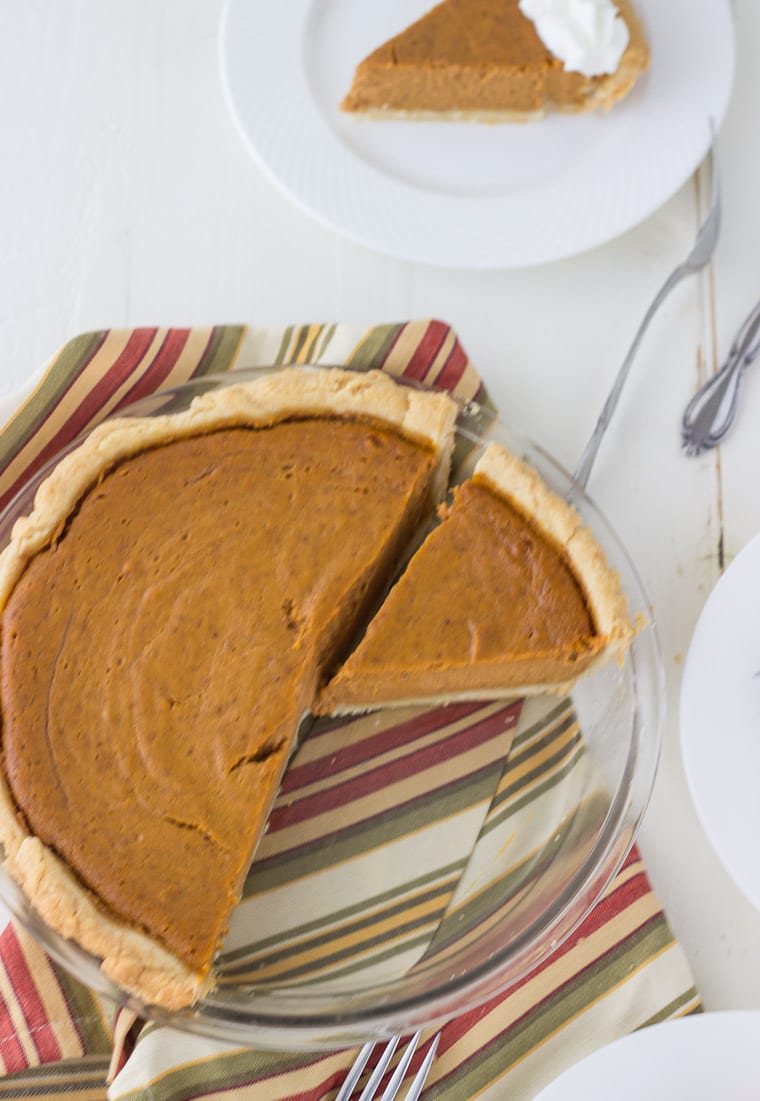 Simply make your favorite pie crust recipe (or buy one!), whisk together the filling which is just pumpkin, milk, sugar, eggs and spices (cinnamon, ginger, cloves and a dash of nutmeg) and pour said filling into pie crust. That's it! Bake until filling is slightly jiggly in the center and let cool until set, preferably overnight as it tastes even better the next day.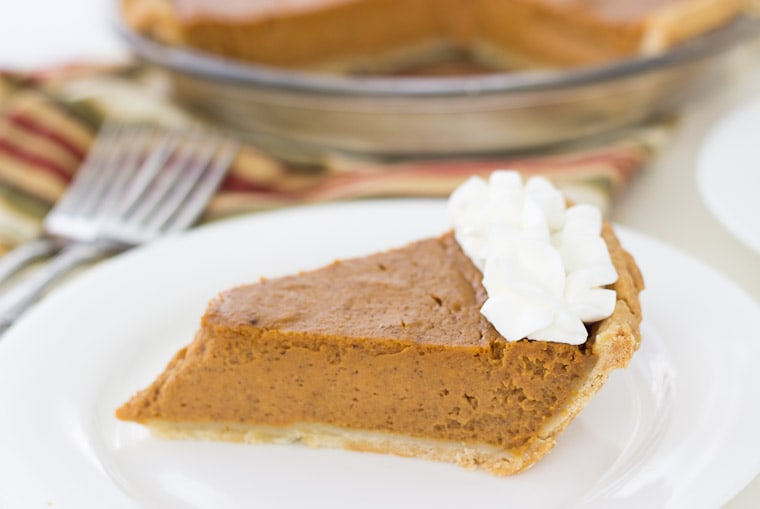 If you are still looking for a great last minute pumpkin pie recipe, do give this a try! Or heck, make it with your leftover pumpkin puree next week when you are missing the wonders of pumpkin pie.
Also, try out my pumpkin tart. The pumpkin filling is sweetened with maple syrup.
Happy Thanksgiving friends! Have a great one and safe travels if you are traveling.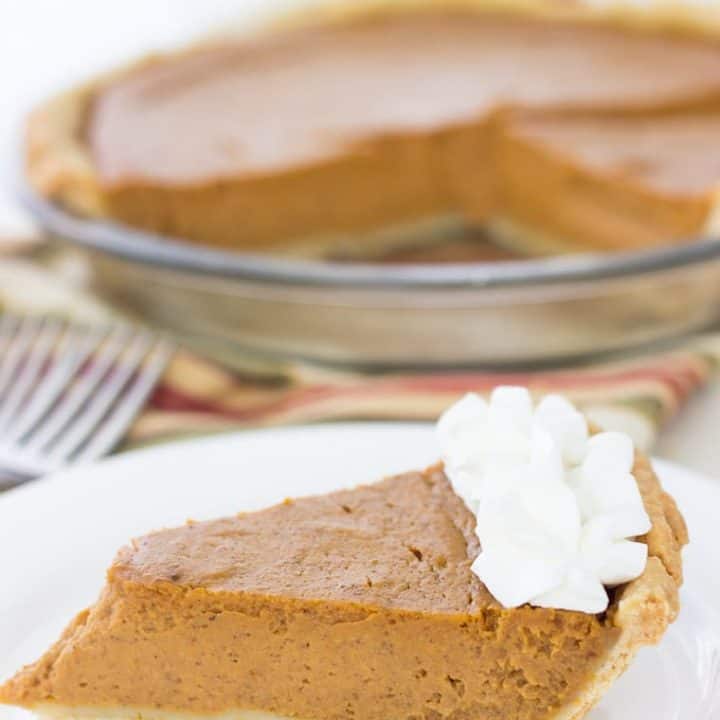 Yield: 1 9-inch pie
Classic Pumpkin Pie Recipe
Total Time
1 hour
30 minutes
Ingredients
Crust
1 1/2 cups all-purpose flour
½ teaspoon teaspoon salt
2 tablespoons cold vegetable shortening
7 tablespoons unsalted butter, cold and cut into cubes
Filling:
¾ cup light brown sugar
½ teaspoon salt
1 teaspoon ground cinnamon
½ teaspoon ground ginger
¼ teaspoon ground cloves
a dash of nutmeg
2 large eggs, room temperature, lightly beaten
1 can (15 ounces) pumpkin puree
1 ½ cup evaporated milk (regular milk works too)
2 teaspoons vanilla extract
Instructions
For Crust:
Prepare ¼ cup ice-cold water and keep in fridge. In a food processor bowl, pulse the flour, salt, shortening, and 2 tablespoons butter until combined. Add in the rest of butter and pulse until the mixture looks like coarse meal. Sprinkle about 2 tablespoons ice cold water over mixture and pulse until dough starts to come together in clumps. If dry, add a little bit more water (1 teaspoon at a time). Remove dough from processor and knead into a disk on a lightly floured surface. Wrap in plastic wrap and chill for at least an hour. The dough can be made up to 3 days ahead. Keep chilled. Let stand at room temperature 15-30 minutes before rolling out.
Roll out dough on a lightly floured surface and fit into a 9-inch round pie dish. Press the dough into the bottom and up the sides. Trim the overhanging dough, leaving about 2-inches. Fold overhanging dough under itself and crimp the edges. Chill while you make the filling.
Filling:
Heat oven temperature to 425 degrees F. In a medium bowl, gently whisk all the ingredients until combined. Alternatively, combine all the ingredients in the bowl of a food processor and process until smooth. Pour the filling into the prepared crust. Place pie dish onto a baking sheet and bake for 15 minutes. Reduce the temperature to 350 degrees F and bake for additional 30-40 minutes or until the center is almost set. It should still be jiggly. Remove from oven and let pie cool on a rack completely, about 2 hours.