Ferrero Rocher Cupcakes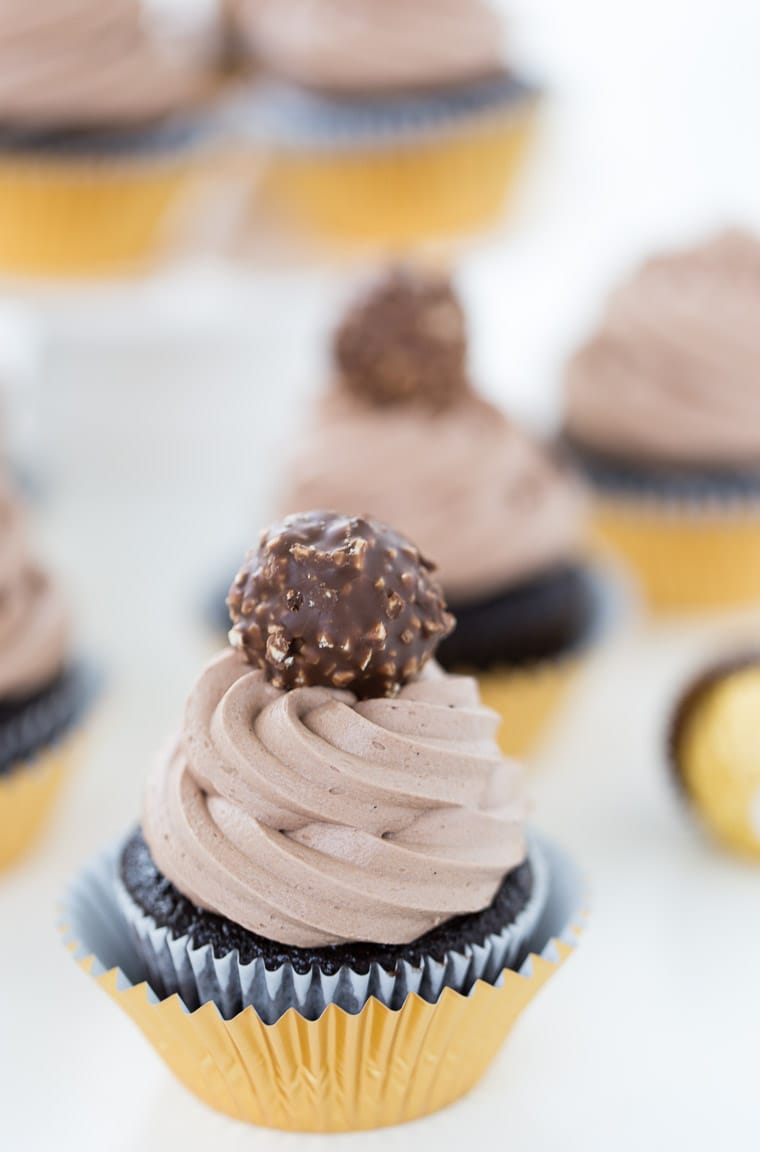 Hi guys! As you might already know I am on a baking haitus at the moment as I finish up school. It's been a crazy few weeks with that but I will be done soon! June 29th is the D-day so cross your fingers for me. But in the meantime, I have a few goodies in my queue that I didn't get to share with you yet. This baking haitus is the perfect time to bring them up before I get carried away again with ALL THE PIES I haven't made yet this season. (PS: Consider this your warning, there will be LOTS of pies next month).
In case you missed it, I started my archive sharing last week with these Mango Yogurt Popsicles and now we are continuing with a classic, Ferrero Rocher Cupcakes.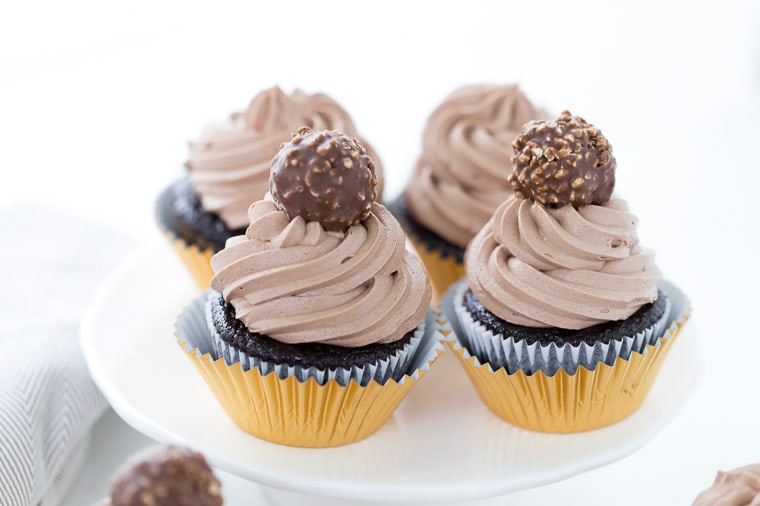 I made these cupcakes last month for my sister-in-law's birthday! She sent me a picture a few weeks prior of some Ferrero Rocher Cupcakes she saw on Instagram and asked if I could recreate it. Uhmm, yes, of course.
Looking more into it, I found plenty of recipes on Pinterest for Ferrero Rocher Cupcakes with the same general idea: a chocolate cupcake with a ferroro rocher baked in the middle and topped with nutella frosting. Pretty straightforward, so I decided to create my own using my tried and true chocolate cupcake recipe for the base.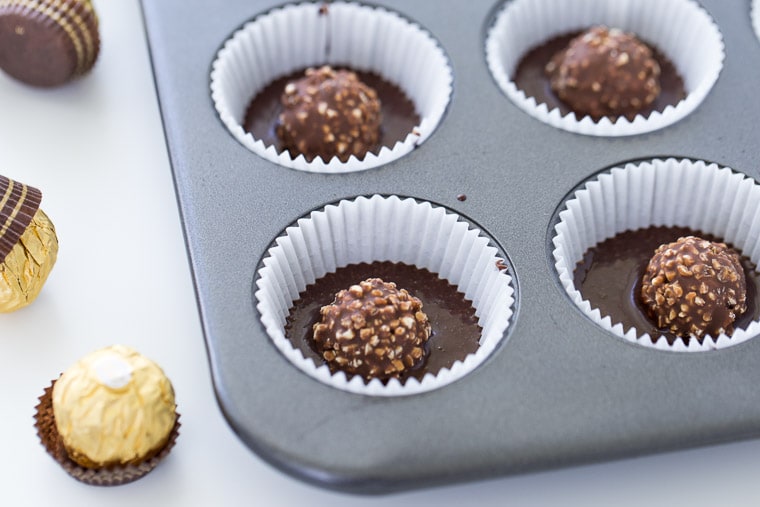 Once you fill your liners with half of your cupcake batter, peel and drop one ferrero rocher in the middle of the batter. You can freeze your rochers before hand but you don't have to as they will not melt.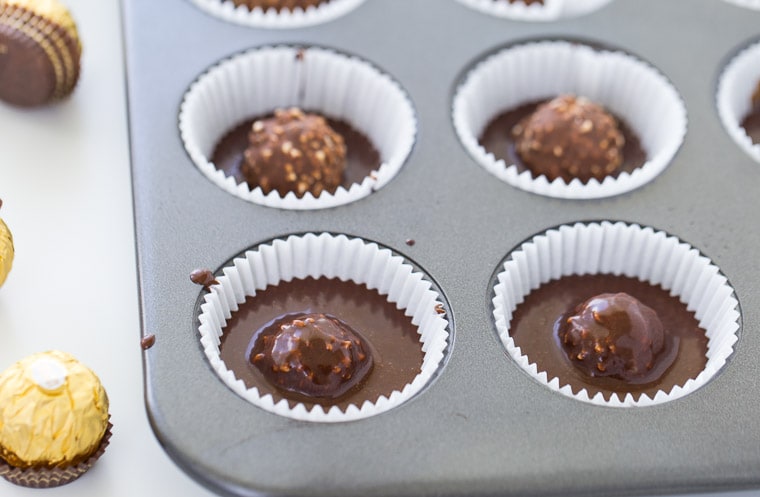 Top off with more batter. Do not over fill, I usually fill about 2/3 the way. The ferrero rochers will not be completely covered. Don't worry.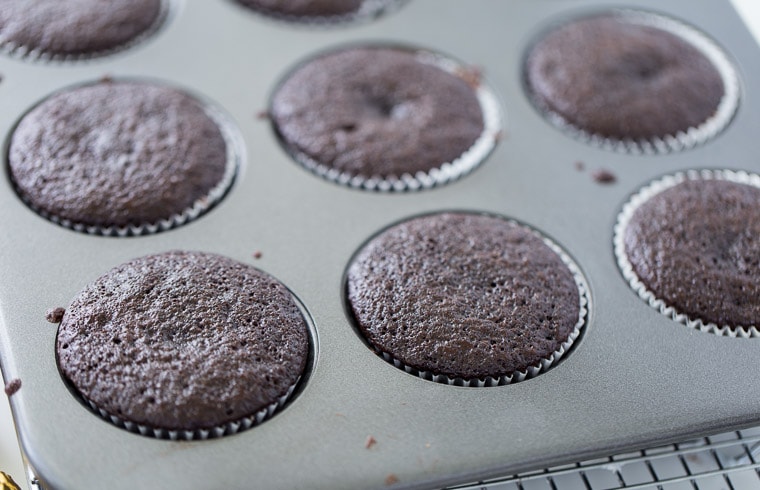 The cupcakes will bake up just like any cupcake. Some might have an indent but otherwise, you can't tell you have a hidden gem in there. Finally, the cupcakes are topped with a whipped nutella frosting with hints of cream cheese. It's light, creamy and a perfect match for the decadent cupcakes.
The resulting cupcakes are AMAZING! One of my favorites so far on the blog. They are decadent and are for every chocolate lover.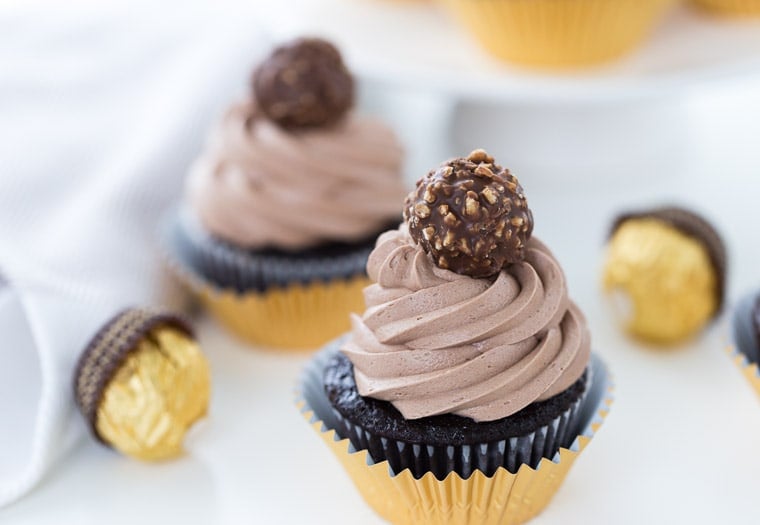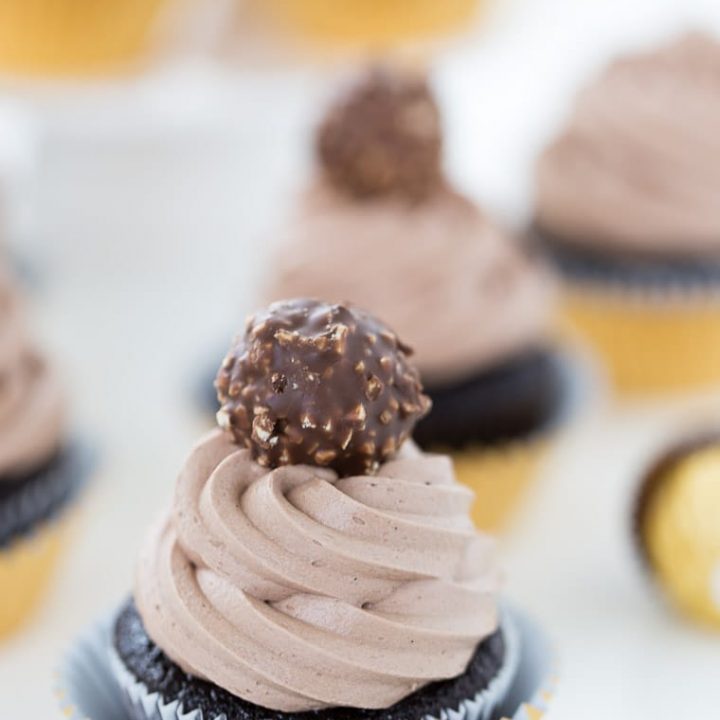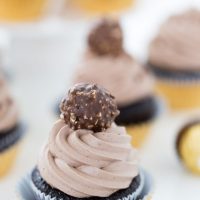 Yield: 12-15 cupcakes
Ferrero Rocher Cupcakes
Ingredients
For Chocolate Cupcakes:
1 cup all-purpose flour
1 cup sugar
⅓ cup Cocoa powder (I used Ghirardelli)
1 teaspoon baking soda
½ teaspoon baking powder
½ teaspoon salt
1 egg, at room temperature
½ cup buttermilk, at room temperature
½ cup strong black coffee, hot
¼ cup vegetable oil
1½ teaspoons vanilla extract
12 ferrero rochers, unwrapped (optional: frozen)
For Nutella Frosting
1 cup (2 sticks) unsalted butter, at room temperature
4 ounces cream cheese, room temperature
½ cup nutella
2-3 cups confectioners' sugar, sifted
2 teaspoons pure vanilla extract
Pinch of salt
2-3 tablespoons heavy cream
Instructions
For the Cupcakes:
Preheat oven to 350degrees F. Line muffin tins with cupcake liners.
Sift together all the dry ingredients in the bowl of an electric mixer.
In a medium bowl, combine all the wet ingredients using a whisk.
Mix the dry ingredients on low speed for 1 minute. Stop the mixer and add the wet ingredients. Mix for 2 minutes on medium speed and scrape the sides and bottom of bowl. Mix for additional minute on medium speed.
The batter will be thin. Fill the cupcake liners half way with the batter. Then drop one Ferrero rocher in the middle. Add more batter to each liner and fill up to two-third full.
Bake cupcakes for 12-15 minutes or until a toothpick inserted comes out almost clean.
Cool cupcakes on wire racks completely. Meanwhile you could start on the frosting.
For Nutella Frosting
Whip butter and cream cheese on medium speed for about 2-3 minutes in the bowl of a stand mixer fitted with the paddle attachment until light and creamy. Add the nutella and beat in. Then add the powdered sugar,, vanilla extract, salt and heavy cream and mix on low for 1 minute until combined. Increase speed to medium-high and whip for 2-3 minutes.
Frost cupcakes and top with Ferrero rochers.