Gingerbread Hot Chocolate
This Gingerbread Hot Chocolate recipe is sponsored by Eagle Brand®. All thoughts and opinions are my own.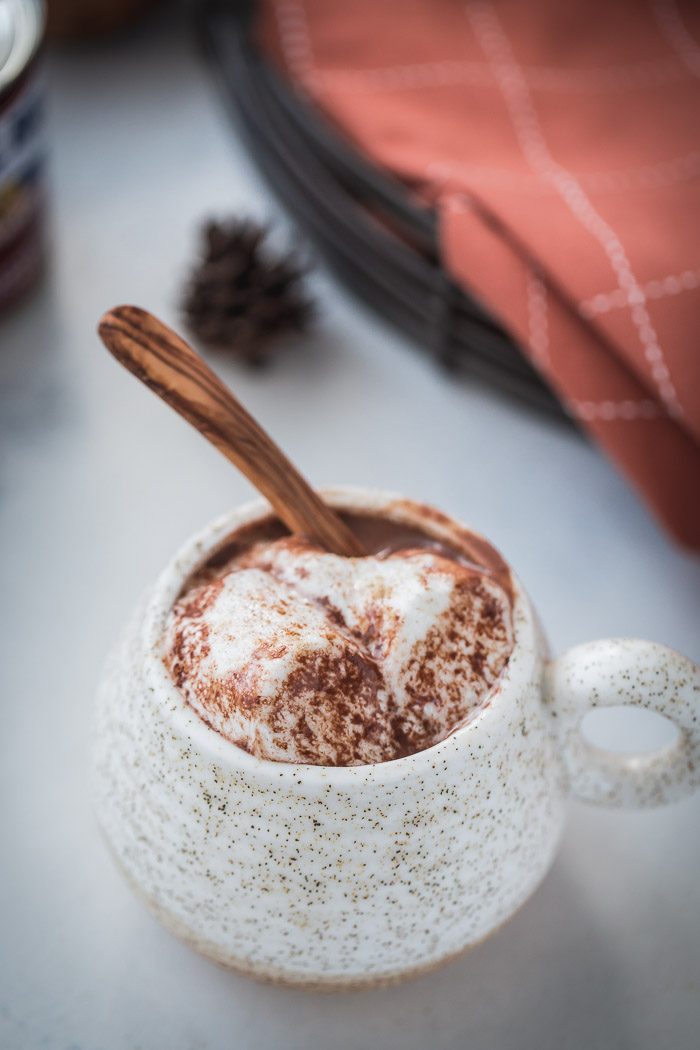 How are we already thinking of and drinking warm cozy drinks?? I was recently in the Netherlands for a work conference and went to a chocolatier, or chocolate bar, where I had the most delicious hot chocolate. It was a Gingerbread Hot Chocolate, and it was so so rich, warm and perfect for the fall weather. I had two servings for research purposes so I could decipher the spices and what made it so yummy.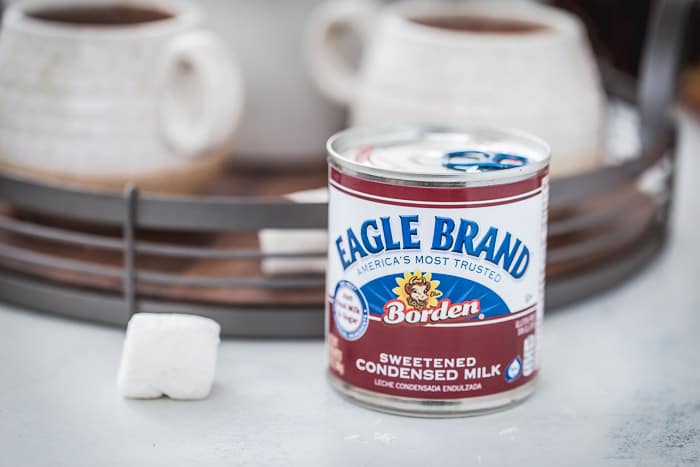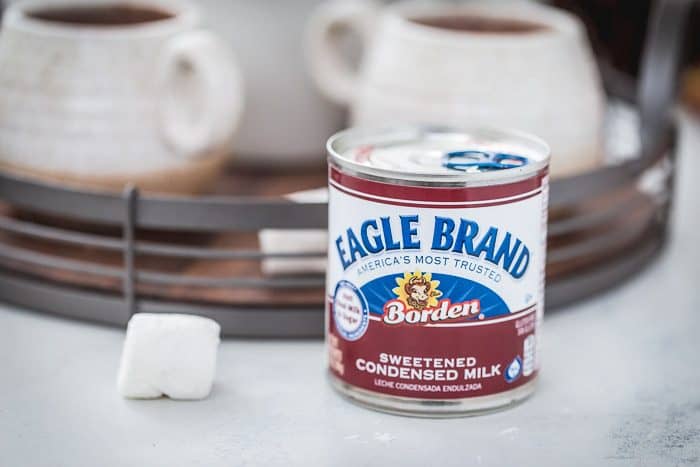 When I came back home, I knew I had to try to recreate it. After several tries, I present to you my version of Gingerbread Hot Chocolate that is rich, smooth and decadent. Made with Eagle Brand® Sweetened Condensed Milk for creaminess, this hot chocolate is going to be your go-to this holiday season. It will also be a hit with all your guests.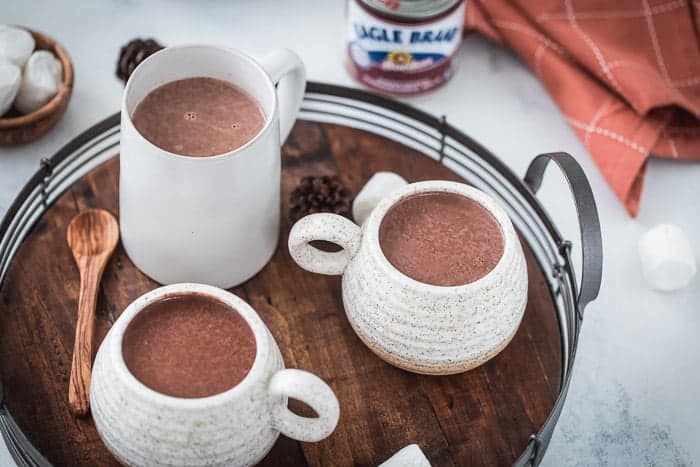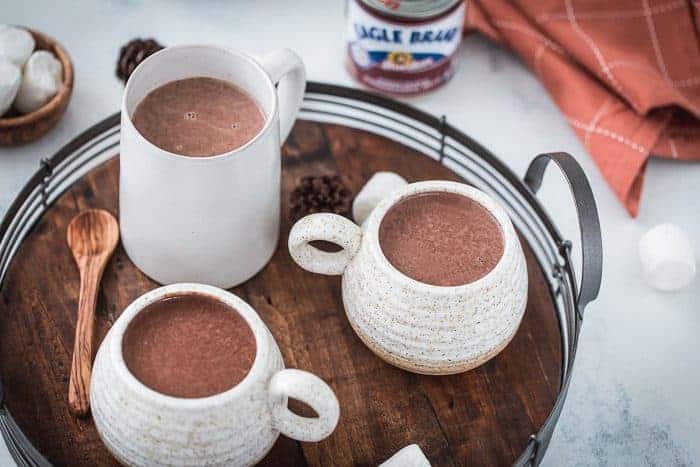 I discovered the use of condensed milk in homemade hot chocolate a few years ago, and I have never gone back. From this Cardamom Hot Chocolate to my famous Peppermint Hot Cocoa, it doesn't get better than making homemade hot chocolate in the winter and cold months. It's easy and quick to whip up for a movie night or cozy night in.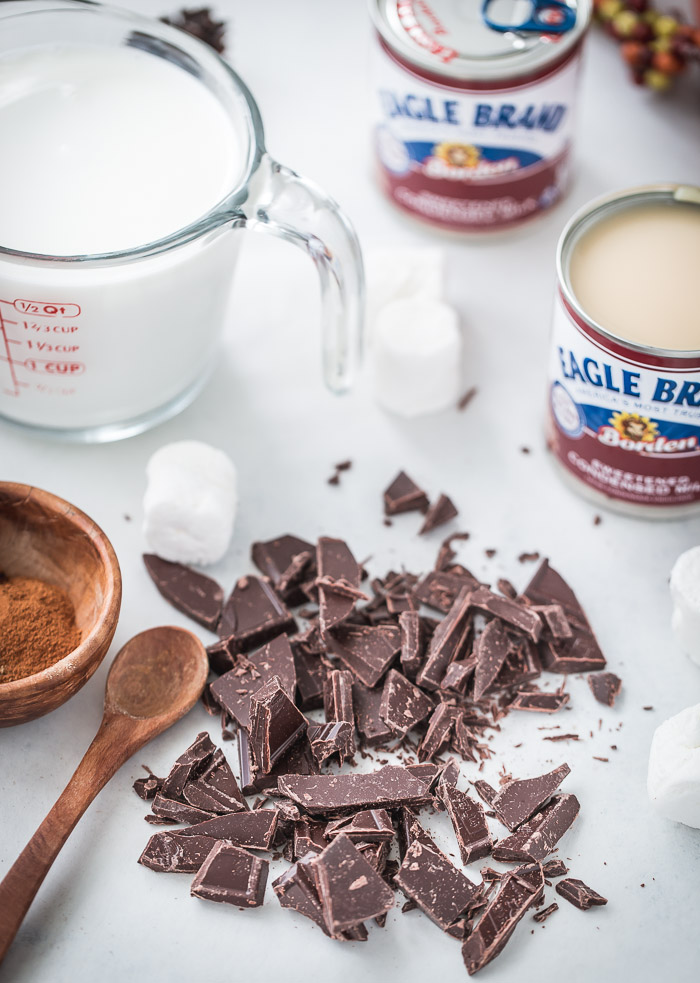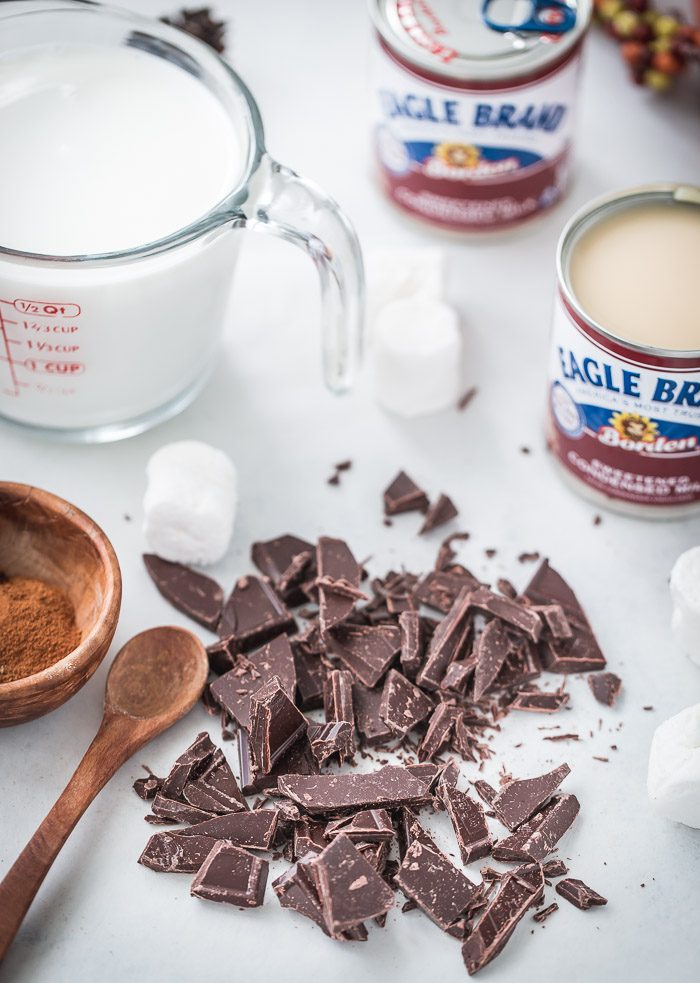 For this Gingerbread Hot Chocolate, I used my favorite holiday spices to enhance the rich chocolate base. A good dose of ginger, cinnamon and a pinch of cloves brings out the chocolate flavor in the cocoa. I used Eagle Brand Sweetened Condensed Milk to sweeten the hot chocolate but to also make it creamy and smooth. It's the secret weapon in any good homemade hot chocolate recipe, and it brings nothing but joy to a delectable recipe.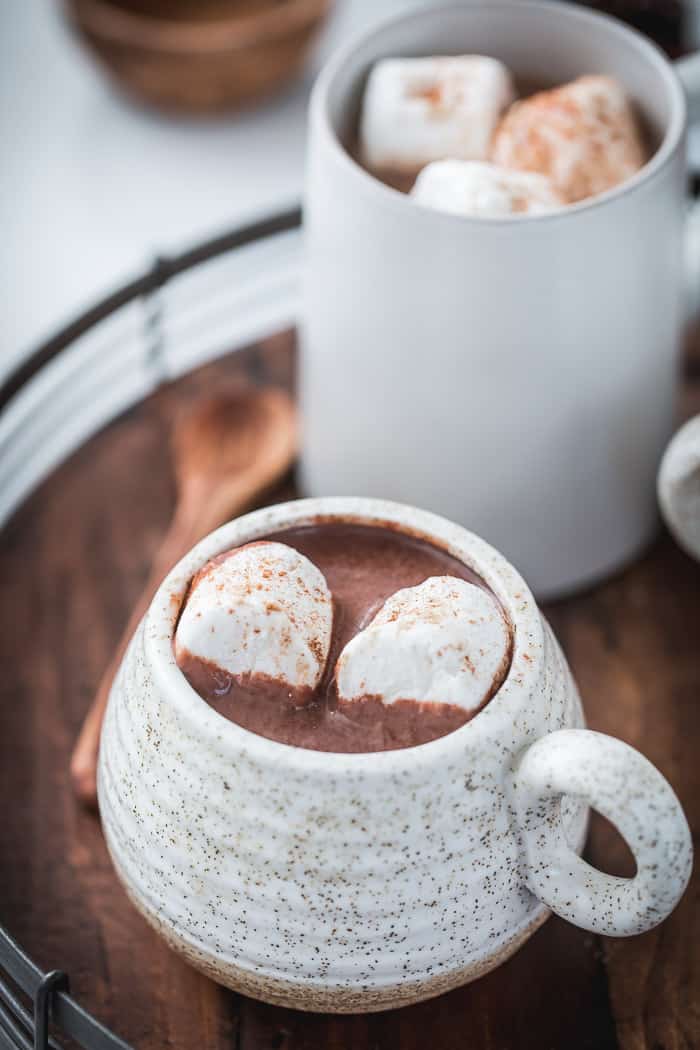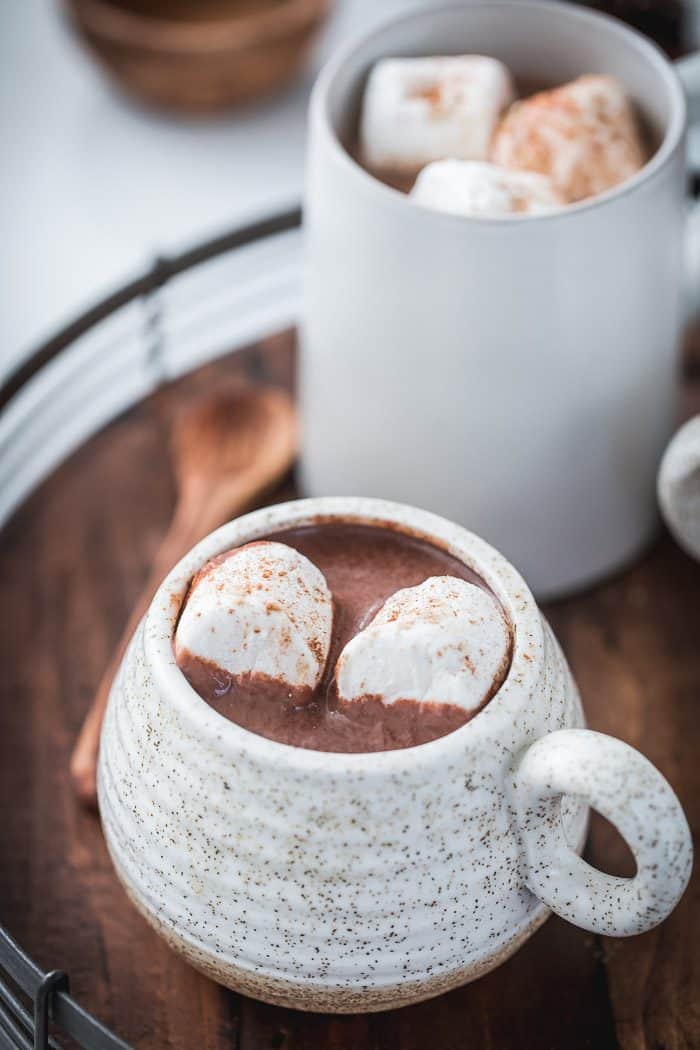 Making homemade chocolate is one of the easiest ways to enjoy a seasonal family-favorite treat. You can customize the flavors you add to the base of chocolate, milk and condensed milk. But first, try this Gingerbread Hot Chocolate this holiday season and enjoy the warm amazing spices of your favorite holiday cookie.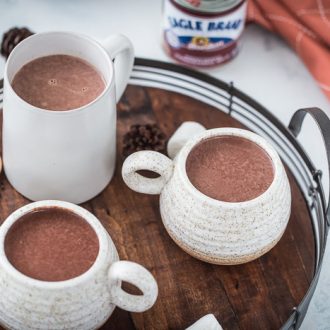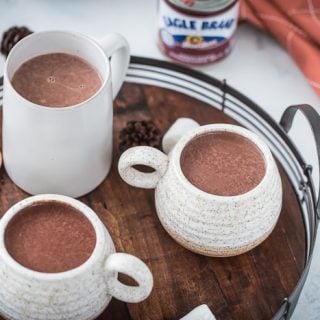 Yield: 3 cups
Gingerbread Hot Chocolate
Ingredients
FOR THE HOT CHOCOLATE:
3 cups whole milk or milk of your choice
2 ounces dark chocolate, chopped
2 ounces milk chocolate, chopped
¼ cup Eagle Brand® Sweetened Condensed Milk
1 teaspoon ground cinnamon
1/2 teaspoon ground ginger
pinch of cloves
pinch of salt
Instructions
In a medium saucepan set over medium-low heat, combine the milk, chocolates, condensed milk, spices and salt. Stir occasionally until the chocolate is melted and the beverage is hot about 25-30 mins.
Divide hot chocolate into mugs and serve with marshmallows.