Hibiscus Sparkler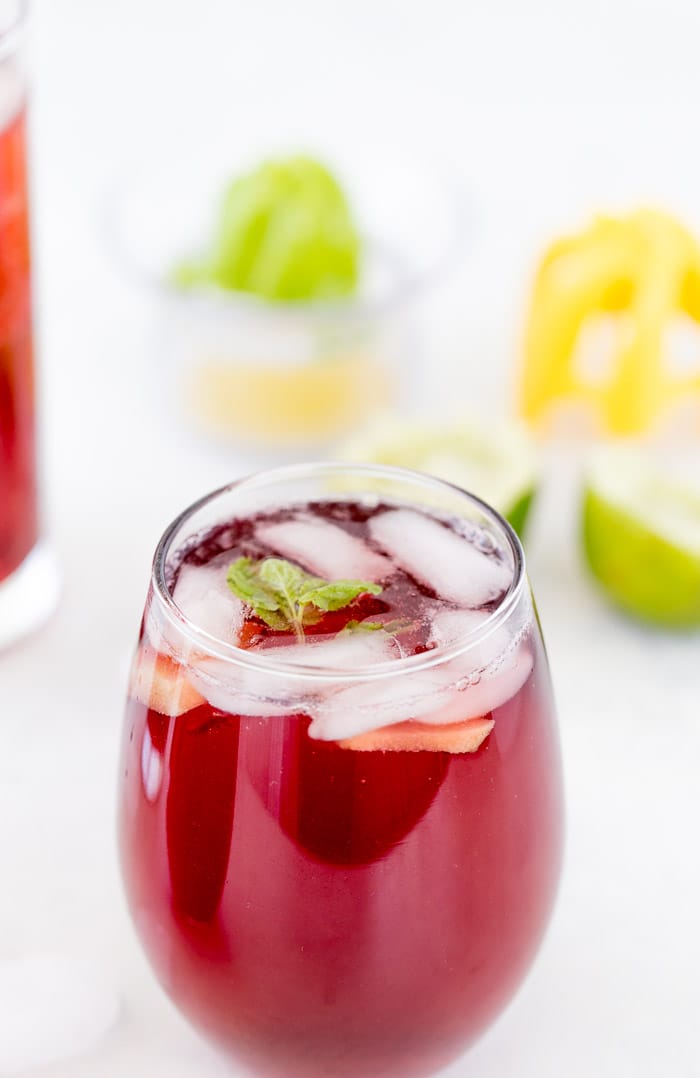 I am so excited to share this hibiscus sparkler with you today!! As we get closer to summer, refreshing fruity drinks are in high demand and this hibiscus drink hits all the notes for that. Sweet, delicious, refreshing and vibrant. It's just what we all need for the upcoming relaxing season.
I recently bought hibiscus flowers at our local African food store and I've been dying to use it in a recipe for you. I grew up on hibiscus, with beautiful hibiscus flowers in our yard in Sierra Leone. It reminds me of the tropical weather and buzzes of bees flocking to the pollen.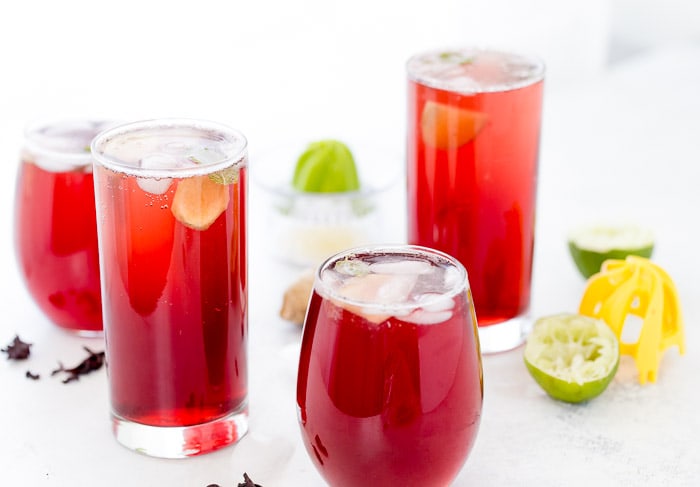 When I ran into the dried flowers at the store, I immediately knew I had to make our traditional 'sorrel' juice we make at home. Luckily my mom was here visiting and she whipped it up for me. There's nothing like your childhood favorite food or drink made by your mom in your thirties. It's just as I remembered with the cold sweet ginger hibiscus juice bursting with hints of lime. Delicious and refreshing. And that is the recipe I have here for you!
My childhood favorite drink made by my mother just for you. I added in sparkling water to her hibiscus juice since it is more refreshing and perfect for summer. I needed to share this hibiscus sparkler first before experimenting further with the dried hibiscus flowers in baking recipes. Keep an eye out!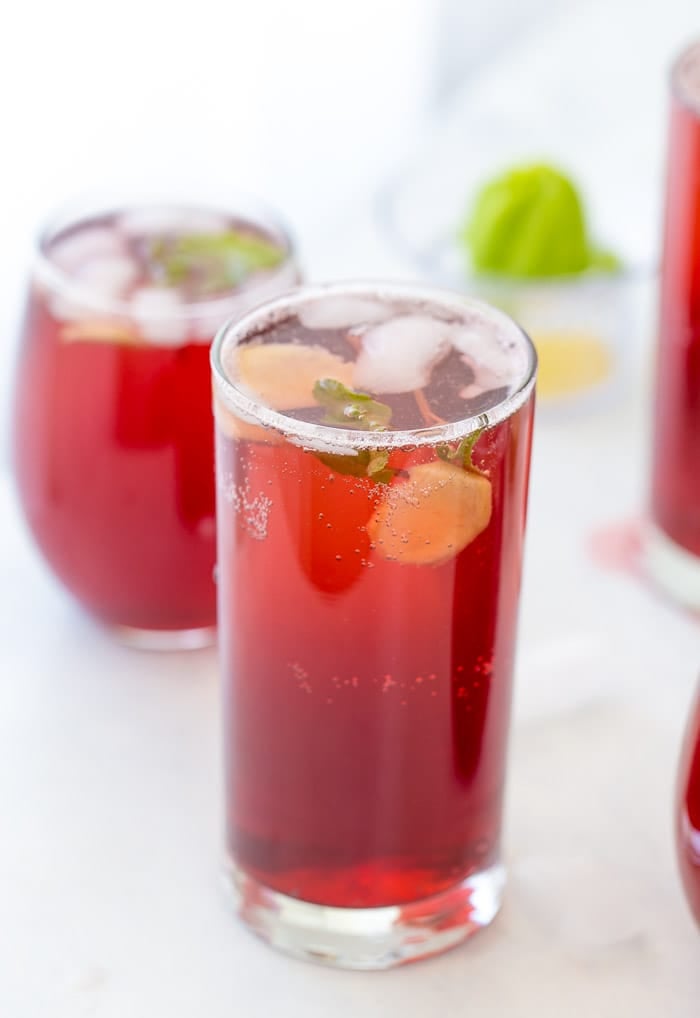 By the way, this sparkler is going to be your go-to for brunch (hint hint Mother's Day!) and summer parties. I hope you enjoy this childhood favorite. If you do make it, please let me know as I'd love to hear what you think.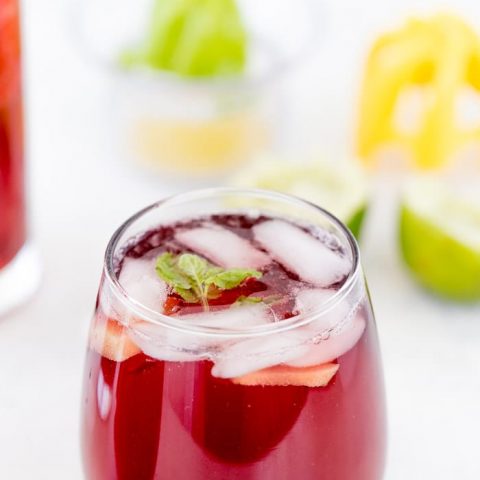 Yield: 8 servings
Hibiscus Sparkler
A refreshing sweet hibiscus drink with hints of ginger and lime for a hot summer day. 
Prep Time 20 minutes
Cook Time 10 minutes
Additional Time 30 minutes
Total Time 1 hour
Ingredients
1/2 cup sugar
1/4 cup dried hibiscus flowers
2 teaspoons sliced ginger
juice of one lime
fresh mint leaves (optional)
1/4 cup rum, tequila or vodka (optional)
~ 1-liter sparkling water
Instructions
In a medium saucepan, combine the sugar with 1 cup water. Bring to a boil and stir until sugar dissolves. Remove from heat and add in the hibiscus flowers and sliced ginger. Let steep for 20 minutes before straining out the flowers and ginger. Transfer mixture to a large pitcher and chill until cool.
When ready to serve stir together the hibiscus liquid, lime juice, mint leaves (if using) and alcohol (if using). Bring up the mixture with sparkling water until your desired sweetness is reached. Chill until ready to serve.
Serve over ice-filled rocks glasses garnished with mint leaves and lime wedges.