Hummingbird Cupcakes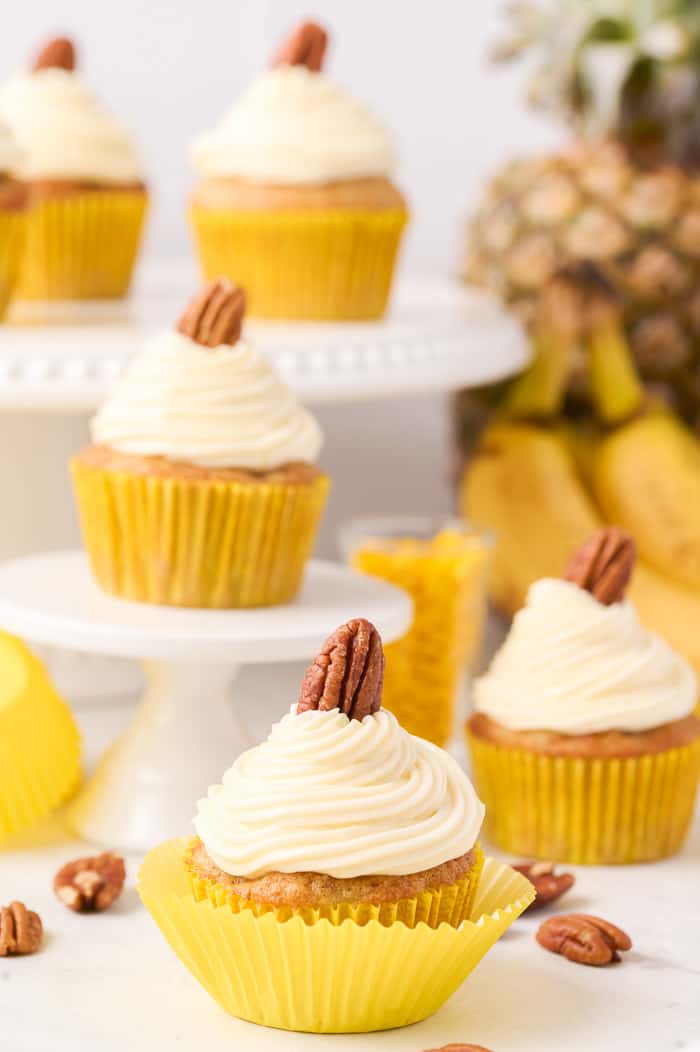 Hey everyone. How are we already at the end of July?? Does anyone else feel like this summer has gone by so fast? Okay, enough of my questions. I have a great new recipe for you!! Hummingbird Cupcakes. there is still time for you to whip up a batch of these amazing cupcakes before the end of summer.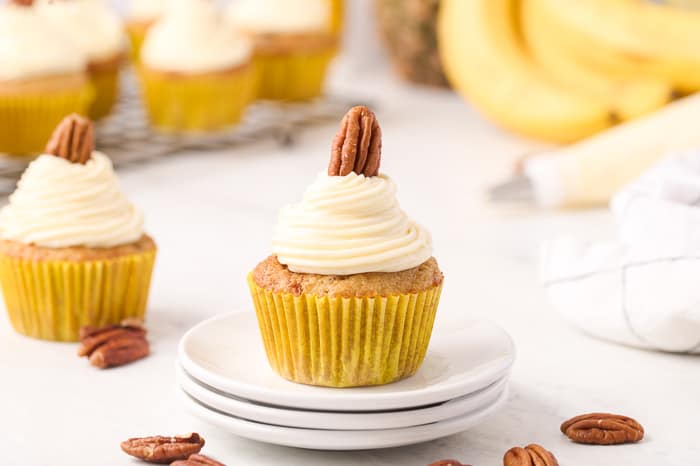 Talking about summer, this summer we moved into a new house. Just two months ago. We inherited a very vibrant backyard that's full of wildlife. From bunnies to chipmunks and birds. My kids love this lovely action in the backyard. One of their favorites that they have recently discovered is the Hummingbird. It fascinates them that this tiny bird flies so fast, and my daughter is obsessed with how beautiful they are. Anyway, that has nothing to do with these cupcakes but I am so happy they love bird watching and we can learn about the different types of birds we see.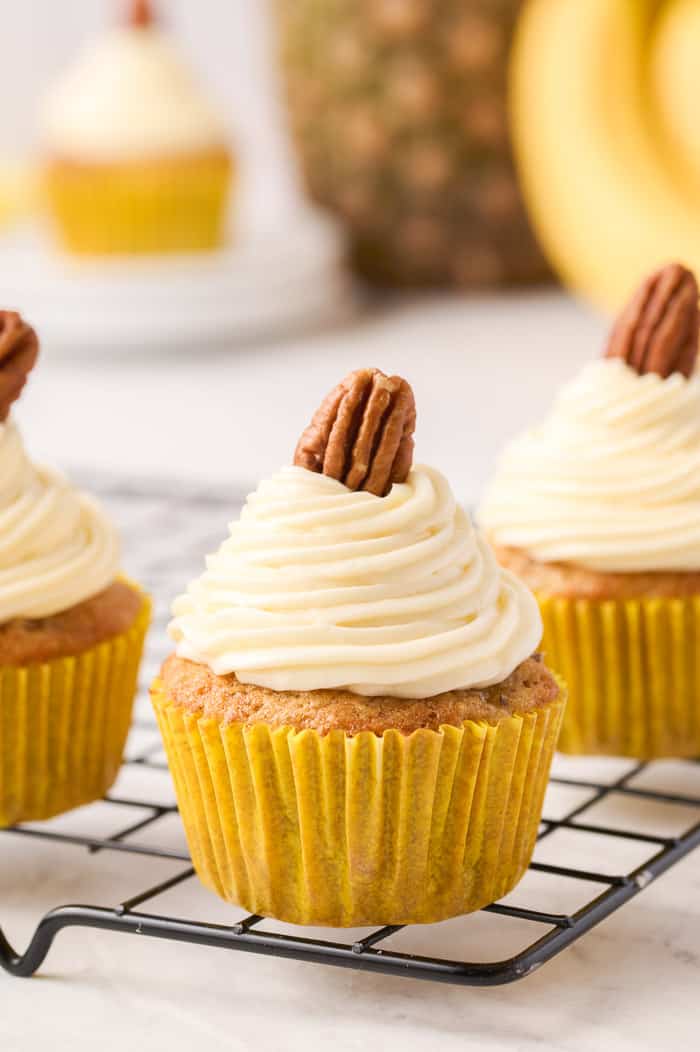 Back to these hummingbird cupcakes. How it got its name is unknown, but a lot of speculations are floating around. Some say Hummingbird Cupcakes got their name because they are as sweet as the nectar hummingbird's love. Other's say that the streaks of banana resemble the bird flying to the next flower. But, wherever the name came from, this cupcake is perfectly delicious with a slightly tangy cream cheese frosting.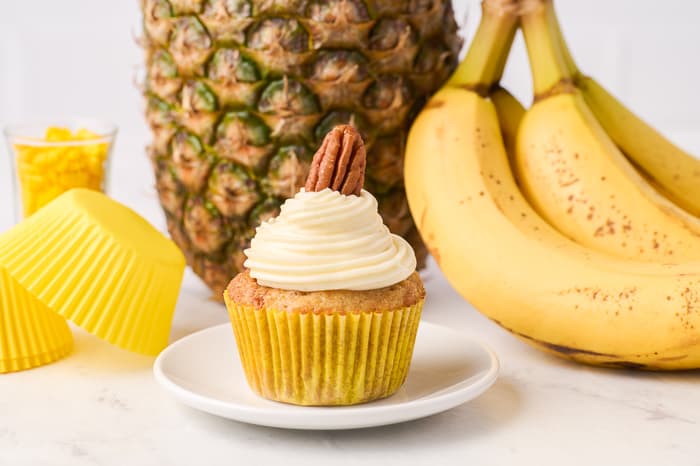 So you have a cupcake that is filled with banana, pineapple, and pecan flavors. It's all topped with a tangy cream cheese frosting for the classic hummingbird recipe. If you are looking for a layer cake version, check out my classic hummingbird cake recipe.
Let's walk through how to make this amazing cupcake! (if you are not interested in step-by-step pictures, scroll to the end for the recipe).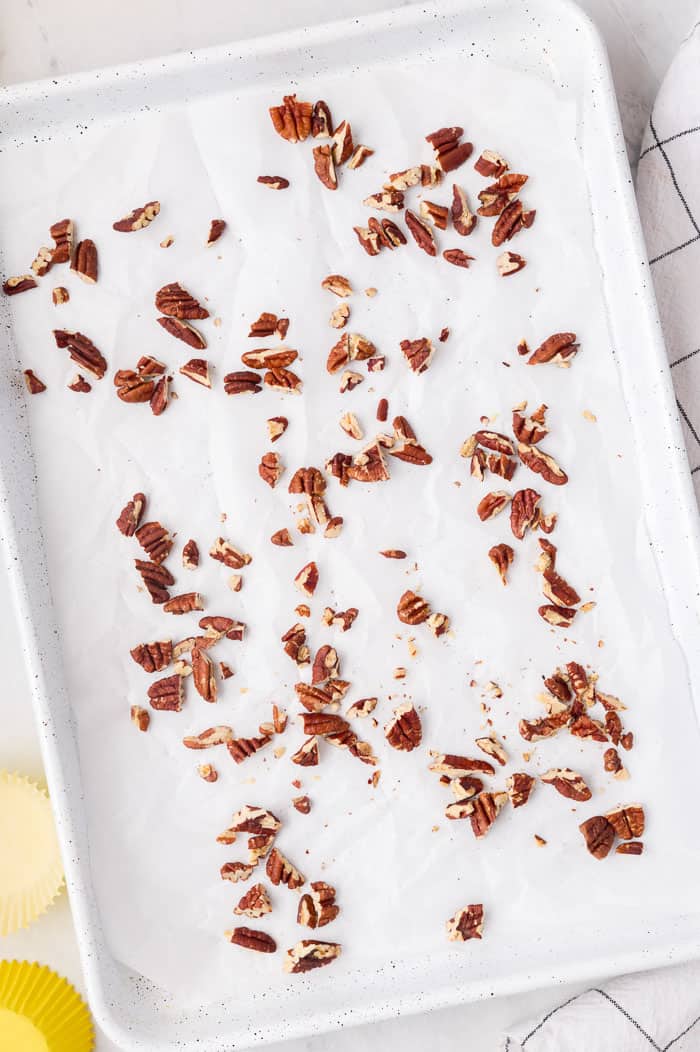 To start, we are going to toast the pecans that will be used in the cupcake batter.
Simply spread pecans on a baking sheet, toast in the heated oven for a few minutes, and then let cool. Be sure to not forget about them as they burn easily.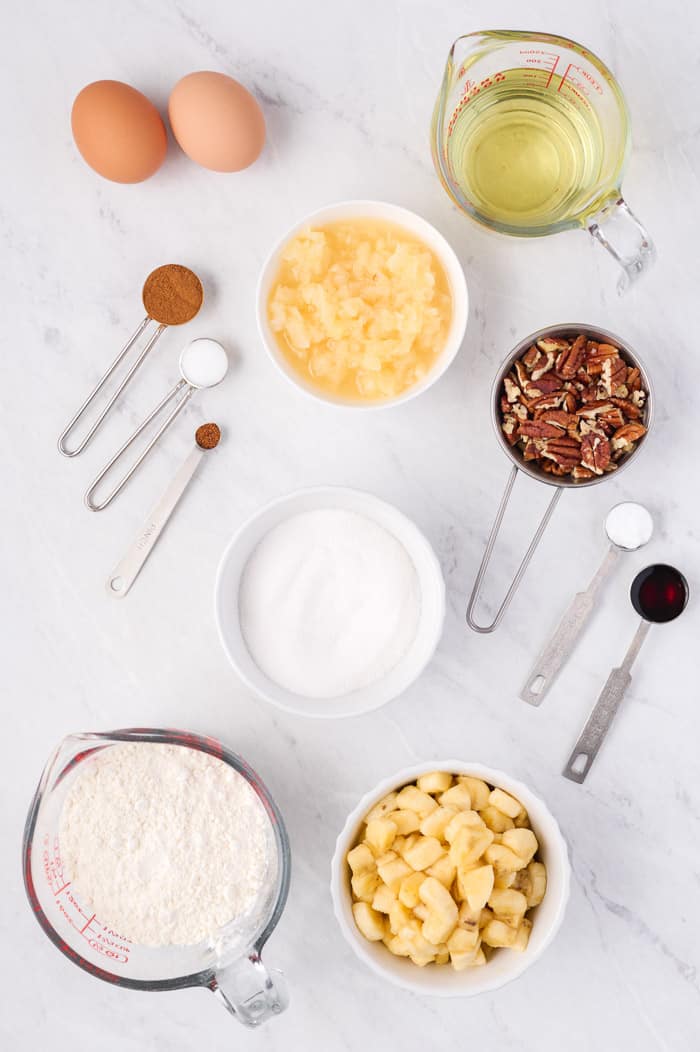 Gather your ingredients for the cupcakes.
Whisk together flour, sugar, cinnamon, salt, baking soda, and nutmeg. Stir to combine.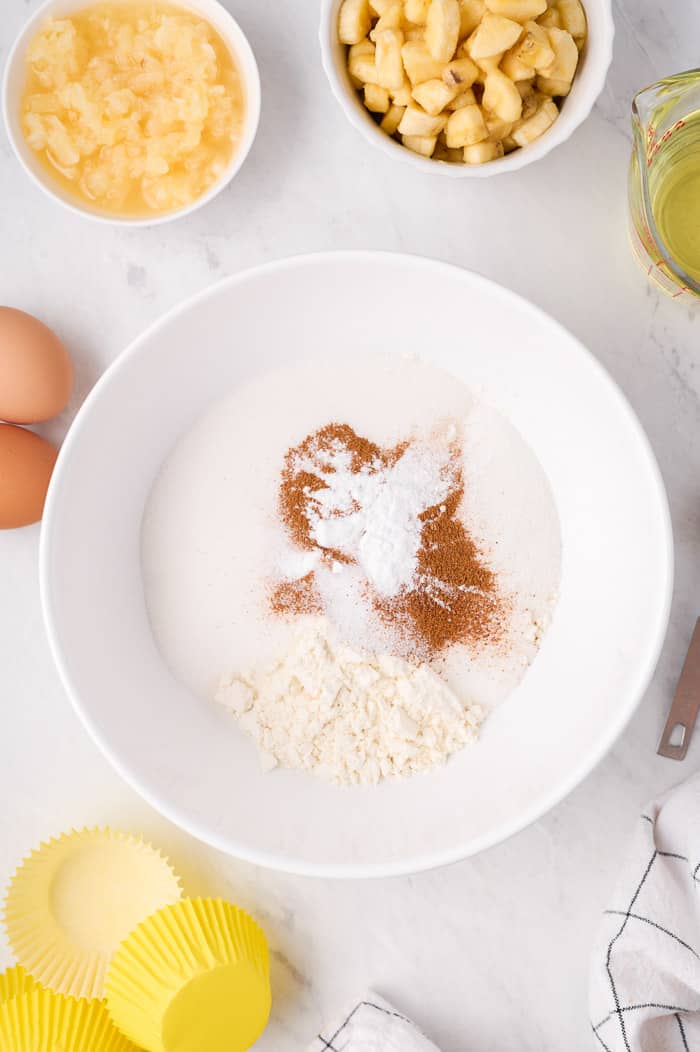 Next whisk together oil, eggs, and vanilla extract.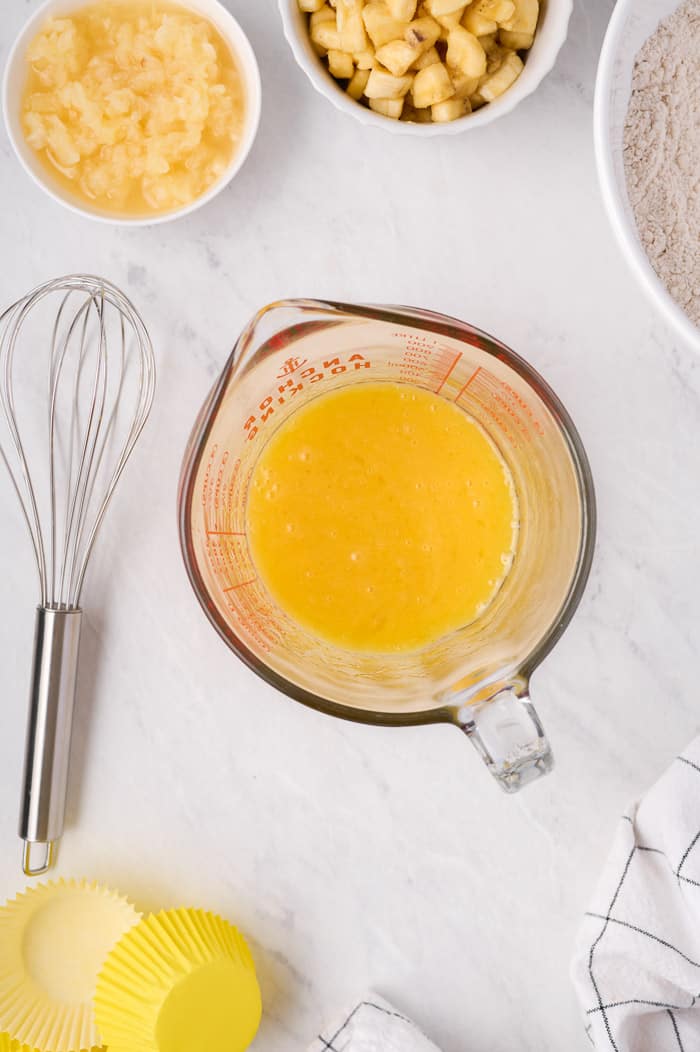 Slowly incorporate the wet ingredients into the dry ingredients.
Stir until moistened but making sure to not over mix.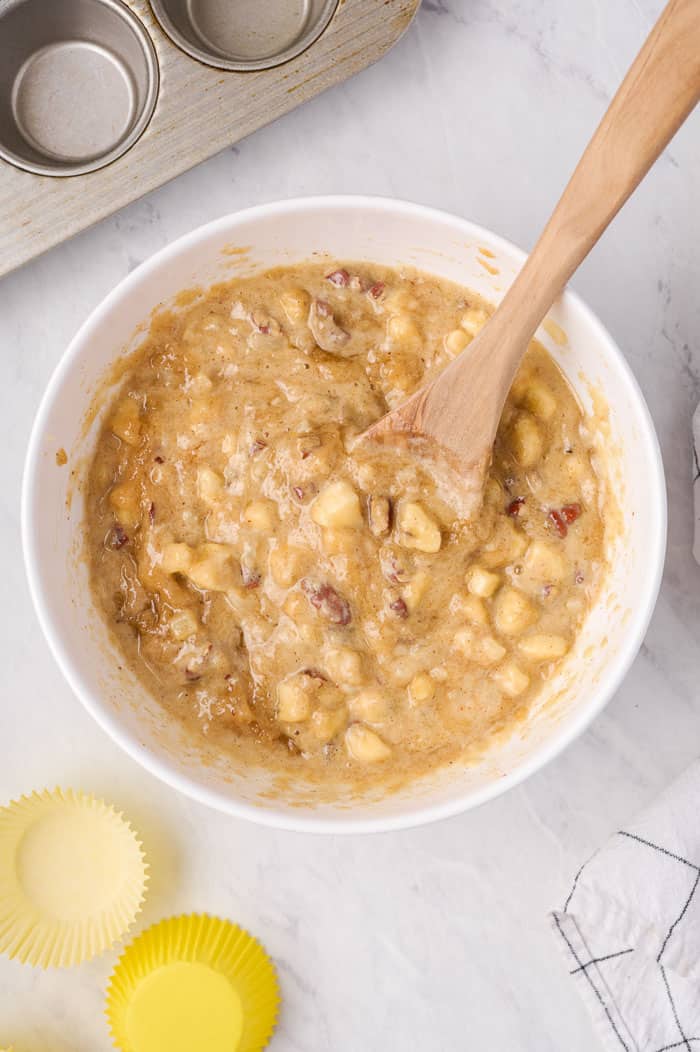 Gently fold in the bananas, crushed pineapple, and chopped pecans. The batter will be pretty thick at this point.
Fill your baking tins about ⅔ of the way with the batter.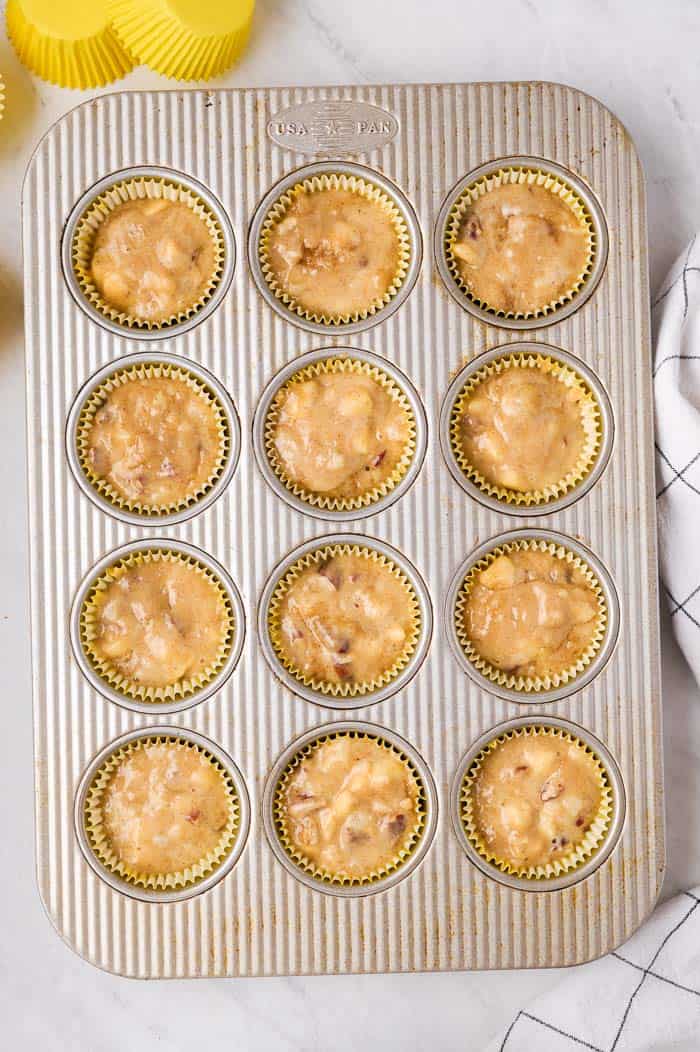 Then, bake your cupcakes for 12-15 minutes or until a toothpick plunged into the center of a cupcake comes out clean.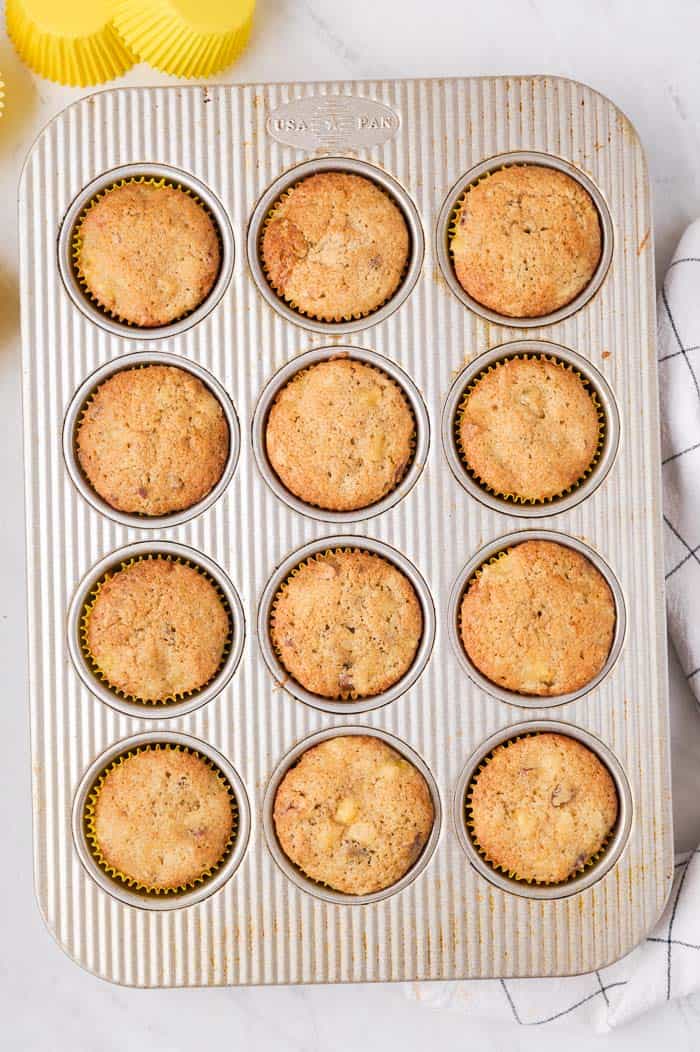 Let the cupcakes cool in the tin for a few minutes before transferring them to a cooling rack.
While those cool, let's make the cream cheese frosting.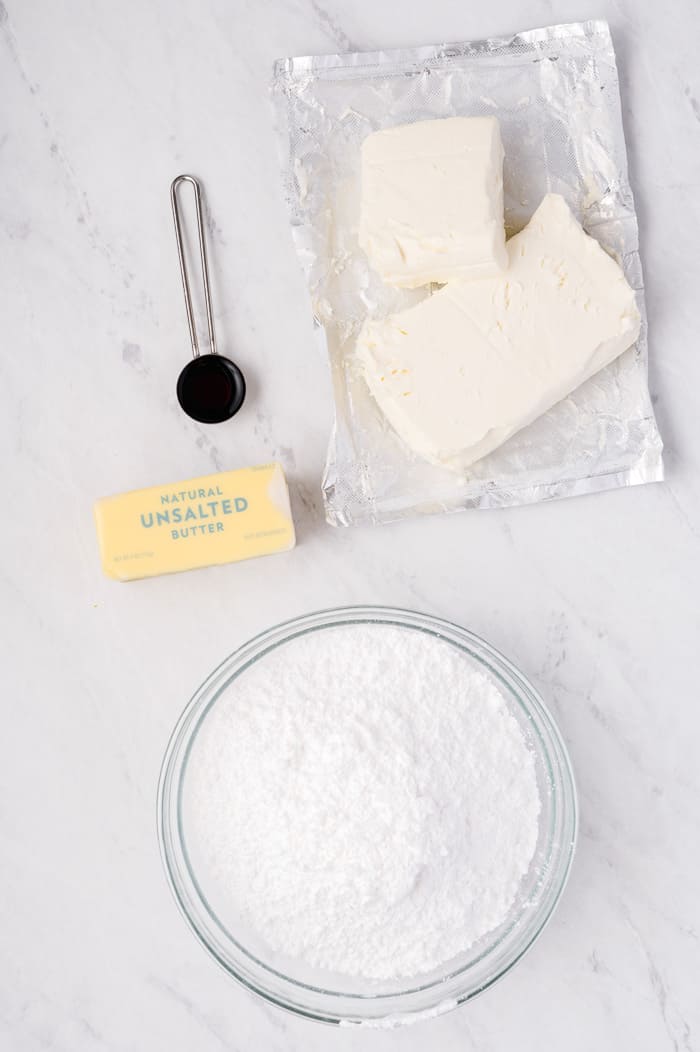 Cream the cream cheese, softened butter, and vanilla extract.
Add in the powdered sugar and mix until combined and whipped.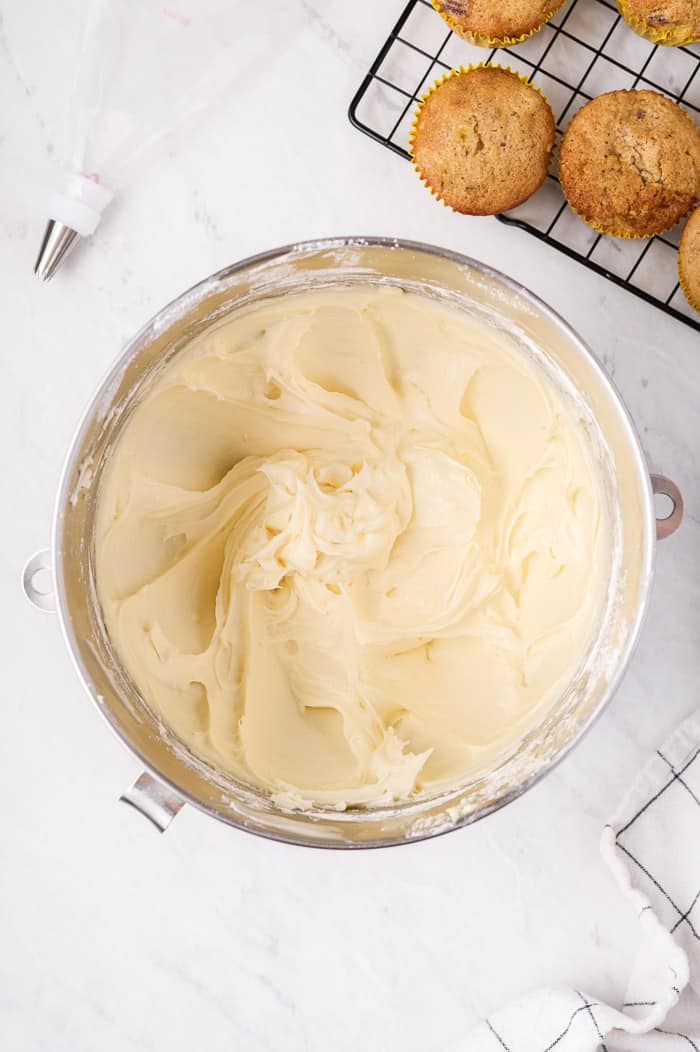 I like chilling my cream cheese frosting for 15-30 minutes prior to frosting my cupcakes as it helps make the frosting easier to decorate with.
And that's it. Now just frost each cupcake and top with a crunchy pecan.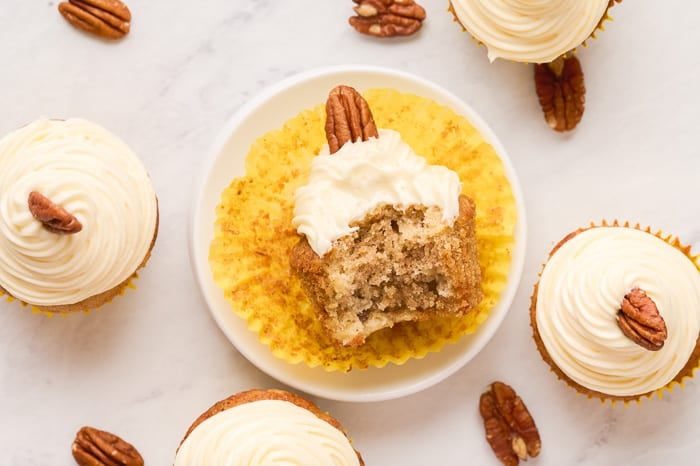 I really hope you enjoy these Hummingbird Cupcakes as much as I do. Super light frosting with different textures living inside the cupcake makes for a surprise with every bite.
If you recreate these please let me know! I love hearing your stories and how you shared them with your loved ones. Remember to tag #aclassictwist across social media.
Happy Baking my friends :-).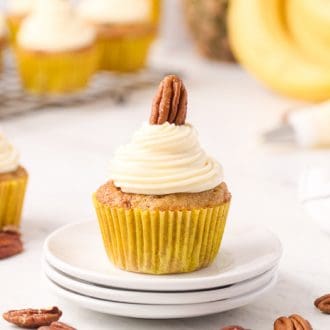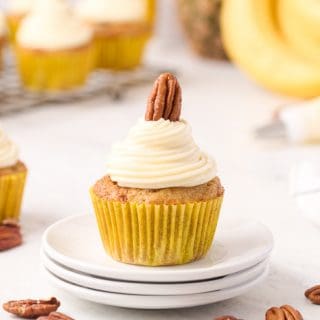 Yield: ~ 18 cupcakes
Hummingbird Cupcakes
These classic hummingbird cupcakes are made of spiced pineapple, banana, and pecan cake topped with tangy cream cheese frosting.
Ingredients
For the Cupcakes:
1/2 cup chopped pecans
1 1/2 cups all-purpose flour
3/4 cup granulated sugar
1 teaspoon ground cinnamon
1/2 teaspoon salt
1/2 teaspoon baking soda
a pinch of ground nutmeg
2 large eggs, lightly beaten
3/4 cup vegetable oil
1 teaspoon vanilla extract
1 1/2 cup chopped bananas (about 2 medium bananas)
4 ounces crushed pineapple in juice
For the Cream Cheese Frosting:
12 ounces cream cheese, softened
1/2 cup (1 stick) unsalted butter, softened
1 teaspoon pure vanilla extract
3 cups sifted confectioners' sugar
Instructions
CupCakes:
Preheat oven to 350°. On a baking sheet, spread the pecans in a single layer. Bake for 6 to 8 minutes or until toasted and fragrant, stirring halfway through. Let cool while preparing the cake.
Line two cupcake tins with cupcake liners.
In a large bowl, whisk together the flour, sugar, cinnamon, salt, baking soda, and nutmeg.
In a large measuring cup, whisk together the eggs, oil, and vanilla extract. Pour the wet ingredients into the dry and stir until moistened. Do not over mix. Gently fold in the bananas, pineapple, and pecans. The batter will be thick.
Evenly divide the batter into the prepared cupcake tins, filling each about 2/3 full.
Bake cupcakes for 12-15 minutes or until a cake tester inserted into the center comes out clean. Let cakes cool in pans for a few minutes before transferring to a cooling rack.
Frosting:
Cream the first three ingredients on medium speed using the paddle attachment of an electric mixer until smooth, about 2-3 minutes on medium speed.
Add the powdered sugar and mix at low speed for about 1 minute. Then increase speed to medium and mix for 2-3 minutes until the frosting is very light and fluffy.
Refrigerate for 10-15mins before frosting the cake. This makes the frosting easier to use for piping.
Frost each cupcake with the frosting and garnish as desired.
Recommended Products
As an Amazon Associate and member of other affiliate programs, I earn from qualifying purchases.