Marshmallow Lava Cake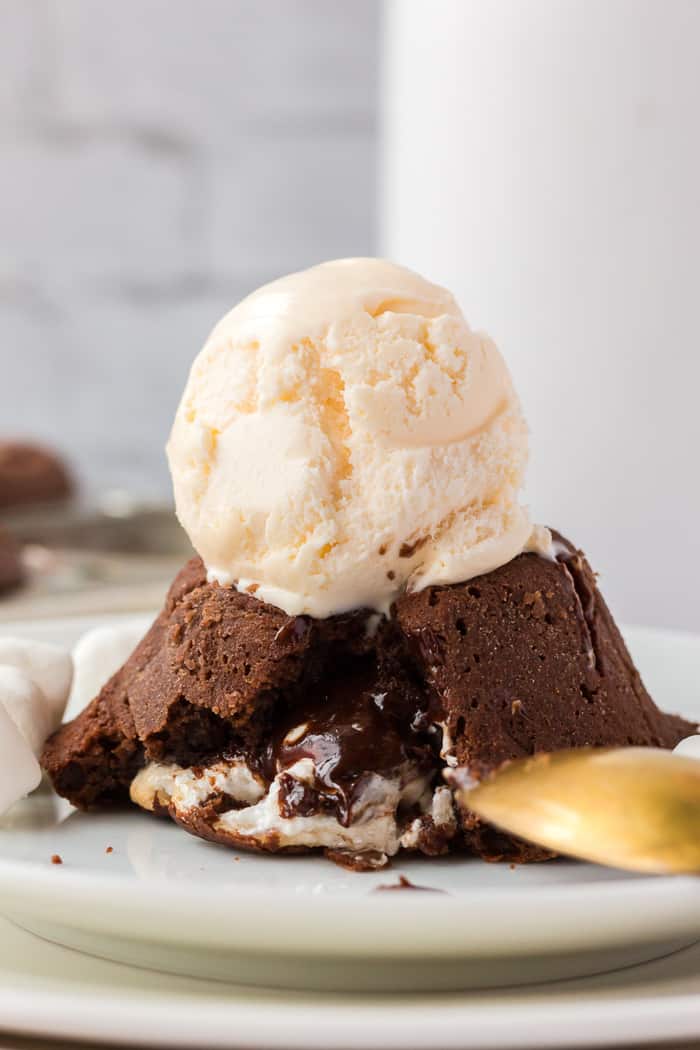 Hey there friends! Welcome to almost June! I know, I know; I can't believe we are already this far into 2022. But that means we have a very important holiday coming up in just a few short days; Memorial Day, the unofficial start to summer! Well, this is mostly for those of us in the USA.
Anyway, let's get to this Marshmallow Lava cake. I always think of summer when I think of marshmallows. Nothing beats roasted marshmallows and chocolate!! So these marshmallow lava cakes are exactly that. Summer in a mouthful.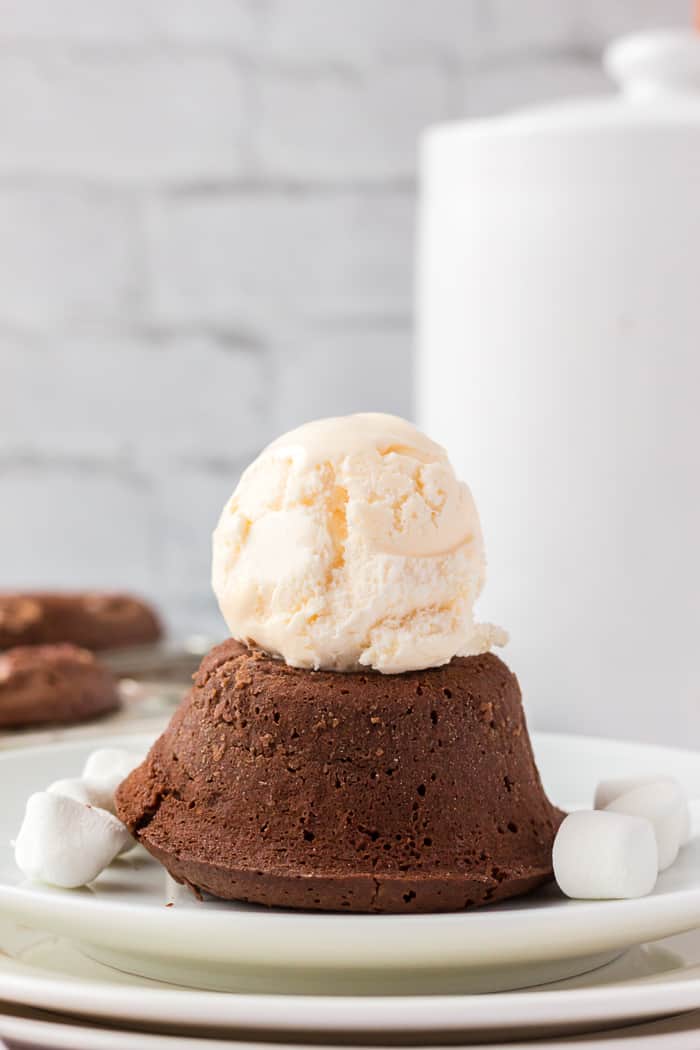 This Marshmallow Lava Cake is what chocolate lovers are craving on Sunday. This recipe creates 6 single-serving beautiful cakes made with a combination of chocolate cake and marshmallow souffle. The gooey center flows just like a fluffy volcano onto your plate when you pull apart the cake with your fork. It's a beautiful surprise that anyone will enjoy. Who doesn't want a surprise inside their dessert?
Not only is this Marshmallow Lava Cake absolutely delicious and rich, but it only uses a few simple ingredients and can be whipped up quickly. So don't fret! If you don't have any plans yet, this is your ticket!
The filling uses your favorite childhood sandwich ingredient; marshmallow fluff. The sticky, sugary mixture has the same great taste as a traditional marshmallow because it is easier to bake with because the consistency has been melted down already.
Now that your mouth is watering let's get into baking your individual Marshmallow Lava Cake.
Gather your ingredients. Grease your pans and set them aside.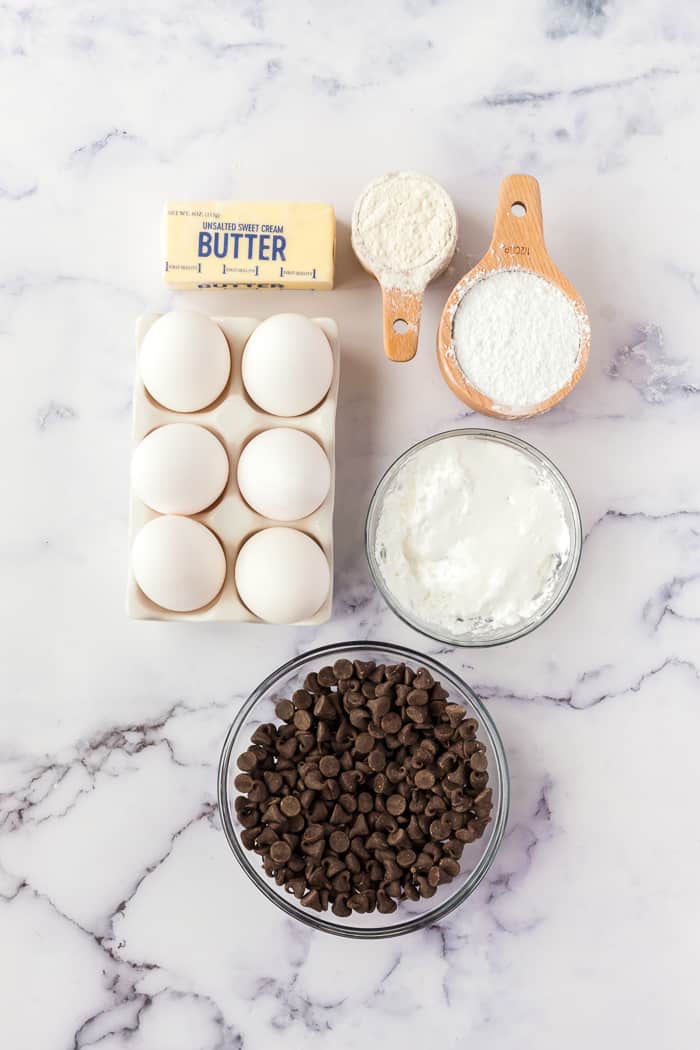 Melt your chocolate chips in 40-second increments in a microwave, ensuring your chocolate does not burn. Stir frequently and check consistency in between intervals.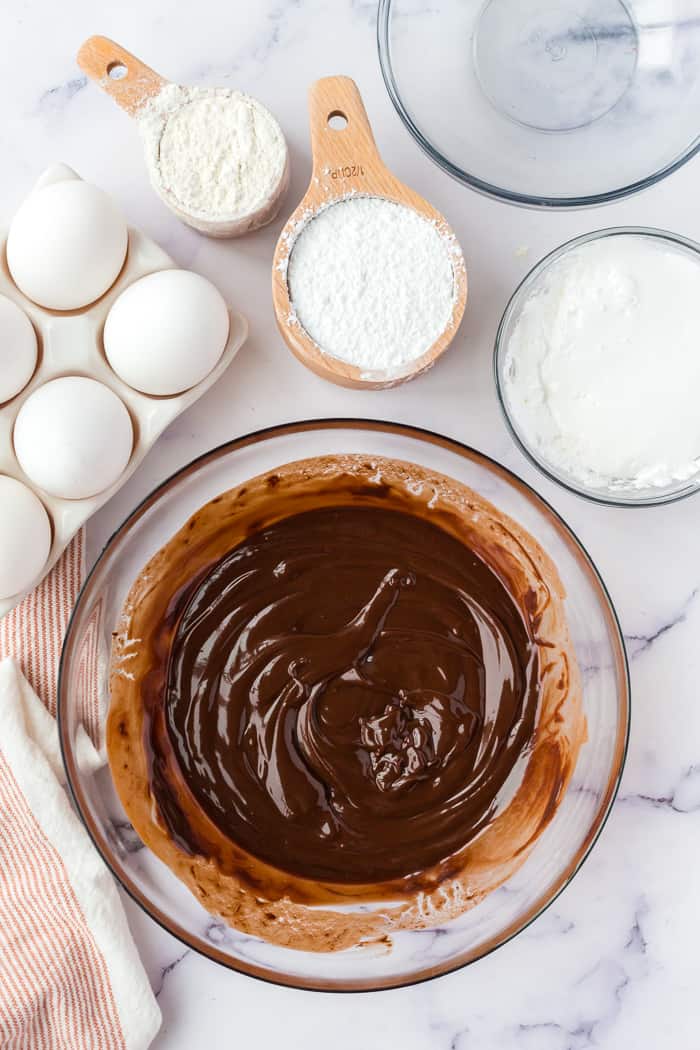 Whisk in the eggs until they are fully incorporated.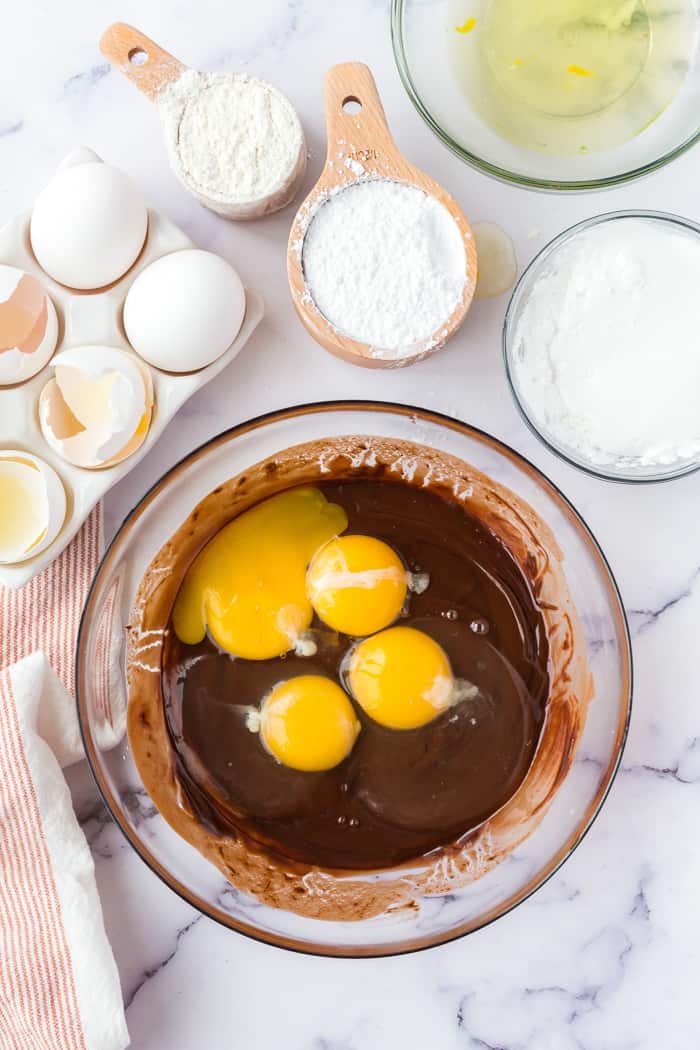 Fold in flour and sugar until no clumps can be found.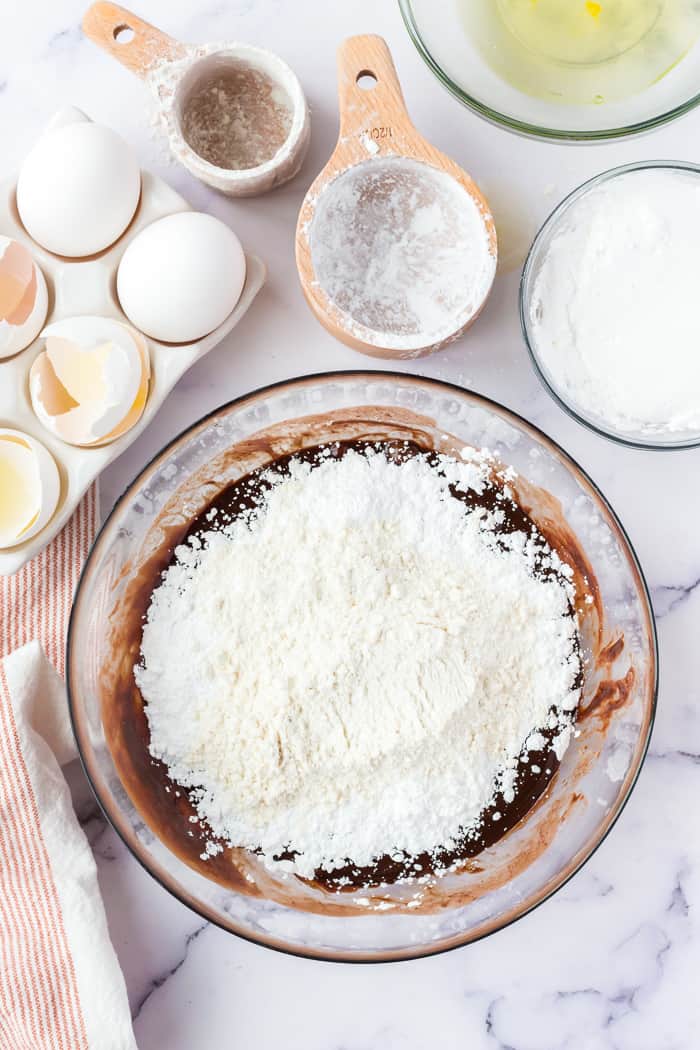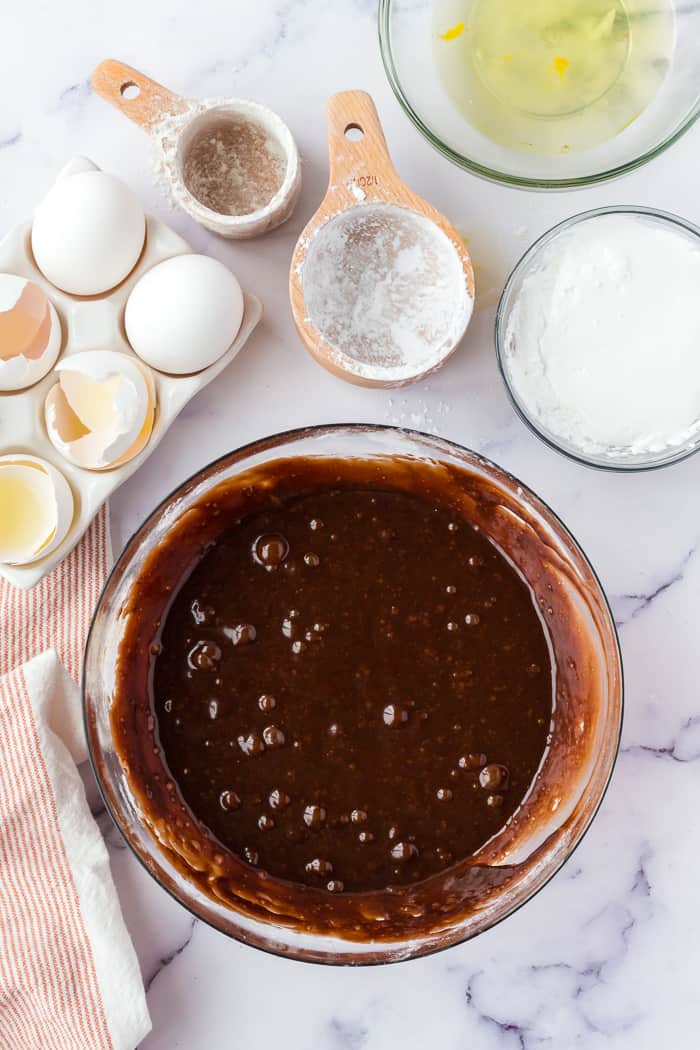 Pour half the batter into your prepared tins, and then put a scoop of fluff in the center.
Cover the fluff with the remaining batter and bake.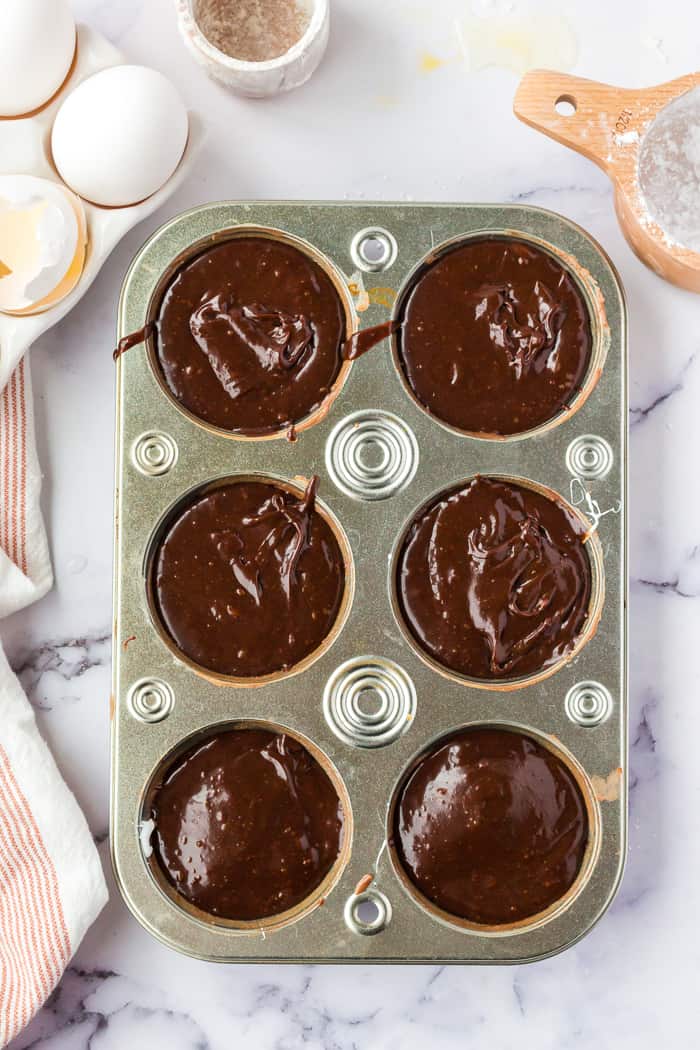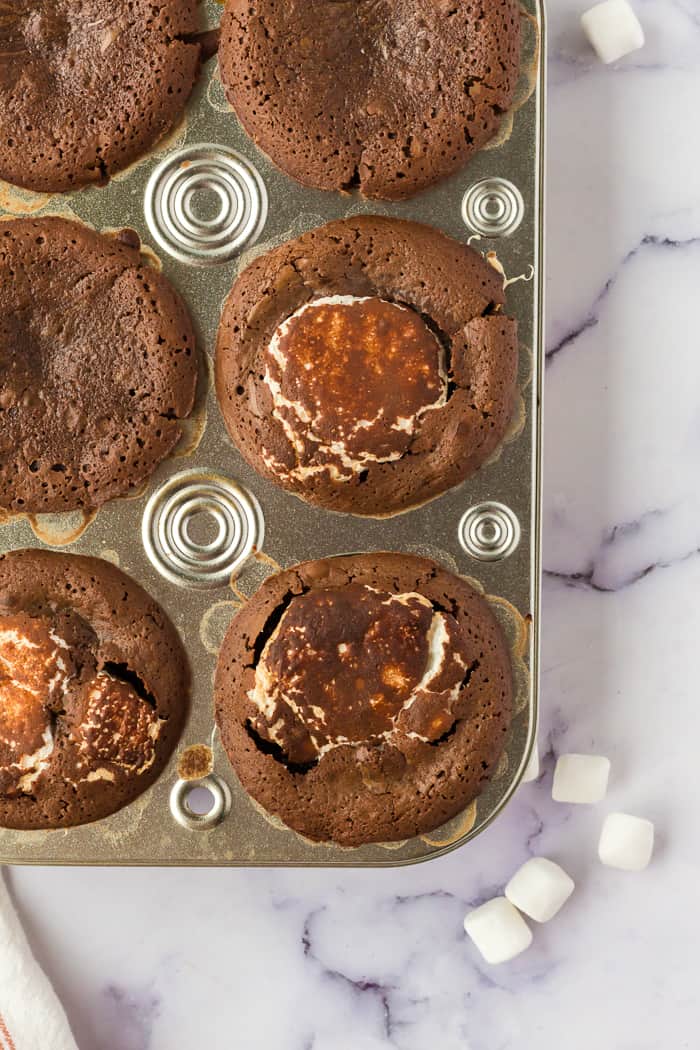 Allow them to cool, top with a scoop of vanilla ice cream or whipped cream and ENJOY!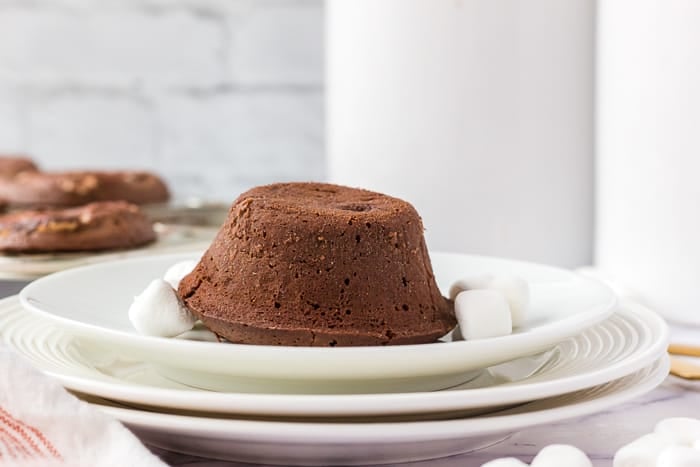 It truly is that simple. Enjoy right away or reheat gently before serving to reheat the melty marshmallow fluff center. They will be the new request for all holidays or celebrations wherever you decide to serve these rich cakes. I really love making these for birthdays too.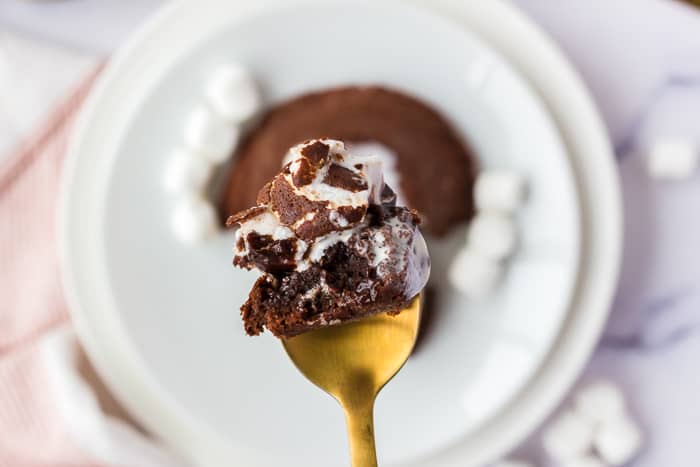 If you love this Marshmallow Lava Cake, you might want to check out Peppermint Mocha Lava Cake or this Molten Chocolate Lava Cake.
What do you think of this single-serving cake? Let me know in the comment section below. As always, if you share across social media, make sure to tag #aclassictwist, so I can see your beautiful creation come to life.
Happy Baking, everyone!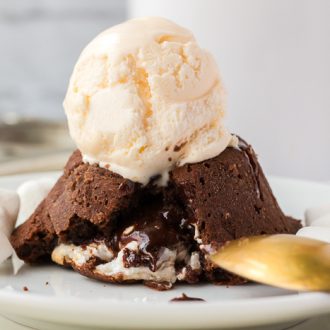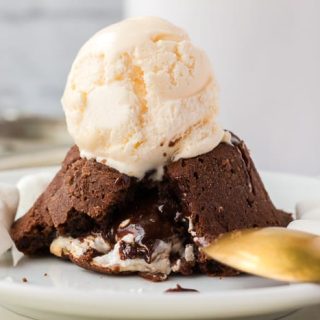 Yield: 6 servings
Marshmallow Lava Cake
Ingredients
1 ¼ cup semi-sweet chocolate chips (you can also use chocolate bars)
½ cup unsalted butter
2 large eggs, room temperature
2 large egg yolks, room temperature
½ cup powdered sugar
¼ cup all-purpose flour
¾ cup marshmallow fluff
Instructions
Preheat the oven to 425 degrees Fahrenheit and coat a small muffin tin with butter and cocoa powder.
In a small bowl, melt the chocolate chips and butter in the microwave at 40-second intervals, being sure to stir the ingredients thoroughly after each interval.
Whisk in the eggs and egg yolks until they are fully incorporated into the chocolate mixture.
Gently fold in the powdered sugar and flour until the batter is homogenous and no clumps of dry ingredients remain.
Pour half of the batter into the cupcake tin and then place of a spoonful of marshmallow fluff in each mold.
Cover the marshmallow fluff with the remaining batter and bake the cakes for 11 minutes.
Allow the cakes to cool slightly before removing, serve, and enjoy!
Notes
You can serve these cakes alone, with powdered sugar, whipped cream, or ice cream. The possibilities are limitless!
It is important to coat the muffin tin in butter and cocoa powder to ensure that the cakes do not stick when you try to take them out. They will break open if they stick too much, and the chocolate marshmallow filling will be quite messy.
Sometimes the marshmallow fills with breaks through the top of the cake. This is okay because they are served upside down, so if the top looks a little messy, your guests will not even see it.
These cakes can be stored on the counter or in the fridge for up to 3 days in an airtight container.