Meyer Lemon Pound Cake
A sensational soft and moist Meyer lemon pound cake!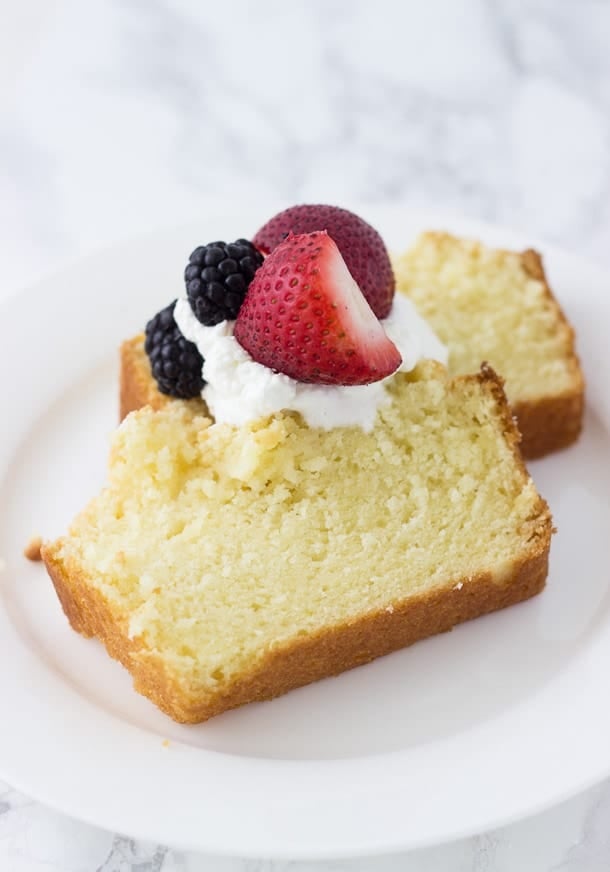 Yup, I just called a cake sensational. I may be losing my mind but if this is what losing one's mind is, I am all for it. Because this Meyer lemon pound cake is SENSATIONAL!! It's one of the best pound cakes I've had in a long time and the fact that it is lemon… sweet and citrusy Meyer lemons to be exact… make it even extra special.
But guess what? This cake is as easy as mixing three ingredients together. Yup, I used a pound cake mix to make this cake. None other than Krusteaz!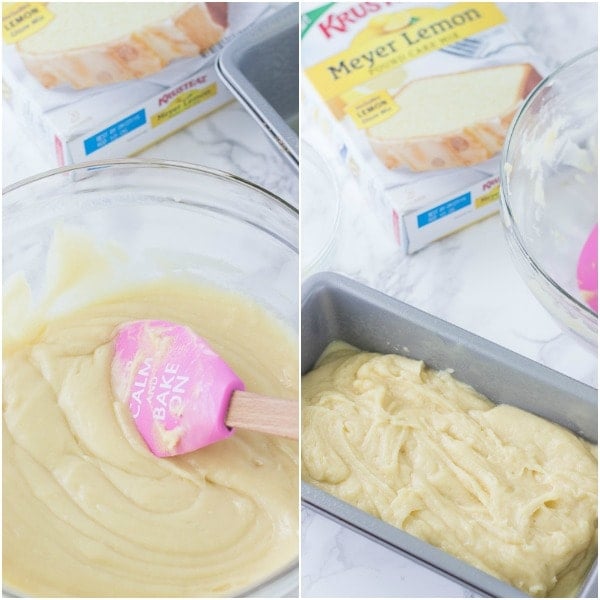 Krusteaz is a family-owned company that has been making well-loved baking mixes for decades. The hubs introduced me to their pancake and waffle mixes back when we were dating and just moved in together. He swore by them and that's the only brand I could get at the grocery store (something about always having it at his grandmother's back when he was a little person).
When Krusteaz asked me a few months ago to join their "Baker's Dozen" group, I was honored they wanted me to join their elite group of bakers but I was also skeptical. Did they check out my blog? I am usually do baking from scratch as I teach myself basic baking techniques. But since I was already familiar with their products, I was open to giving a few others a try and only jump on board if I loved them. And I did!! This Meyer lemon pound cake was the first one I tried and have been singing its praises since.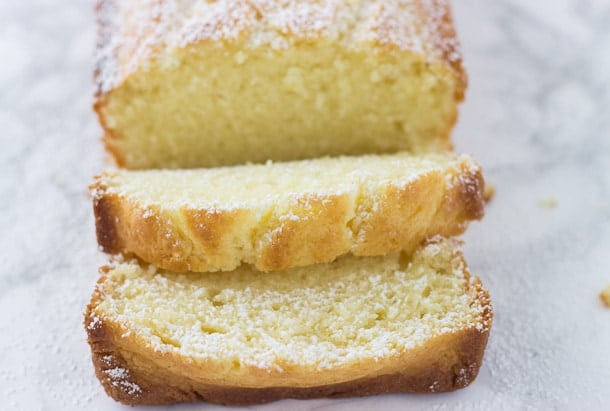 It's a super soft, really moist, and crumbly pound cake. It's very light in flavor and the Meyer lemon is outstanding on its own. I did not tinker much with their recipe as I wanted to try the cake in its true form. I served this Meyer lemon pound cake with fresh berries and a dollop of coconut whipped cream.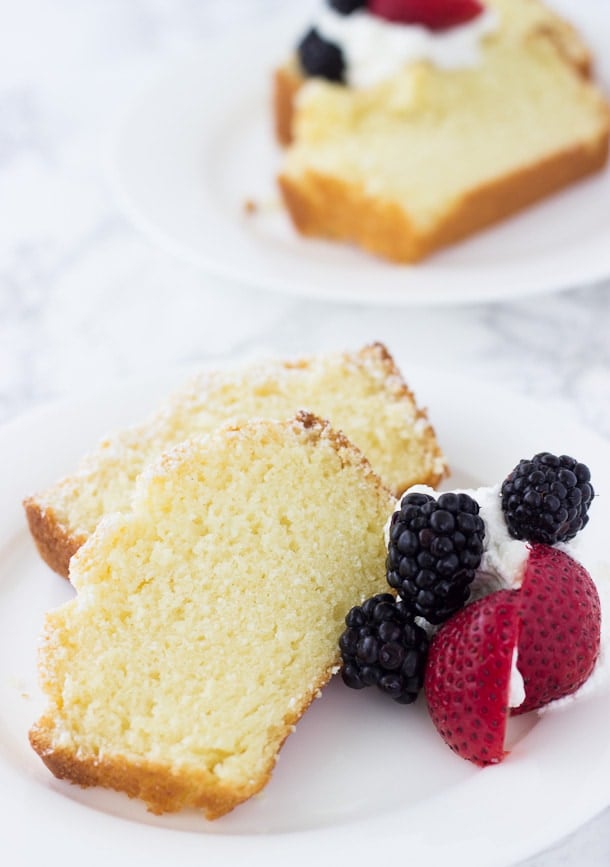 I am very excited to be a part of the Krusteaz Baker's Dozen blogger ambassador group along with some fabulous blogger friends. Over the next few months, I'll be experimenting with their amazing products and reinventing them with new and creative twists to create recipes I know you will all love!!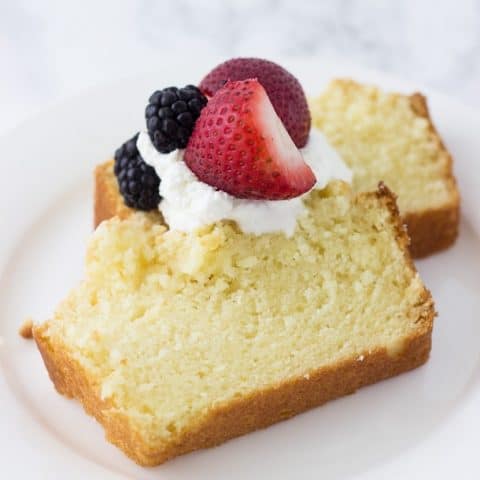 Yield: 1 loaf
Meyer Lemon Pound Cake
Prep Time 5 minutes
Cook Time 45 minutes
Total Time 50 minutes
Ingredients
1 box Krusteaz Meyer Lemon Pound Cake Mix
1 large egg
10 tablespoons unsalted butter, melted and cooled
1 teaspoon vanilla extract
¾ cup water
Toppings: fresh whipped cream, berries
Instructions
Preheat the oven to 350 degrees. Grease a medium loaf pan (8.5" x 4.5") with baking spray and set aside.
In a medium bowl, whisk the cake mix, melted butter, vanilla extract, and water. Whisk until just combined and no lumps are in the batter. Do not over-mix.
Spoon batter into prepared pan.
Bake for 40-45 minutes or until a toothpick inserted into the center comes out clean.
Remove cake from oven and let cool in pan for 5 minutes. Loosen the cake around the pan and release it from the pan. Let cool on a cooling rack. I love enjoying warm and fresh.
Serve slices of pound cake with freshly whipped cream and berries.
Disclosure: I am sharing this recipe in partnership with Krusteaz, for whom I am proud to be a brand ambassador. As always, all opinions are mine, and THANK YOU for supporting the companies that make it possible for me to continue creating great recipes for you. For more recipe ideas and inspiration, check out Krusteaz on Facebook, Twitter, and Pinterest.