Raspberry Lemonade Pound Cake
This raspberry lemonade pound cake recipe is sponsored by Simply Beverages®. All thoughts and opinions are my own.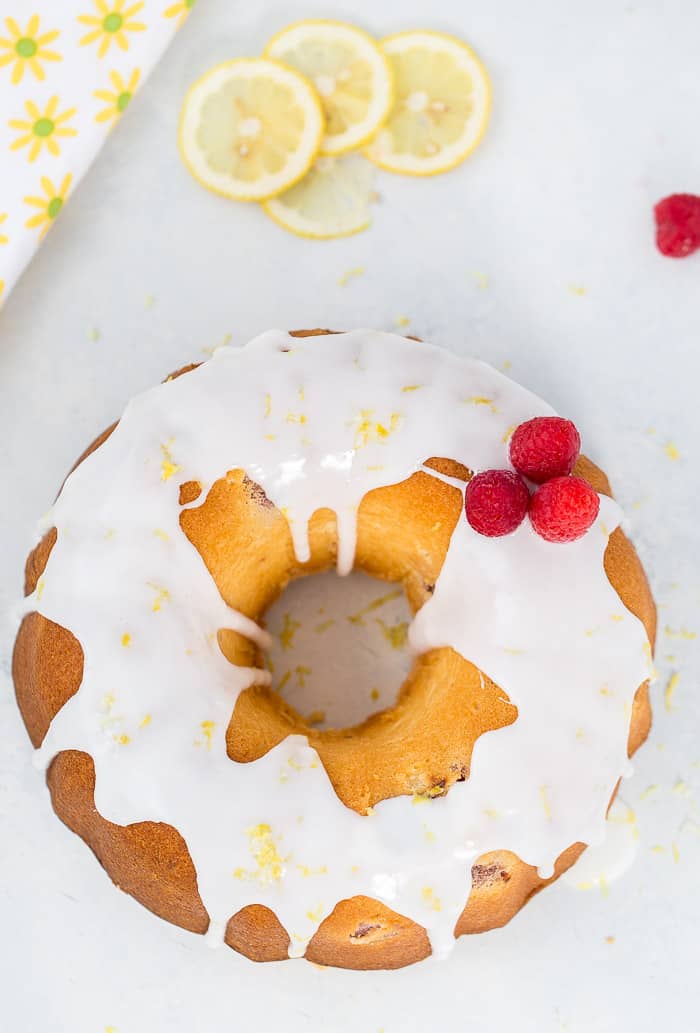 Happy Monday friends! How is it the second week of May already? Summer is just around the corner and I am excited to welcome the warm weather and all that it brings. Picnics, backyard barbecue parties, lemonade stands, and juicy summer berries. My favorite time of the year for sure and I can't wait to make more summer desserts like this raspberry lemonade pound cake. It's going to be my new go-to summer dessert this year.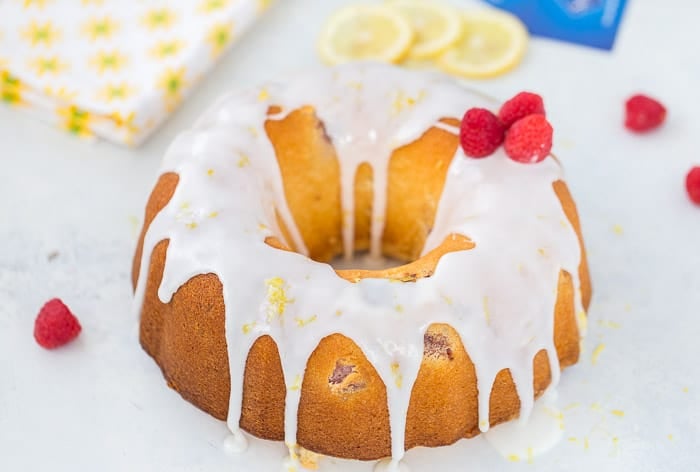 I mean, you can't go wrong when you start any summer dessert with lemonade pound cake. Especially since pound cake is a summer classic. From blueberry lemon pound cakes to simple pound cakes, I am a fan of moist, buttery and light pound cakes. Normally, a dusting of powdered sugar or a light glaze with fresh fruit is how I serve my pound cake. However, every now and then, I love having fresh fruit in the batter. This raspberry lemonade pound cake is bursting with fresh raspberries in a lemonade pound cake that's made with Simply Lemonade®, our favorite summer beverage for those hot sunny days.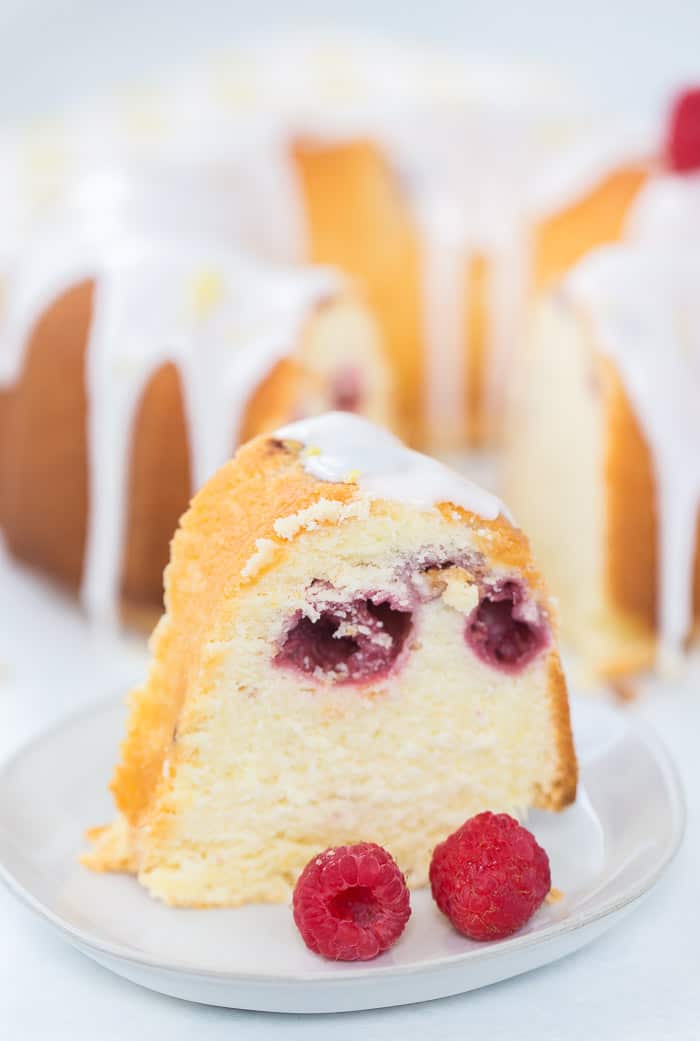 Remember these strawberry lemonade cupcakes? They are always a hit around here over the summer. I decided to capture those two great flavors; lemonade and summer berries, in a classic summer cake that will be perfect for a backyard summer party. This pound cake starts with a lemon batter infused with lemon zest and lemonade. I used Simply Lemonade® in the batter for that lip puckering lemonade flavor in the cake. Once the batter is prepared, you hand fold fresh raspberries tossed in flour into the batter. This ensures the berries do not sink to the bottom as the cake bakes.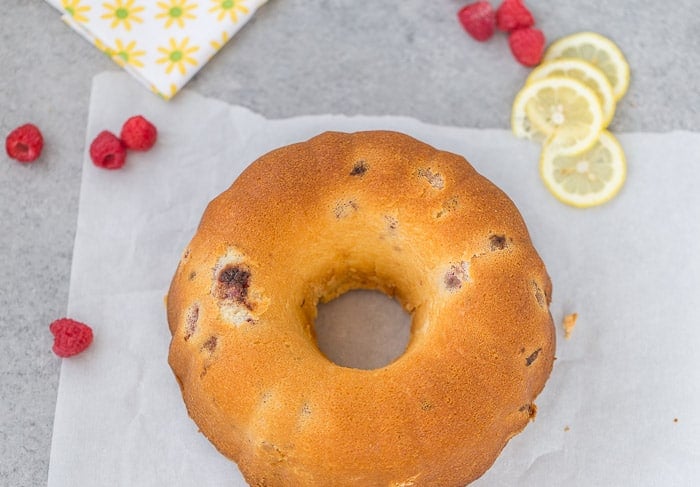 Once baked, the cake itself is perfect on its own. You can serve this cake with a dusting of powdered sugar. Or if you like you can serve with the simple lemon raspberry glaze I used. It complements the sweet, tangy lemonade pound cake.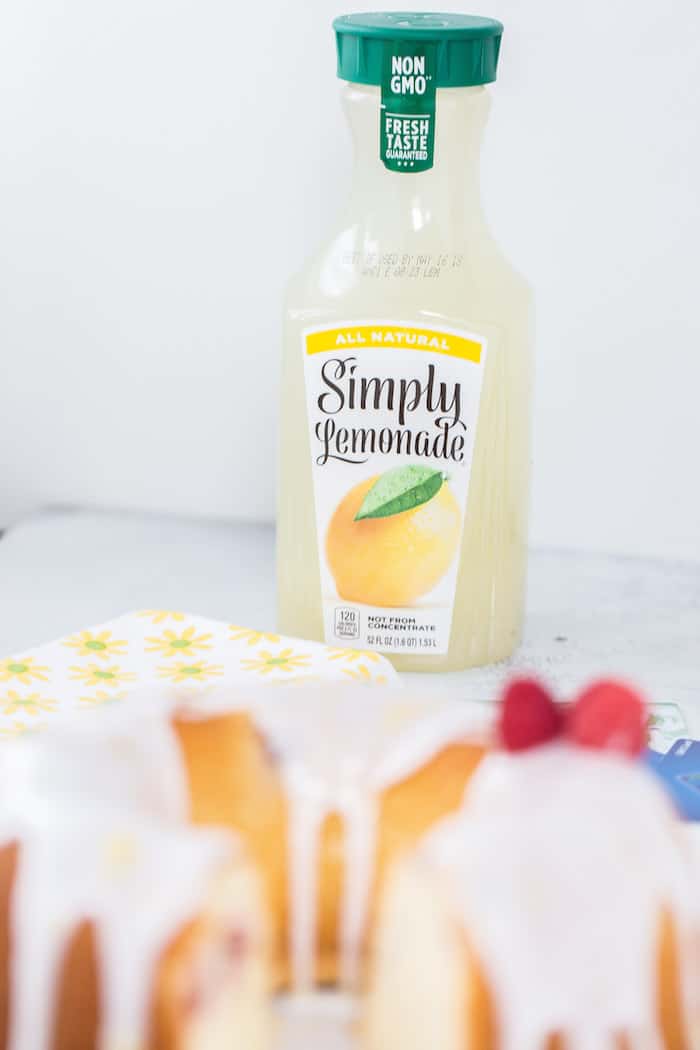 As you get ready for summer, be sure to grab a pack of Simply Lemonade® from your local Sam's Club to whip up this raspberry lemonade recipe. I love getting this two pack as it lasts longer and I can always have cold lemonade in the fridge. If you are not yet a Sam's Club shopper, visit your nearest store for a free day pass to enjoy the store's savings.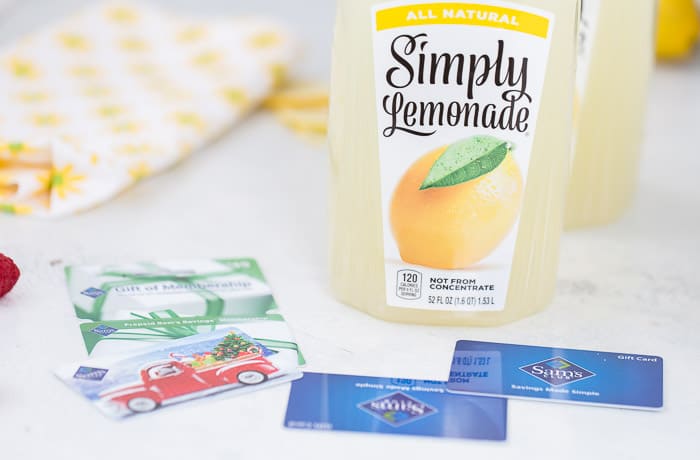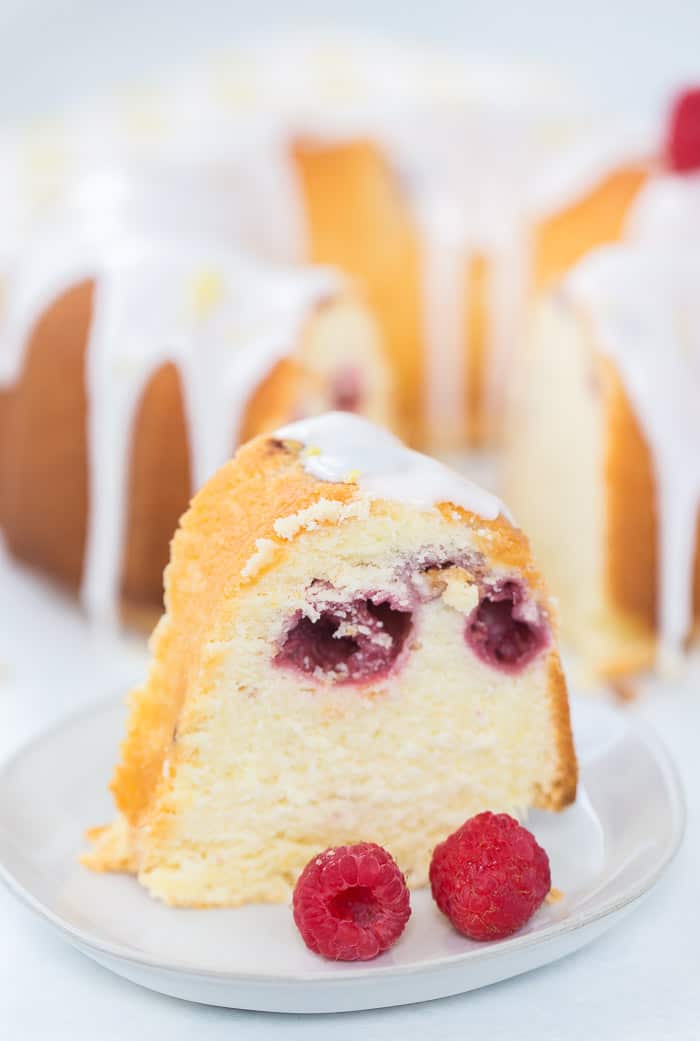 Yield: 1 large bundt cake
Raspberry Lemonade Pound Cake
This raspberry lemonade pound cake is bursting with fresh raspberries and lemons. It's the perfect summer barbecue dessert with classic flavors that everyone will love.
Cook Time
1 hour
30 minutes
Ingredients
For the Cake:
2 ½ cups granulated sugar
2 teaspoons lemon zest
1 teaspoon salt
1 ¼ (2 ½ sticks) cups unsalted butter, softened
5 large eggs, at room temperature
3¼ cups cake flour, sifted
3/4 cup Simply Lemonade®
1 cup fresh raspberries, tossed in 2 tablespoons flour
For the Icing:
1 cup powdered sugar
2-4 tablespoons lemonade
2 tablespoons raspberry jam
Instructions
Heat oven to 325 degrees F. Spray a 10-cup Bundt pan with nonstick baking spray.
In the bowl of a stand mixer, combine the sugar with lemon zest. Using your fingers, rub the zest into the sugar until fragrant.
Add the butter and salt to the bowl and cream together with sugar. Beat on medium-high for 7 minutes, until pale yellow and fluffy. Add the eggs, one at a time, combining well after each addition and scraping down the sides of the bowl as needed.
Reduce speed to low and slowly add the flour in two batches, mixing each time until just combined. Do not overmix.
Add the lemonade and mix until just combined.
Using a rubber spatula, fold in by hand the raspberries tossed in flour into the batter.
Pour the batter into the prepared pan and bake for 75-85 minutes, or until a toothpick inserted into the center of the cake comes out clean.
Let the cake cool in the pan for at least 10 minutes before inverting onto a serving plate. Let cool to room temperature.
For Glaze:In a small bowl, whisk together all the ingredients until it's pourable.
Once the cake is completely cool, spoon glaze over the cake and allow to harden.