New Year, New You: Fashion Resolutions for the New Year {Part Two}
After our first fashion resolution of the year to Be BOLD, we are moving right along to our second resolution. (Quick question: Were you able to incorporate some bold pieces into your wardrobe?)
The second Fashion New Year's Resolution is to Be Creative. "Style is a way to say who you are without having to speak" – Rachel Zoe.
I truly believe this and why I am always looking for new ways to add some creative pieces to my outfits. Here are three ways you can add a little flair to your outfits.
        1.   Wear a Statement Necklace: this is one of my favorite ways to be creative. A great statement necklace always closes the deal on any outfit.
Try this one from Target for a simple look (jade color). Or for a cool look try this from ASOS (black). Or if you're so inclined go with this piece from Anthropologie (gold):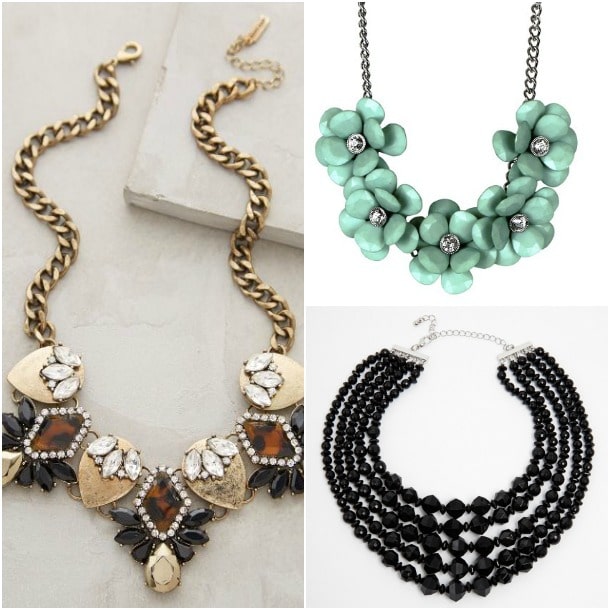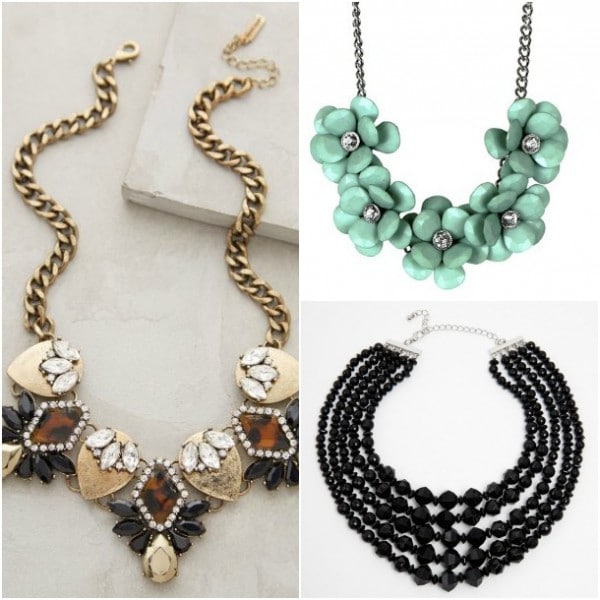 2.  Add Texture to your outfits: texture!! I just love how a little can go a long way in jazzing up any outfit.
– For just a little bit extra, try a studded purse like these satchels from TJ Maxx (orange, navy):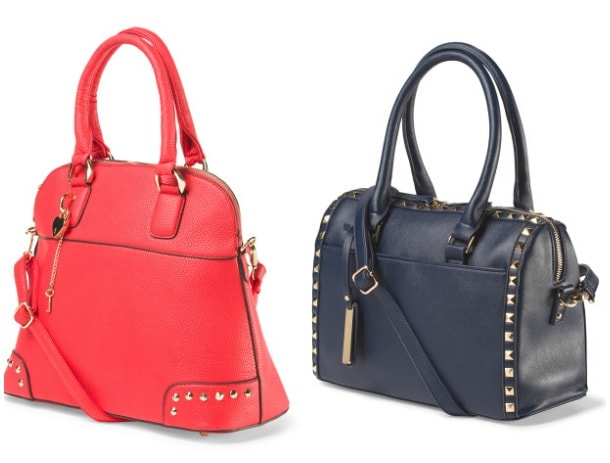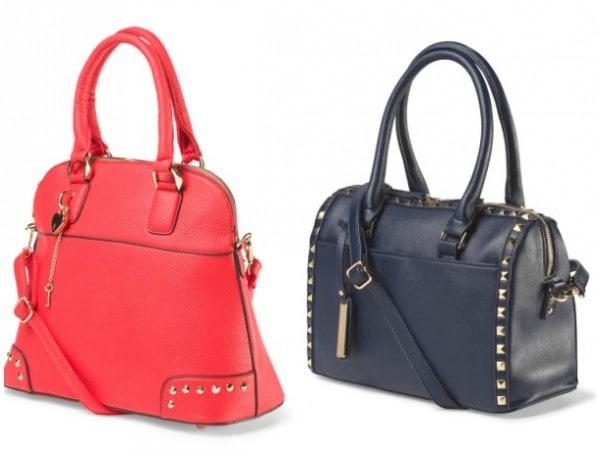 – Upgrade your footwear with some patterns like this floral Python print: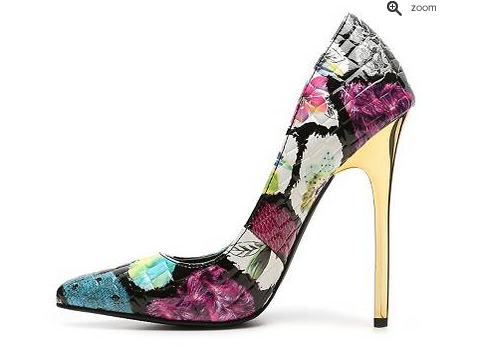 – Or add a bit of edge to your outfit with this quilted leather jacket from the Limited: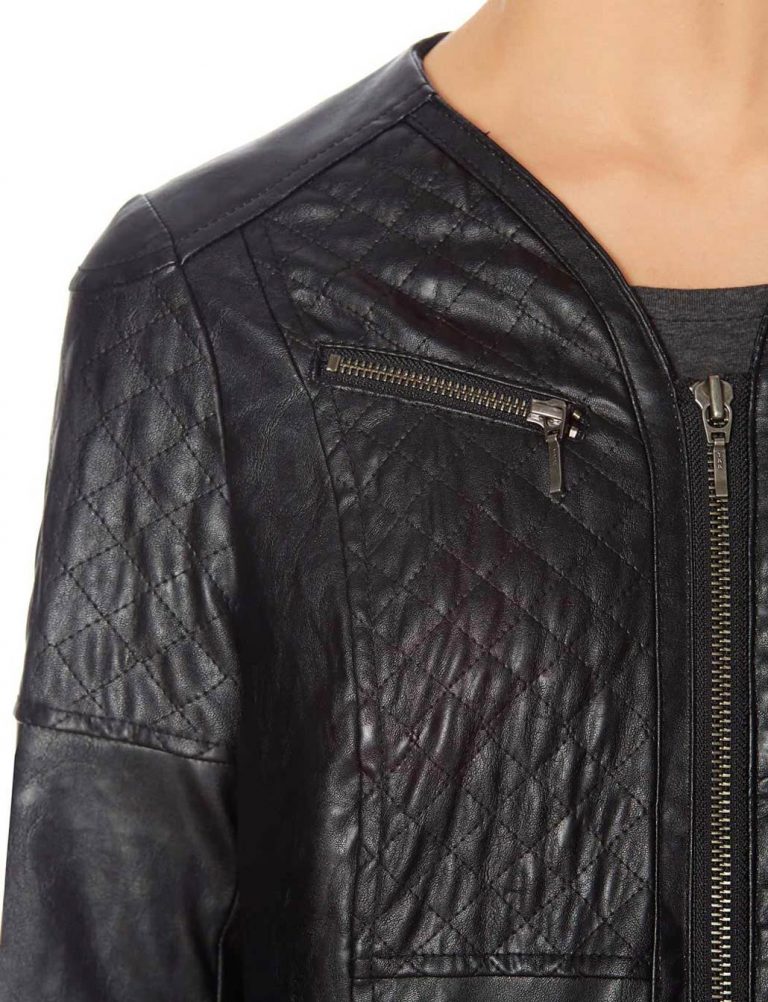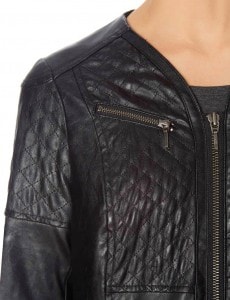 3.  Add Frills or Feathers to your outfit: now this may not be for everyone or could easily get out of hand, but I think a little can go a long way to add fun to an outfit.
For a little bit of emphasis, try this flirty dress from Modcloth (with a statement necklace OR those heels above perhaps?):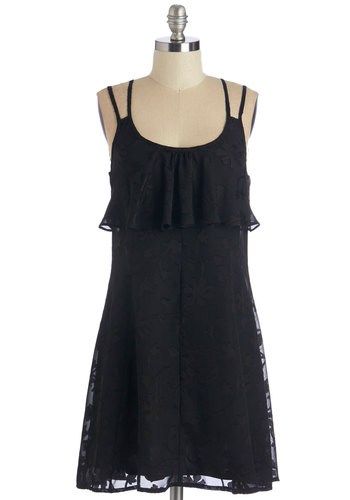 For a little more fun, try this ruffled sleeve blouse from Target: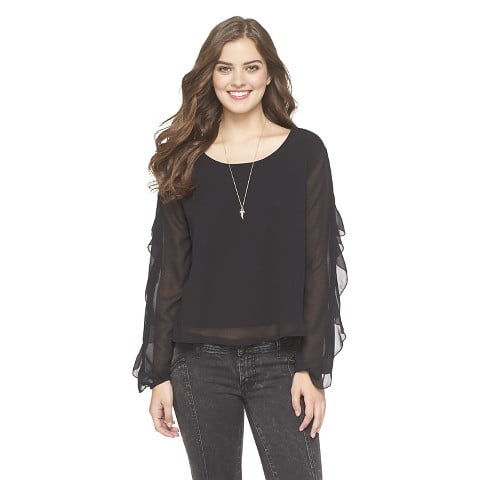 And if you're feeling especially adventurous (for my taste) try this faux feather vest from Asos: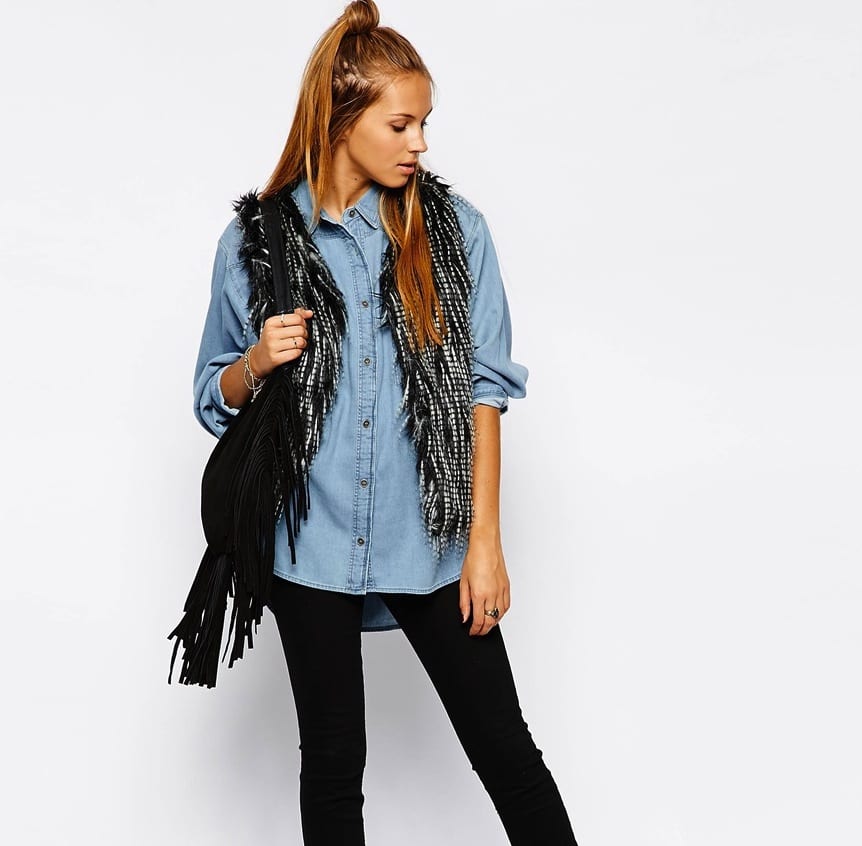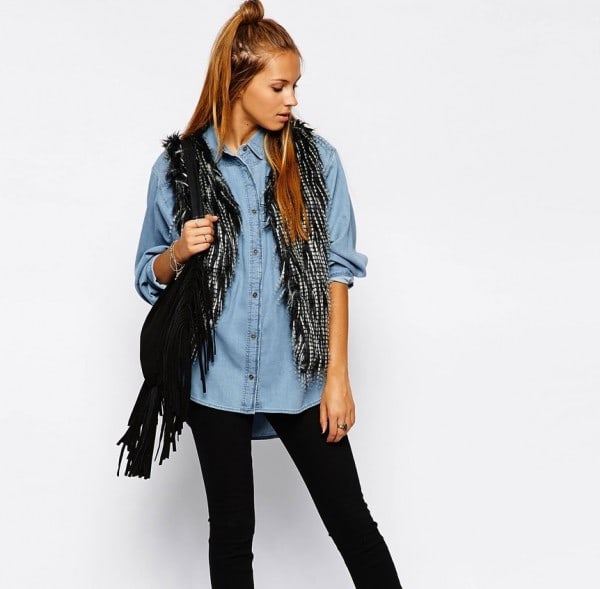 How are you going to BE Creative with your fashion this year?
Stay tuned for Part Three of our fashion resolutions!!