Fashion Fridays: Off The Shoulder Top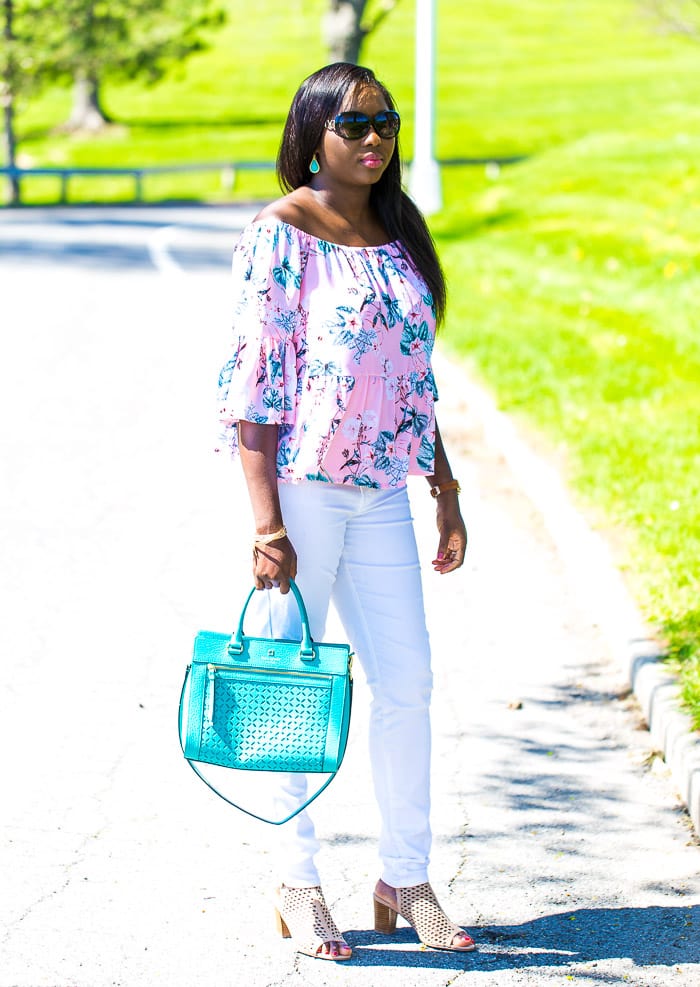 Have you guys seen the off-the-shoulder/cold-shoulder trend? I am sure you have because it is not new and EVERYWHERE. I am usually late to noticing trends but this one was on my radar the minute every store decided to get on board. To be honest this was a thing last year but I think this summer it is exploding more. Time to jump on the train?? I took the jump with this floral off-the-shoulder top outfit with skinny jeans.
I am always skeptical about new trends but yet I love trying them to see if they will work for me. The key is to choose pieces that will appeal to your style. Do you like solid prints, bold colors or stripes? I love bold colors and floral prints so this top appealed to me when considering the style.
I love that an off the shoulder top can be subtly sexy and playful at the same time. Perfect to match with skinny denim or flare jeans if you are so bold.
If you are on the edge about trying this trend, I urge you to go for it. What's there to lose?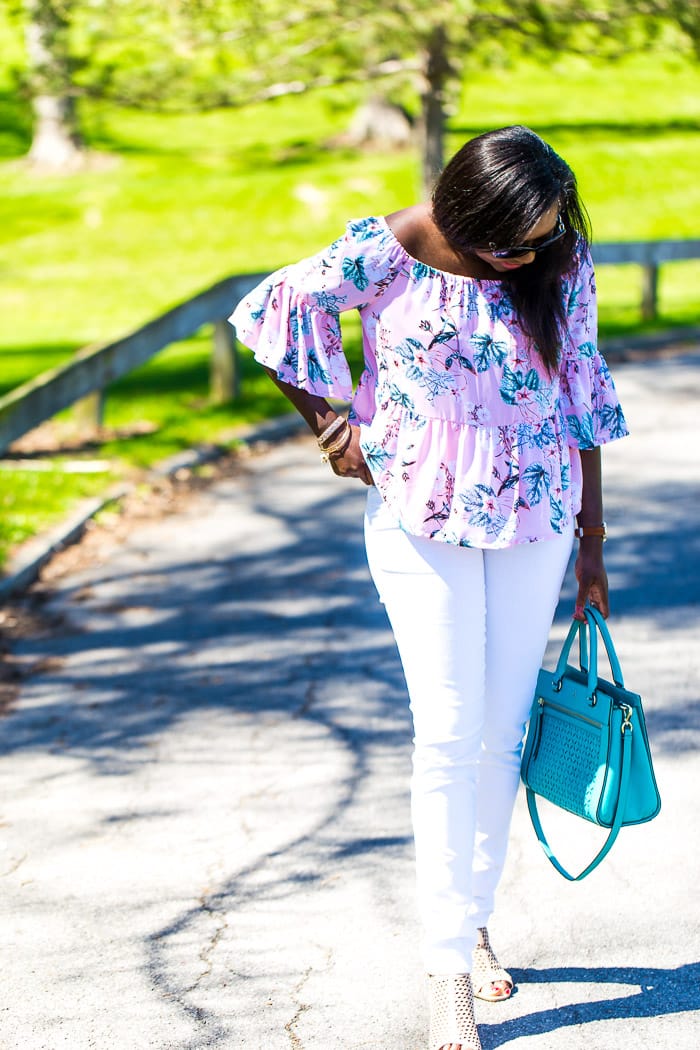 Kate Spade Purse/ White Skinny Jeans/ Off the Shoulder Blouse/ Sandals/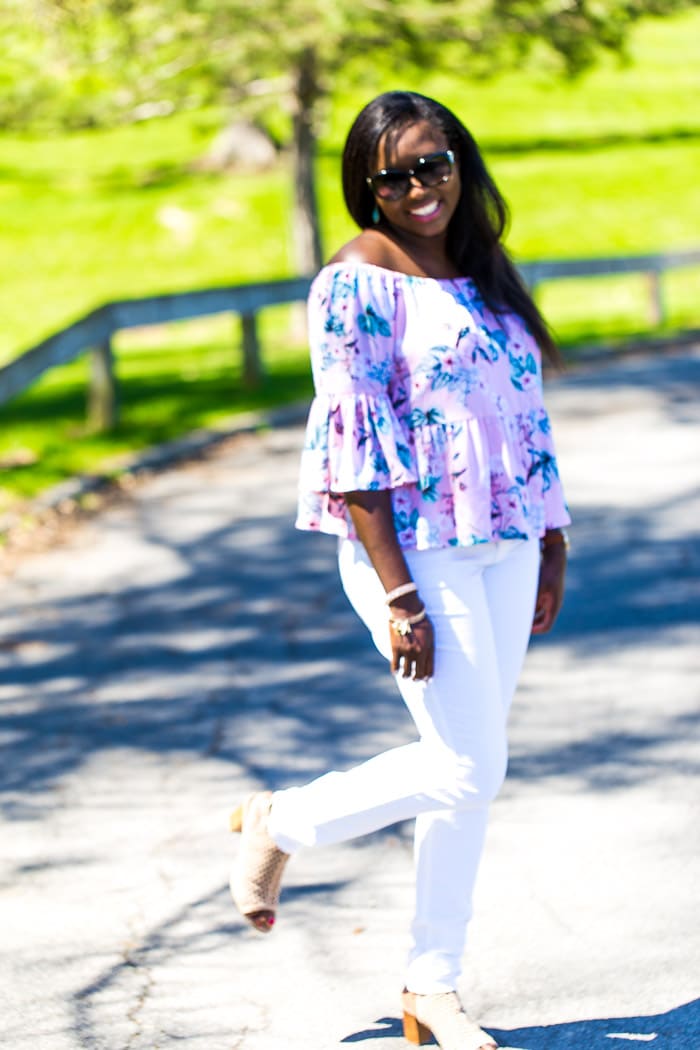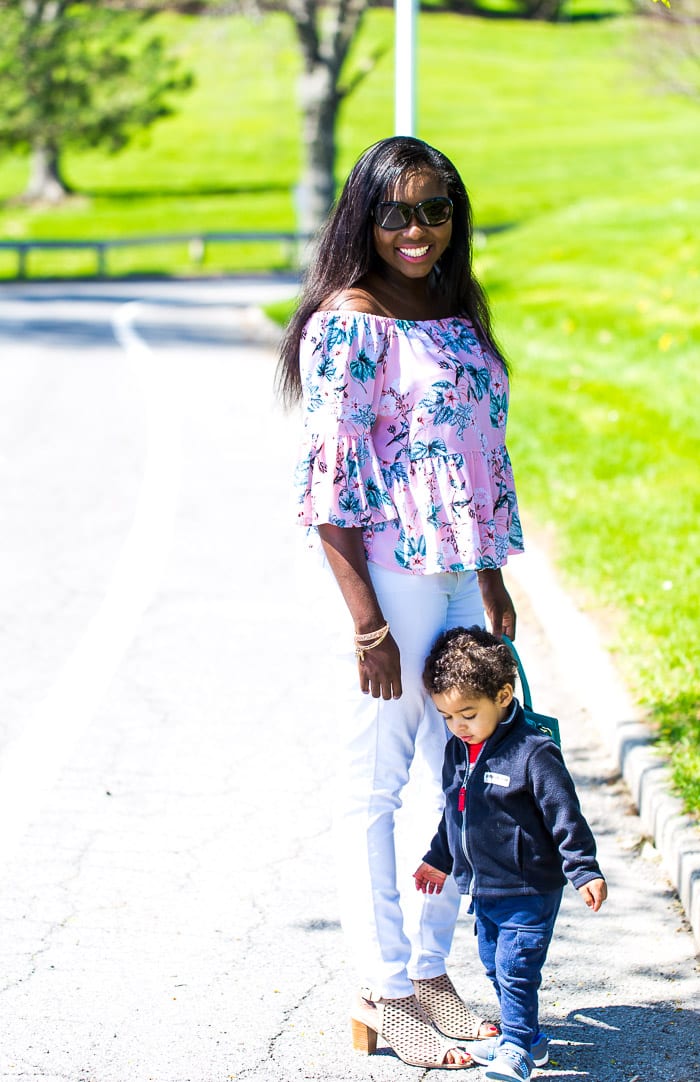 Kate Spade Purse/ White Skinny Jeans/ Off the Shoulder Blouse/ Sandals/
SHOP THIS LOOK (affiliate links)