Planter's Punch
A traditional Caribbean punch with fresh orange juice, pineapple juice, rum and bitters. Refreshing and delicious!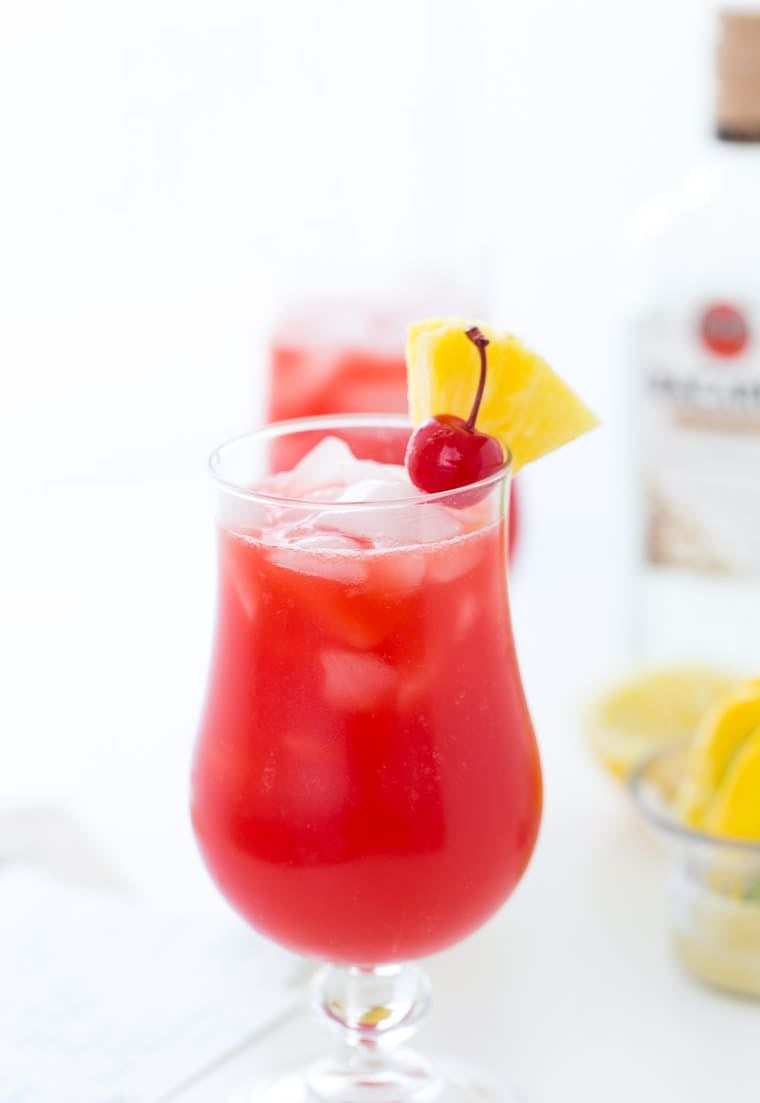 Today, I am throwing it back with this traditional Caribbean cocktail called Planter's Punch. It's a classic that I had the pleasure of enjoying non-stop on our honeymoon in Jamaica a few years ago. Every time I would ask the bartender to surprise me, he would throw together this tropical goodness with hints of pineapple, orange and rum. So when Better Homes and Garden asked me to bring a favorite oldie but classic cocktail to their Throwback Party, I knew I had to try to recreate that island favorite at home.
From research on the interwebs (aka wikipedia), the Planter's Punch originates from the Caribbean, probably Jamaica and it is made of dark rum, lemon juice, equal parts of orange juice and pineapple juice, Grenadine syrup and a dash of Angostura bitters. All shaken and poured over ice for a refreshing and delicious cocktail. What's not to like right?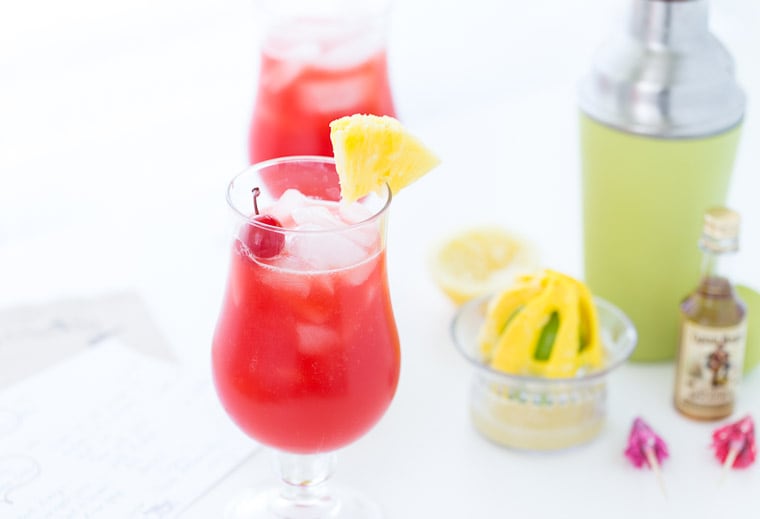 As we get ready for the Summer season of entertaining and relaxing, cocktails and punches are a must to stay refreshed. BHG is throwing a #TBT Party with a special issue of Getting Together along with free recipe cards for your entertaining. Be sure to check out their page for some recipe ideas and tips on throwing the best summer soirees.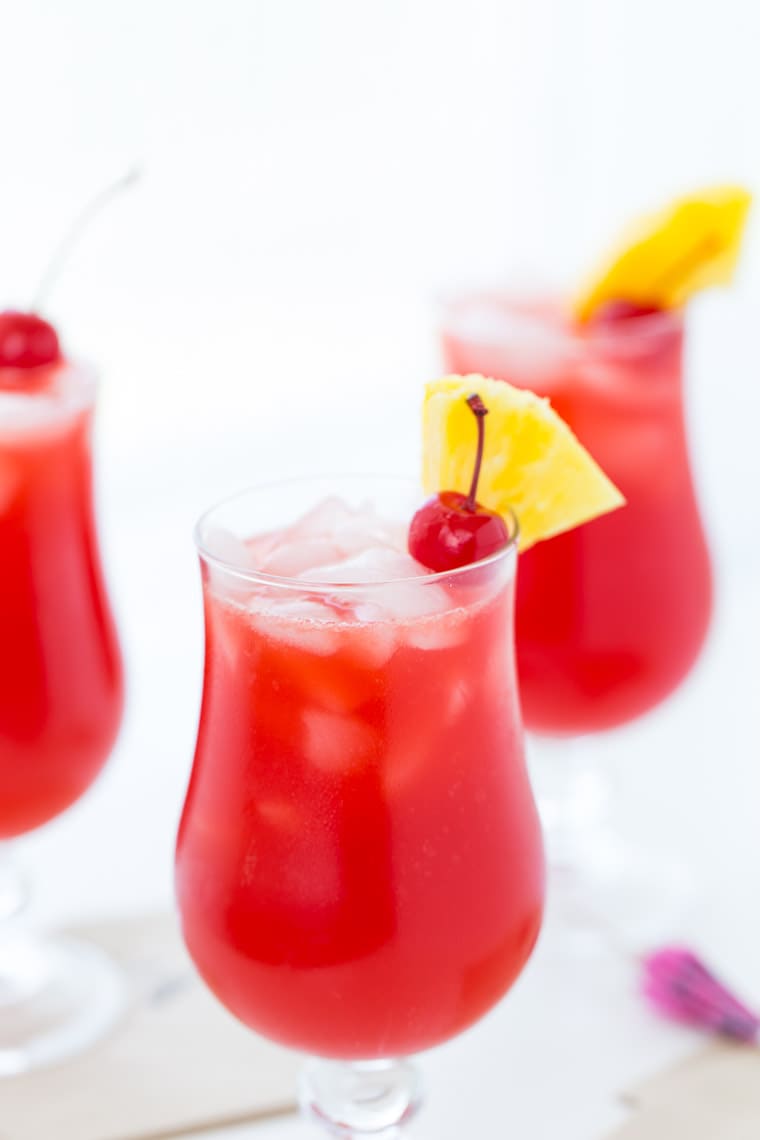 I'll be enjoying this Planter's Punch over the next few weeks as I wrap up school. By the way, thank you for being patient with my absence recently. I'll be back full force in a few short weeks.

Ingredients
2 parts fresh orange juice
2 parts pineapple juice
1 part dark rum (or coconut rum)
½ part grenadine syrup
½ part fresh lemon juice
simple syrup, to taste
3-4 dashes Angostura bitters
Instructions
In a cocktail shaker filled with ice, combine all the ingredients except the bitters. Shake well for a few seconds.
Pour over ice in a cocktail glass.
Add the bitters and stir.
Garnish with maraschino cherry and fresh pineapple slice.
Enjoy immediately!