Watermelon Sangria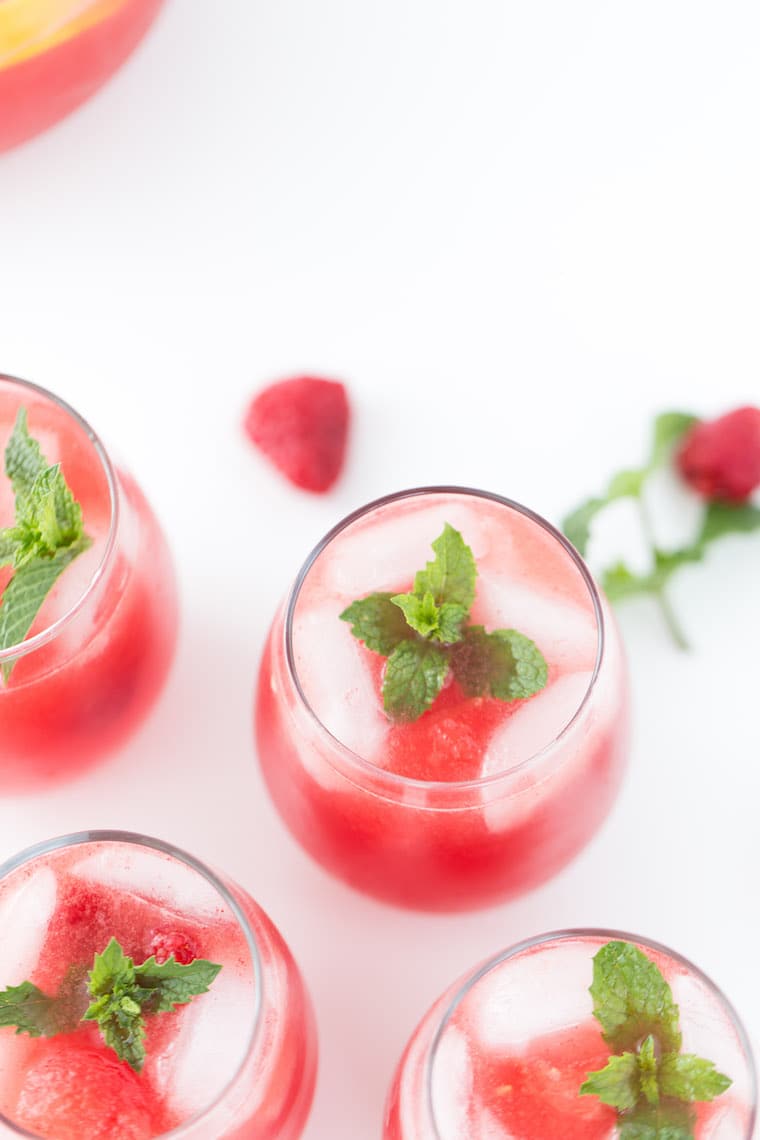 TGIF friends! Let's toast out this week with a glass of watermelon sangria, shall we?
It has been one hectic week on my front and I wish I had a pitcher of this in my fridge for the weekend. We celebrated the baby's first birthday this past weekend. Can you believe it?? He is ONE!! We had a small gathering of friends and family at our house and he had a great time showing off his new walking skills. I will share his cake and some birthday pictures next week with you but for now, let's focus on this watermelon sangria.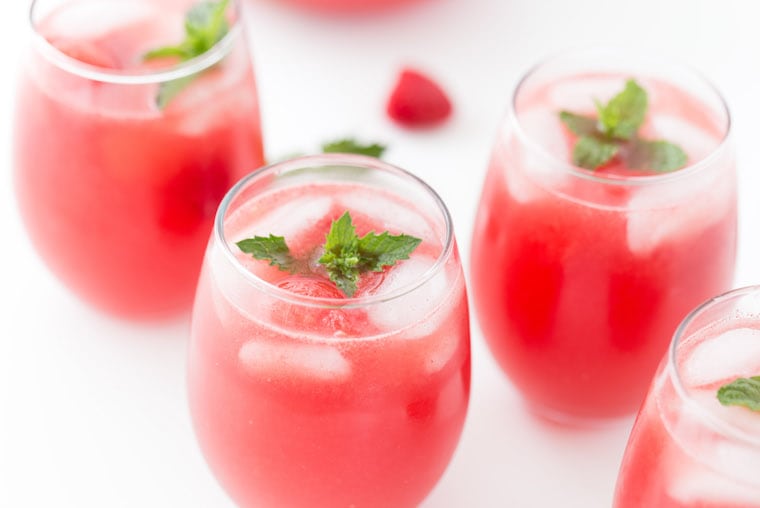 There is just one month left of the summer. Can you believe it?? Where did time go? Needless to say, we need to maximize our watermelon eating before they go away. Making these watermelon mint popsicles or these watermelon mojito coolers will help you out on this venture. And if you like a refreshing cocktail for a warm afternoon, then try this sangria. It will NOT disappoint you. It's sweet (a good bottle of Rose does that), refreshing and perfect for any hot summer day.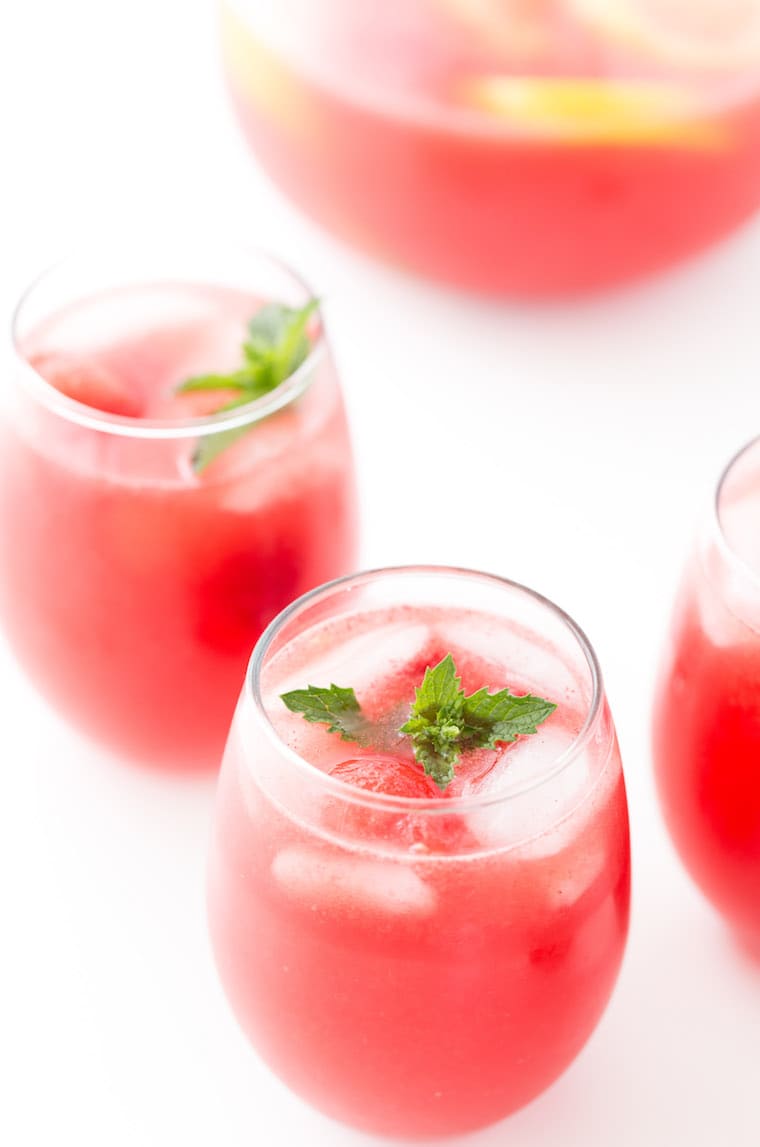 I hope you give this watermelon sangria a try before the end of summer.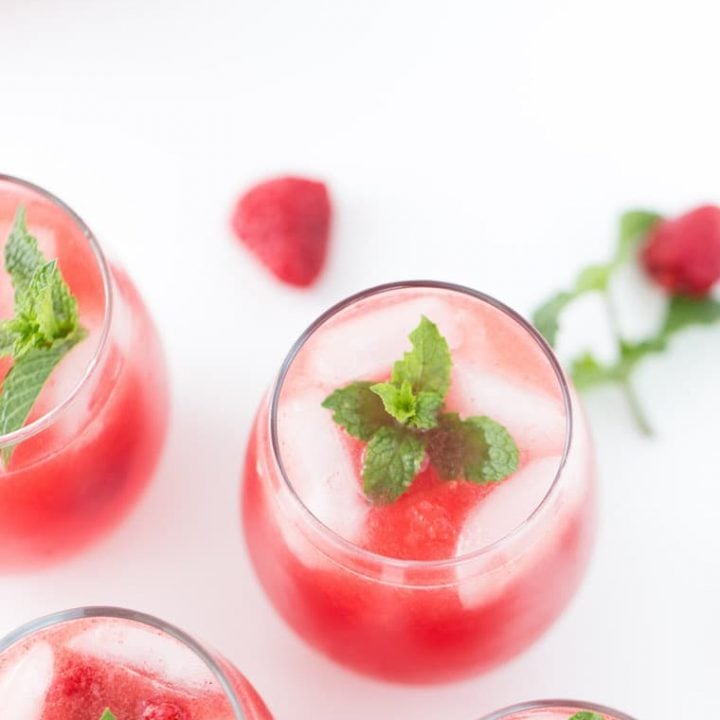 Yield: 6-8 servings
Watermelon Sangria
Prep Time 20 minutes
Cook Time 15 minutes
Total Time 35 minutes
Ingredients
6-8 cups watermelon, cut in large chunks (about one small watermelon), plus 1 cup cubed for serving
1 cup vodka
1 bottle dry white wine or rose, cold
1 cup orange juice
1/2 cup triple sec
1 orange sliced
1 lime, sliced
1 cup raspberries, for serving
Ice, for serving
Fresh mint, for garnish
Instructions
Combine 6-8 cups of watermelon and vodka in your KitchenAid® Diamond Blender and purée until smooth.

Strain the mixture into a large pitcher or punch bowl. Stir and add the wine, orange juice, triple sec, orange and lime slices. Cover and refrigerate for at least 2 hours or overnight in your KitchenAid® Multi-Door Refrigerator.

When ready to serve, add in the fresh watermelon cubes and raspberries. Serve over ice in a glass and garnish with fresh mint.
This post is sponsored by Kitchenaid. As usual, all opinions are 100% mine.