Pumpkin Spice Carrot Muffins
Thank you Krusteaz for sponsoring these pumpkin spice carrot muffins recipe!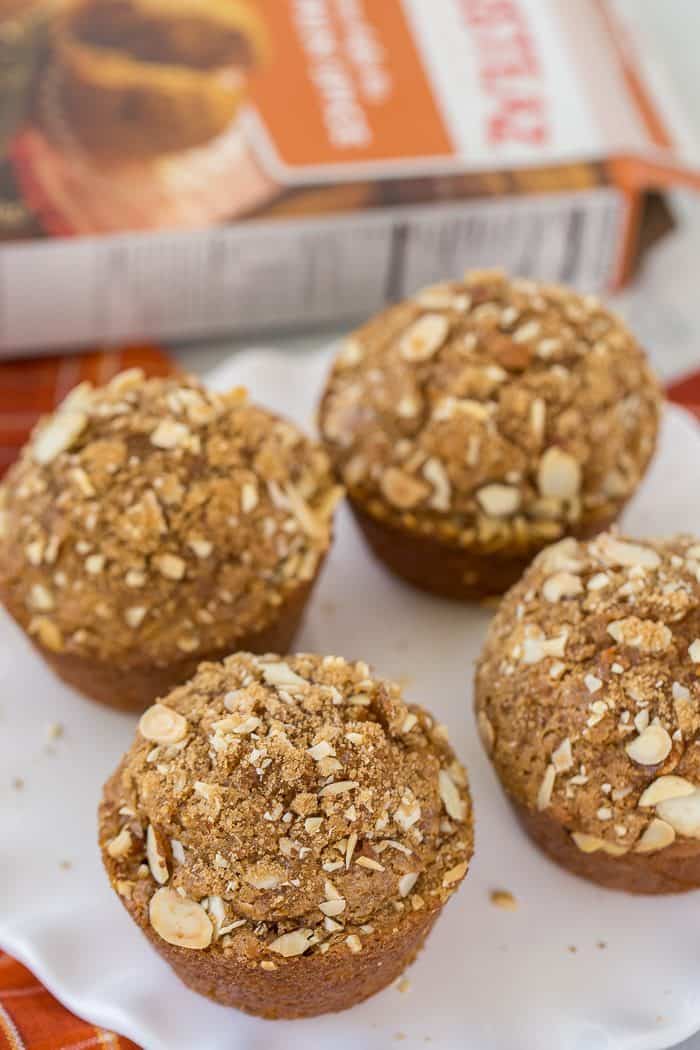 Happy Monday friends! How was your weekend? Hope you had a great one. We had a perfect fall weekend with these pumpkin spice carrot muffins for breakfast and finally went apple picking!
Apple picking is one of my favorite fall activities and now that Elliott is an overactive toddler, we go to orchards that have more kid-friendly activities. He loves running around the orchard, grabbing apples from the trees and going on the hay ride. It was lots of fun and now I have apples to last us lifetime. I've already made this caramel apple pie and this week I am making my favorite apple cardamon crisp recipe and some apple sauce. Do you have any other apple recipe suggestions to use up my loot?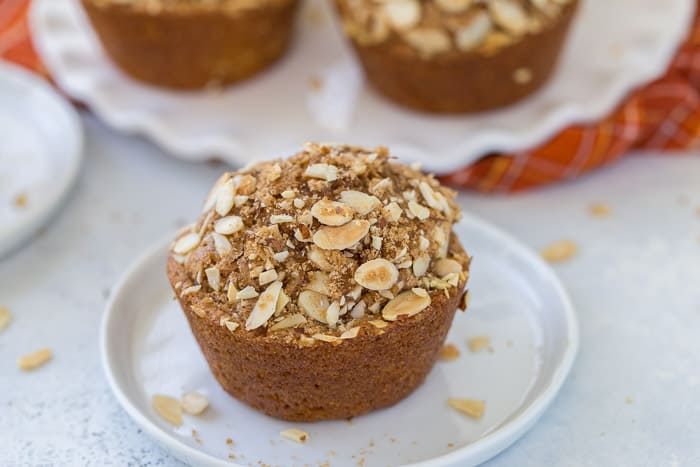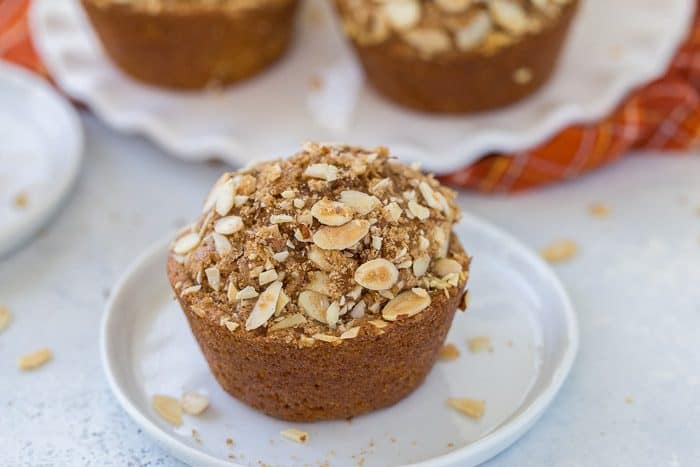 But enough with the apples, let's focus on these pumpkin spice carrot muffins. I whipped these up the first time a few weeks ago using the seasonal Krusteaz Pumpkin Spice Muffin Mix. I wanted to add in some more heartiness to the wonderfully spiced muffins so I threw in a cup of carrots and some walnuts. I love streusel toppings on bakery muffins and had to add some here too. I was very happy with the resulting muffins that I made another batch and froze them for quick breakfasts.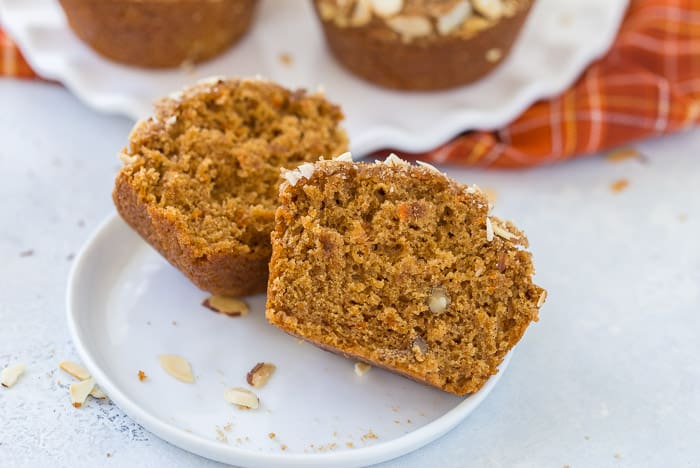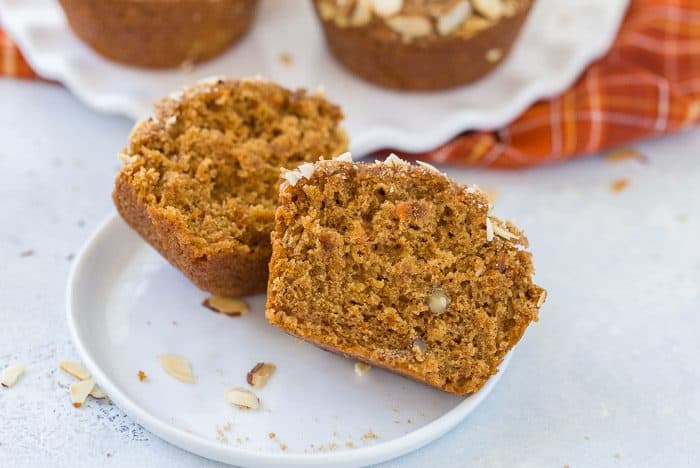 These muffins are perfect for fall mornings with a cup of coffee, to hand to the kids as they get on the bus or for a quick afternoon snack before you head out to your favorite fall activity. Make them soon and enjoy the wonders of soft, moist, hearty pumpkin spice muffins!
Grab the full recipe and directions over on Krusteaz.com where I am sharing it with their readers too.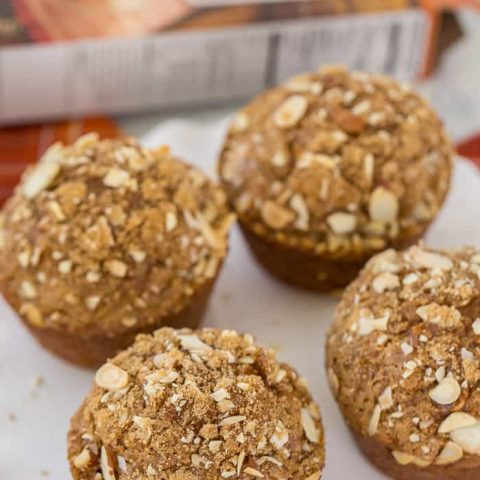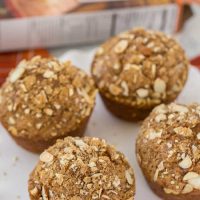 Yield: ~12 muffins
Pumpkin Carrot Recipe
Ingredients
Streusel topping:
¼ cup chopped almonds
¼ cup brown sugar
1 teaspoon ground cinnamon
For the muffins
1 cup shredded carrots
2 large eggs
¼ cup vegetable oil
1/3 cup water
1 package Krusteaz Pumpkin Spice Muffin Mix
a dash of ground nutmeg
¼ teaspoon ground cinnamon
1/3 cup chopped walnuts
Instructions
Preheat the oven to 350 degrees F. Line a 12-cup muffin tin with liners.
In a small bowl, mix the streusel topping.
Whisk together the carrots, eggs, vegetable oil, and water in another large bowl. Add in the muffin mix, nutmeg, and cinnamon. Mix until well combined. Fold in the walnuts.
Divide the batter evenly into the prepared pan. Top each muffin with a tablespoon of the streusel topping.
Bake the muffins until a toothpick inserted into the middle comes out clean, about 18-22 minutes.
Remove muffins from the oven and let cool in the pan for at least 2 minutes.
Enjoy warm!