Roasted Carrots with Browned Butter and Pecans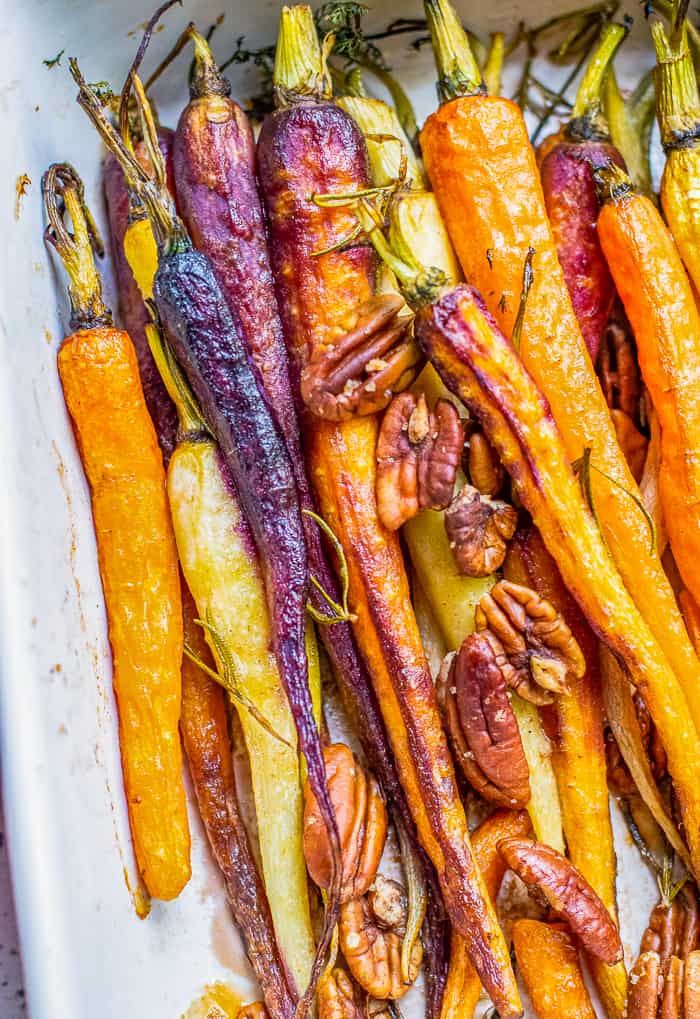 Hello friends! Thanksgiving is just but two weeks away. While it may be different this year, most of us will have a meal with our loved ones. Today's savory recipe is an offering to your Thanksgiving table side dishes. These roasted carrots with browned butter and pecans are a great companion to any meal and especially turkey dinner.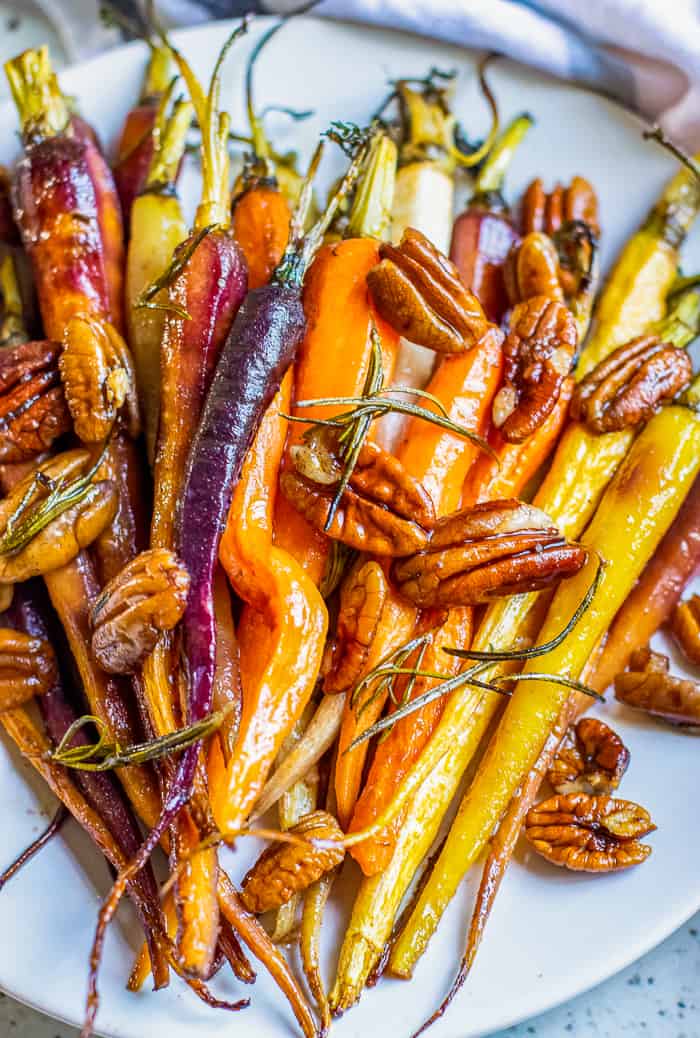 In my opinion, sides are what makes the Thanksgiving meal. They support the big bird and main attraction. Without them, the meal will be lacking. Vegetable sides get a bad reputation for being boring. People complain they are bland. I think it is because people don't spend time to prep them and add flavor. I mean, if you took an apple pie and didn't add all the spices and sugar to it, it would be bland too. So why not treat your vegetable sides with the same love? Look at how I spiced up this roasted Hasselback butternut squash?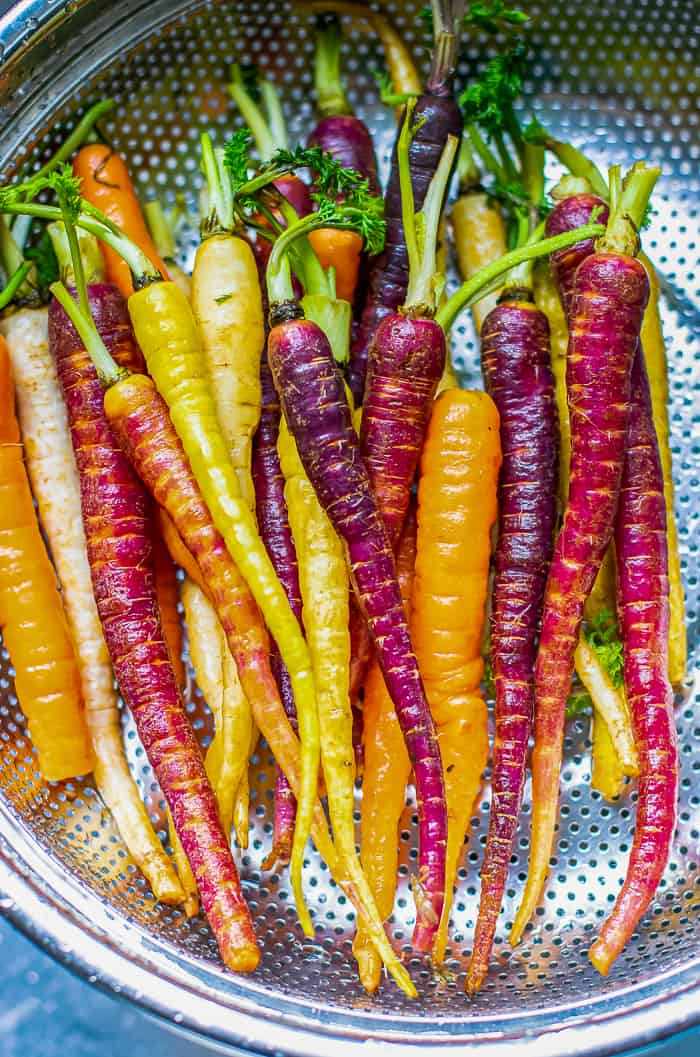 Carrots are a staple on our Thanksgiving table. The bright colors of these root vegetables along with their sturdy nature make it easy to experiment with. We like roasting them in a simple olive oil, with some paprika, maple syrup, and some toasted nuts. This year, I decided to try new flavors; nutty brown butter and pecans.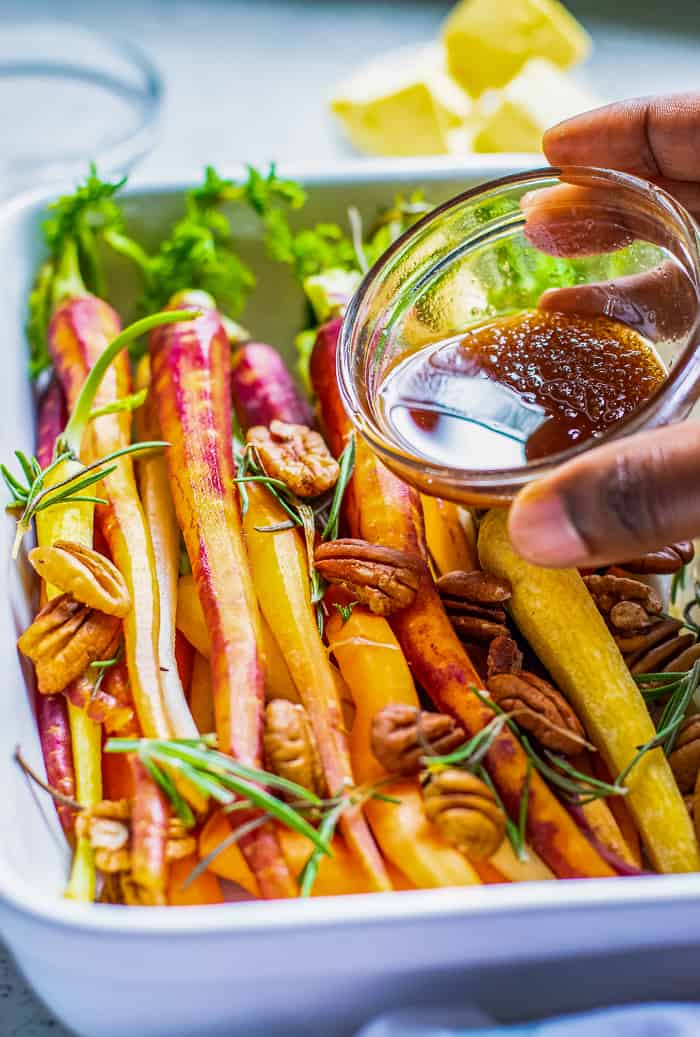 We all know I love browned butter for added flavor to my desserts. Like in these browned butter pumpkin spice muffins. Browning brings out the nutty flavors of the butter and enhances anything it is added to. For these carrots, they are roasted with some spices, fresh rosemary, and olive oil. They are then tossed in browned butter after roasted and served with toasted pecans.
They are so easy to customize as well while keeping the essence of the flavors. You could use any fresh herb you have or skip. You could also skip the brown sugar even though they add a nice sweetness to these carrots.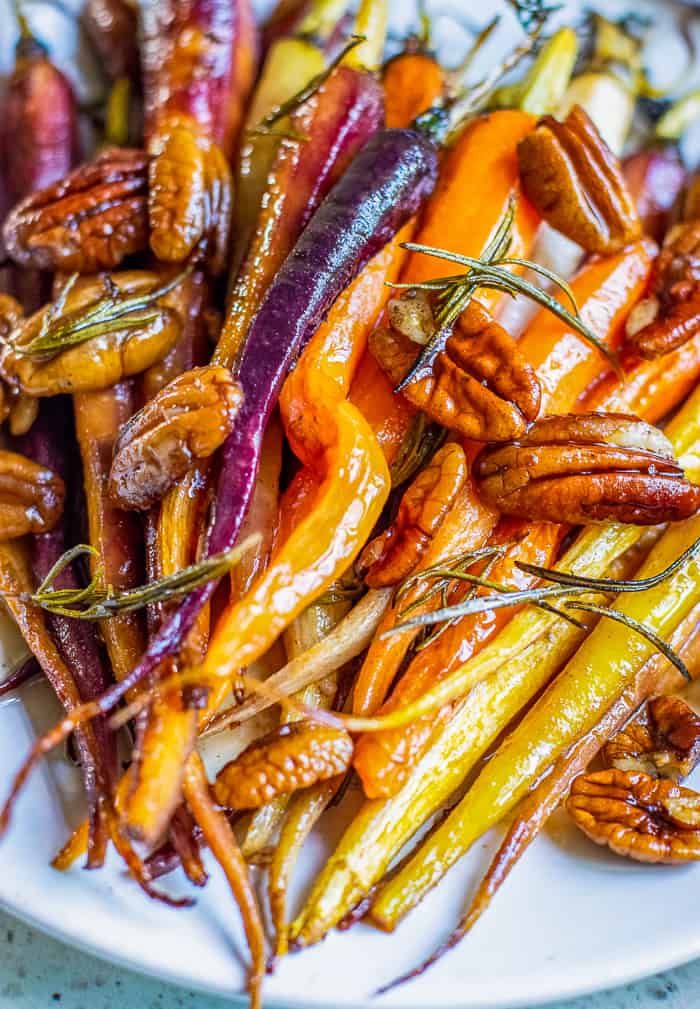 If you are looking for a side dish this holiday season, consider these simply roasted carrots with browned butter. They will amaze you and become a staple in your kitchen. My kids devour these every time.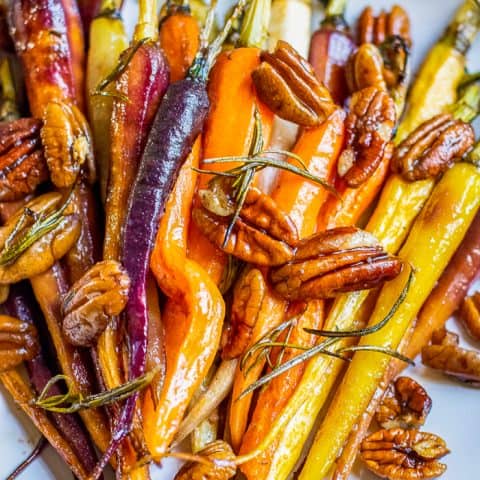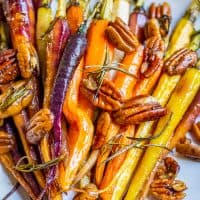 Yield: 4 servings
Roasted Carrots with Browned Butter and Pecans
Ingredients
For Carrots:
1 pound rainbow carrots, washed and peeled
1 tablespoon extra virgin olive oil
1 tablespoon brown sugar
1 teaspoon chopped fresh rosemary
¼ teaspoon ground cinnamon
Pinch of salt
¼ cup pecan, chopped
For toppings:
4 tablespoons unsalted butter
chopped pecans
Instructions
Preheat the oven to 425 degrees F.
In a large bowl, toss the carrots with olive oil, brown sugar, fresh rosemary, cinnamon, and salt.
Transfer carrots to a large rimmed baking sheet. Top with the pecans.
Bake until carrots are tender and cooked through, about 30 minutes.
Remove from the oven and transfer to a serving plate.
In a small saucepan, melt butter over medium heat, cooking until it bubbles and turns brown. It will have a nutty smell but be careful and keep an eye all the time on it.
Pour brown butter over carrots before serving.