Skinny White Chocolate Cranberry Muffins
These Skinny White Chocolate Cranberry Muffins are tasty, indulgent and good for your waist line. They are everything you should be having for breakfast.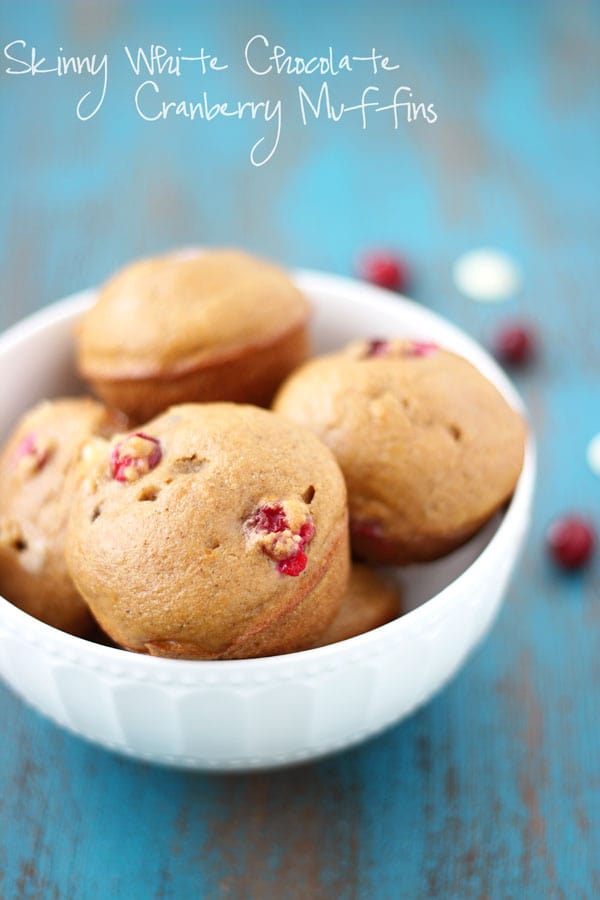 Before we start with these skinny white chocolate cranberry muffins, I need to confess. We are all friends here right? This is a no judgement zone. After all, we share our deepest love of chocolate, chocolate peanut butter cake and salted caramel here. So don't judge me when I tell you I believe in silly superstitions. Yes, I am the first one to tell you they are silly but I just can't help myself because they are so ingrained in me. It's the African in me I suppose and we have a million superstitions that just stick with you for the rest of your life. Seriously.
You can't sweep at night otherwise you sweep away all your good luck.  (I don't risk it, EVER). You shouldn't place your hand bag on the floor because you will be eternally broke. I make this mistake once in a while and probably explains my constant lack of funds (or could that just be my Pier 1 addiction? It's hard to tell). You should never speak out loud your goals for fear they might not be achieved. Again I try to keep good with this. But see even though I think they are silly, a few of these remain with me that I practice/ avoid doing since I don't want to find out whether the consequences are true or not.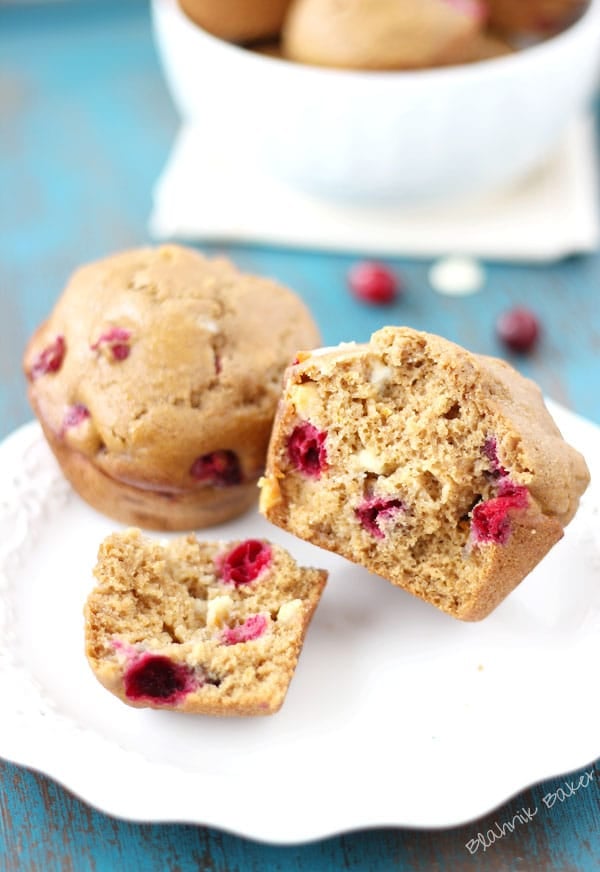 A week ago on Monday, as I walked out of my apartment building, the first thing I saw was a black crow. I stopped in panic. Black crows are just a bad omen. They say (by they, I mean folks that come up with these rules and superstitions) seeing black crows early in the morning is a sign of death. Morbid I know. Especially for a Monday morning. Of course that did not make getting into my car and driving to work especially easy and less terrifying.
Luckily, I have heard no bad news to that effect (knock on wood) but my Monday was horrible in lab and that cloud has been over my head all week long. Everything just seemed to go wrong and get worse. It will pass I know but I just still can't coincide my religious faith and scientific mind with these superstitions. Conflicted soul here. (Meanwhile, my husband thinks I'm crazy but what's new?)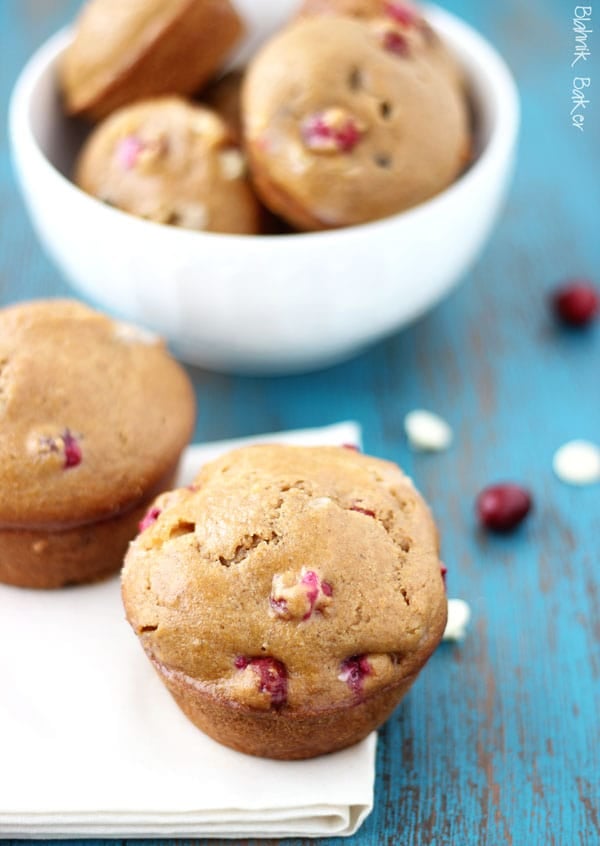 Anyways, one thing I am not conflicted or confused about are these skinny white chocolate cranberry muffins. I've been craving a new muffin recipe lately and since we are all in the mood for lighter sweets these day, I decided to go for something 'skinny' but indulgent to make any morning cheerful.
I used white whole wheat flour in these muffins as I did in this banana coconut bread last week. I don't know why it took me so long to discover this flour, but it makes for a hearty healthier substitute to all-purpose flour. The muffins are moistened with homemade applesauce and greek yogurt and sweetened with maple syrup. The tartness of juicy fresh cranberries are balanced with the sweetness of creamy white chocolate chips!! Pure indulgence and they say chocolate are anti-oxidants so they are healthy right?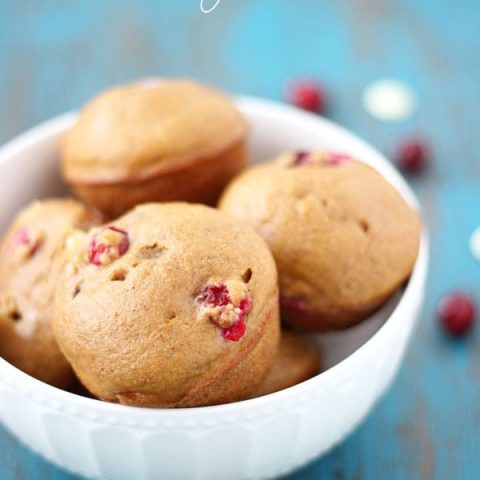 Yield: ~12 muffins
Skinny White Chocolate Cranberry Muffins
These Skinny White Chocolate Cranberry Muffins are tasty, indulgent and good for your waist line. They are everything you should be having for breakfast.
Prep Time 30 minutes
Cook Time 12 minutes
Ingredients
2 ½ cups white whole wheat flour
1⅛ teaspoon baking soda
¼ teaspoon salt
½ teaspoon cinnamon
¼ cup maple syrup (or agave)
½ cup dark brown sugar
½ cup Greek Yogurt
½ cup applesauce
1 egg, lightly beaten
1 teaspoon vanilla extract
¾ cup almond milk, room temperature
zest of 1 orange
1½ cup cranberries
½ cup white chocolate chips (optional)
Instructions
preheat oven to 350 degrees F. Grease muffin tins and set aside.
In a large bowl, whisk together the flour, baking soda, salt, and cinnamon.
In a small bowl, mix the maple syrup and brown sugar until sugar is smooth. Add in yogurt, applesauce, egg and vanilla extract. Mix until combined. Add the wet ingredients to the flour mixture and gently mix until combined. Slowly add the milk and mix until mixture is thin. Fold in orange zest, cranberries, and white chocolate chips.
Divide batter into prepared tins. Bake until lightly brown and a tester inserted into the center of a muffin comes out clean, about 12-15 minutes. Let muffins cool completely.