Soft and Chewy Lemon Poppy Seed Cookies
Soft and chewy lemon poppy seed cookies are a simple one-bowl dessert that can be enjoyed year-round! Made with freshly squeezed lemon juice, nutty poppy seeds, and a handful of pantry staples, this tart, and sweet cookies are sure to become one of your go-to recipes!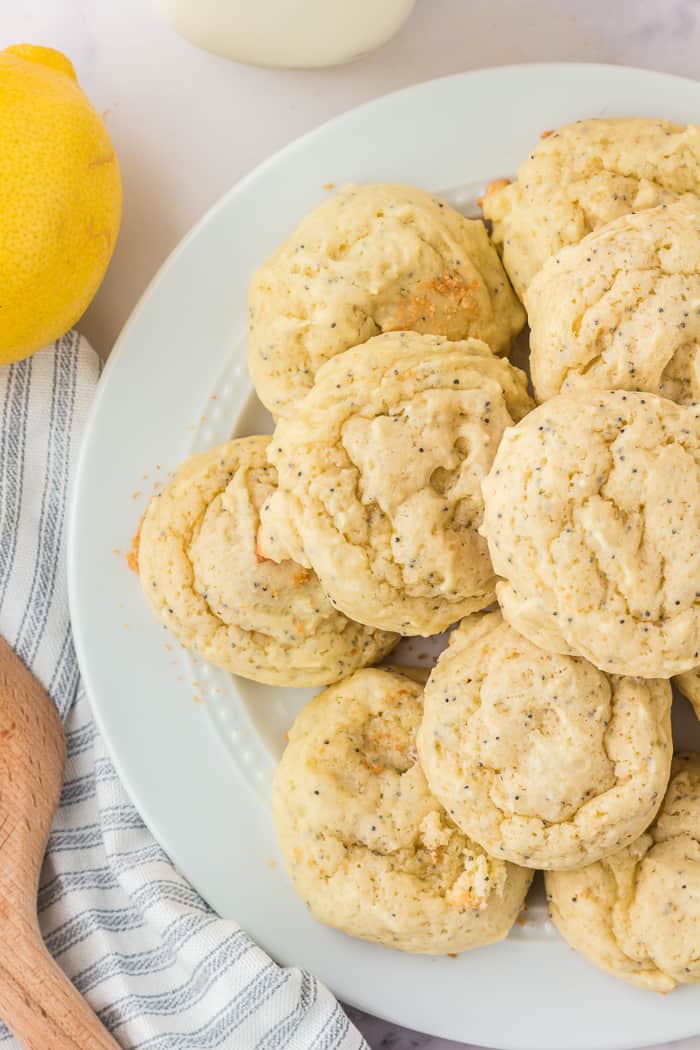 Hey there friends!
Looking for a light and citrusy dessert to brighten a gloomy winter day or maybe ring in the start of spring? These soft and chewy lemon poppy seed cookies are just the thing! Made in a single bowl and ready to enjoy in just 25 minutes, these lemony cookies are a refreshing addition to almost any special occasion!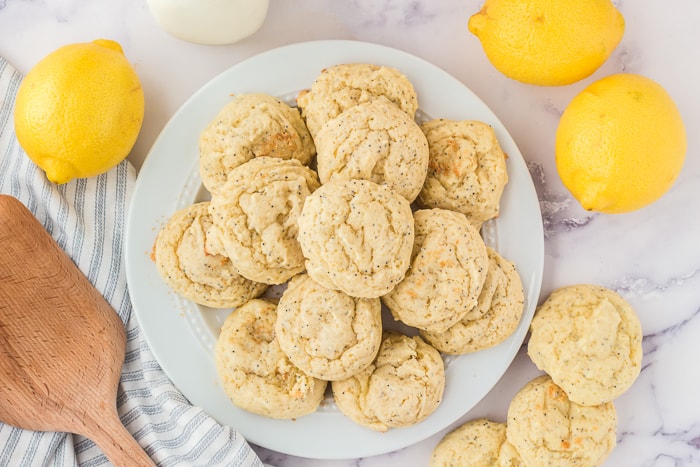 Not only are these cookies easy to make and delicious, but they are also visually pleasing! Their soft lemon-yellow color is sure to add a pop of sunshine to any Mother's Day, Easter, tea party, Christmas, or birthday spread! Trust me, you won't be able to keep these soft and chewy lemon poppy seed cookies on the table—they'll be devoured before you can say, "anyone wants seconds?"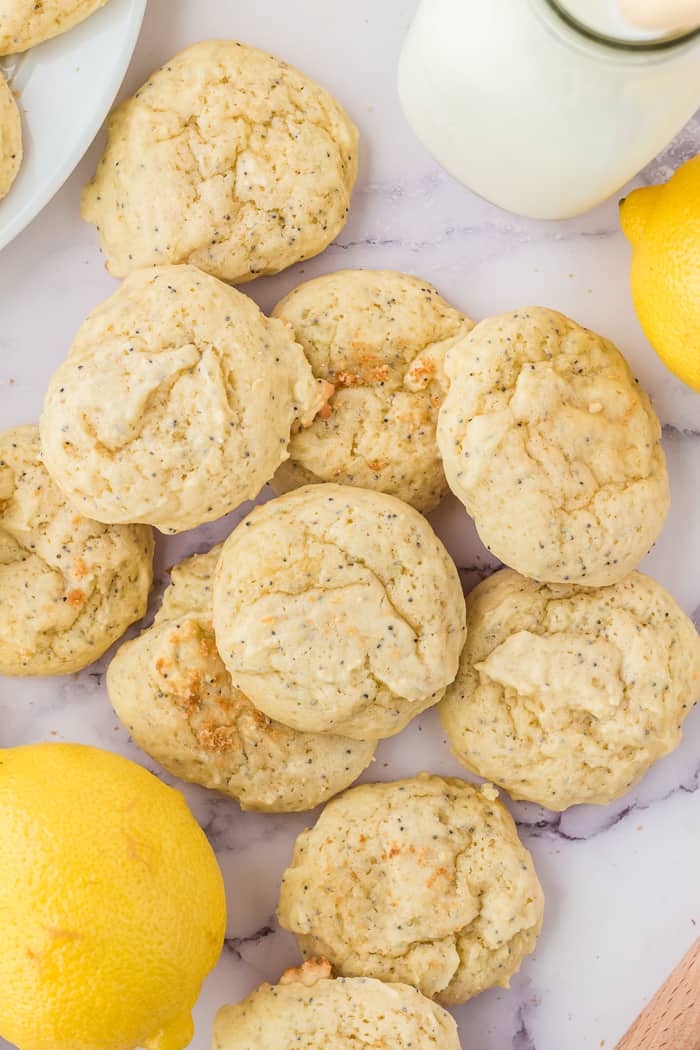 One reason why I love lemons is that they actually help bring out the flavors of the other ingredients. Think blueberries? They are perfect with lemons. Actually, most berries are enhanced by fresh lemon flavors. It works as a hype man making sure we fully enjoy our recipe with all of our taste buds.
In these cookies, the lemon and poppy seeds are a match made for each other. Nutty texture and tart citrus in a buttery cookie that is bursting with spring. Perfect!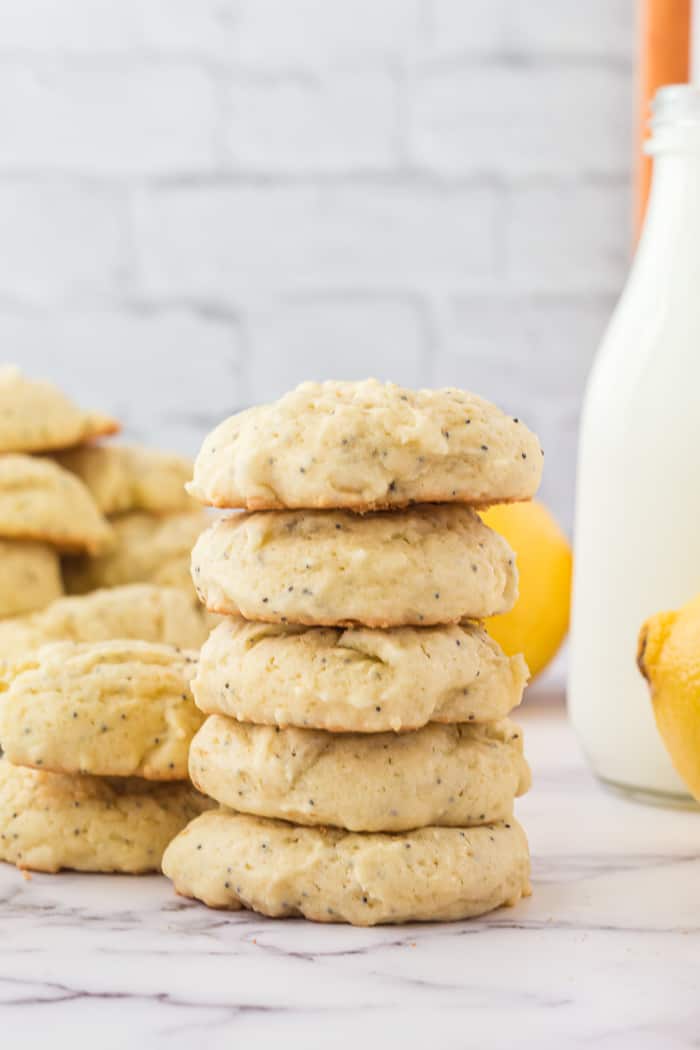 Let's walk through briefly how to whisk up these cookies! As usual, scroll to end if you are not a fan of step by step pictures.
Gather your ingredients! Measured out for quick and efficient baking.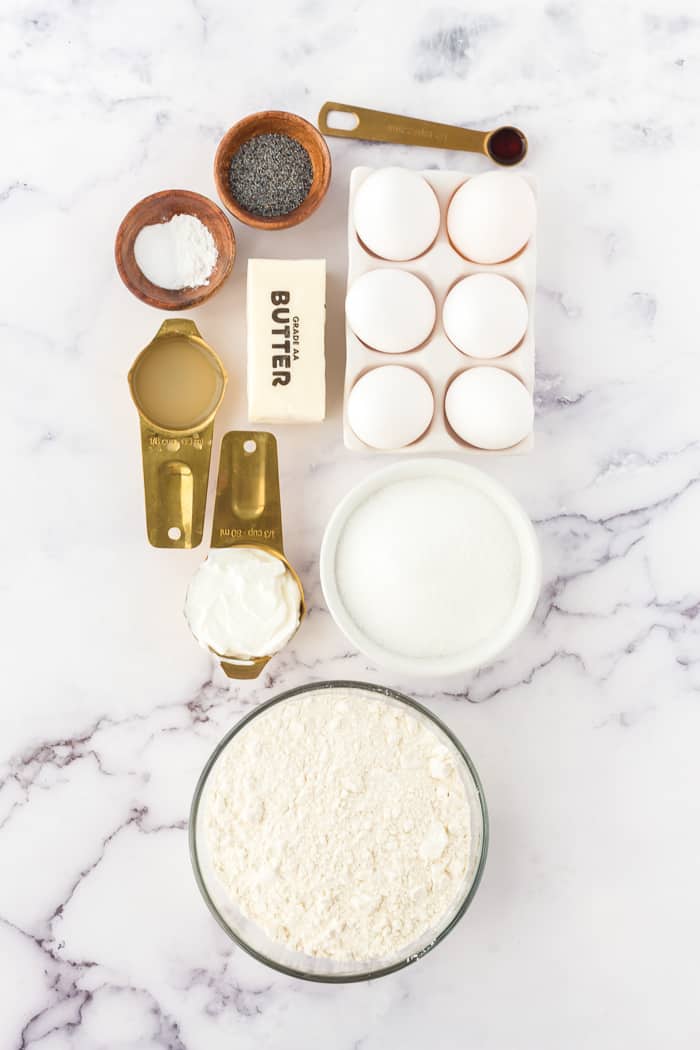 Cream the butter and sugar together until light and fluffy.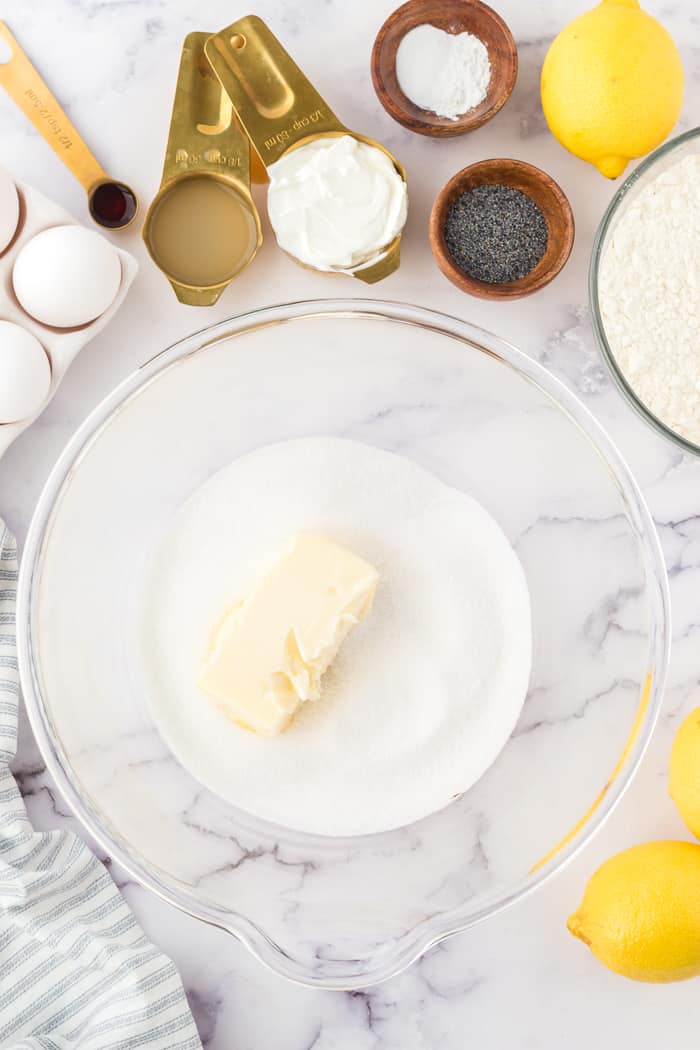 Add in the eggs and yogurt and mix until well combined.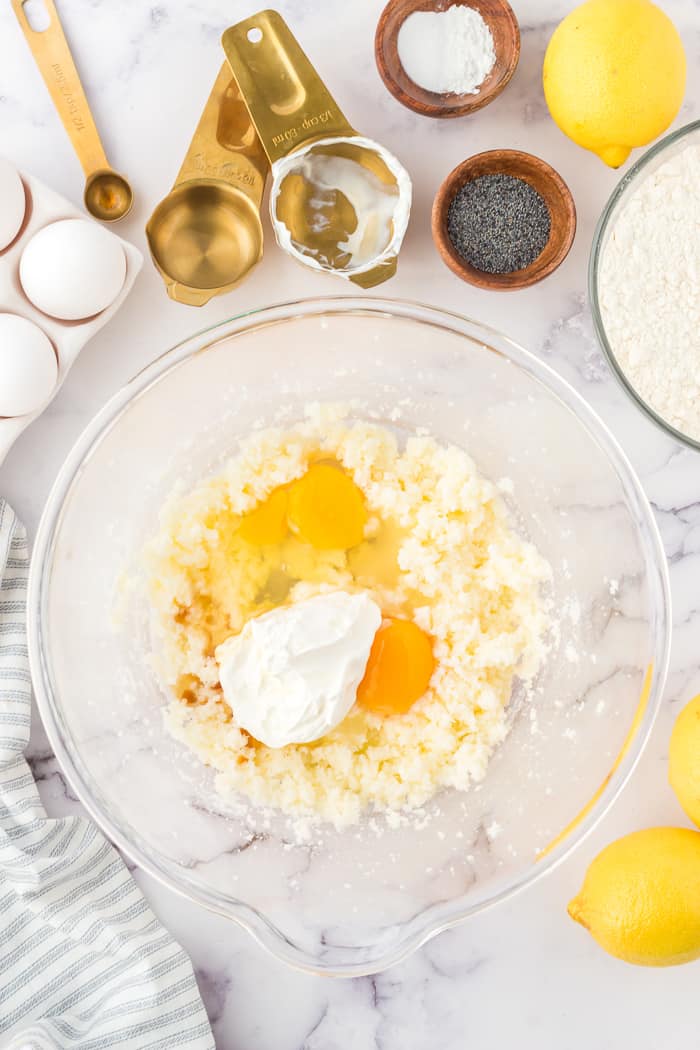 Add in your dry ingredients and poppyseeds.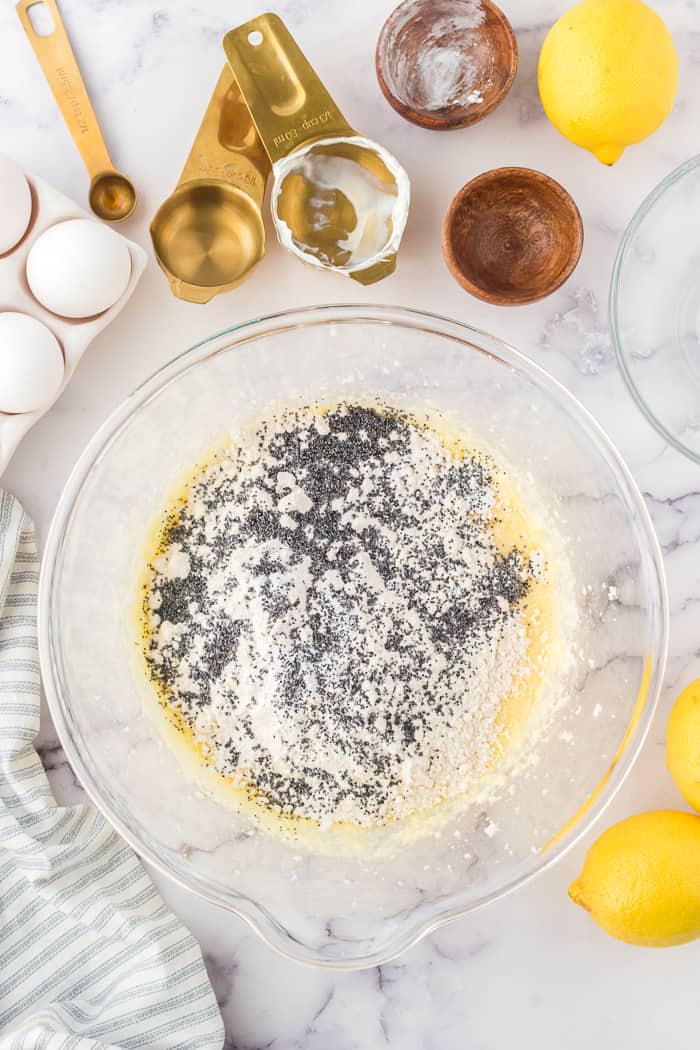 Whisk everything until just combined!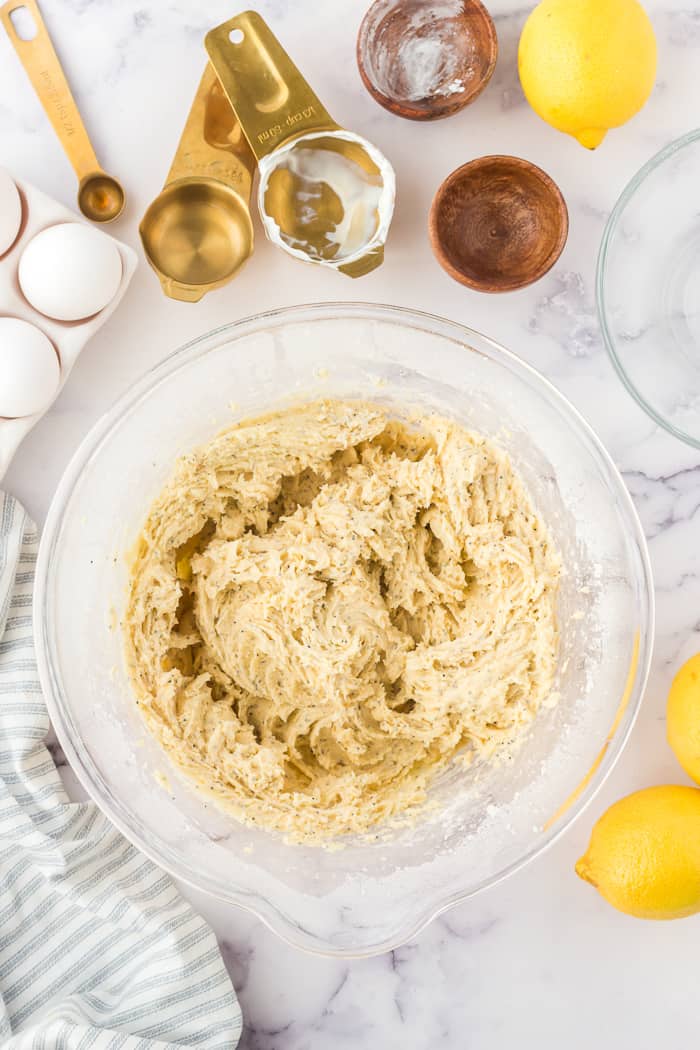 That's it! Measure out dollops of cookie dough and place 2-inches apart on a cookie sheet.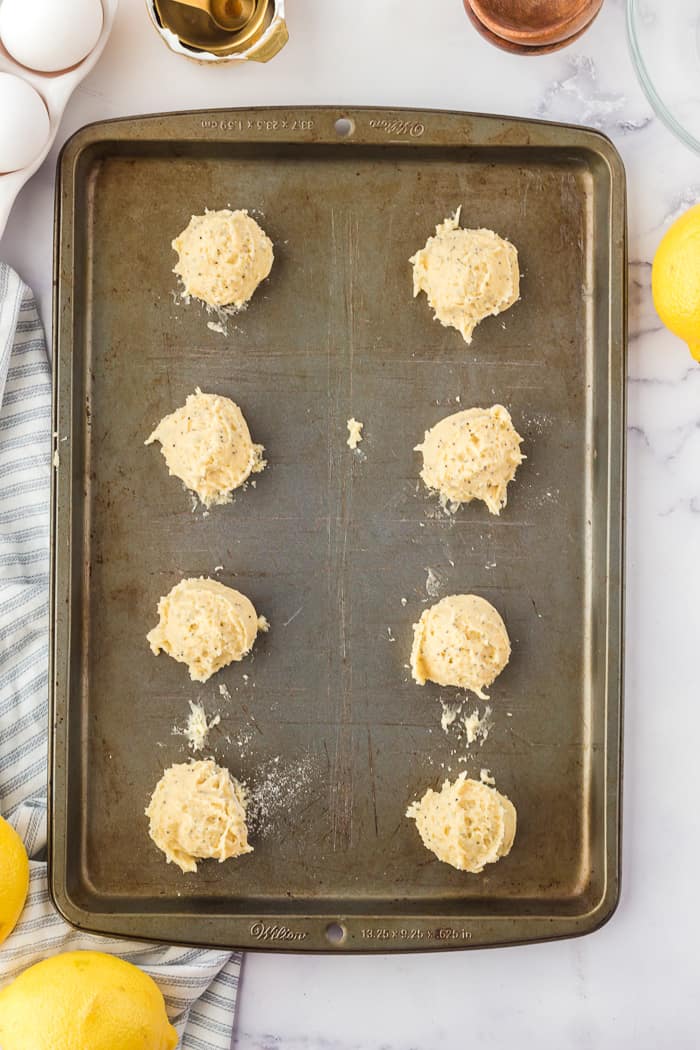 Bake cookies and enjoy!!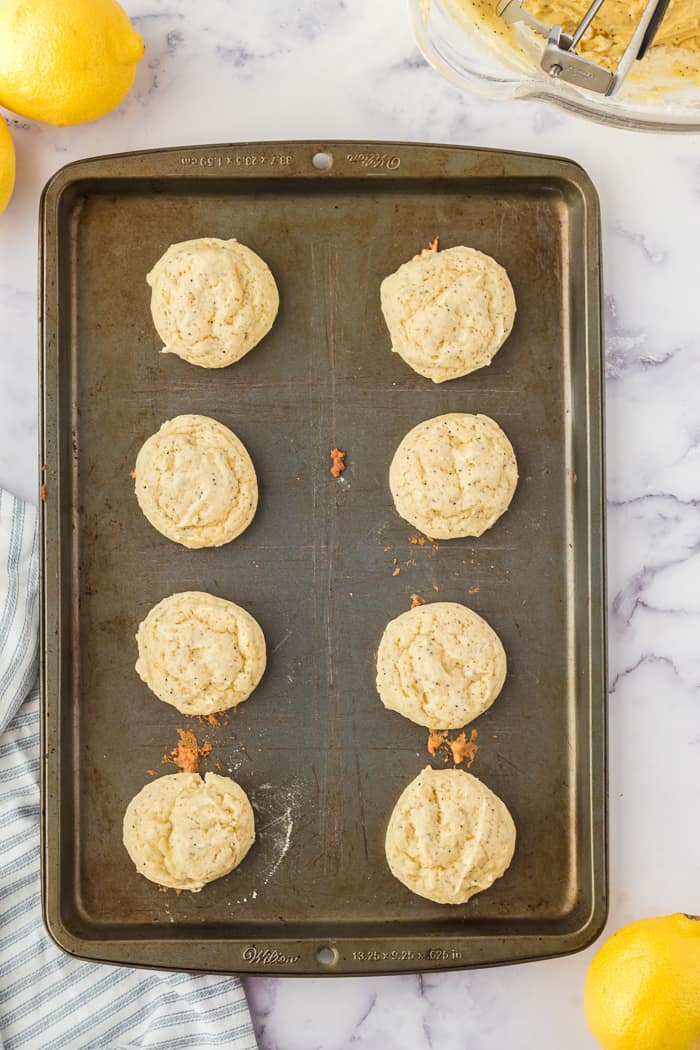 My favorite way to enjoy these is with a cup of lemon tea or a strong coffee. Which means it is perfectly acceptable to enjoy one or two for breakfast right?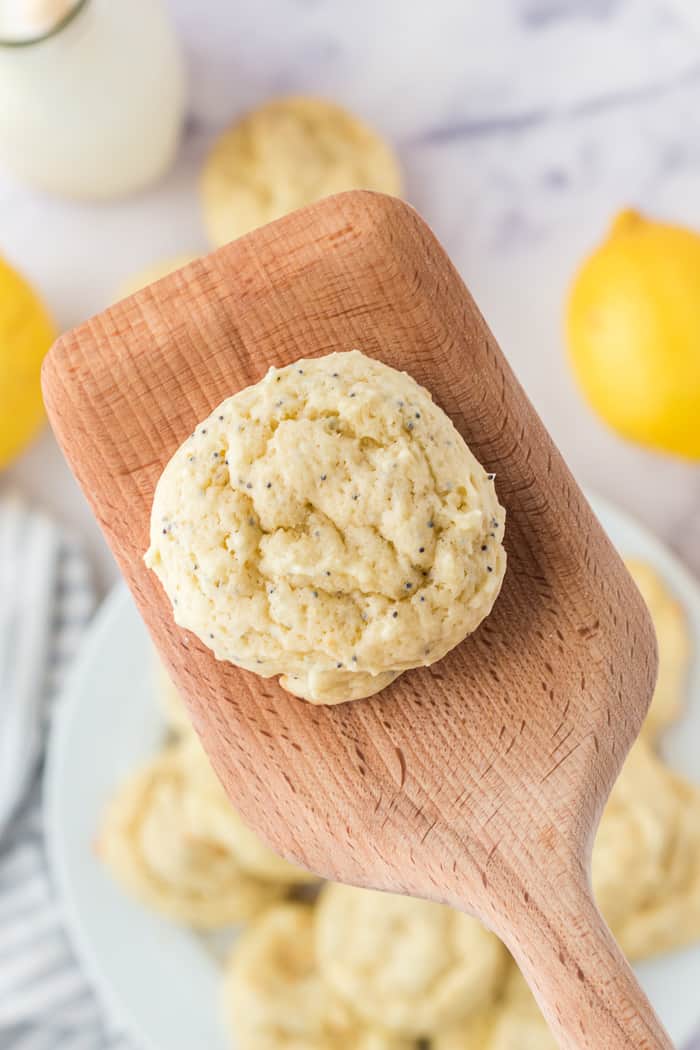 This recipe is great for brunch dates with the girls, a fancy tea party, or just a sunny Saturday. You can never go wrong with Soft and Chewy Lemon Poppy Seed Cookies. They are super simple to make and create a decent quantity without breaking the bank. As the title mentions, these cookies are also super soft so you can enjoy oven-fresh texture for however long it takes you to devour them.
Can't get enough of Lemon Poppy Seed flavor? Then you should check out Lemon Poppy Seed Bundt Cake, Lemon Poppy Seed Muffins, Lemon Poppy Seed Baked Doughnuts, and more.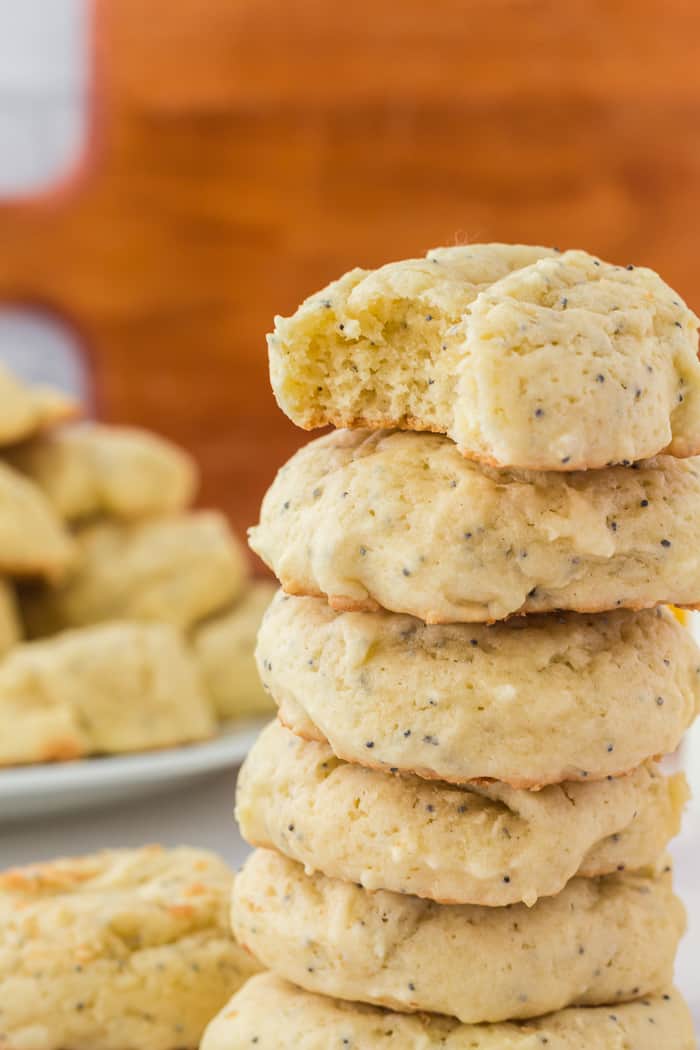 What do you think of these Soft and Chewy Lemon Poppy Seed Cookies? Let me know in the comment section below. As always, if you share across social media make sure to tag #aclassictwist so I can see your beautiful creations come to life.
As always, happy baking friends!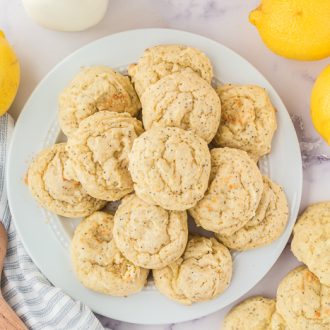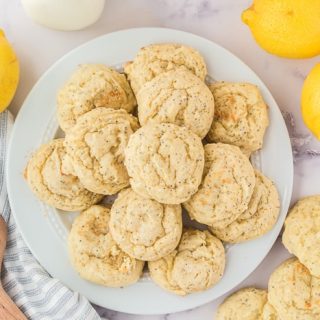 Yield: ~ 2 dozen cookies
Soft and Chewy Lemon Poppy Seed Cookies
Soft and chewy lemon poppy seed cookies are a simple one-bowl dessert that can be enjoyed year-round!
Prep Time 10 minutes
Cook Time 10 minutes
Total Time 10 minutes
Ingredients
1/2 cup (1 stick) salted butter, softened
1 cup granulated sugar
2 large eggs, room temperature
2 tablespoons lemon juice
1/3 cup plain Greek yogurt
½ teaspoon pure vanilla extract
2 ¾ cups all-purpose lour
1 teaspoon baking soda
1 teaspoon baking powder
1 tablespoon poppy seeds
Instructions
Preheat the oven to 350 degrees Fahrenheit.
In a large bowl, cream together the butter and sugar until smooth and creamy.
Add in the eggs, lemon juice, Greek yogurt, and vanilla extract. Beat together until just combined.
In a medium bowl, whisk together the flour, baking soda, baking powder, and poppyseed.
Gently fold in the dry ingredients into the wet until no pockets of dry ingredients remain and the poppy seeds are evenly distributed throughout the mixture.
Scoop out 2 tablespoons of cookie dough and place on a cookie sheet, 2-inches apart. Bake cookies for 10-12 minutes, or until edges are lightly browned.
Allow cooling before removing from the cookie sheet, serve, and enjoy!
Notes
How to Store Leftover Lemon Poppy Seed Cookies
A fresh batch of soft and chewy lemon poppy seed cookies will stay good in an airtight container on the counter for up to 5 days or in the fridge for up to 1 week.

This lemon poppy seed cookie dough can also be made ahead of time! Simply prepare and shape your dough as normal before freezing for up to 3 months. When you're ready to enjoy one of these bright and citrusy cookies, simply place a ball or two onto a parchment-lined baking sheet and bake until golden.
Recommended Products
As an Amazon Associate and member of other affiliate programs, I earn from qualifying purchases.