Lemon Poppy Seed Bundt Cake
This lemon poppy seed bundt cake is light, airy and moist. It is the perfect recipe for all your spring celebrations!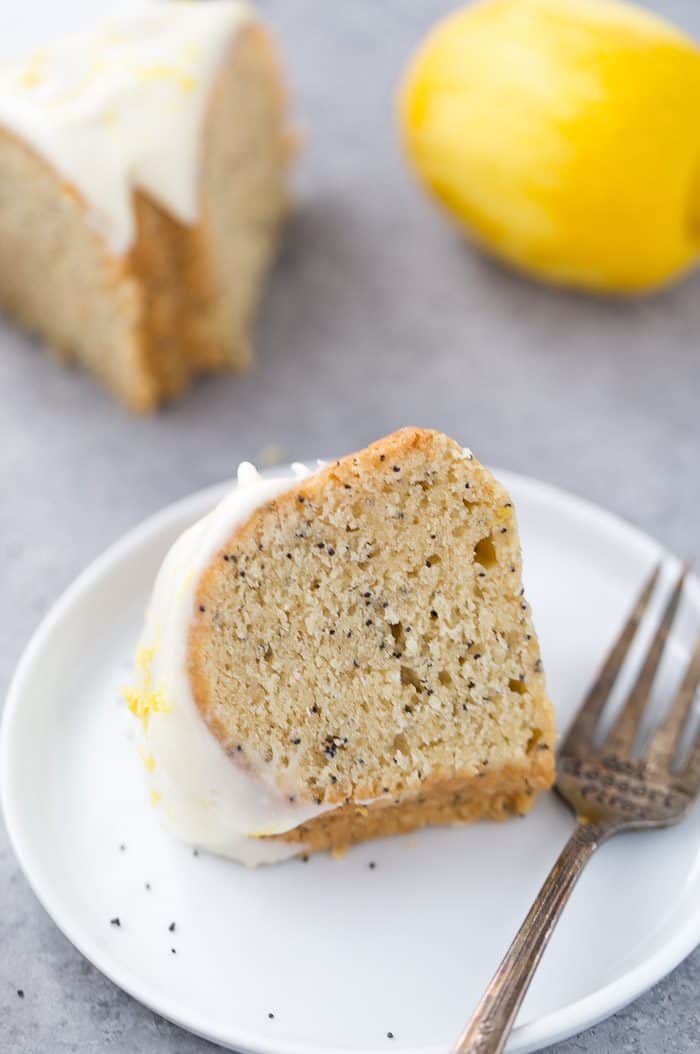 Spring is in the air and we are celebrating with this lemon poppyseed bundt cake today. Wait I lied, Spring is NOT in the air in my neck of the woods. I had to clean snow off my car this morning and it is a frigid 32 degrees as we speak. But I refuse, I refuse to allow the snow to take away the wonders of spring. The great flavors of spring desserts that get us in the mood for what summer brings are here to be enjoyed.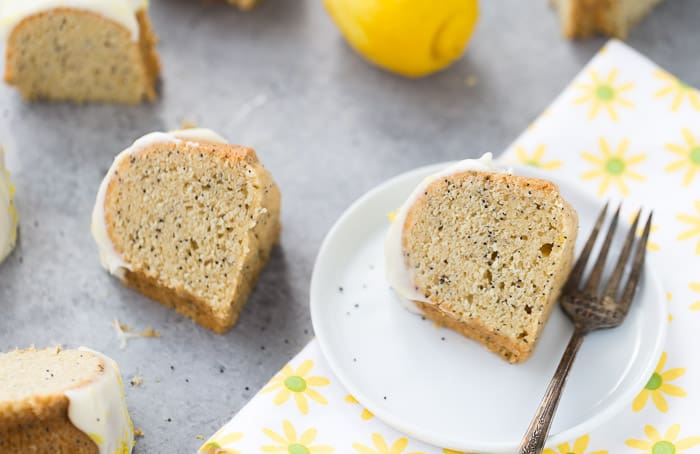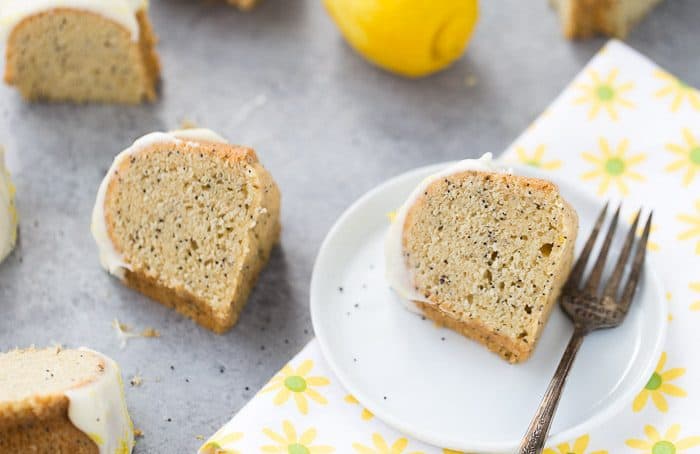 I think lemon poppyseed is one of the hallmarks of summer. It's refreshing and a classic combo that I make sure I indulge in every spring. These lemon poppy seed muffins are usually my go-to and I am glad I converted one of my favorite lemon bundt cakes into a lemon poppy seed bundt cake. It's light, airy and very moist!! It's everything a pound cake should be and I love the speckled poppy seeds adding a little bit of crunch to it all.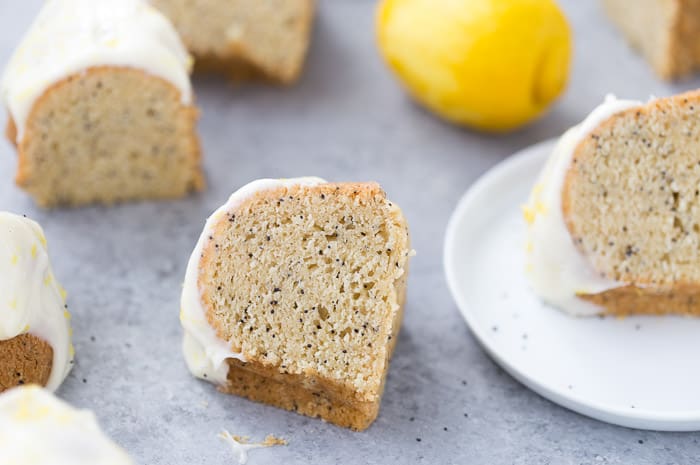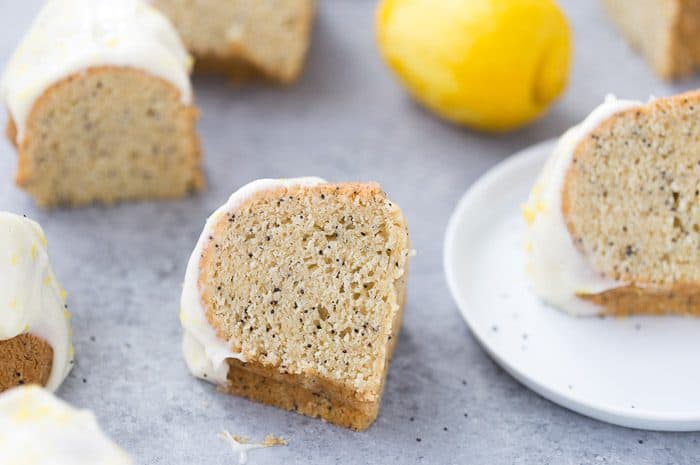 So, friends, I think we need to all get our Spring going with this lemon poppy seed bundt cake. Add it to your baking list, bake it to show winter we are done with her temper tantrums and let's all wish for sunny spring days. Unless of course if you are already enjoying spring then in that case, just make yourself this delicious and beautiful cake.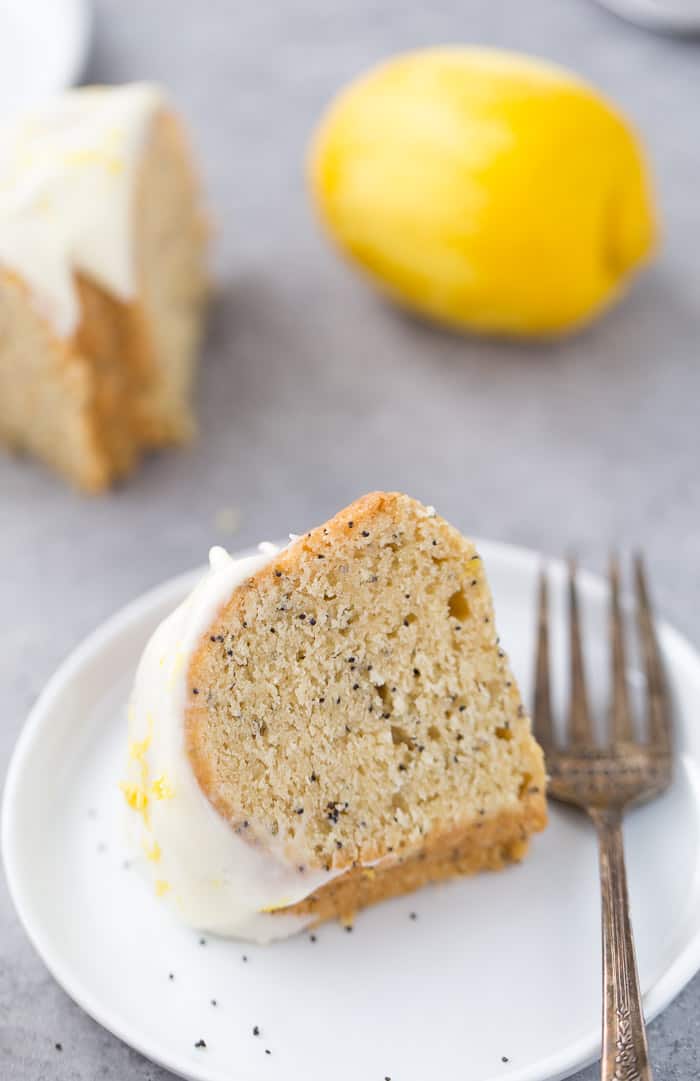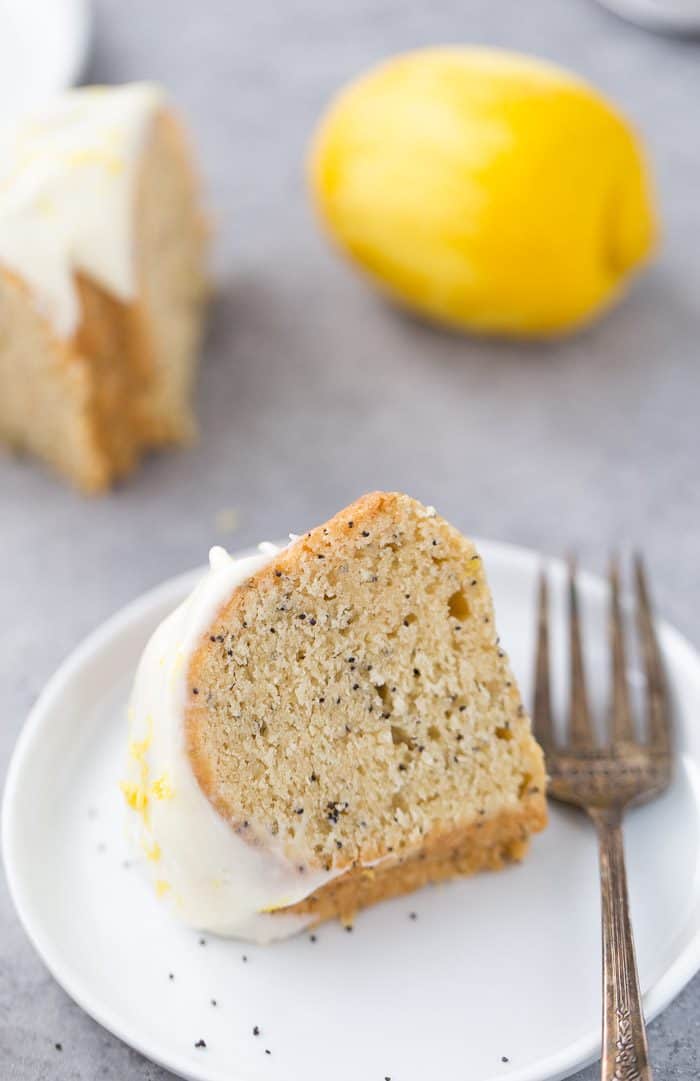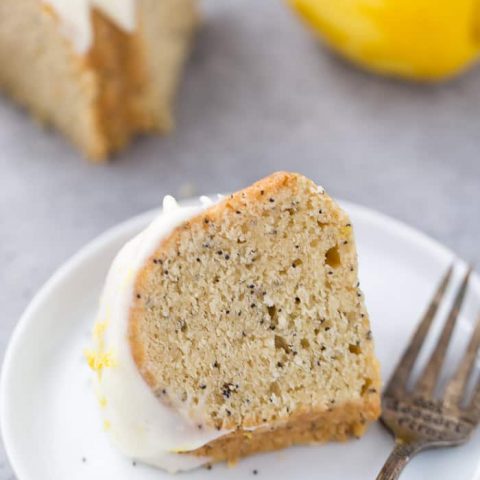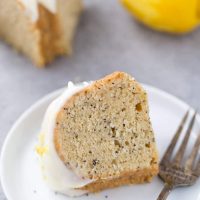 Yield: 1 6-inch bundt cake
Lemon Poppy Seed Bundt Cake
This lemon poppy seed bundt cake is light, airy and moist. It is the perfect recipe for all your spring celebrations! 
Total Time
1 hour
15 minutes
Ingredients
1 ½ cups all-purpose flour
1 ¼ teaspoons baking powder
¾ teaspoons salt
¼ cup (1/2 stick) unsalted butter, room temperature
1 cup granulated sugar
¼ cup extra virgin olive oil
zest of 1 lemon
2 large eggs, room temperature
1 teaspoon pure vanilla extract
juice of 1 lemon
½ cup buttermilk, room temperature
1 tablespoon (or more) poppy seeds
For Lemon Glaze:
1½ cups confectioners' sugar
2 tablespoons lemon juice
1 to 2 tablespoons milk, as needed
Instructions
Preheat oven to 350 degrees F. Grease a nonstick 6-cup bundt pan. In a medium bowl, whisk together flour, baking powder, and salt.
In the bowl of an electric mixer, beat together the butter, sugar, oil and zest on medium-high speed until fluffy, about 5 minutes. Scrape down the sides of the bowl as needed. Add in the eggs, one at a time and beating until combined. Beat in vanilla extract and lemon juice.
Add in a third of the flour mixture and half of the buttermilk. Mix until just combined. Then add another third of the flour and the rest of the buttermilk. Mix again until just combined. Scrape down the side of the bowl as needed. Add the rest of the flour and mix for 30 seconds. Finish incorporating the flour into the batter by hand with a rubber spatula to avoid over mixing. Fold in the poppy seed.
Pour the batter into the prepared pan. Smooth the top.
Bake until cake is golden brown and a toothpick inserted into the center comes out clean, about 40-45 minutes. Transfer to a cooling rack and allow the cake to cool in pan for at least 20 minutes. Using a small sharp knife, run it around the edge of the pan to loosen the cake and then invert the cake onto a cooling rack (lined with parchment paper) to cool completely.
For the Glaze:
Whisk together all the ingredients in a small bowl. If the glaze is too thick, whisk in a tablespoon of milk, a little at a time.
Just before serving, pour the glaze over the cake and allowing it to drip down the sides. Enjoy!