Strawberry Sherbet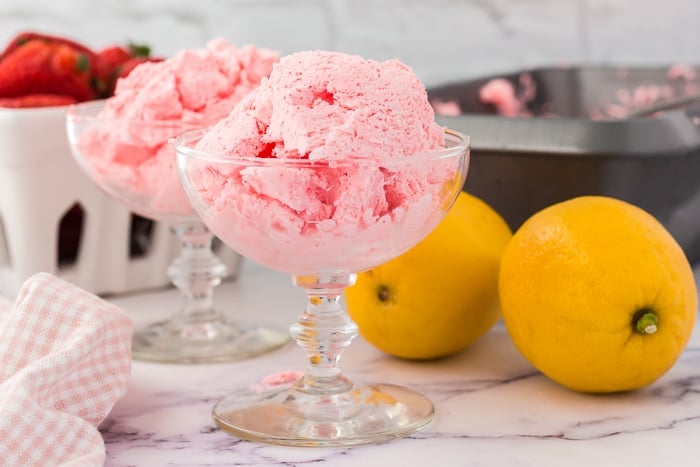 Hi friends! Even though today in the DMV it's chilly and rainy that does not stop me from dreaming of pools, parties, and picnics.
If you stop and think about it; when was the last time you actually grabbed a checkered blanket, a basket, some sandwiches, and a pretty place to park your butt to enjoy a relaxing lunch with someone special? I know it has been quite some time for me that's for sure.
Picnics have come so far and most people serve way more than a bologna and cheese sandwich with a bag of chips. Since our lives are so hectic these days, it is very rare we can plan and execute something so intimate; so when it's possible, you have to make it memorable.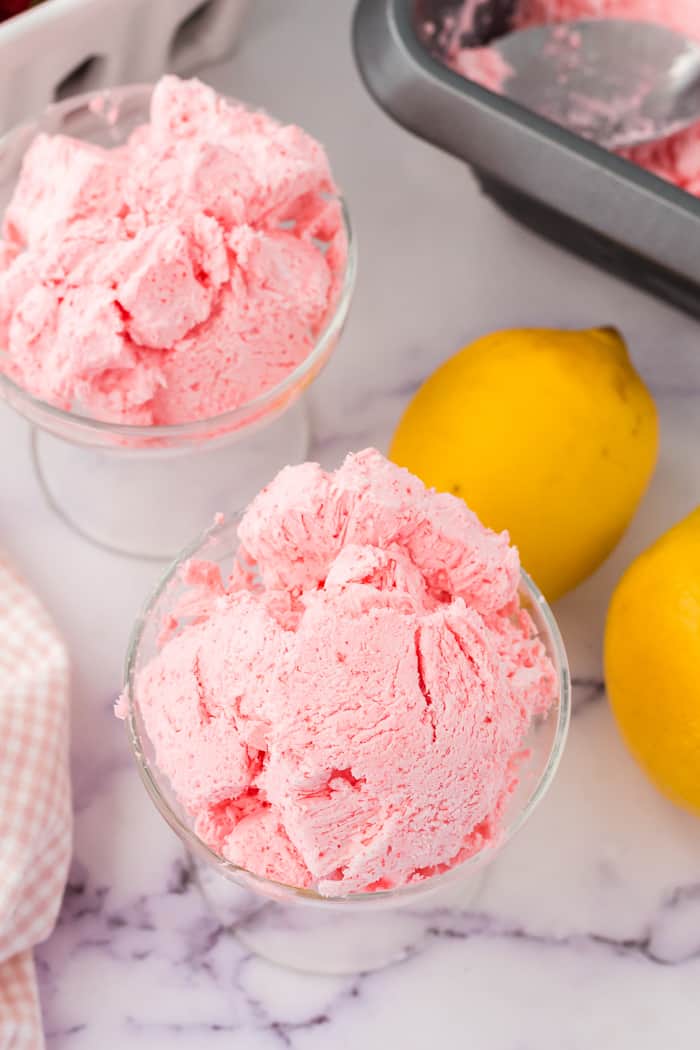 Strawberry Sherbet is the highlight of today's recipe and has only three simple ingredients to whip up this homemade dessert in just a short time. Prepare it first thing in the morning, freeze it, and enjoy it when you are ready.
This recipe uses some inexpensive ingredients that are flavorful and bring back all the beautiful childhood memories of spending summers outside, dripping a popsicle all over your clothes from the neighborhood ice cream truck.
Made using Strawberry Jell-O mix, lemon juice, and heavy whipping cream. Could it get any easier than this?
Let's walk through now how you can whip up a special refreshing treat in your very own home. If you wish to skip the step-by-step you can simply scroll to the bottom for the full recipe.
The first thing you need to do is add your Heavy Whipping Cream to a bowl and whip until you get stiff peaks.
Gently fold in your lemon juice and Jell-O mix until fully incorporated.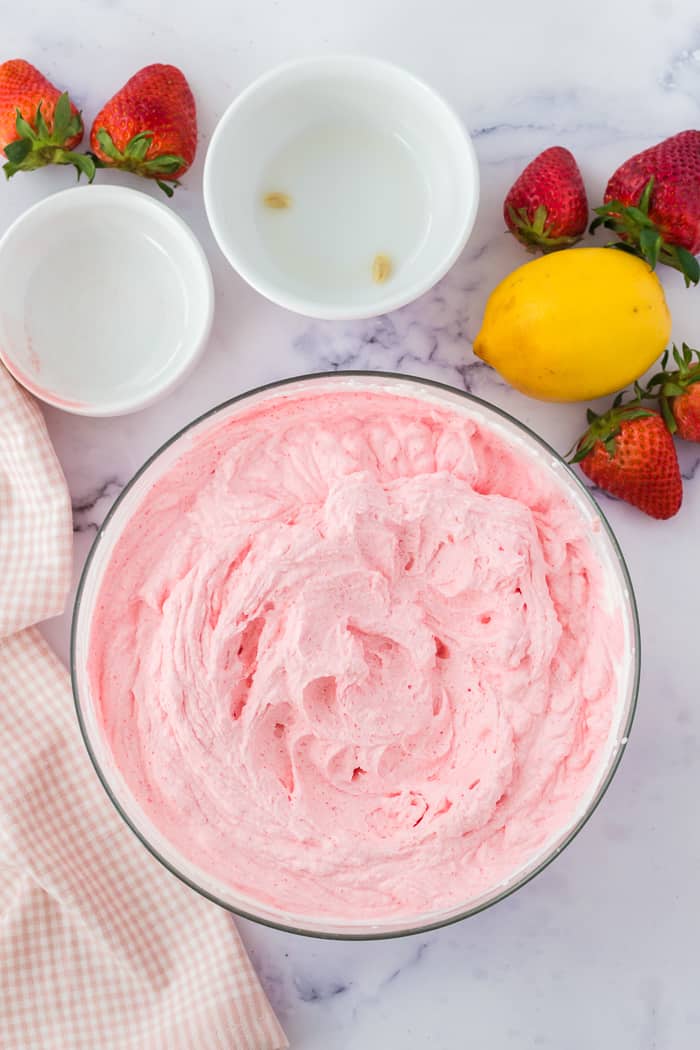 Place in a 9×11 pan, cover with plastic and freeze for 4-6 hours.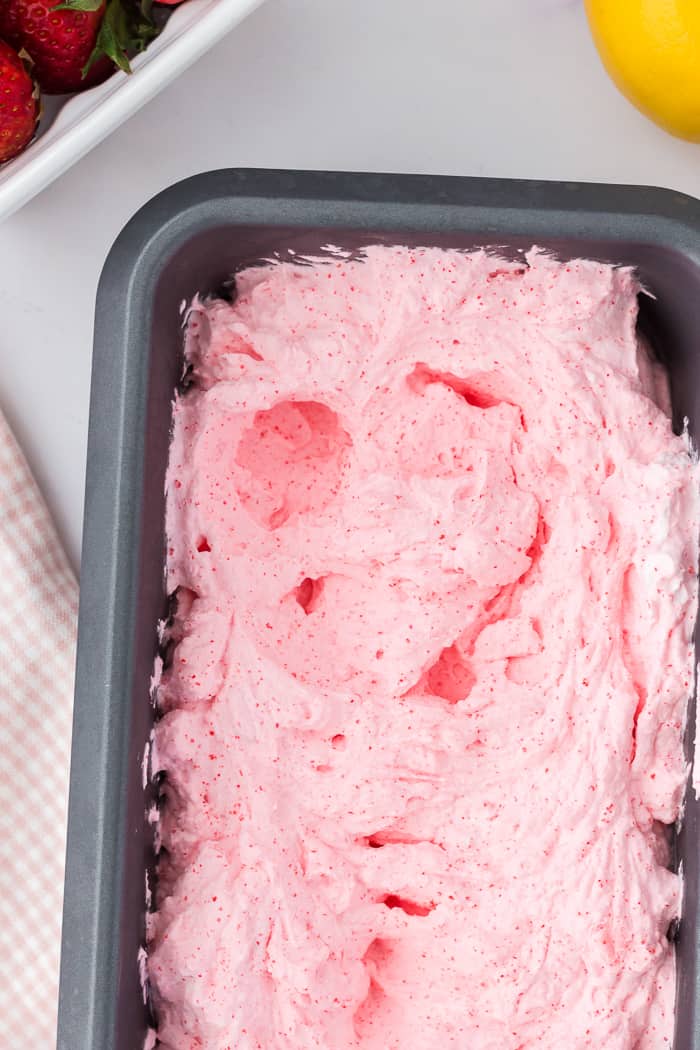 Let the Strawberry Sherbet sit out on the counter for a few minutes to allow it to soften and serve!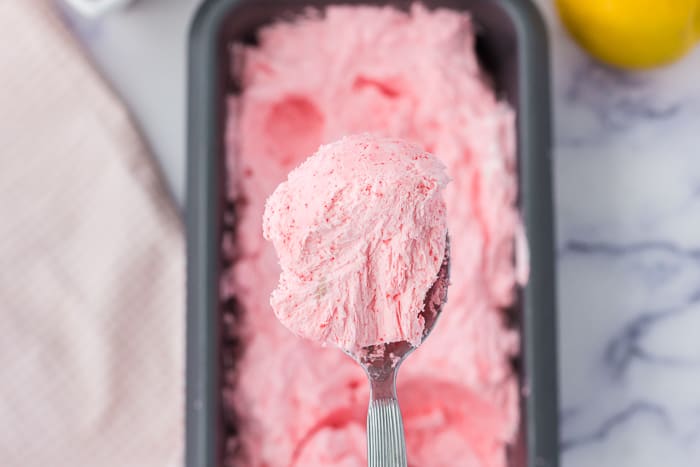 It is literally that simple. The lemon juice cuts the super sweet flavor from the Jell-O mix and makes for a Summer refreshing snack everyone in the family will love.
Whether you serve it during a romantic picnic or a day running through the sprinklers; you can not go wrong with this easy and delicious Strawberry Sherbet.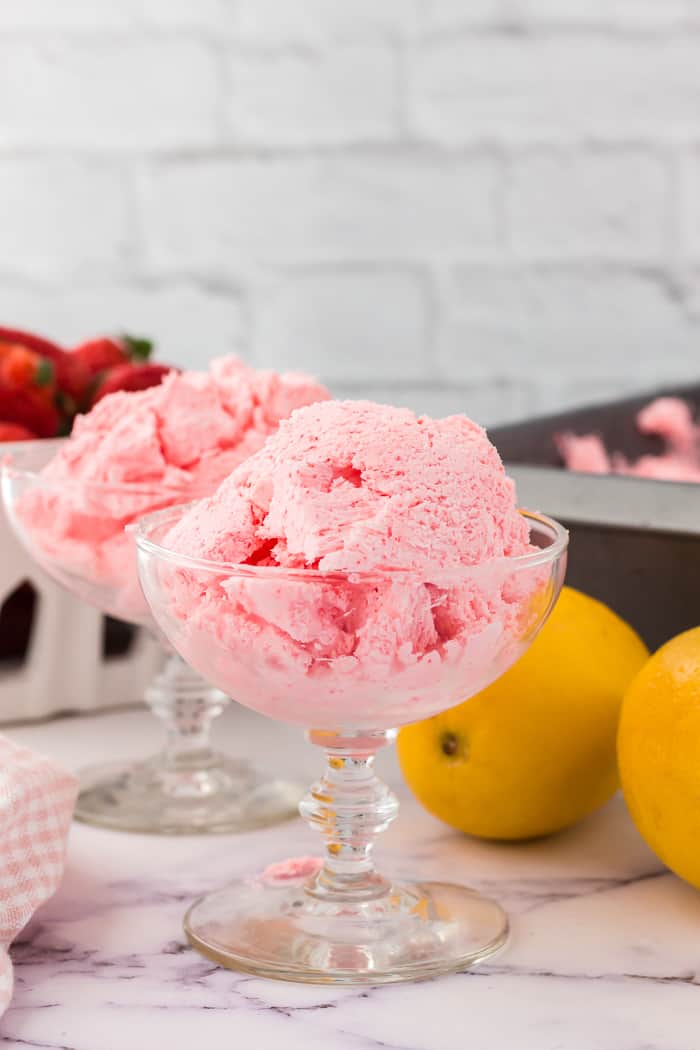 If you like this sweet treat you may want to check out this No-Churn Snickerdoodle Ice Cream, No-Churn Chocolate Kit Kat Ice Cream, or any of these amazing ice cream recipes.
What do you think of this simple Strawberry Sherbet? Let me know in the comment section below. As always, if you share across social media make sure to tag #aclassictwist so I can see your wonderful creation come to life.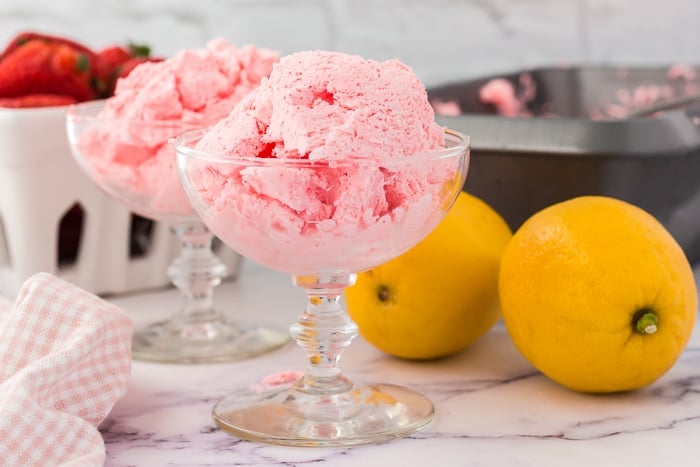 Happy churning friends!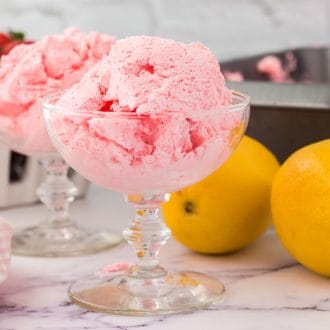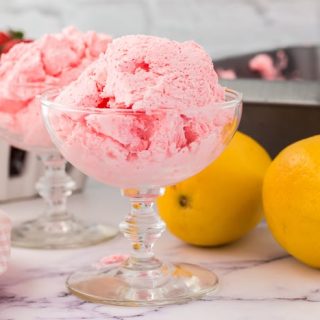 Yield: 8 servings
Strawberry Sherbet
This Strawberry Sherbet is as simple as it gets for a refreshing summer treat!
Prep Time 5 minutes
Additional Time 8 hours
Total Time 8 hours 5 minutes
Ingredients
2 cups heavy whipping cream, cold
3.4 oz packet of strawberry Jell-O mix
½ cup freshly squeezed lemon juice
Instructions
In a large bowl, whip the heavy cream until stiff peaks form.
Gently fold in the strawberry Jell-O mix and the lemon juice until the Jell-O powder is fully incorporated.
Pour the mixture into a 9x11-inch loaf pan and place it in the freezer covered with plastic wrap.
Allow the sherbet to sit for 4-6 hours, or until the center of the pan is fully set.
Allow the sherbet to sit on the counter for 4-5 minutes before scooping, serving.
Enjoy!
Notes
It is best to use freshly squeezed lemon juice, but you can also use pre-bottled lemon juice for this recipe.
This sherbet will last for about 3 months in the freezer when covered with plastic wrap or stored in an airtight container. 
You can increase the strawberry flavor in this dessert by adding ½ cup of pureed strawberries to the mixture.
Recommended Products
As an Amazon Associate and member of other affiliate programs, I earn from qualifying purchases.