Caramel Pretzel Delights
These Caramel Pretzel Delights make for a perfect and easy grab-and-go snack! They are a chocolate lover's dream come true!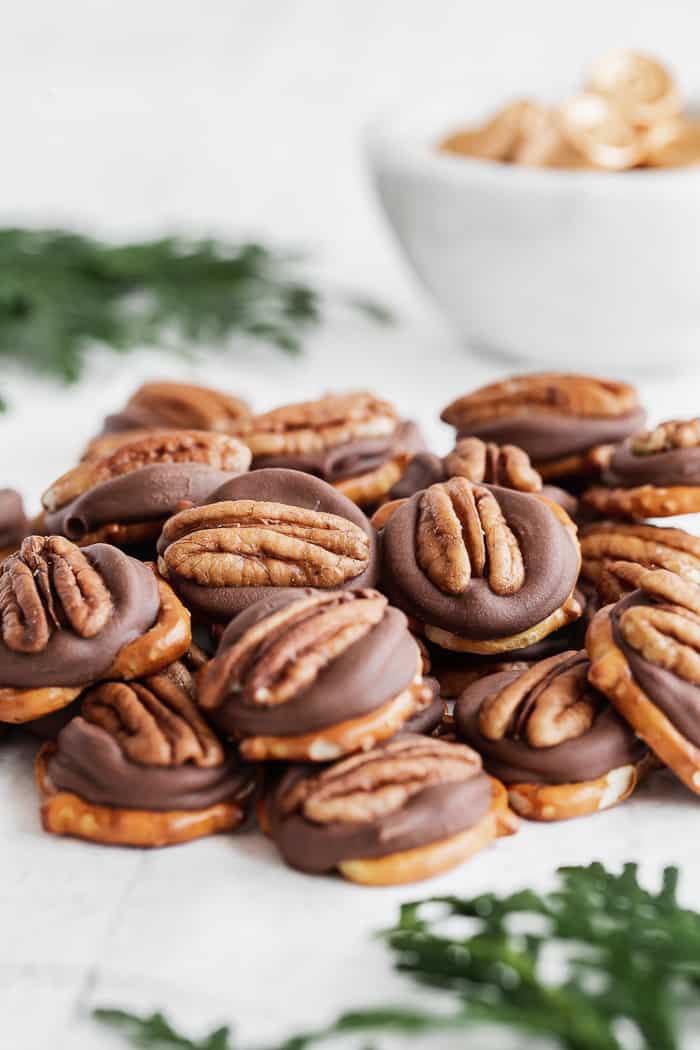 These little bites are one of my all-time favorite treats ever! They are so super simple to make, and yet the flavors all come together to make one delectable, poppable, and addicting snack! I mean what's not to love about decadent chocolate, gooey caramel, and salty pretzels all in one bite??
One of the best parts about this recipe is that it only requires three ingredients. Yep, you read that right: THREE! All you need are pretzels, Rolo candies, and pecans. I've seen some recipes use caramel and chocolate separately, but Rolo's have both combined into one, so it makes it a lot easier!
These Caramel Pretzel Delights are great for keeping around the house as a snack, but I like to gift them as well! They are great as a filler on Christmas cookie trays. You can also make a batch of them to put in a cute box to send to neighbors and friends.
How to Make Caramel Pretzel Delights
There are really only a few steps to making these chocolatey caramel bites. Start by lining a cookie sheet with parchment paper. Evenly spread out the pretzels onto the parchment paper.
Next, top the pretzels with a Rolo and bake in a 350 degrees F oven for about 3-5 minutes. You just want them to be in long enough for the chocolate and caramel to be nice and soft, but not quite melted.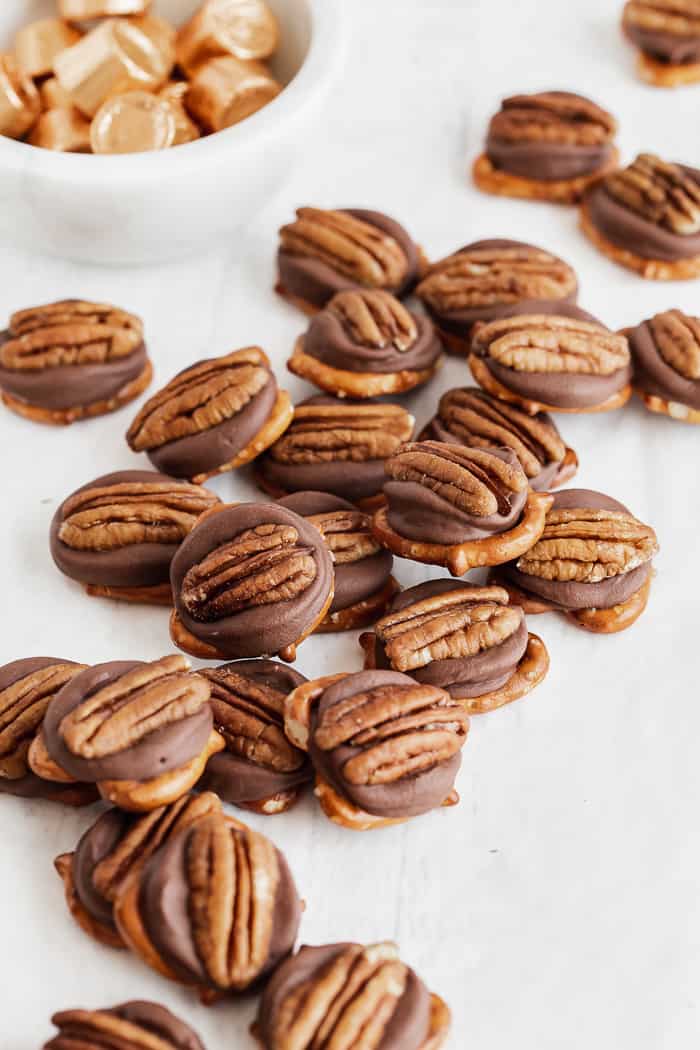 Once they reach this point, remove them from the oven and press each Rolo with a pecan half. And you guys, that is it! You can put them in the refrigerator until the chocolate and caramel harden back up. But I won't tell if you want to sneak a few before they get to that point!
If you liked these Caramel Pretzel Delights, check out these other recipes: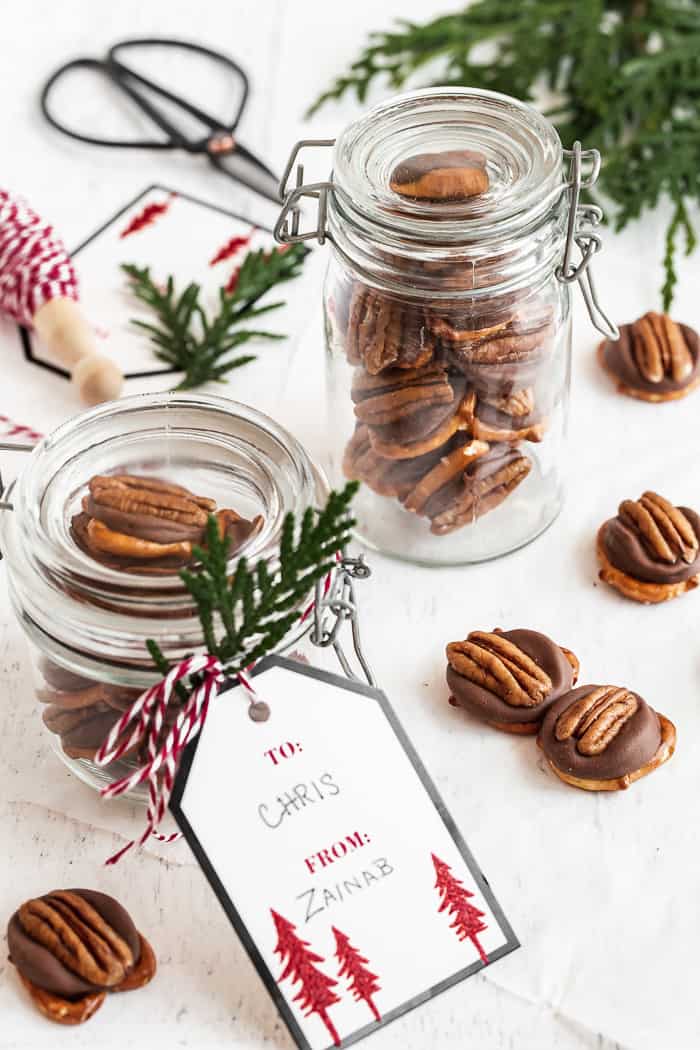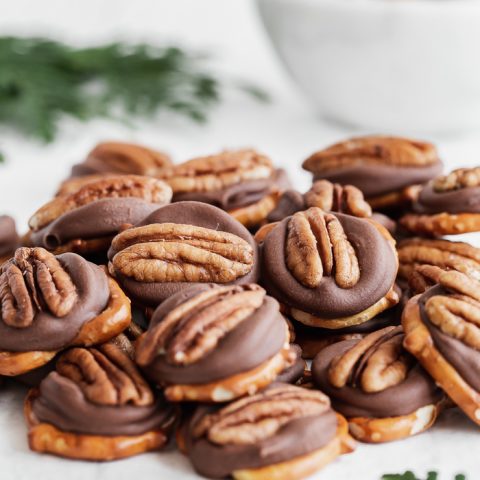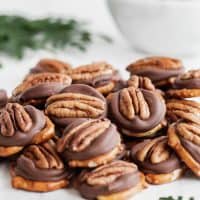 Caramel Pretzel Delights
These Caramel Pretzel Delights make a super easy, grab-to-go snack!
Ingredients
1 Bag of small pretzels
1 Bag of Rolo's
Pecan halves
Instructions
Heat oven to 350 degrees F. Line cookie sheet with parchment paper.
Place pretzels on sheet and top with a Rolo.
Bake 3-5 minutes or until Rolo softens but not melted. Remove from oven and press each Rolo with a pecan half.
Cool in the refrigerator until sets.
Enoy