Brown Butter Blueberry Lemon Cake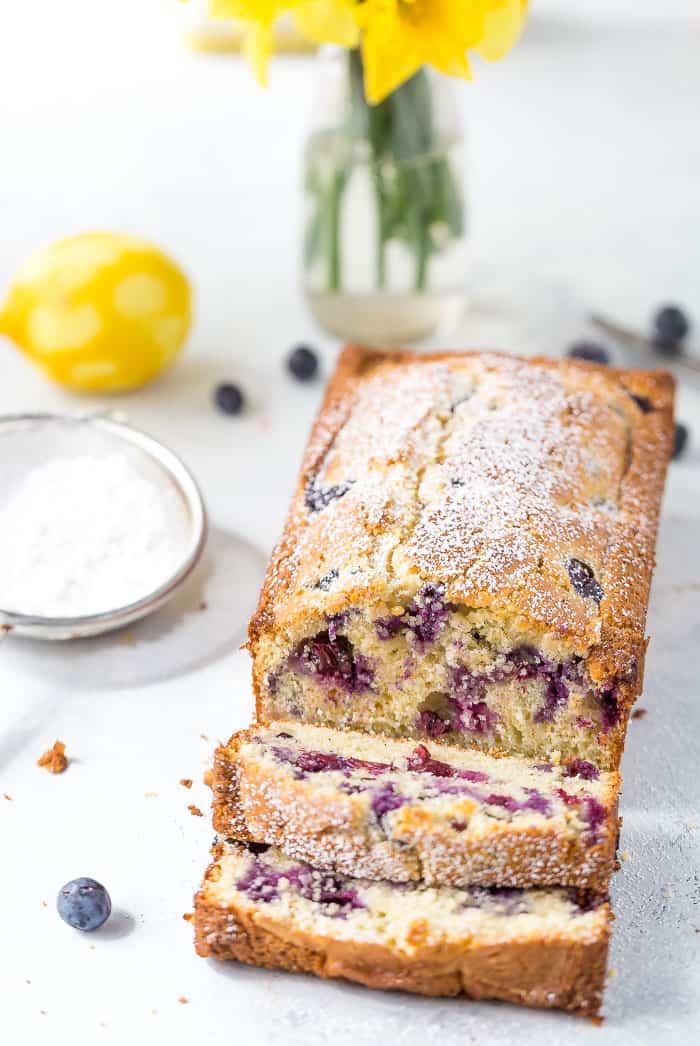 Hi friends! I have a new spring recipe for you. This brown butter blueberry loaf is a new favorite. It's nutty, full of fresh blueberries and citrus lemon flavors. If you are looking for an easy Spring cake to add to her list, this is it.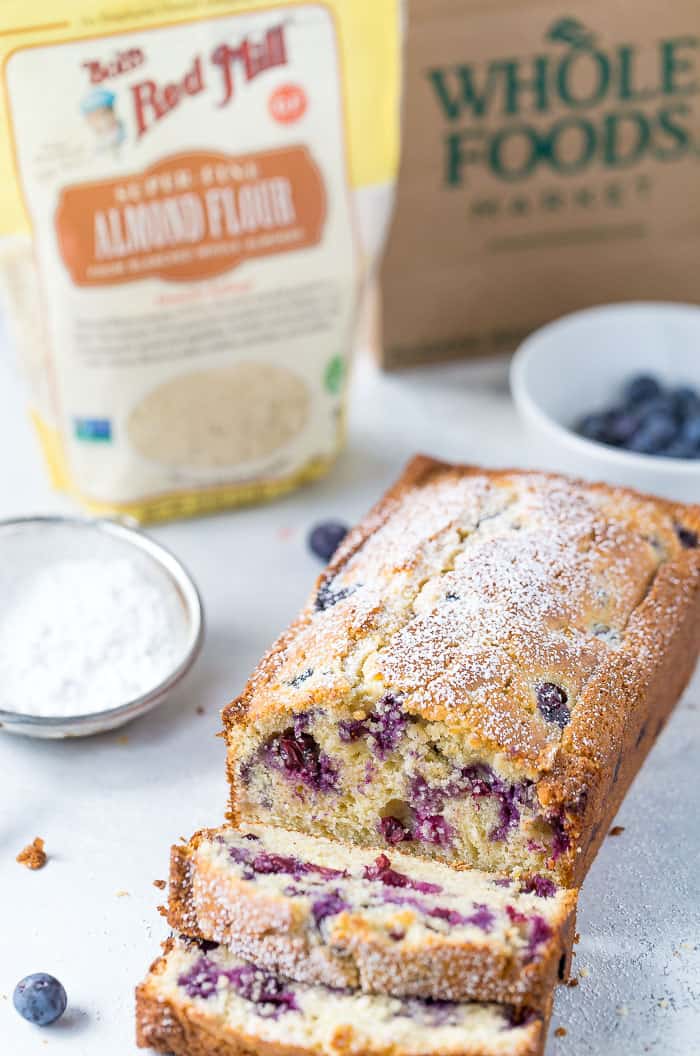 What are you baking this spring? I know every year I get excited about warmer weather after the dreary winter and try to infuse as much lemon as possible into my spring baking. The berries are coming into the season, the cakes are lighter and it is all just so exciting!
Sweet breads/cakes are one of my favorite things to bake. They are easy to whip up, bake up so quickly, and are a great snack cake. Some of my favorites around here are these Lemon Olive Oil Loaf and Brown Butter Meyer Lemon Loaf. Can you tell I love lemon?? It's one of my favorite flavors!!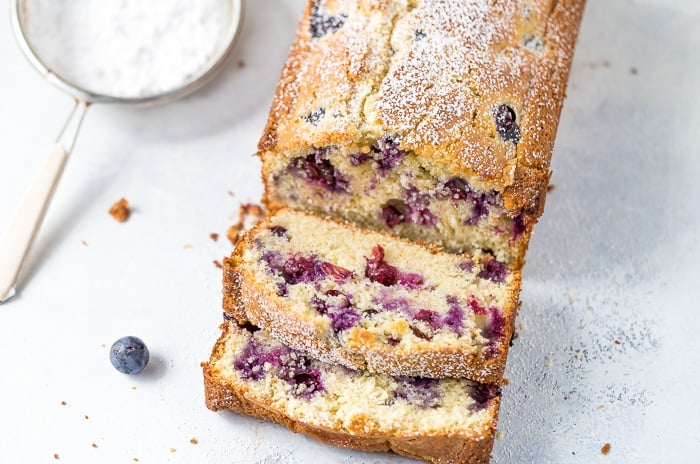 For this blueberry lemon cake, I started with a dry ingredient mix that includes almond flour (I love using Bob's Red Mill Almond flour). Almond flour adds a great texture to this cake as well as brings a bold nutty flavor.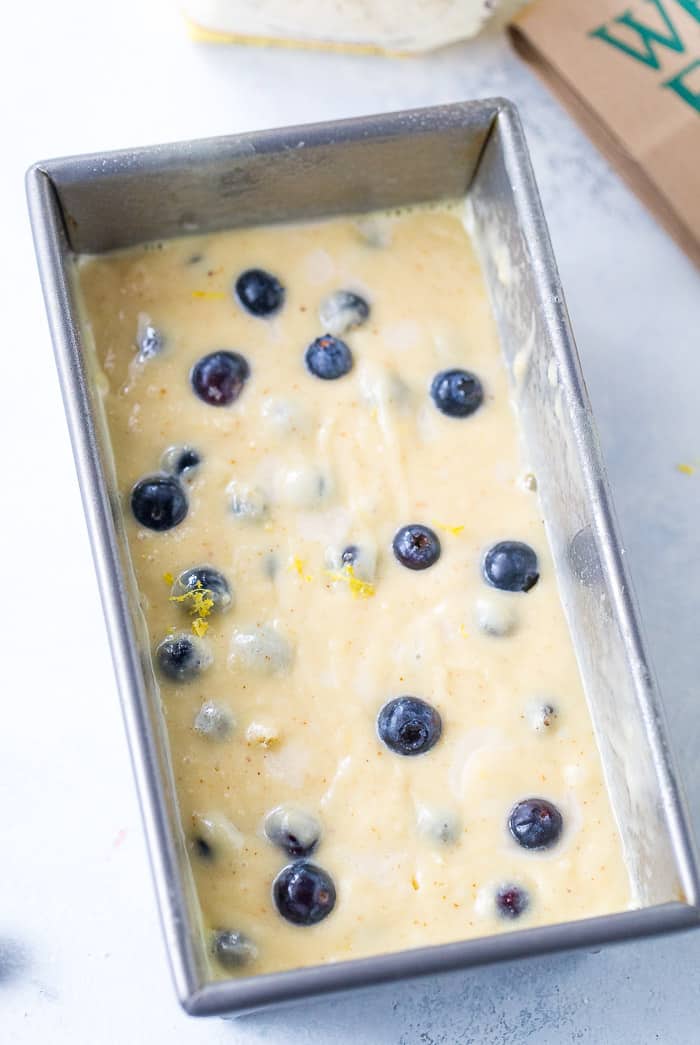 This flavor is only elevated by the brown butter that makes up the wet ingredients. We have olive oil as well as greek yogurt that makes this cake moist and soft. Oh, there's also juicy blueberries bursting out in there as well as fresh lemon zest.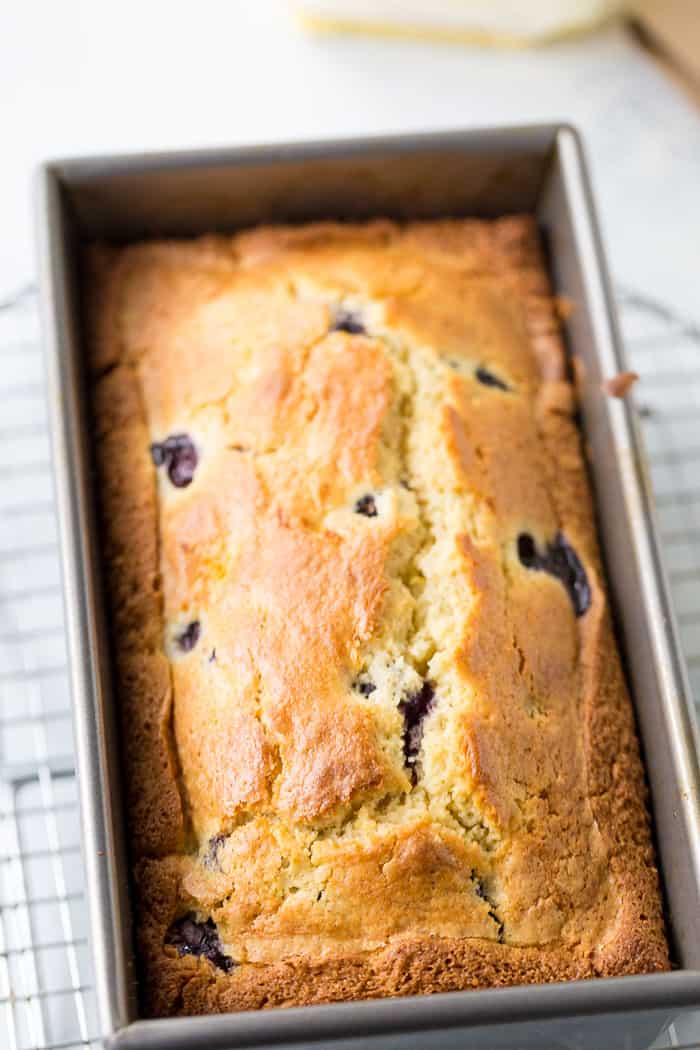 And there you have it, my new favorite cake I will be making all summer long. If you bake just one cake this spring, let it be this brown butter blueberry lemon cake. You will not regret it.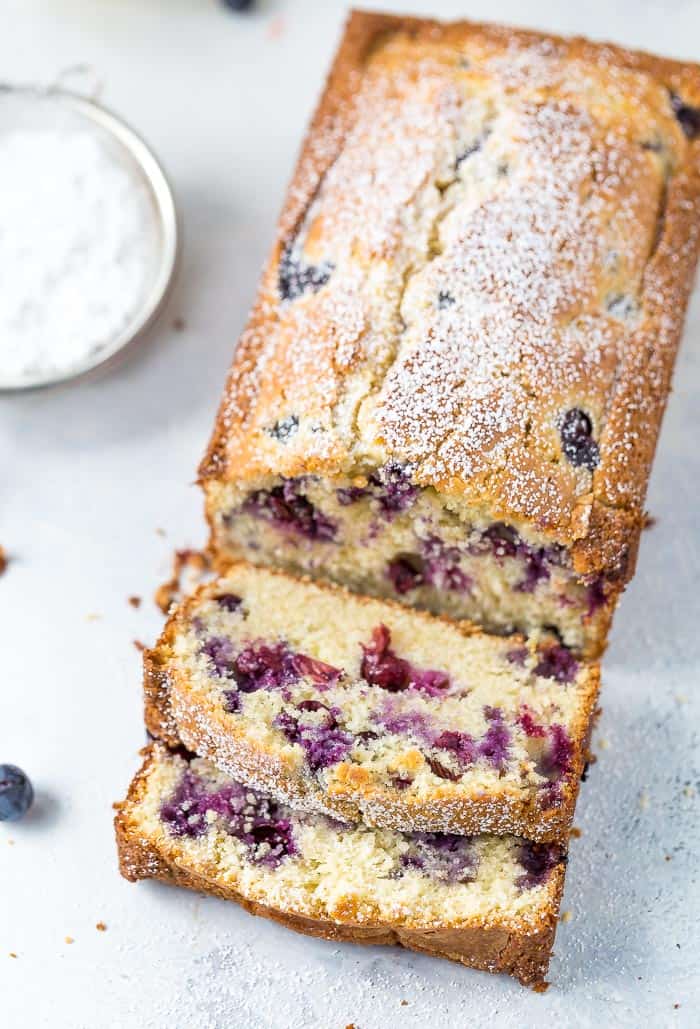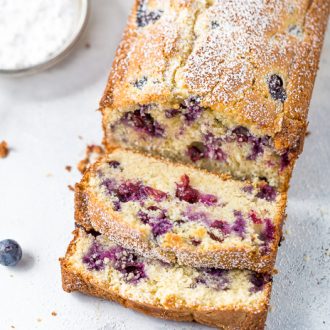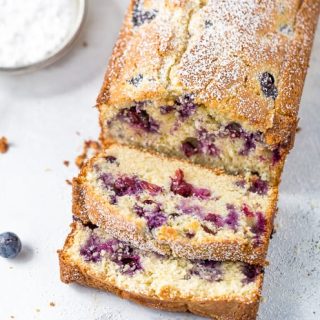 Yield: 1 loaf
Brown Butter Blueberry Lemon Cake
A sweet and tart lemon loaf bursting with juicy blueberries. Each slice is a tender and melt-in-your-mouth cake.
Prep Time 15 minutes
Cook Time 50 minutes
Additional Time 20 minutes
Total Time 1 hour 25 minutes
Ingredients
1 1/4 cups all-purpose flour
1/2 cups almond flour
2 teaspoons baking powder
1/2 teaspoon kosher salt
1 cup granulated sugar
zest of 2 lemons
3/4 cup plain Greek yogurt, chilled
2 large eggs, chilled
1/2 cup unsalted butter, browned and cooled
1 cup fresh blueberries
For the Glaze:
1 1/2 cups powdered sugar
2 tablespoon lemon juice (more for consistency)
Instructions
Preheat oven to 350 degrees F. Using a baking spray, grease a medium loaf pan.
In a medium bowl, whisk together the flours, baking powder, and salt.
In the bowl of a stand mixer or medium bowl, mix the sugar and lemon zest. until fragrant.
Add in the yogurt, eggs, and browned butter. Mix until combined and smooth.
Add in the dry ingredients and stir until just combined.
Toss the blueberries in two tablespoons of flour. Fold the blueberries into the batter.
Spoon batter into prepared pan and smooth the top.
Bake cake until golden brown and a tester come out clean, about 50 minutes (time depends on the size of your pan, so check your cake).
Let cool in the pan for 10 minutes before turning out onto a wire cooling rack.
To make the glaze, combine the powdered sugar with the lemon juice in a small bowl until thick and smooth.
When the cake is cooled, drizzle the glaze of the cake.
Notes
Recipe Adapted from Amanda Faber. I used an 8x4-inch loaf pan for my cake.
Recommended Products
As an Amazon Associate and member of other affiliate programs, I earn from qualifying purchases.