Browned Butter Meyer Lemon Cake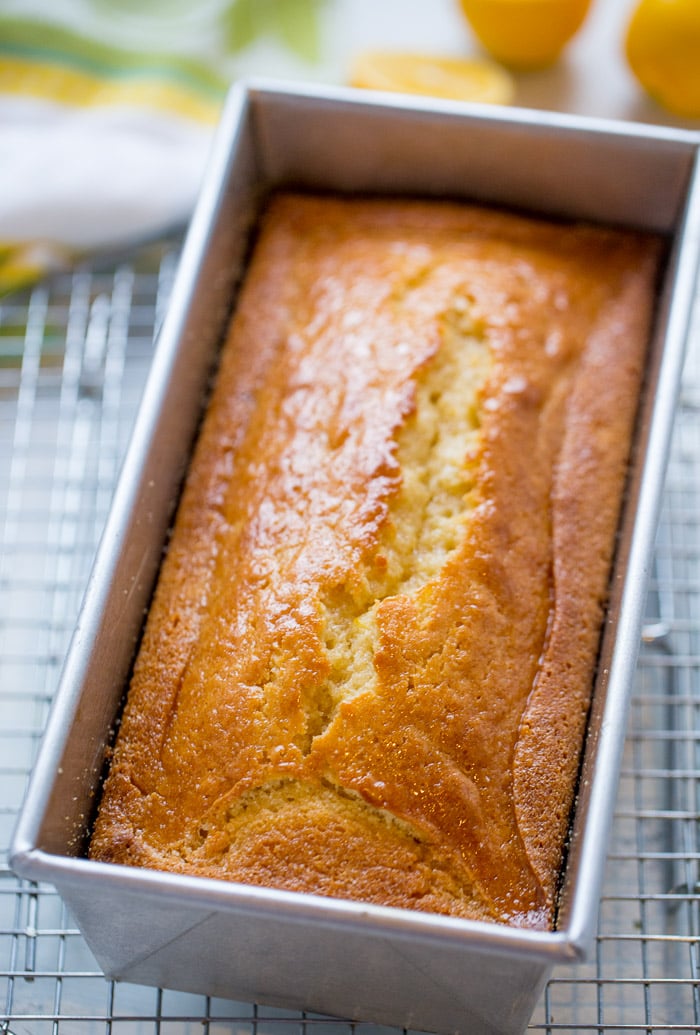 There's something about winter that makes you crave citrus. Wait…it must be the cold gloomy days and our cravings for warm sunny weather. This winter has been brutal but it is only January so I really shouldn't complain. Nevertheless, winter citrus is one of my favorite things about the season and especially Meyer lemons that are only in season for a short period of time. This year, my first meyer lemon treat was this browned butter Meyer lemon cake. It is perfect for a weekend baking project when you just want something simple, sweet and delicious that will go with your morning coffee.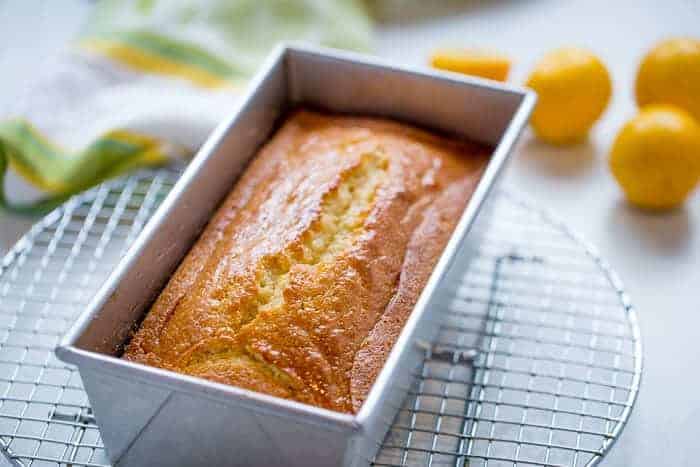 I love everything Meyer lemon as you can tell from my meyer lemon archive of recipes. The combination of tart lemon and hints of sweet mandarin orange is always so refreshing, especially in the winter. It's great in comforting baked goods and why I love adding it to anything from cakes, souffles, and pie. You must add meyer lemons to your winter baking and you can start with this delightful meyer lemon cake that is so versatile.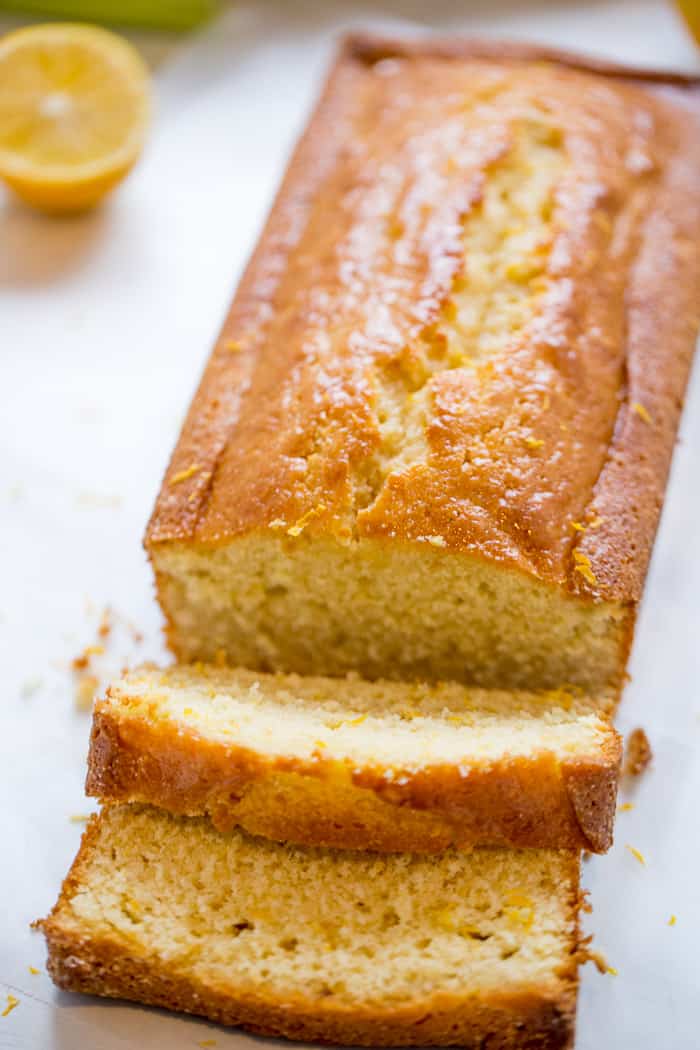 Packed with fresh lemon zest and juice, nutty almond meal for a great texture and a soft crumb, this cake is rich and moist making it one of the best lemon cakes I've ever tried. I baked it in a loaf pan but I can also see it working great as a bundt or just a round cake pan. Once you try this, you will keep coming back to it all spring. Let me know how you like it!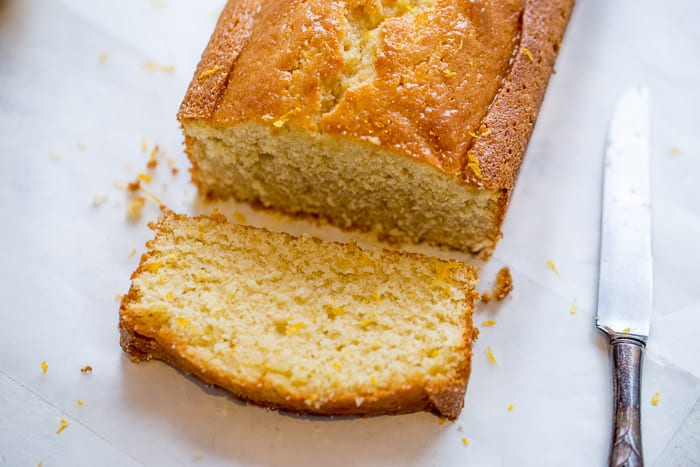 This meyer lemon cake was the first cake I baked in our new home. I am not sure if I mentioned it (or maybe I did in passing ) but my family and I moved in December. We moved from NY to Maryland due to the relocation of my day job as a pharmaceutical scientist. It's been a HUGE change and we are finally slowly getting settled and getting used to the new life. Between the job hunting, house hunting, moving a family with a toddler, I have not been baking much. Once my kitchen and baking equipment was finally unpacked, I was excited to get back into my elements. This cake was a great place to start and we enjoyed having a slice or two for snacks and with our coffee.
Hope you are having a great week!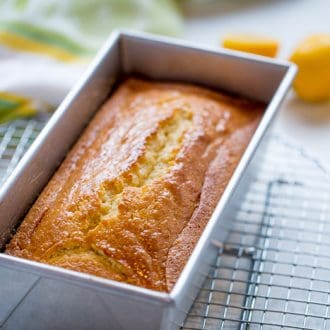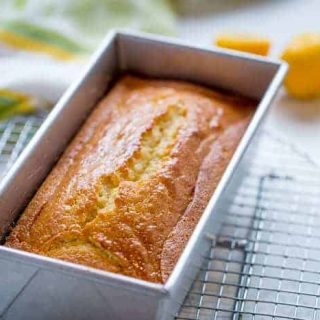 Yield: 8-10 servings
Browned Butter Meyer Lemon Cake
Additional Time
15 minutes
Total Time
1 hour
40 minutes
Ingredients
½ cup (1 stick) unsalted butter, melted and browned
2 tablespoons fine dry bread crumbs
1 1⁄2 cups all-purpose flour
1 teaspoon baking powder
3⁄4 teaspoon kosher salt
1 1⁄3 cups sugar, divided
2 large eggs, at room temperature
1⁄2 cup milk, at room temperature
2 tablespoons lemon extract
1⁄2 cup fine almond meal flour
Zest and juice of 2 Meyer lemons
Instructions
Preheat oven to 350 degrees. Using a baking spray grease a large loaf pan and dust the pan with the bread crumbs. Set aside.
In a medium bowl, whisk together the flour, baking powder and salt.
In another medium bowl, using a mixer on medium speed, beat the melted butter and 1 cup granulated sugar until combined, about a minute.
Add in the eggs, one at time, and beating until combined after each addition. Add the flour mixture and milk alternatively, beginning and ending with the flour, beating after each addition until just combined. Beat in the lemon extract.
Using a rubber spatula, fold in the almond meal flour and zest of lemons.
Spoon the batter into the prepared pan and bake on the middle rack of your oven until a toothpick inserted into the center comes out clean, about 50-60 minutes.
Remove cake from oven and let cool on rack while you prepare glaze.
In a small saucepan set over medium heat, combine the lemon juice and remaining 1/3 cup sugar. Cooking, stirring until the sugar is melted, about 2 minutes. Do not bring to boil.
Brush the glaze generously over the hot cake in pan. The cake will absorb any excess.
Once all the glaze is absorbed, turn the cake over to a cooling rack and let cool completely.
Serve immediately. Store leftovers wrapped in plastic wrap at room temperature for up to 3 days.
Recommended Products
As an Amazon Associate and member of other affiliate programs, I earn from qualifying purchases.
For more Meyer lemon treats, check these out: