Honey Coconut Angel Food Cake
A classic angel food cake is sweetened with honey and given a tropical twist in this elegant summer dessert!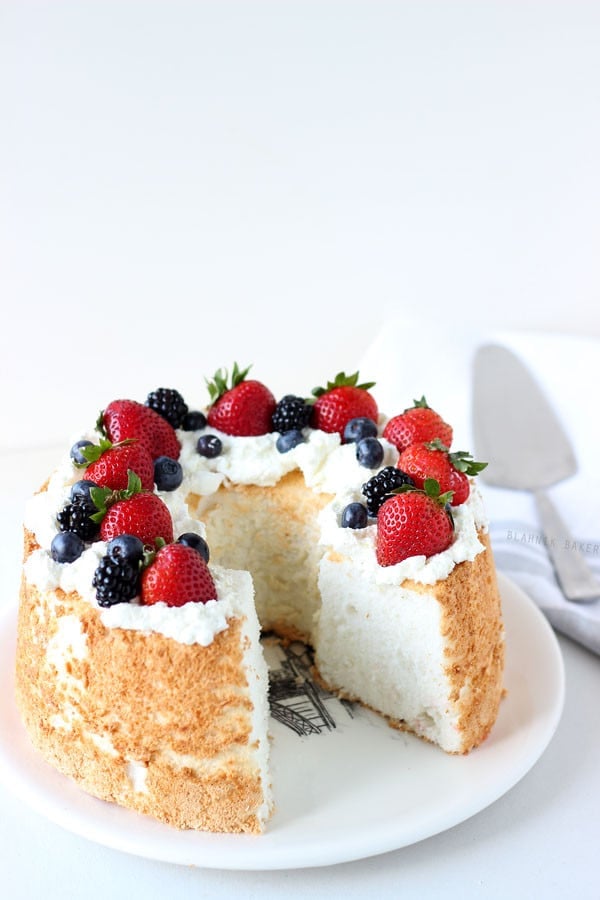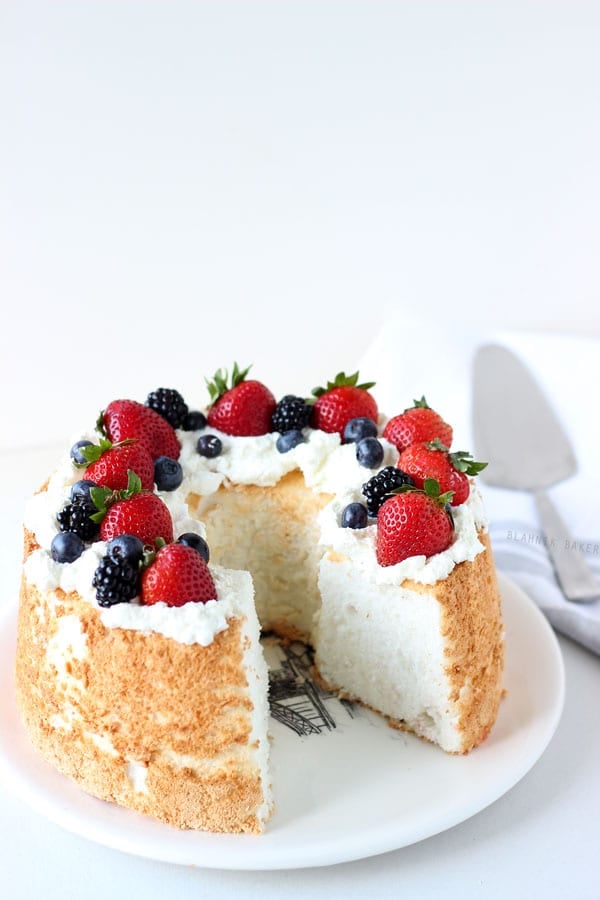 Do you have one cookbook that you use over and over again? It has water marks, sugar stains and it's pretty much spineless? I know you all have a well used cookbook like that. Mine is a Better Homes and Garden Cookbook
(Bridal Edition) my friend Afeke gave me at my bridal shower a few years ago. It seriously never leaves the kitchen unless I need to type up recipes for you that were inspired from it. It is my go-to source for classic tried-and-true recipes. You have seen a few on the blog already. Recently, these mango kiwi mousse cups, apricot rose pound cake, chocolate coconut pound cake, the list goes on.
Angel food cake was one of those classic recipes on my baking bucket list that I've always been intimidate to tackle. I figured I needed to cross it off eventually and I am so glad that I finally attempted it. Like so many things, their reputation do not do them justice. Seriously, who said making angel food cake was difficult? So not!! As long as you start with a no-fail recipe.
I am extremely honored to be sharing the recipe for this honey coconut angel food cake over on Delish Dish, the Better Homes and Gardens food blog today! Head on over for the recipe now and let me know what you think of making angel food cakes there. Have you made one from scratch before?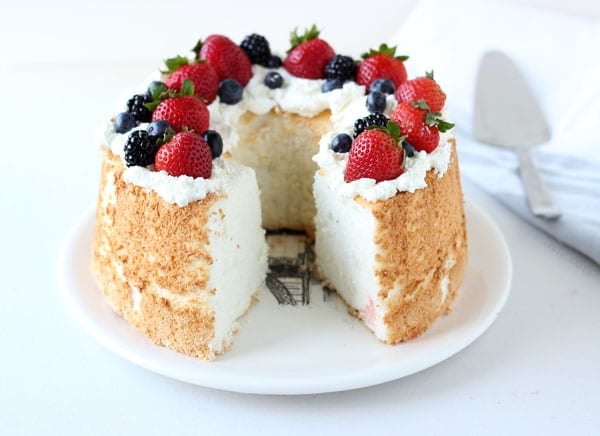 Don't forget to visit my guest post on Delish Dish for the recipe!

(FYI: An affiliate link is included above)

MAKING THIS RECIPE? Share it with us on Instagram using #aclassictwist so we can see what you are baking up in your kitchen!