Mango Coconut Smoothie Bowl
This green mango coconut smoothie bowl is packed with good-for-you ingredients and tropical flavors.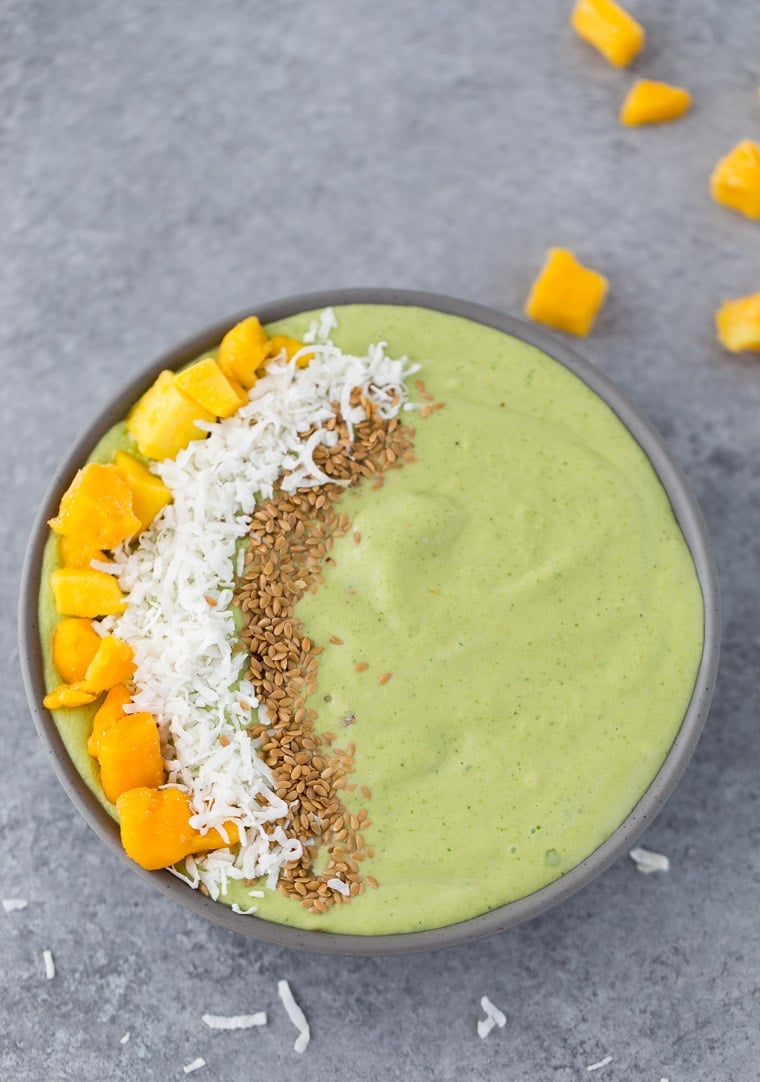 I have a short and sweet recipe for you today. This mango coconut smoothie bowl is full of great healthy things for you as you continue on your New Year clean eating endeavors. I usually don't like sharing smoothie recipes because it is just so simple and easy. I mean there is no wrong way to make a smoothie and I am sure no one needs a recipe. But sometimes some combinations that happen in my blender are worth sharing . If not the exact proportions but the combination of flavors that come together to make a filling and delicious drink.
This mango coconut smoothie bowl was intended to be a tropical bowl with a little bit of green to help my baby eat more veggies. He is not a fan of leafy greens (lettuce, kale or spinach) and is a fan of anything you can sip through a straw. So I threw spinach into the blender along with frozen mangos, coconut milk and some healthy add-ins (flax seeds, chia seeds, oats etc) for him. He loved it and unlike his dad did not mind that it was green.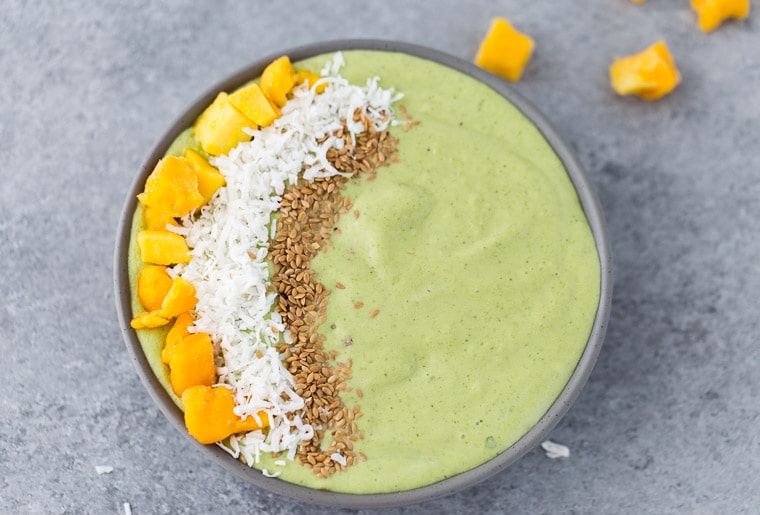 So if you are looking for a quick, delicious hearty smoothie, try this green tropical mango coconut smoothie bowl! It will brightened up your day.
Here are a few more smoothie recipes you might like:
Mixed Berry Pineapple Smoothie
I feel like I am cheating today sharing with you a healthy snack while I am off in New Orleans right now and this weekend eating ALL the things. Po boys, beignets, donuts, you name it. But I guess I will be in need of a green smoothie when I return to try to erase all the damage.
Have a great weekend!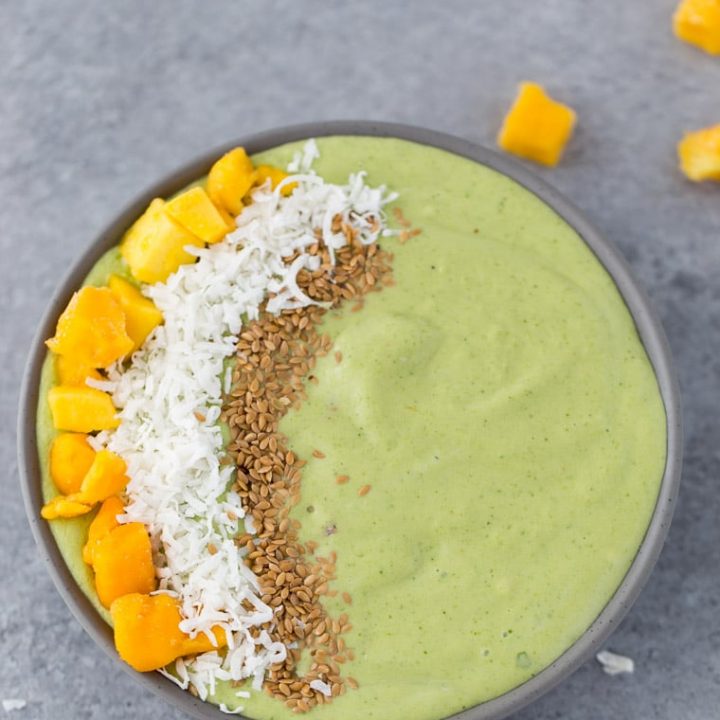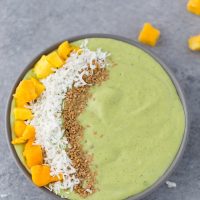 Yield: 2 servings
Mango Coconut Smoothie Bowl
Ingredients
1 cup frozen mango
1 medium frozen ripe banana
1/2 cup spinach or kale
1/2 cup coconut milk
2 tablespoons plain Greek yogurt
1 tablespoon chia seeds or flax seeds
Garnishes: Mango cubes, shredded coconut, chia seeds, almonds etc
Instructions
In a blender, combine all the ingredients. Blend until smooth.
Pour the smoothie into a shallow bowl and top with garnishes. (Alternatively, pour into a glass and drink)
Enjoy immediately.